I love Frugi – they are one of my favourite brands and my go to store for everything from maternity and nursing wear to clothes for all the children. Not only do they have some amazing styles and designs that you don't see anywhere else, but their baby and toddler range is 'cut for cloth', meaning everything fits properly over cloth nappies.
I was recently chosen by the lovely Susanne from Ghostwriter Mummy to be a part of the Frugi #GiftOfGiving campaign, and Eliza was sent the rather gorgeous Little Isla cord dress from their winter range.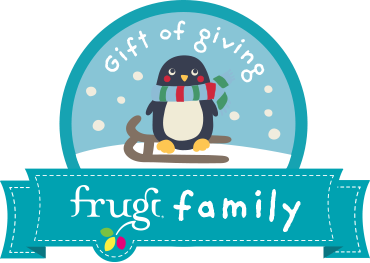 The Little Isla cord dress is made from organic cord and comes with long sleeves perfect for the colder weather – winter doesn't have to mean the end of pretty dresses!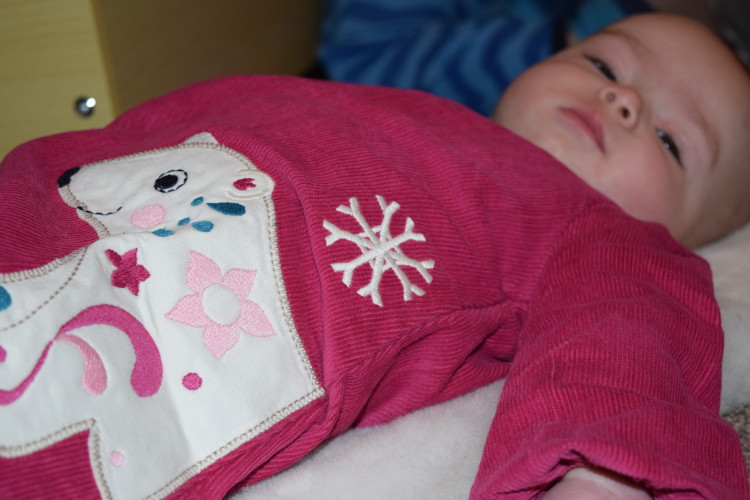 The first thing I noticed when I opened the parcel was the colour. I try to choose a variety of colours for Eliza to wear and this dress really works for me – I love the fact that it is pink without being too pink – if that makes sense! I would describe it as a deep berry colour – halfway between pink and red. Very pretty, and a great shade for this time of year – I always find dark colours work better in the autumn and winter.
Once on, you can really appreciate the quality of the material. Made from a heavy cord, it is warm and fits beautifully – the slightly more weighty material makes the dress hang properly even on a small child. There is a lovely gathered effect at the neckline, and the sweet polar bear applique makes it fun and appealing for children. The Little Isla dress is easy to put on and take off too – there are just 2 poppers at the back so you can slip the wide neck over your little ones head and fasten quickly.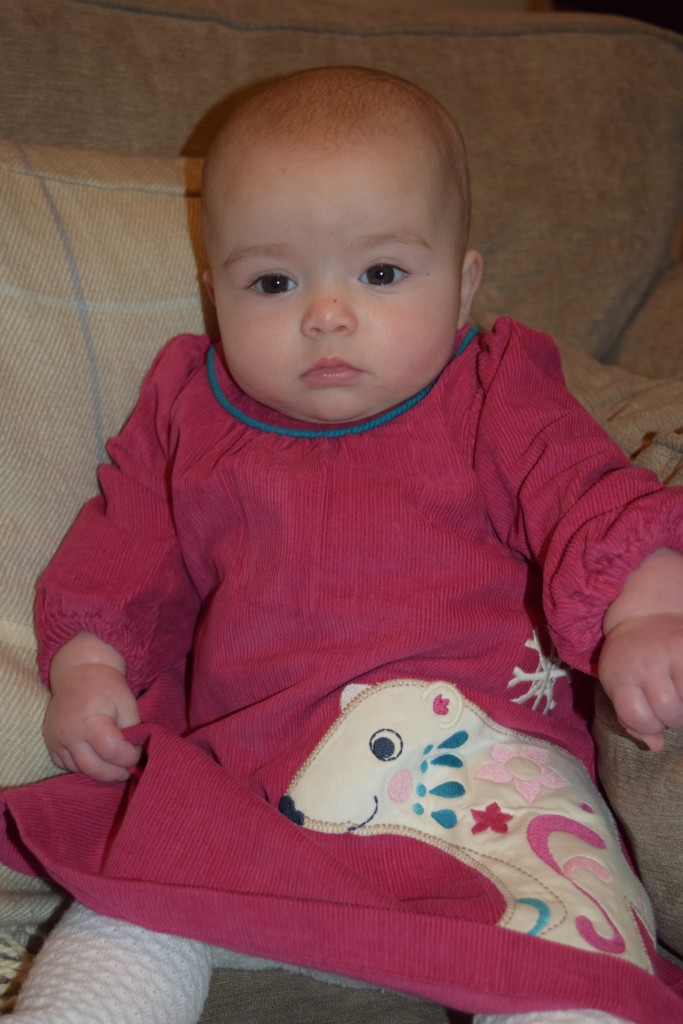 In regards to sizing, I always find Frugi to be pretty generously cut. This dress is aged 3-6 months, and at almost 6 months Eliza has heaps of growing room still – she will still be wearing this dress at Christmas and in to the New Year. Even though it is generous, it still fits properly – the sleeves are a sensible length unlike some brands, and the dress sits just below the knee – as she grows I will continue to pair it with tights or leggings so she gets a lot of use from it.
I have come to expect great things from Frugi, and I haven't been disappointed with the Little Isla dress. Great fit, fantastic quality and a gorgeous, eye catching design. I just can't wait for the summer collection to come out – my wallet will be taking a battering I think!
If you want to see more of what the company has to offer, why not pop over to Mummy's Zone to see what she thought about their Frugi item?