Back when Max was a baby, we were lucky enough to get our hands on a Lin & Leo BabyBag, which we loved. It was stylish, practical, luxurious and spacious, and we used it daily for many months – it was by far one of my all time favourite changing bags.
Now, Lin & Leo have added a brand new changing bag to their range – the Cardinal. Designed as a smaller bag for when you are just popping out for a coffee with friends or picking the kids up from school. Times when you need to carry the baby essentials but don't need your large changing bag with everything but the kitchen sink inside. Think of it as a 'grab bag' that you can snatch up on your way out the door.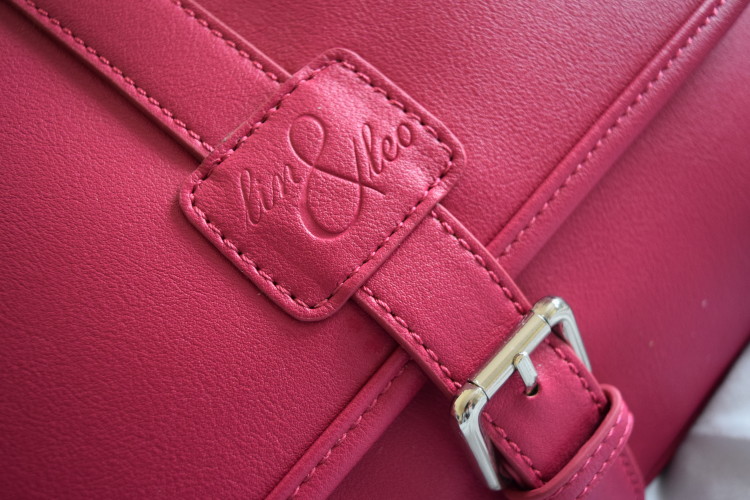 It lacks none of the style of the bigger BabyBag, and it is packed full of clever stuff. There is an integrated, removable changing mat, which is plenty big enough for changes on the go. You can even leave this attached to the bag if you are in a real rush, then simply fold it away into the internal pocket when finished. 2 large and 2 small inside pockets will hold everything you need for a quick trip – nappies, wipes, a bottle and your phone and wallet. The printed lining is wipe clean, and the buckle closure strap is adjustable, which is handy if you need to add something extra to your bag such a change of clothing.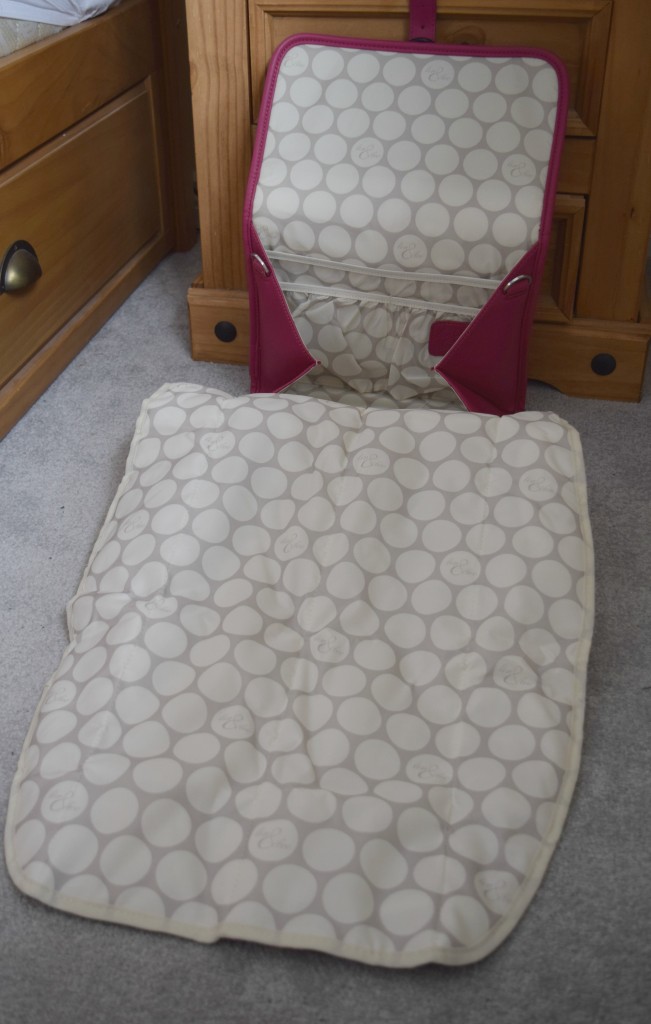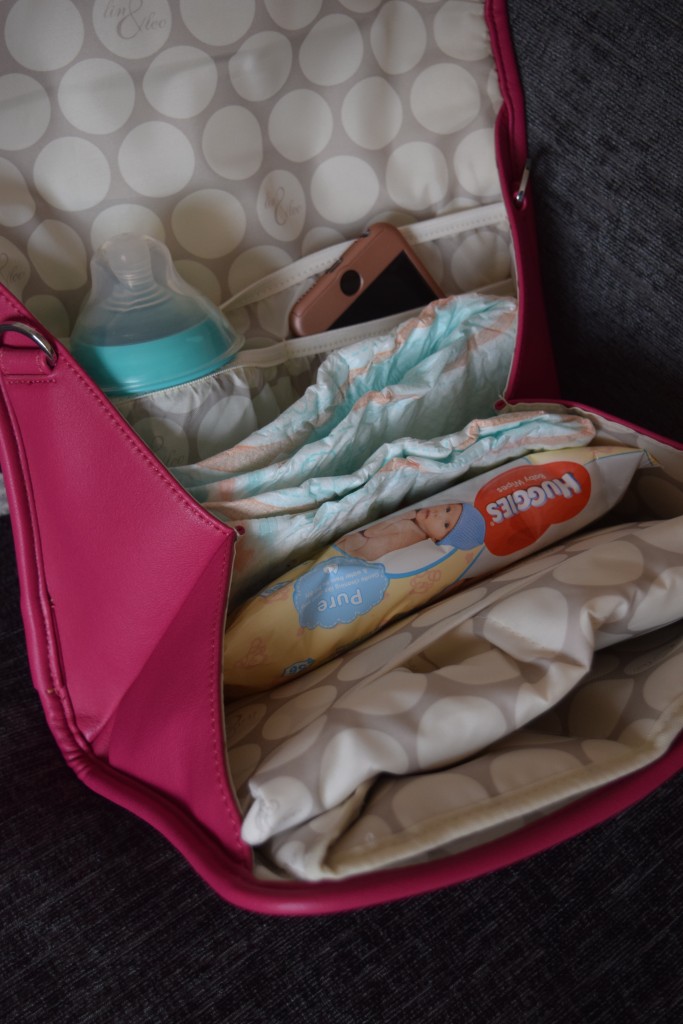 The Cardinal bag comes with a detachable long shoulder strap, which can be adjusted to be worn across your body, or can be hung onto your pushchair if you prefer.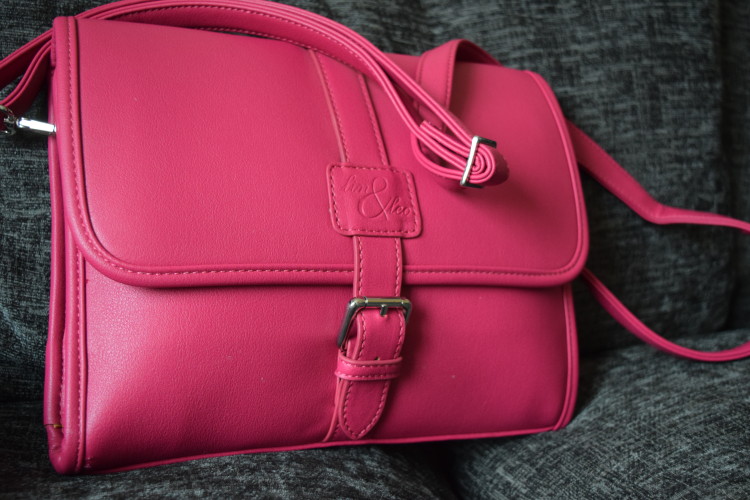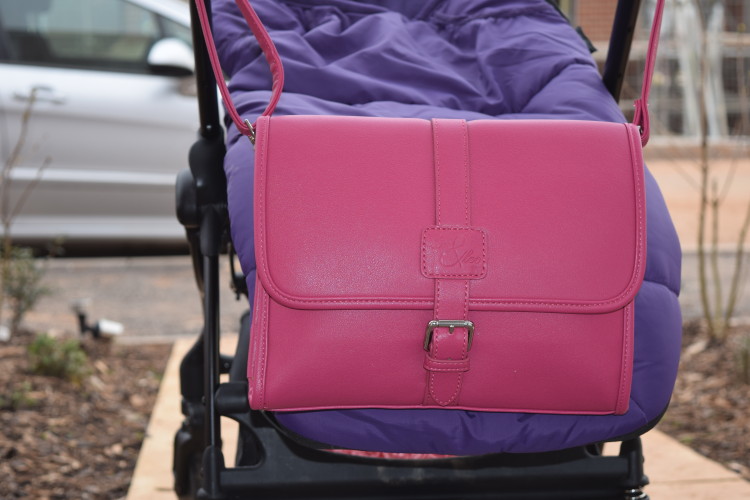 As a big Lin & Leo fan, this bag meets all my expectations. It is practical, with an easy to clean interior and plenty of storage space. It is a good size without being too bulky, and I love the fact you can have it as a grab bag or a shoulder bag with the addition of the strap. It's luxurious and stylish enough to be used as a handbag when you no longer need a changing bag, and is reasonably priced at £60. It comes in 3 gorgeous colours – we have the Magenta, but you can also see the Black and Grey options on the Lin & Leo website.
Would I recommend this bag? I certainly would. It works on a practical level, and it still looks stylish. Win win!