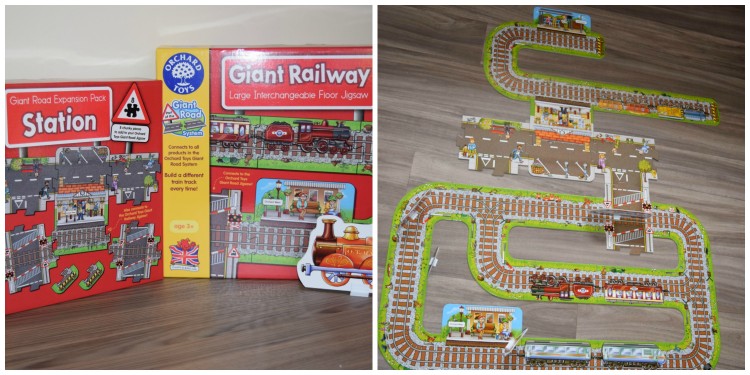 Orchard Toys have always been a hit in this house – some of our all time favourite games are Red Dog, Blue Dog and Pirate Snakes and Ladders & Ludo. We were recently sent the Orchard Toys Giant Railway and Station pack, and I barely had time to take a picture of the box before Max was pulling it all out!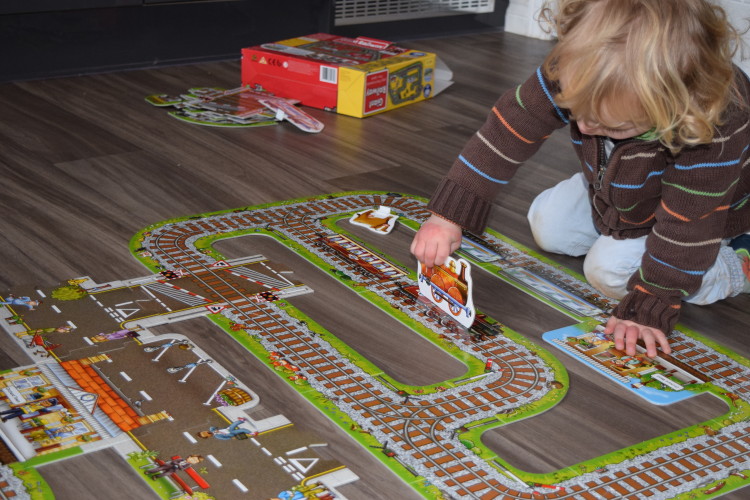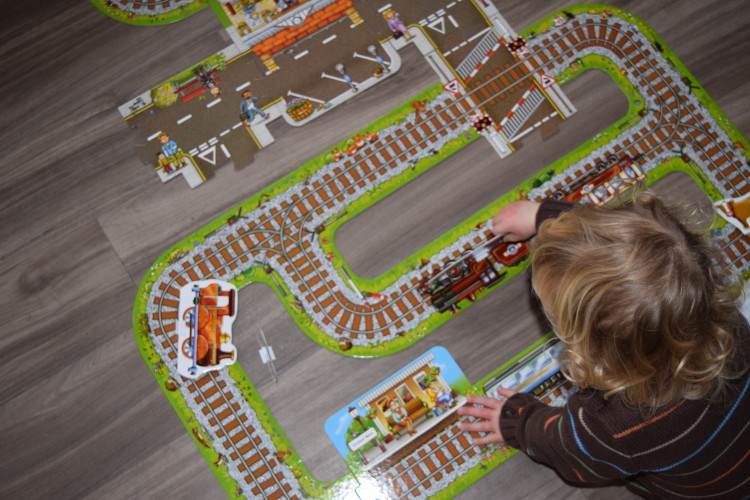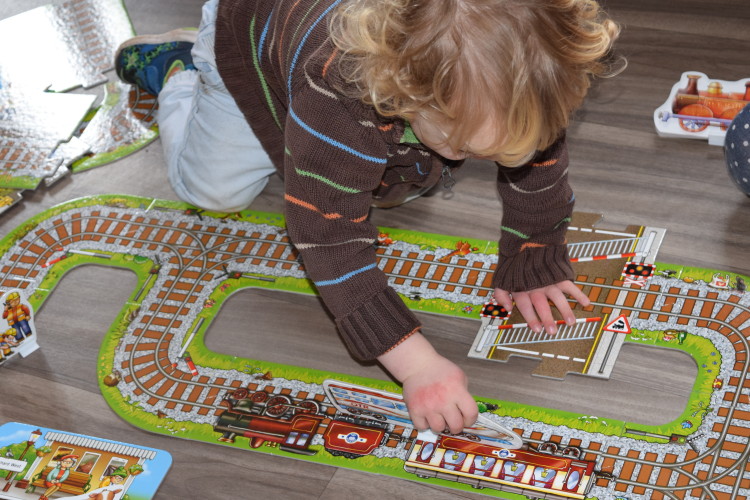 2 toys in one, this interchangeable 22 piece jigsaw allows Max to develop his logical puzzle building skills before using his imagination to play with the rails, trains and station. There are lots of different track pieces, buffers and road crossings, and the Station expansion pack allows him to add in places for the trains to stop and pick up passengers. The station and the road crossings give these sets real adaptability, as they can be linked up with the Orchard Toys Giant Road, Town and Airport floor puzzles.
The Giant Rail set comes with trains, as well as some people and animals, so Max can create his own play worlds – we had a few occasions where cows blocked the track and caused a train crash!
The Giant Rail and Station sets are great for sharing too – Max enjoyed playing with Gemma and Jacob, and involving them in his games and ideas. I love the fact that this set can be spread out to create a large play space on the floor, and that it can be easily packed away in the boxes once play has finished. The real bonus of this set is the fact that the next time Max gets it out to play with, he can create a completely different track set up – the possibilities are endless! Perfect for developing observational skills, encouraging discussion and honing hand-eye co-ordination, this Orchard Toys Giant Railway and Station is a firm family favourite and will be played with for years to come.