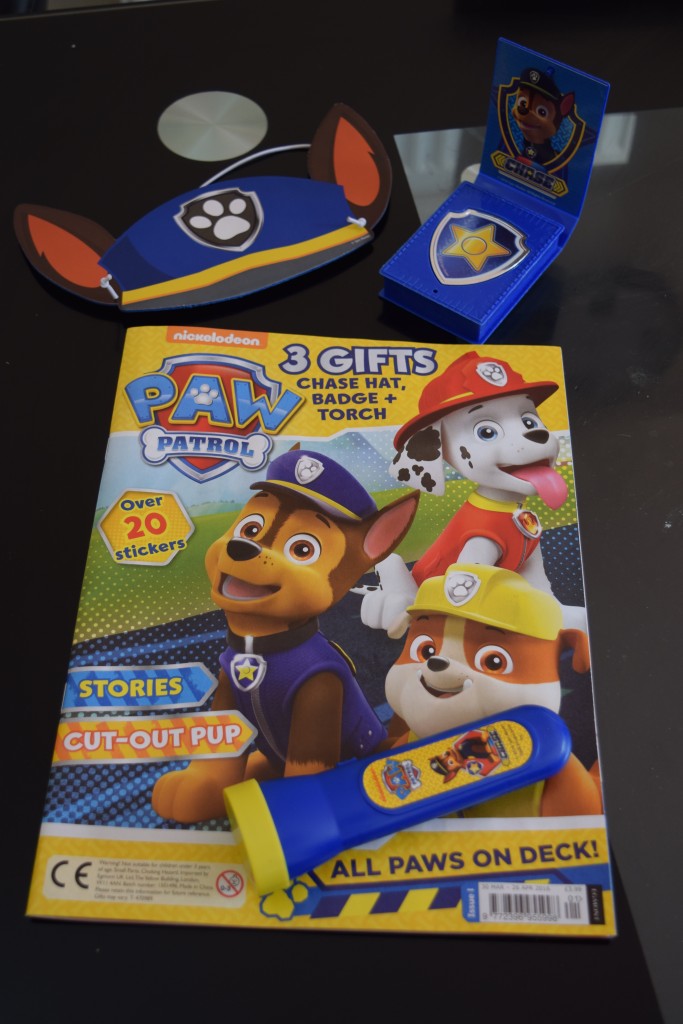 Max has been a Paw Patrol fan for a while now, and is just starting to show an interest in magazines, so when the new Paw Patrol magazine landed on our doormat he was very keen to take a closer look!
The Paw Patrol magazine came with a Chase hat, badge and torch, and like most children Max wanted to play with these first. The hat is a simple elastic string affair, and the badge and torch are the standard plastic toys you expect on a magazine – they certainly won't last forever but they have been well enjoyed so far and are great for role play.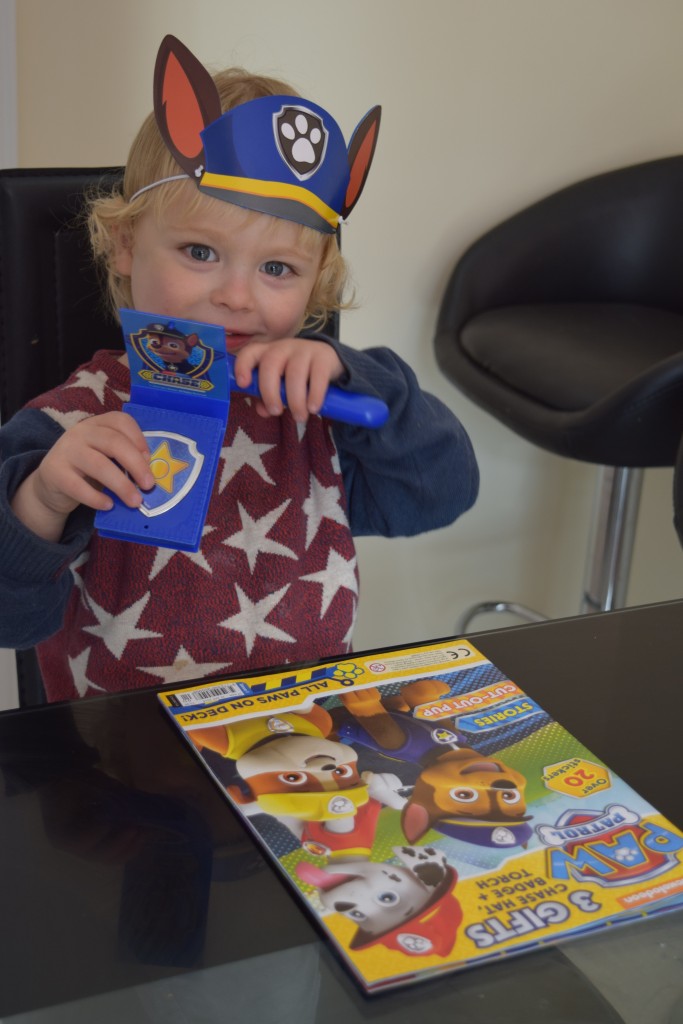 The magazine itself is well laid out, and has heaps of features that are suitable for Max's age and beyond. There are pictures to colour, a page of stickers to stick on relevant scenes in the magazine (plus a couple of 'just for fun' stickers), a poster and puzzles such as mazes, spot the difference and odd one out.
There are lots of games aimed at enhancing learning too – words and letters to trace over, things to count and a game teaching opposites. I sometimes find that magazines for this age are 'all work and no play', so I was glad to see a combination of learning games and fun puzzles and colouring – there seems to be a good balance. There is also a comic strip style story which is the perfect length for this age and held Max's attention throughout.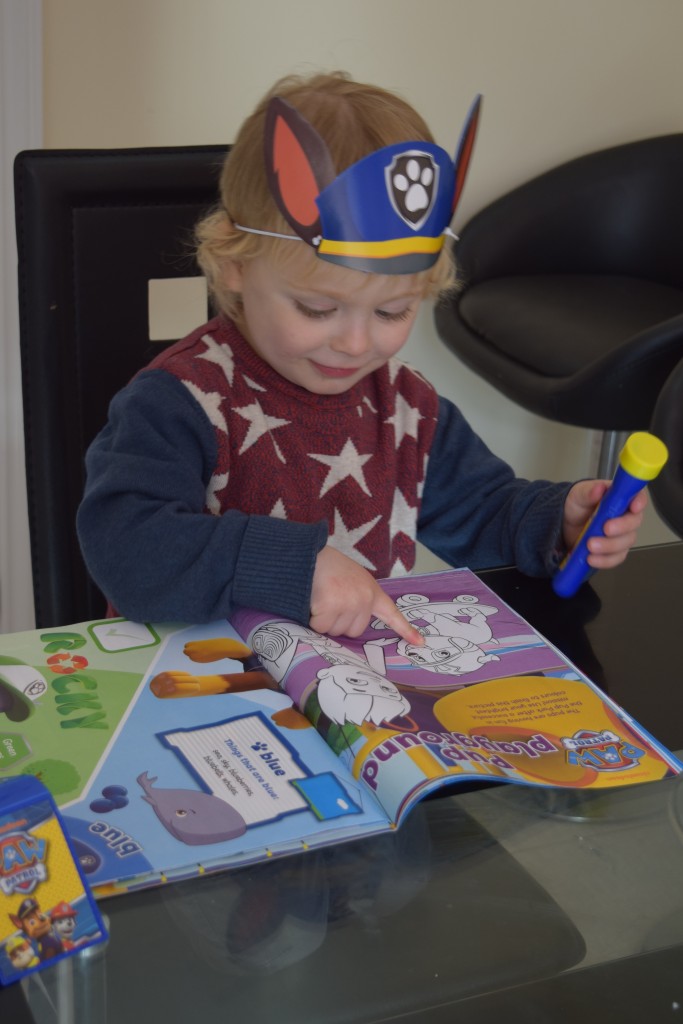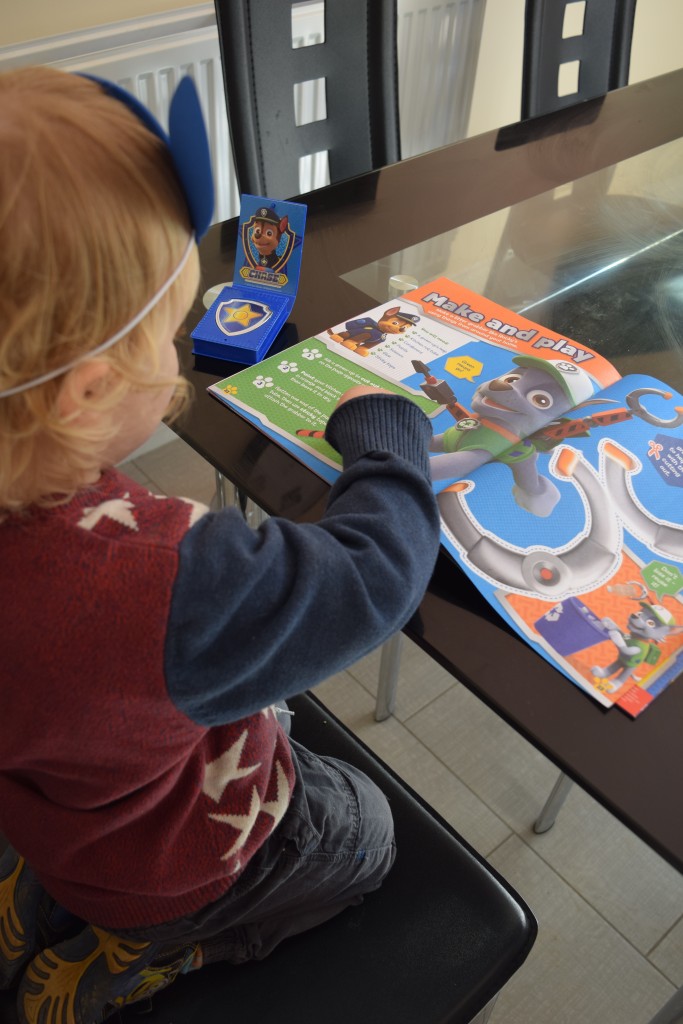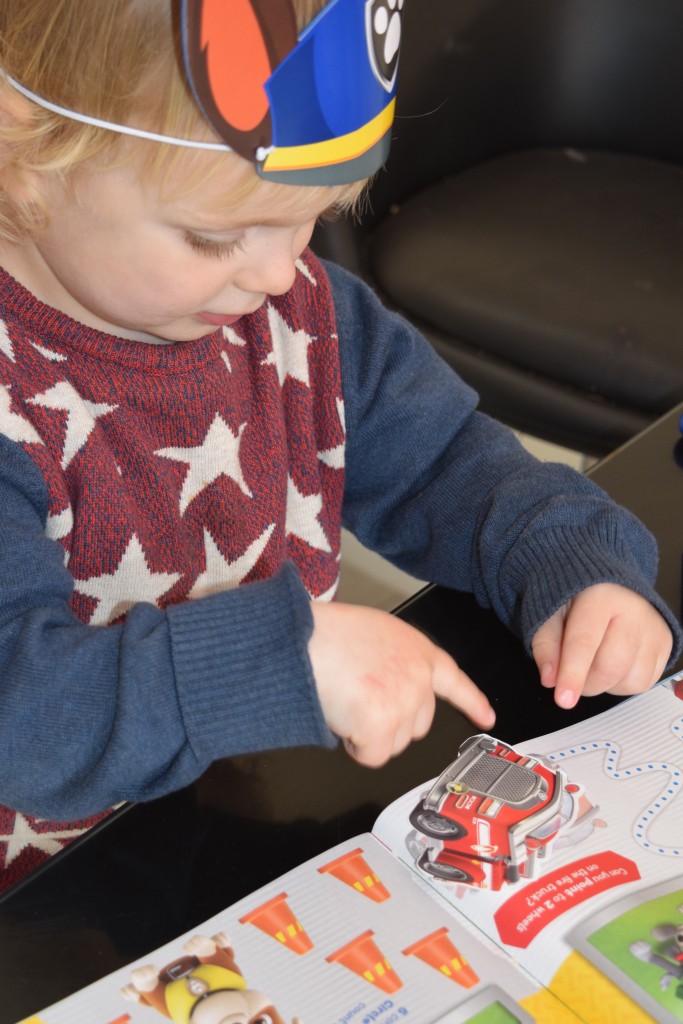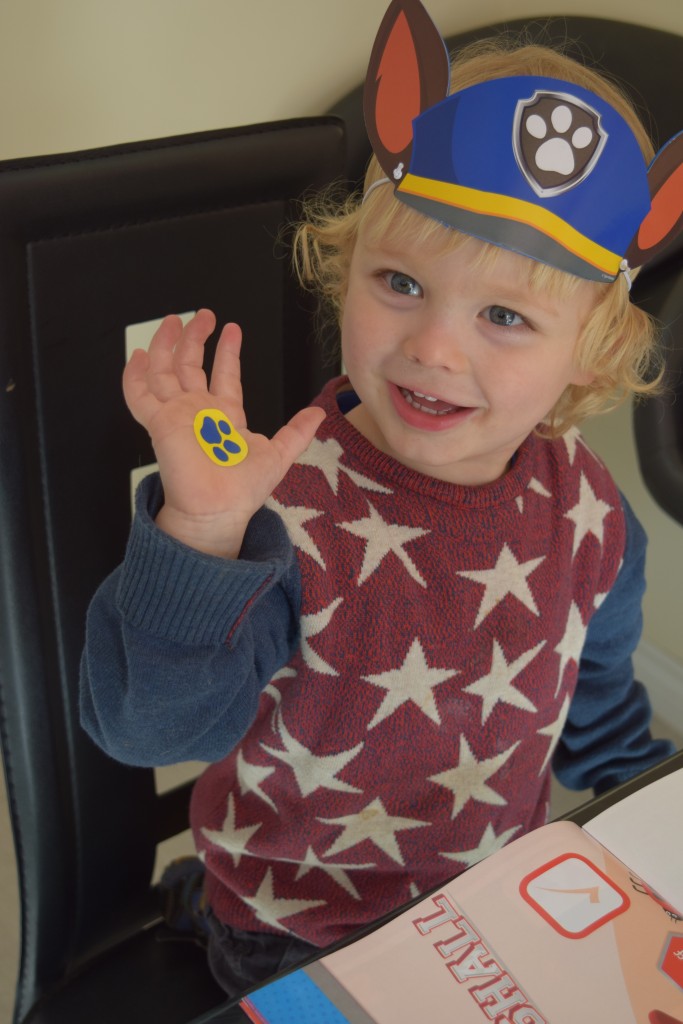 I would consider buying the Paw Patrol magazine again – the next episode comes with Paw Patrol walkie talkies, and will be on sale for £2.99, which is in line with other similar magazines. I think for just under £3 you get a pretty decent spread of games, puzzles and stories, and stickers are always a hit. The toys on the front are usually loved by any kid, and help to extend the play a little further.