Many of you will know about the wonder that is Sock Ons. Clever little things that keep baby socks on baby feet – one of those things you look at and think 'ah yes, of course! Why did no-one think of that before?!'
Did you know that the same company make other products too? We were recently sent a pair of Plod Ons for review. Designed to protect babies knees when crawling on hard surfaces, Plod Ons are made from soft and stretchy cotton which fit easily over knees. They are ideal for any time of year – they will fit snugly over bare legs in the summer, or slide over trousers and tights when it is colder.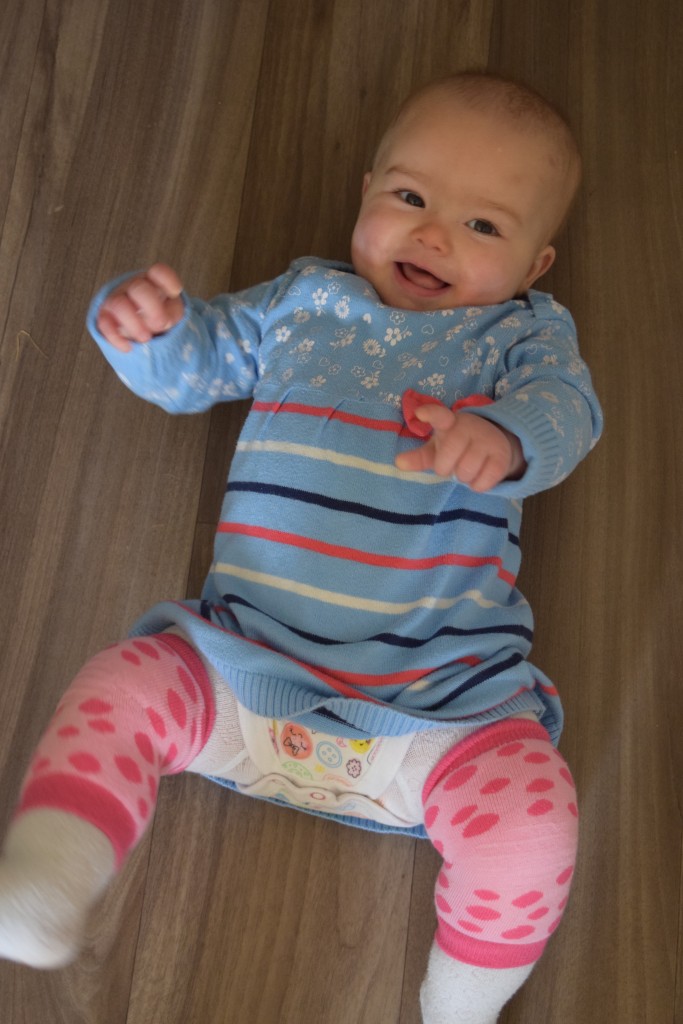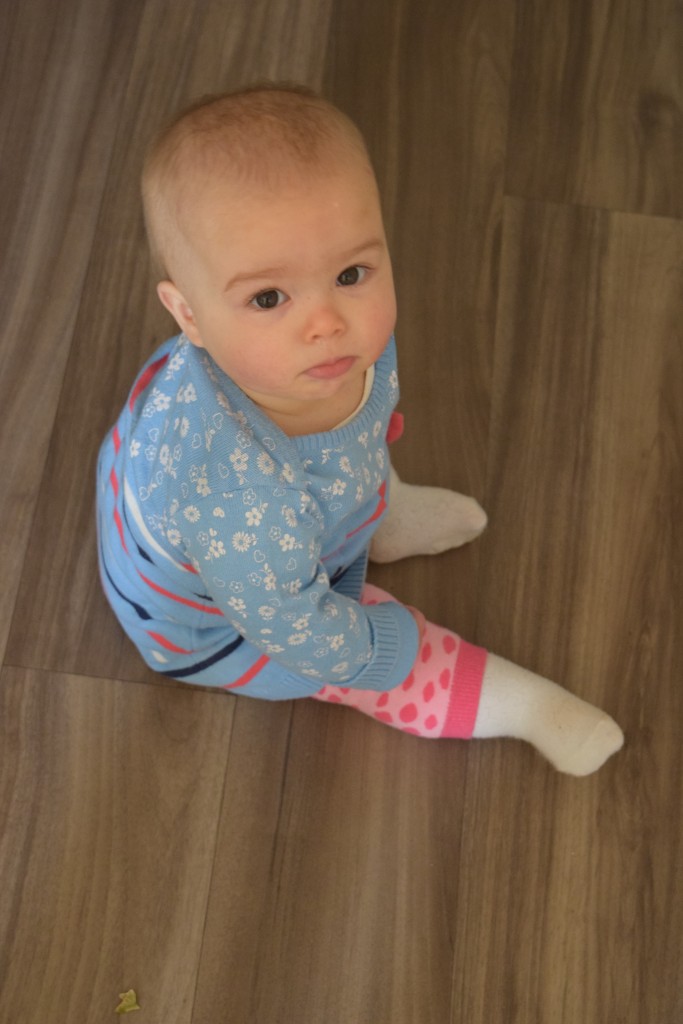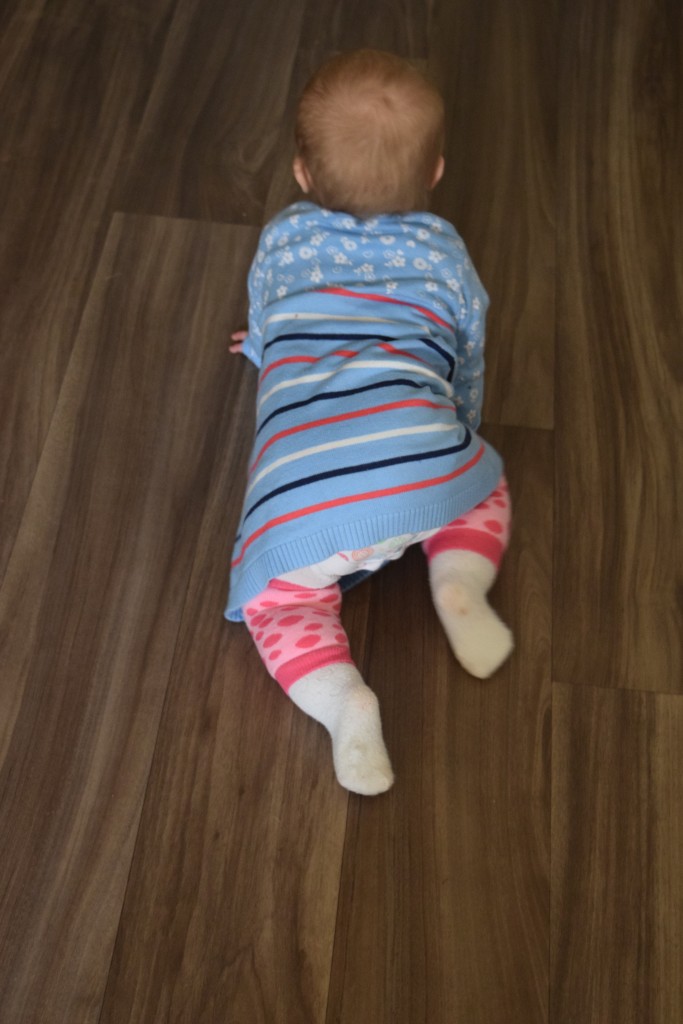 With a crawler in the house, we put these to the test straight away. Eliza didn't really notice she had them on – they certainly didn't irritate her and she didn't seem in any way uncomfortable. The Plod Ons are so stretchy that they would fit most babies, sitting snugly against the leg without restricting movement.
We were also sent a pair of Mocc Ons – moccasin style slipper socks. Designed for babies from 6 months right up to 3 years, these are like soft, stretchy socks with a leather sole. They are the perfect introduction to 'shoes' if you like, offering grip and support without restricting tiny toes. We love the ballet design of these Mocc Ons, and Eliza has worn them almost every day since we got them – they are perfect for inside on our slippery floor, and they keep her feet warm and cosy when we are out and about! I love the fact they are washable too – very important to us parents!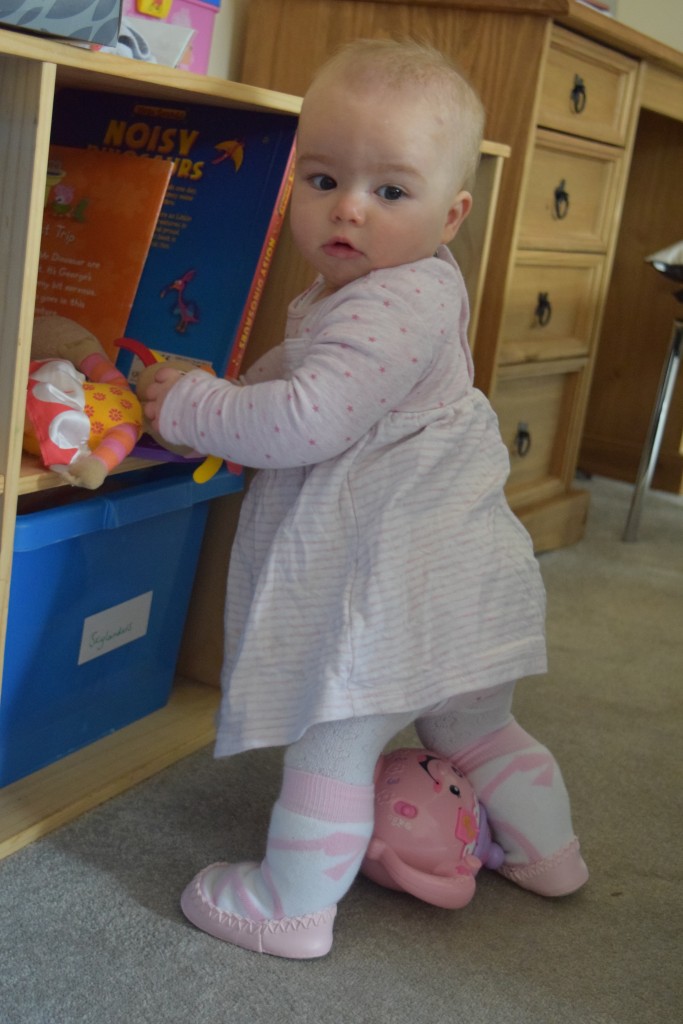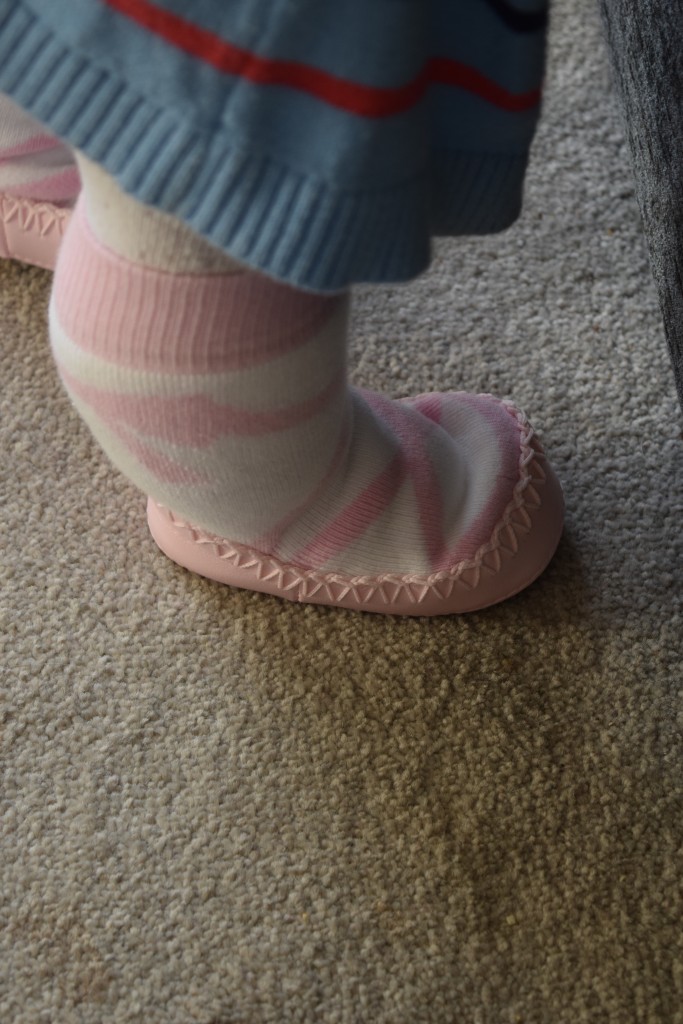 If you love the look of this brand and would like to try the range for yourself, why not enter my giveaway? You could win a pair of white Sock Ons in 0-6 months, perfect for keeping socks on those newborn toes!
Terms and conditions: Open to UK residents, giveaway ends 30/5/16. Winner will be randomly selected from all correctly completed entries and contacted by email. Winner should claim their prize within 10 days or it may be redrawn. Competitions at ThePrizeFinder