Welcome to my latest review round up! This month we have received a real range of products, for the kids, for myself and for the home.
Gemma and Jacob are both at the age where they need deodorant when they are taking part in sports and activities, but I wanted something that was really gentle to start with. This Just 4 kids natural deodorant doesn't contain any nasty chemicals and is specially formulated for young and sensitive skin. There are 4 fragrances: Strawberry, Vanilla Cream, Sea Breeze (Gemma's favourite) and Green Apple (Jacob's favourite). They smell fresh and clean without being overpowering. We will definitely keep on using these, they are the perfect option for kids and pre-teens.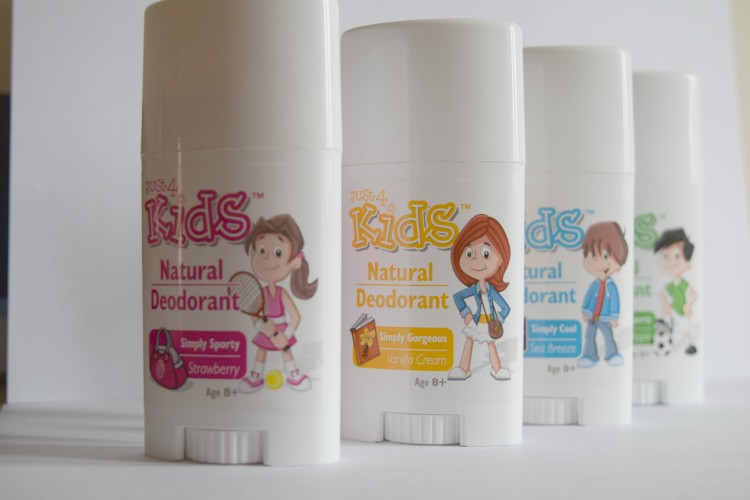 Max has a full set of milk teeth now, and Eliza is just cutting her 5th tooth. Good oral hygiene is something we work hard to promote from a very early age, and so we encourage Max and Eliza to use toothbrushes as part of their daily routine. We love the Brush Baby range. The Applemint toothpaste is much kinder to tiny ones, with a really subtle flavour. The toothbrushes have a small head that is an ideal fit for smaller mouths, and they have a soft rubber grip to encourage independence. The chewable toothbrush is absolutely perfect for Eliza – she is in a very chewy phase at the moment, and the texture seems to soothe her gums – and cleans her teeth at the same time!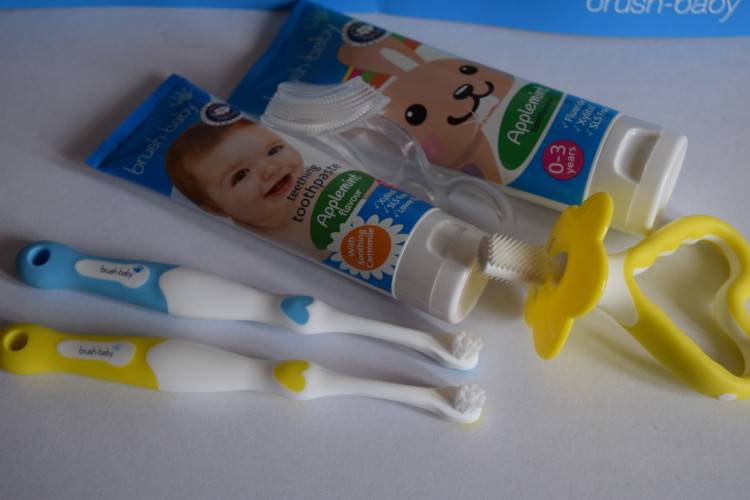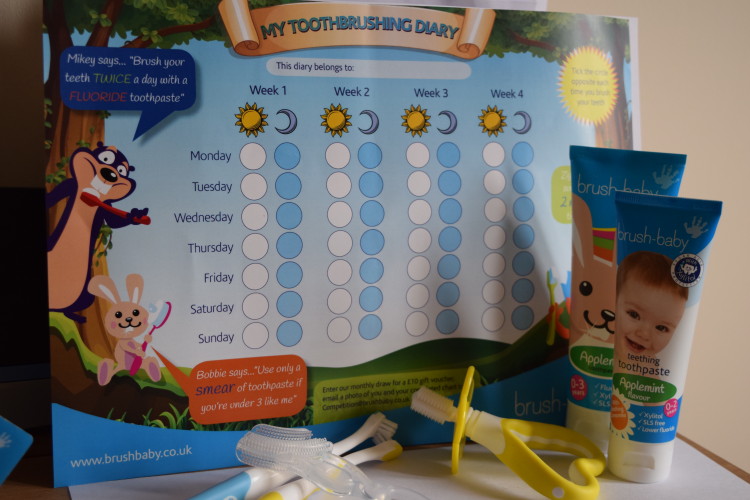 We have been using the Brush Baby toothbrushing chart for a few weeks now, and it has definitely encouraged Max to brush his teeth. He loves getting a sticker every time he cleans his teeth, and we have noticed a real difference in how happy he is to do so. We will be investing in some more of the Applemint toothpaste once this lot has run out.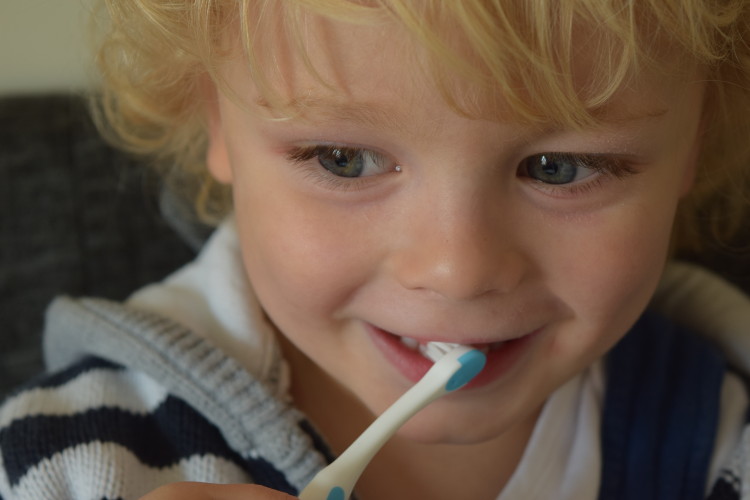 We use a lot of homemade food for Eliza, but sometimes when we are out and about it can be hard to transport. Nom Nom Kids make fantastic little food pouches to keep your baby's food contained. They are easy to clean and can be used again and again.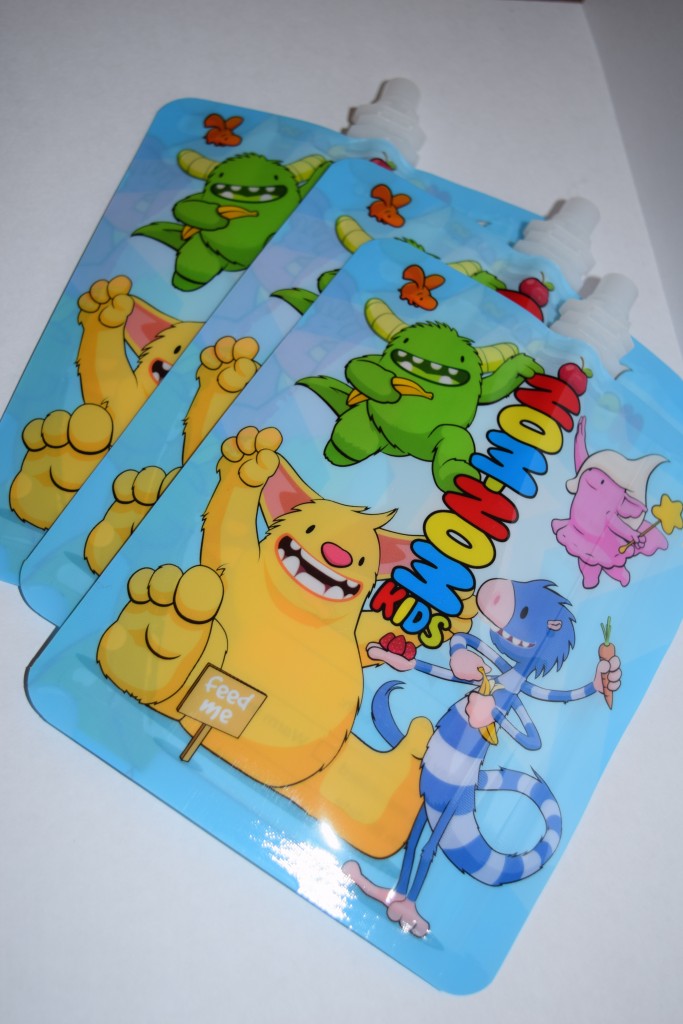 You simply fill the pouches with your own purees, shop bought baby food, yogurt or smoothies and seal shut. The food stays fresh, and you can even label the pouches – perfect for nursery or day trips with family and friends. Eliza loves using these pouches, and at 11 months she can easily hold them and feed herself independently. Even Max (age 3) enjoys using these on picnics and trips out, as they are much easier to manage than a yogurt pot or tube, and mess free!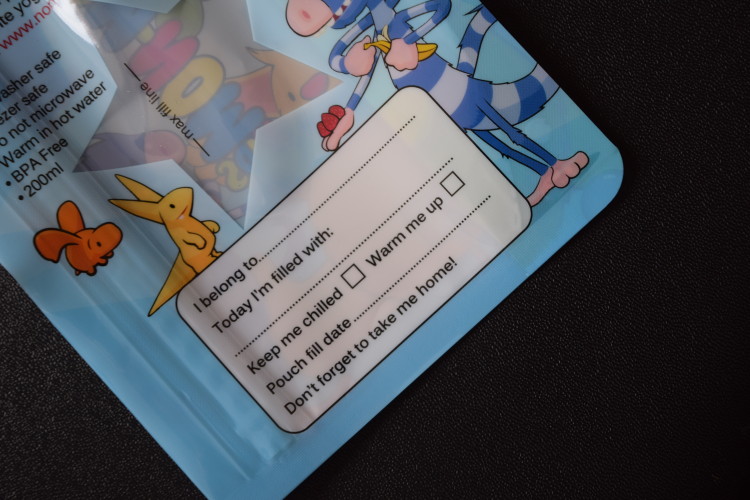 I have always loved personalised jewellery. I don't wear a lot, but the few bits I do have include the names and dates of birth of the children, or something else that means something to me – I have a charm bracelet that has our wedding date engraved on.
I was recently sent a beautiful handprint charm kit from Perfect Charm. It includes a special printing paper and an inkless wipe. You simply wipe this over your childs hand or foot, and then print onto the paper. Send this back to Perfect Charm, and you will receive a beautiful charm back – perfect for necklaces or bracelets.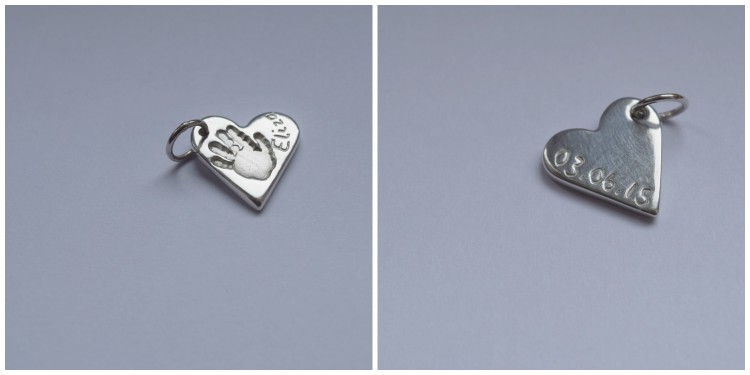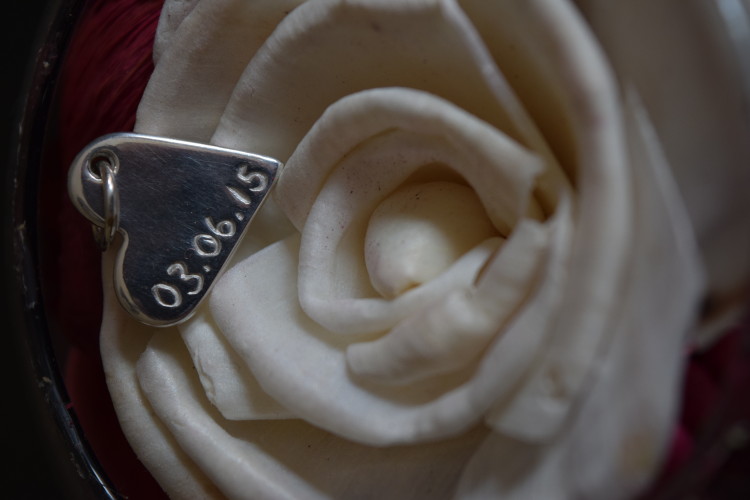 You can also have dates and names engraved onto the charm, and I opted for Eliza's name and date of birth. I am absolutely over the moon with this charm, and wear it daily on a chain. It is so well made, the handprint is a perfect replica of the one we printed at home, and it means the world to me. These charms would make a wonderful personalised gift too.
We recently reviewed the Kiddimoto U-Zoom scooter, which has fast become Max's favourite toy of all time. Not a day goes past when he doesn't use it, and so when Kiddimoto asked if he would like to try the scooter bell and horn, I knew he would love to.
The Skullz bell and horn is part of the Kiddimoto accessory range – there are other matching items available such as gloves and helmets – all of which are very reasonably priced. The bell and horn will fir all their bikes and scooters, and are easy to fit – they just have a couple of small screws.
Max loves both the bell and the horn, but I think the horn has the edge. It makes a great hooting sound, and he is so chuffed with it – he shows it to everyone he sees.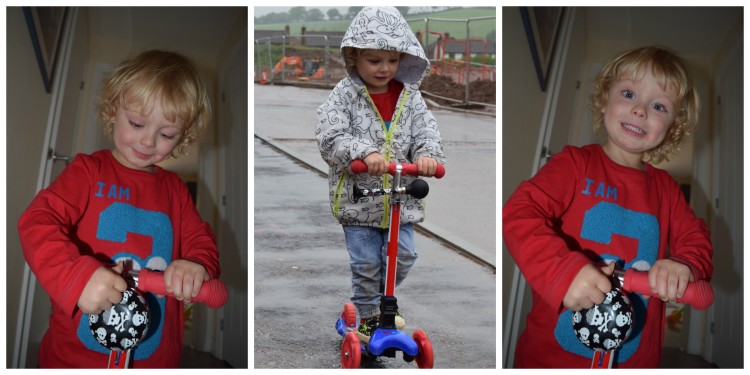 I am always buying school uniform, especially for Jacob. If he isn't growing out of it at a rate of knots, he is wearing it out! He is always playing football, and his jumpers come in for a lot of wear and tear – whether he is performing sliding tackles in them or using them as goalposts!
The Trutex uniform range is available in a huge choice of colours and sizes. The sweatshirts have ribbed cuffs for a comfortable fit, and the polyester and cotton mix means it washes and dries well, time after time, and keeps its shape and colour. The sweat cardigan is the same – washes and wears really well, and Gemma loves the soft lining of the interior and the relaxed fit.
I had never heard of this company until very recently, but I have fast become a huge fan. We were sent a personalised slate chopping board, which can also double as a serving board.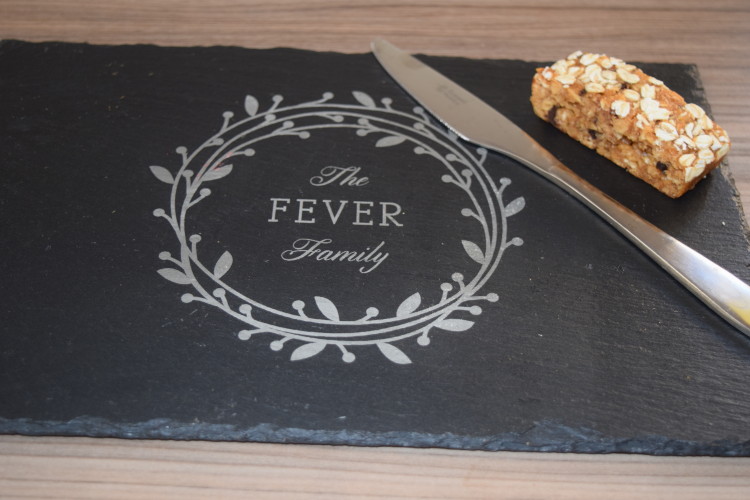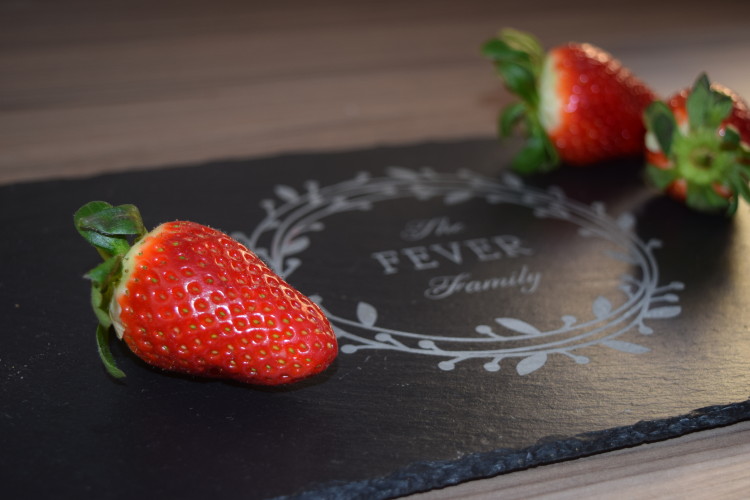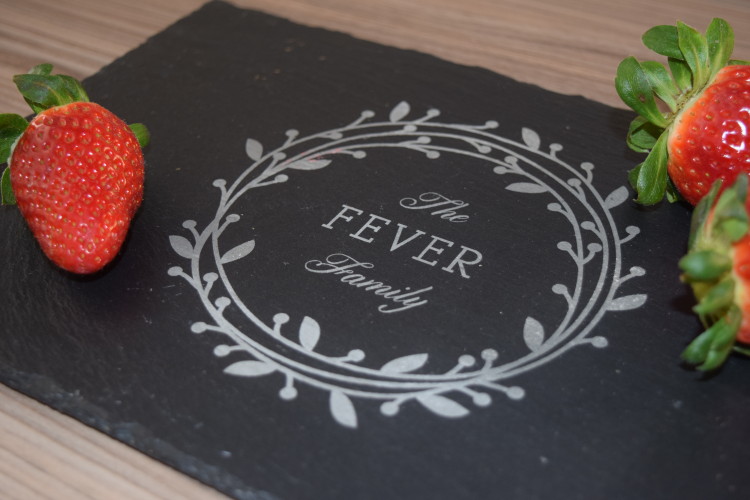 The quality is second to none, and there are loads of different personalisation options. You can also choose from many other personalised gifts, from wooden chopping blocks to jewellery, photo frames and coasters – so something for every room of the house. We love our little slate board – it is a really compact size, perfect for chopping smaller items without taking up too much room on the worktop.