If you have a child at school, the likelihood is you will have heard about Bunch O Balloons – they seem to be the latest playground craze. Gemma and Jacob have been begging for these since they first saw them advertised on TV, but I was a bit dubious – we have had water balloons in the past and they have been a real pain to fill up and only seem to provide a few minutes of play.
We were sent a few sets of Bunch O Balloons from The Present Finder, and both the children were keen to try them out as soon as they arrived. I was interested to see if they lived up to their claims of being able to fill 100 water balloons in minutes.
Each Bunch contains 35 uninflated water balloons, all connected to their own slim straw, which in turn links to one single head that can be attached to a hose for filling, allowing all the balloons to fill simultaneously. A matter of seconds, a quick shake, and the balloons simply fall off with a satisfying plop! Thanks to a clever, tiny rubber band, each balloon is immediately tied and ready to go, so no more sore fingers, no fiddly knots, and no wasted time when you could be giving someone a good soaking!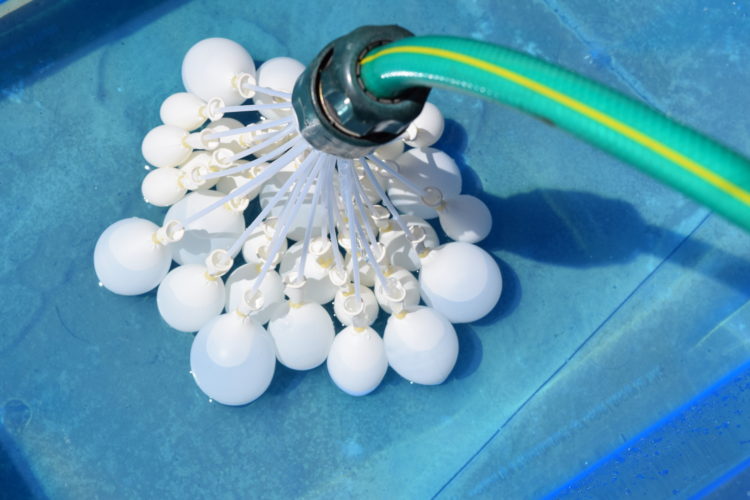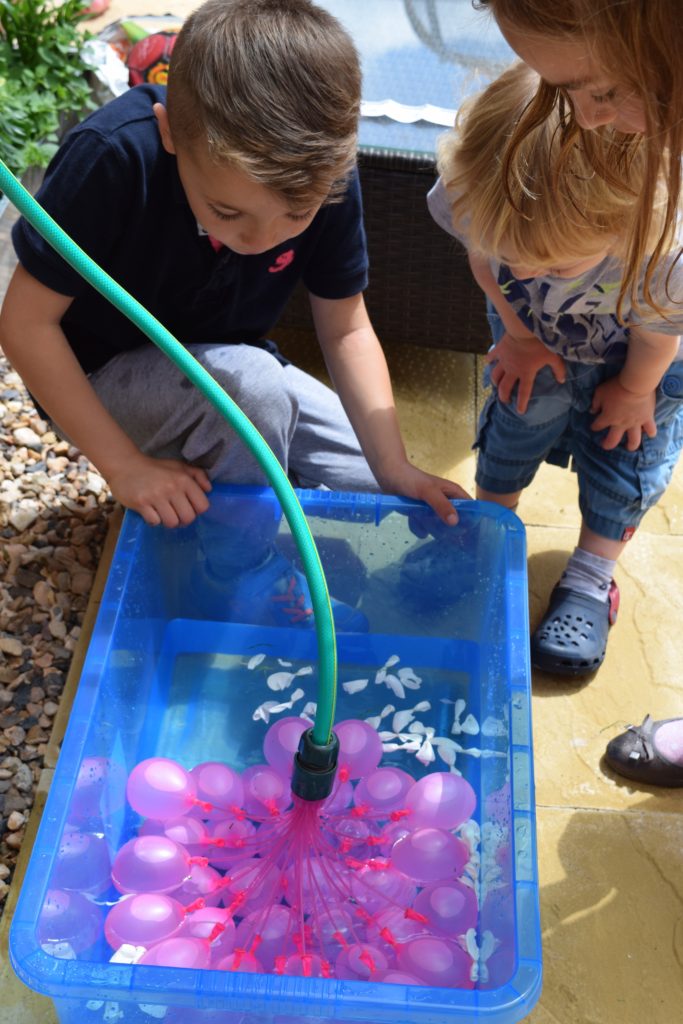 With 3 Bunches in each pack, you have plenty of ammunition to leave your water fight opponents quaking in their shoes, as you have a big supply of water bombs, ready in seconds! The Balloons themselves are made of a natural rubber, making them biodegradable and environmentally friendly, and the straws are recyclable. Each pack also contains a hose adapter for quick and easy use.
Be prepared to get wet. Very wet.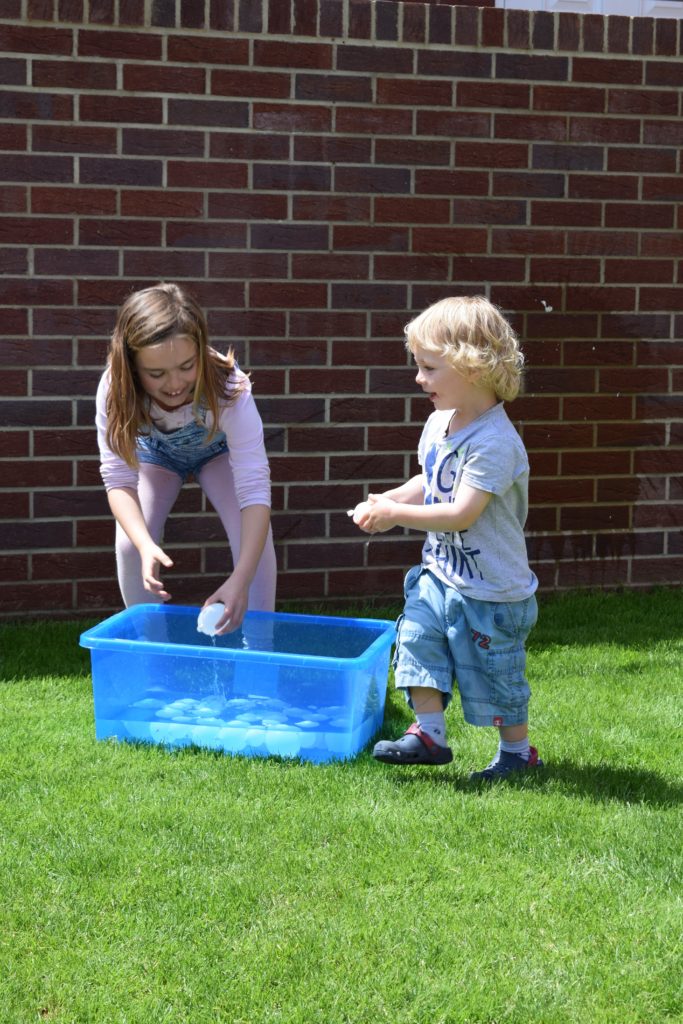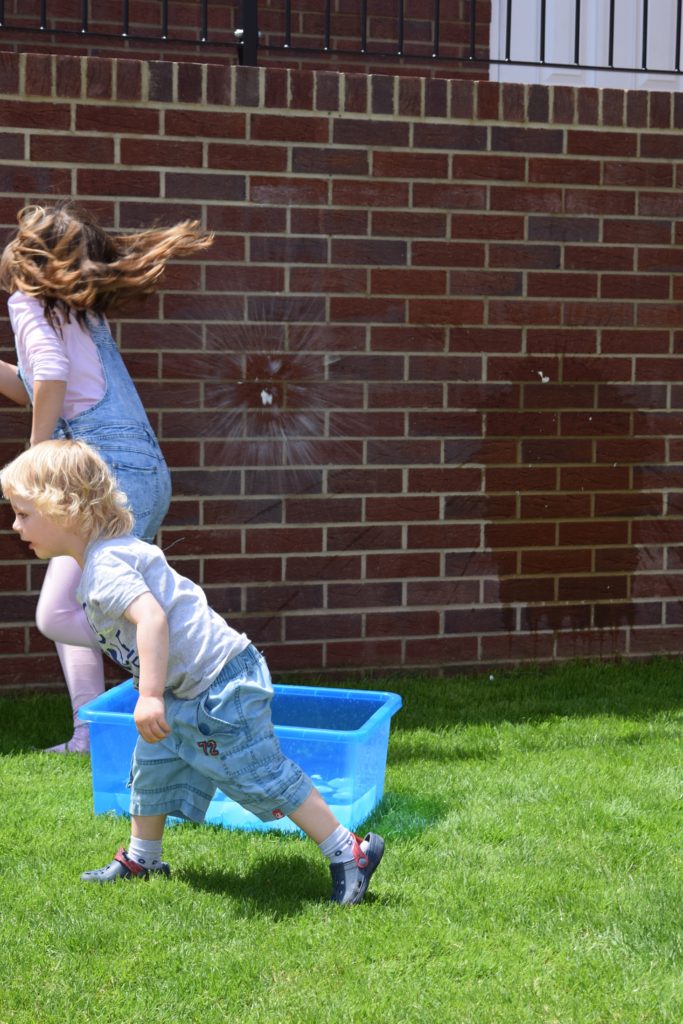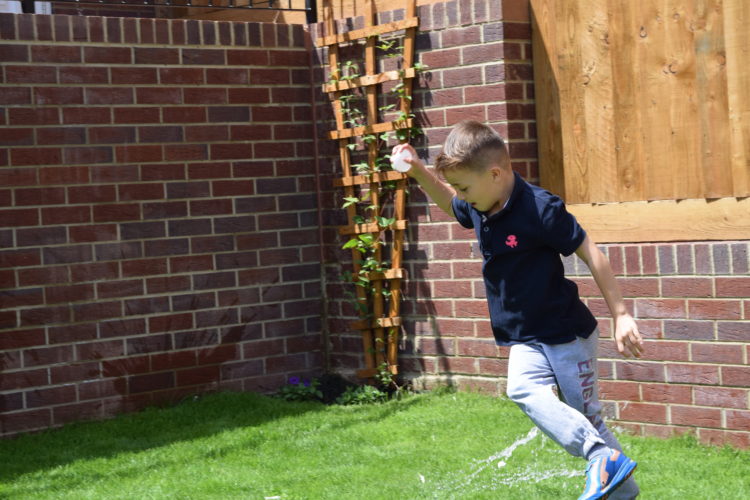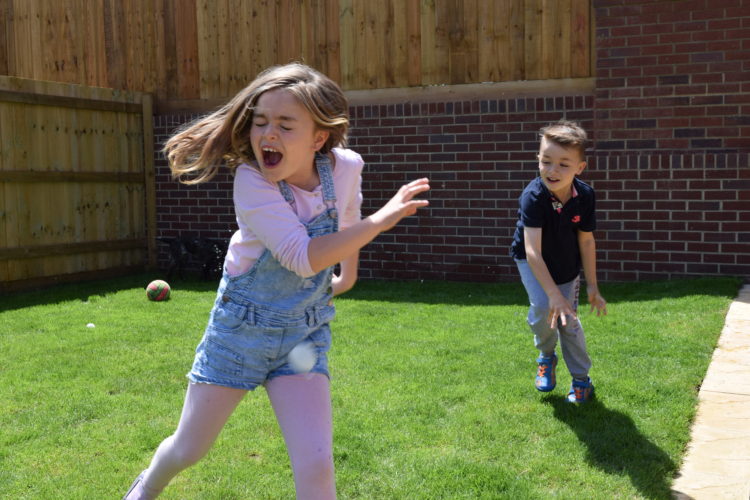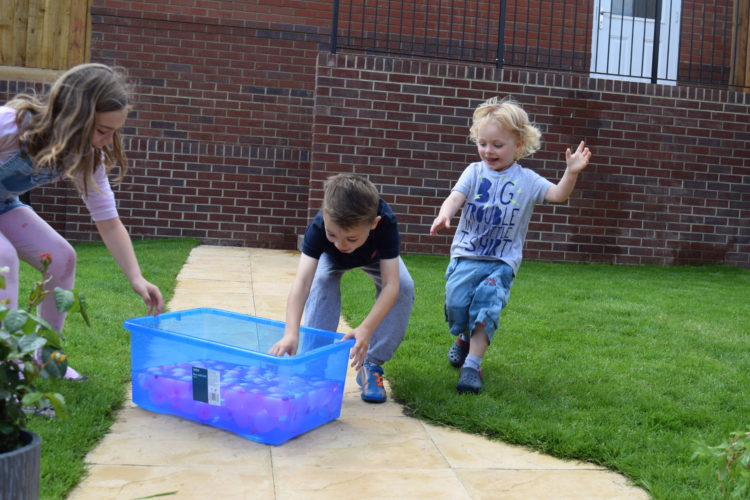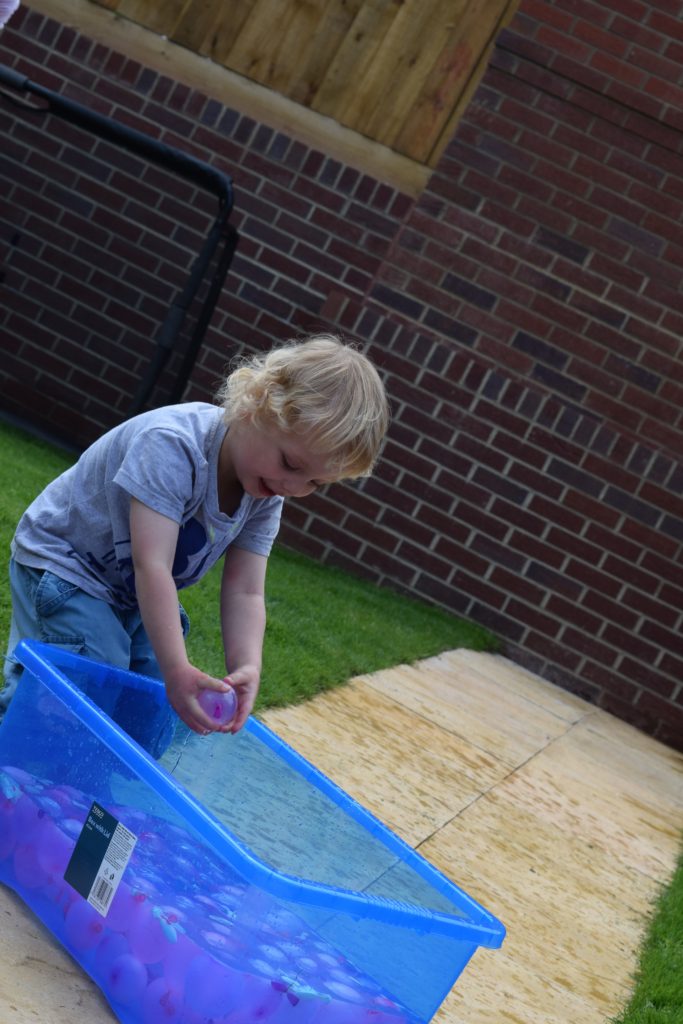 The children absolutely loved the Bunch O Balloons. They really are incredibly simple to use – it is just a case of attaching to a hose and then shaking them off once full. They are pretty strong too – you have to hit your target for them to burst, they won't pop if they are just dropped onto the floor, which means they last a lot longer than standard water balloons, and are great for younger children. You can make them to a size that suits – there is a maximum fill guide, but if you want to make them a bit smaller for tiny hands you can do so.
They are the perfect game for summer fun in the garden, and the children are already planning a big trip to the park with their friends and more Bunch O Balloons – I think we may need to pack a lot of towels and spare clothes!