We love playing games with the children – often after our evening meal we all clear the dishes away and set up a board game on the table for an hour or so of fun before bed. Jenga, Labyrinth, Cluedo, Monopoly, Ludo and Snakes and Ladders are all firm favourites, and they offer a lovely way to bond as a family. With some of the games we play, such as Soccer Brain, we even manage to sneak in a bit of maths practice too 😉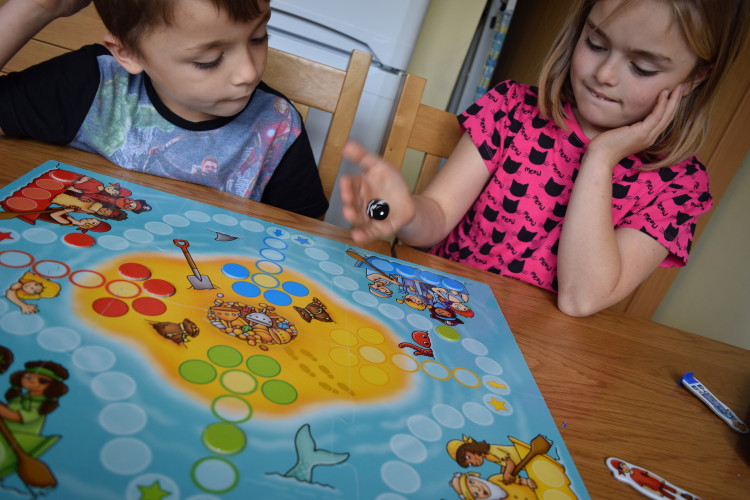 Sometimes when the children are in bed, instead of watching TV or working, Kevin and I will play some games too. We have tried all sorts – Monopoly, Trivial Pursuit and Cranium- there are some other great adult board games I would like to try too! Sometimes we will play games on the computer too – you can't beat a game of Mario Kart after a really hard day! If Kevin is out, I sometimes play games on my computer too, such as Candy Crush or casino games. One of my personal favorites is online Blackjack – a staple casino game sometimes known as 21. The object of the game is to beat the dealer by getting a score of 21, or a score close to 21 that beats the dealers hand. It's so simple to play – I even managed a few games during sleep deprived night feeds, it's a great way to pass the time.
The children love a bit of computer gaming now and then too – whether that is FIFA 16, Minecraft or Skylanders, they have a great selection of games that they can play together, and even Max is able to join in with some of the more basic levels. The older children are great at bringing him into their games, and spend a lot of time teaching him about the controls and the characters.
Games are a great way to relax after a busy day, whether they are played on a tablet or computer, or whether they are played on a board around the dining table. As well as offering the chance to bond as a family, they can also offer learning opportunities, help cement sibling relationships and are a great way to wind down before bed.
Do you like playing games as a family? Do your children enjoy board games? What is their current favourite?