Show me a child that doesn't love playing with water? My 4 are no exception, and they love any excuse to partake in some water play, whether that is outside in the garden or inside with washing up bowls. So when Little Tikes asked if we would like to try out the Spinning Seas water table, we jumped at the chance!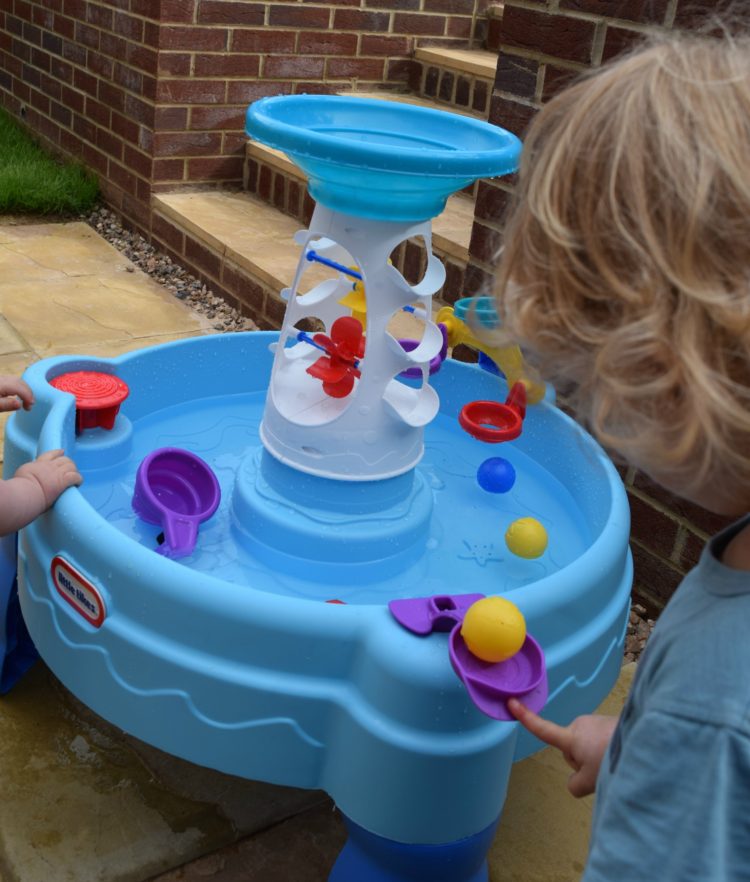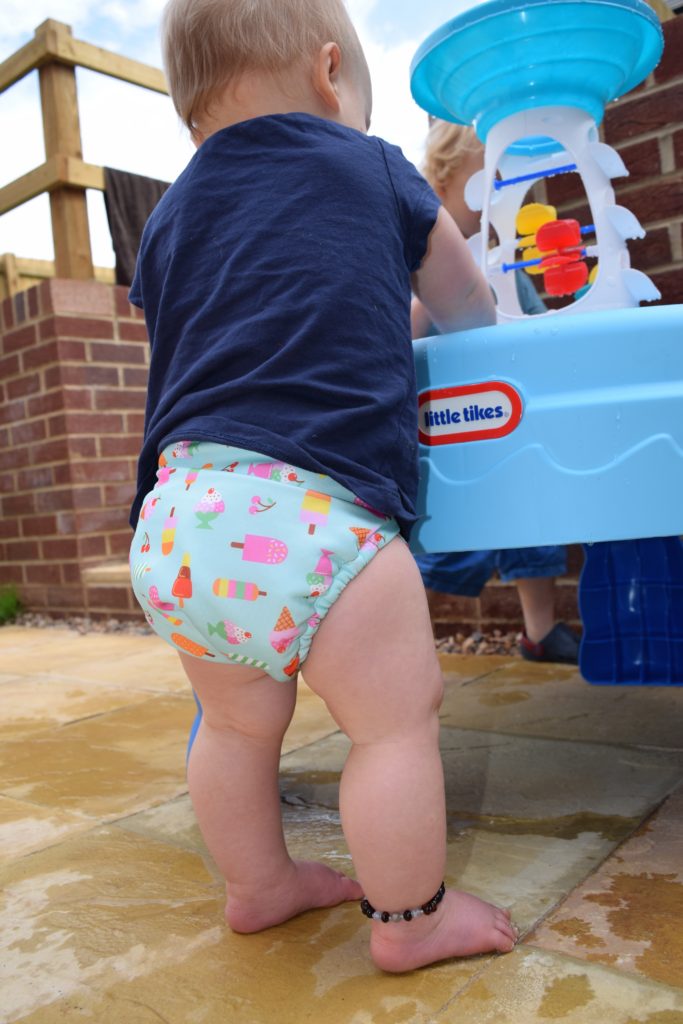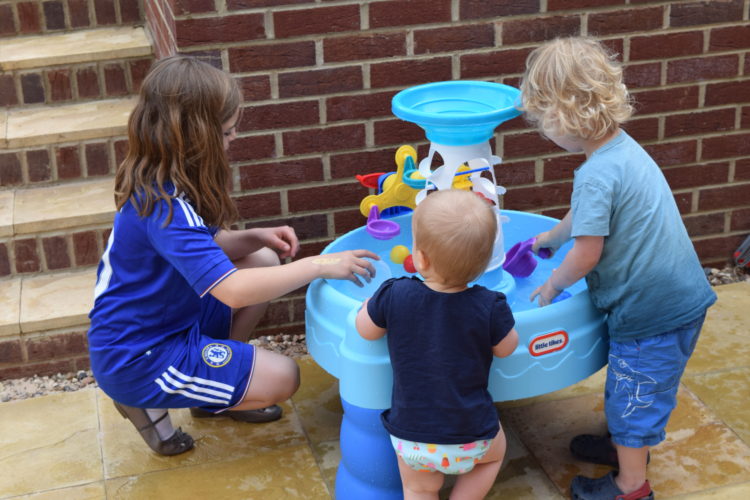 The Spinning Seas water table is the ideal size for a garden toy – often I find water tables so big and bulky, but it certainly isn't the case with this one. It is lightweight and easy to put together and move around. All the accessories simply click into place around the edge of the table, and are at a perfect height for babies and toddlers to be able to access. There is a ball launcher, which you can use to pop the balls into the central tower, a wheel which you can turn round and round to pick up the balls or scoops of water and spinners in the centre which turn when water hits them. The water table also comes with a plastic scoop for imaginative and free play.
The smooth, rounded edges make this water table great for smaller children as there are no corners for them to bash themselves on, and it's a great tool for social play – all 4 of my children love playing with it, as do any children who come to visit. It is great value at £49.99, and can entertain all ages from tiny tot to school age. Of course, it could also be emptied out to use with sand instead of water – effectively giving you two toys for the price of one.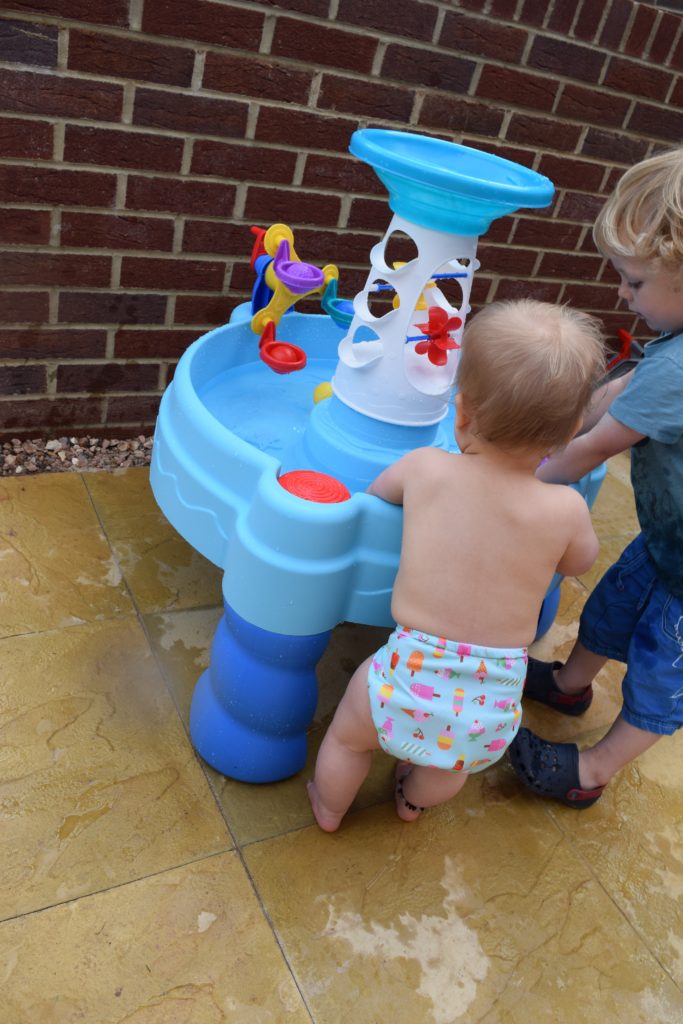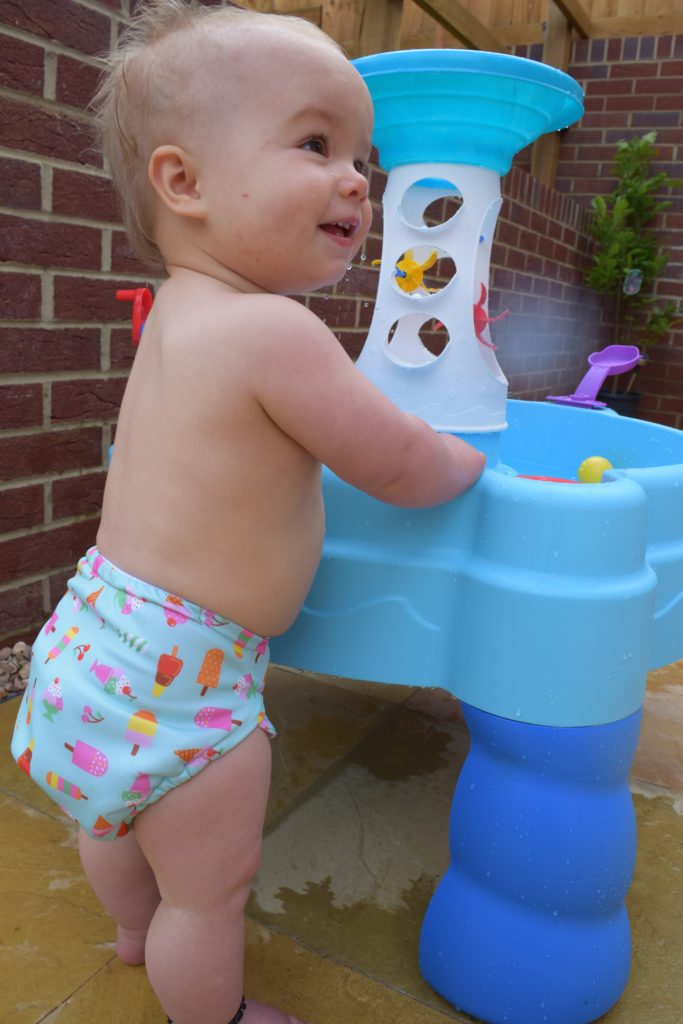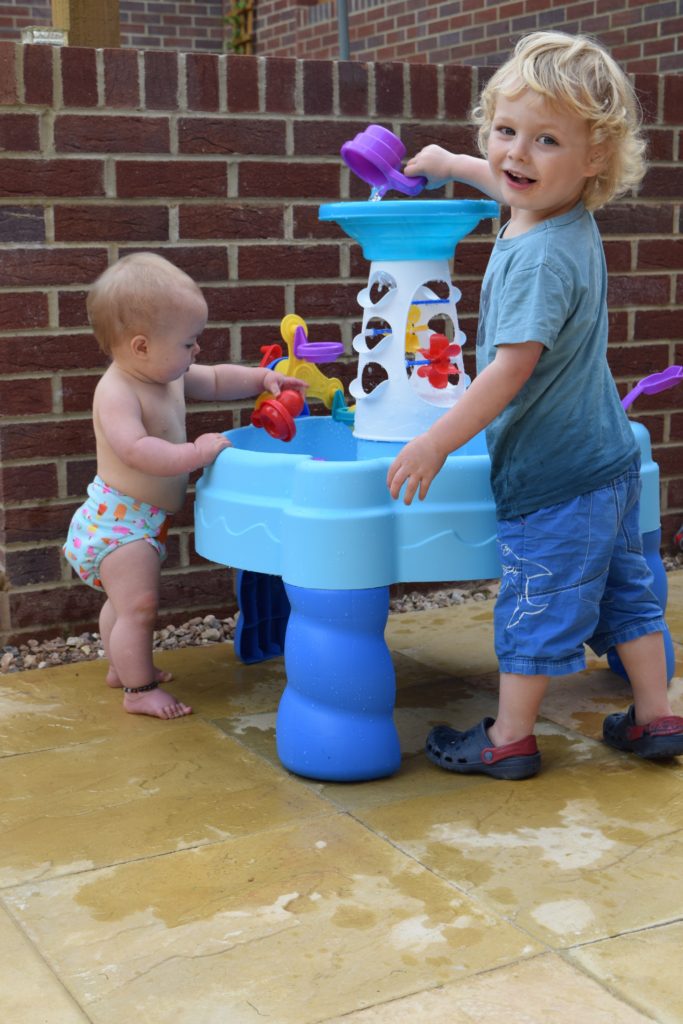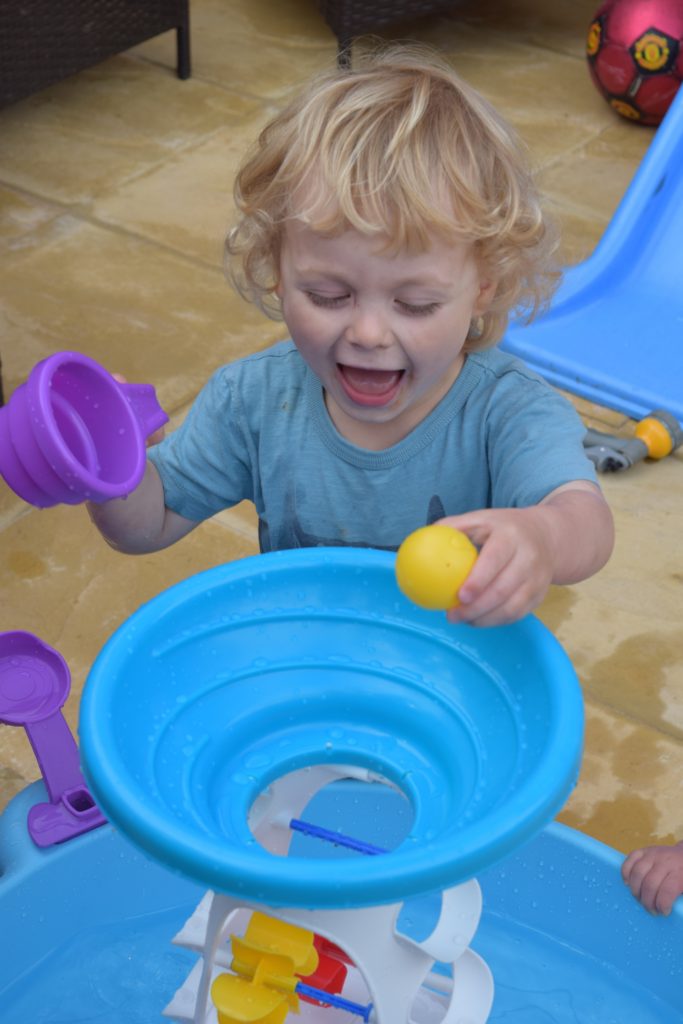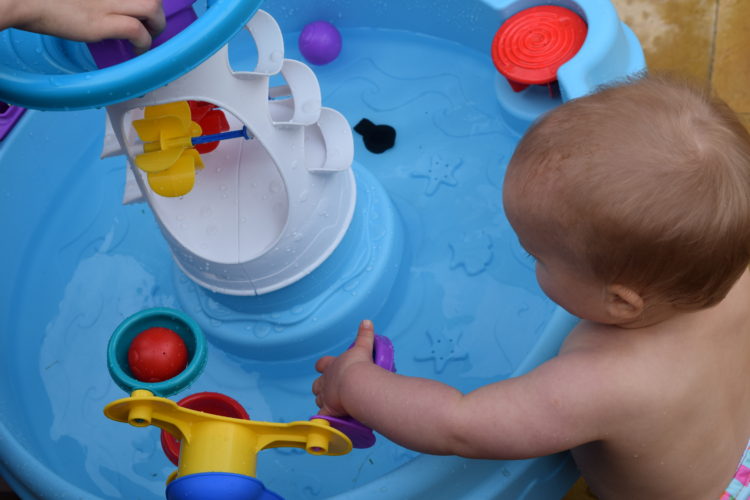 You really can't beat water play, and this fantastic Spinning Seas water table is by far the best we have come across, purely because of all the ways there are to play. It will hold 7 gallons of water, or could hold sand if you prefer. It is simple to put together and lightweight if you need to move it around. During the winter months, you can take the legs off for easy, compact storage. There are heaps of accessories included, and of course you can add in your own buckets and pots if you want to. The ball launcher has been a real hit with all 4 of my children, and they have had hours of fun trying to shoot the balls into the central tower. Eliza loves spinning the wheel and trying to pick up the balls that way.
The Little Tikes Spinning Seas water table has become our most loved garden toy, and I know it will see a lot of play this summer, and for many years to come.