It feels like summer is finally here – and summer means lots of outdoor time, picnics and BBQ's! At the weekend, we invited some family friends of ours over for a day in the sunshine, filled with garden games, food and fun. Eliza spent the day wandering around barefoot on the grass, swiping food when people weren't looking and sitting in the flowerbeds.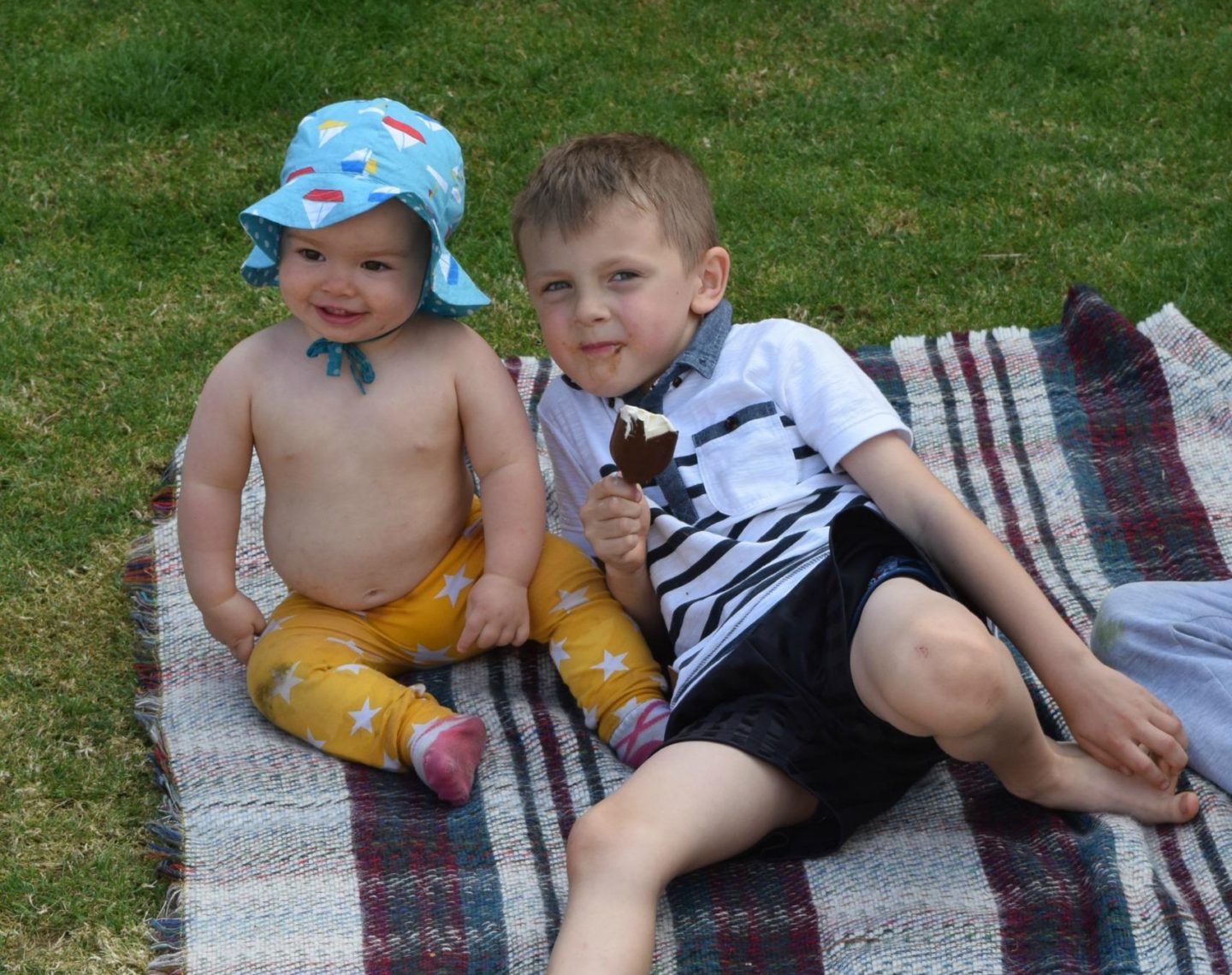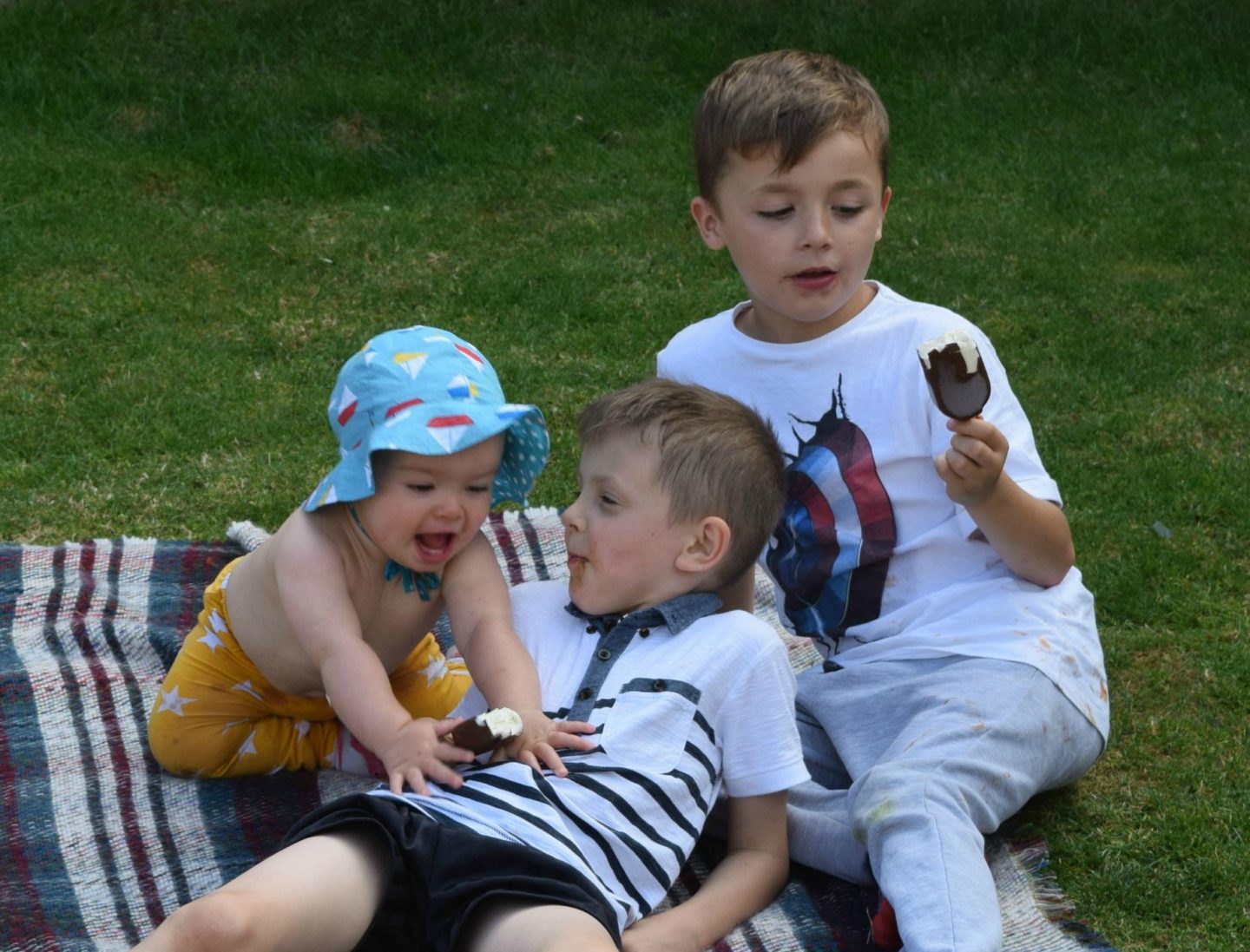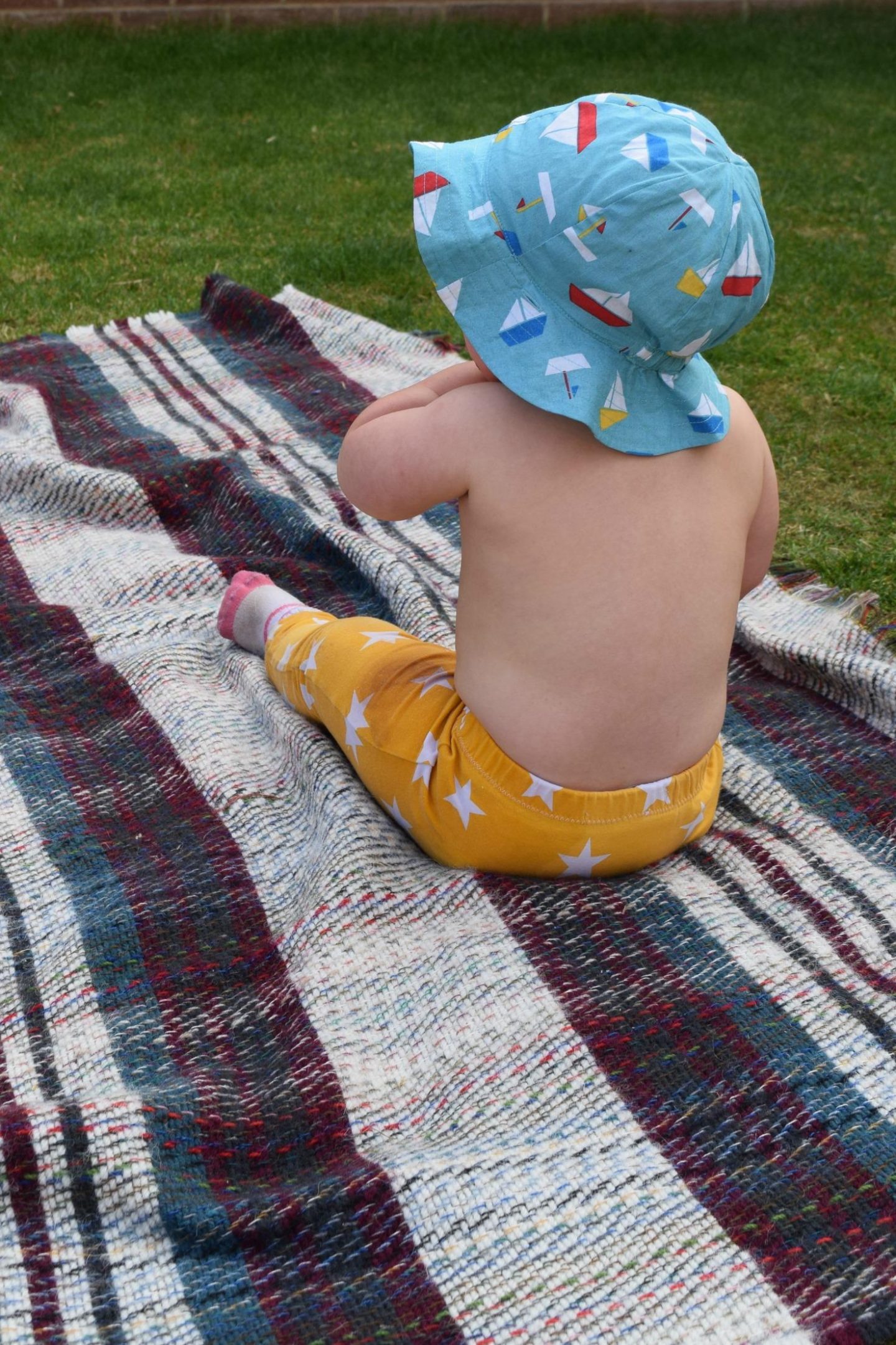 She has grown so much lately, and seems much more like a toddler than a baby, especially now she is on her feet. I don't know where the time has gone. Life with 4 children is always busy so it's good to know that HiPP Organic has a wide range of organic-tray meals for little ones aged 12 months+. It means that even on the busy days, Eliza gets a good meal, and on BBQ days where we are filling our bellies with burgers and sausages and other things that aren't great for her, we can take a HiPP Organic tray meal out into the garden for her to enjoy. Yesterday she enjoyed the Magic Number Pasta in a creamy Pumpkin Sauce, designed to help your little one learn new skills and have some fun at the same time!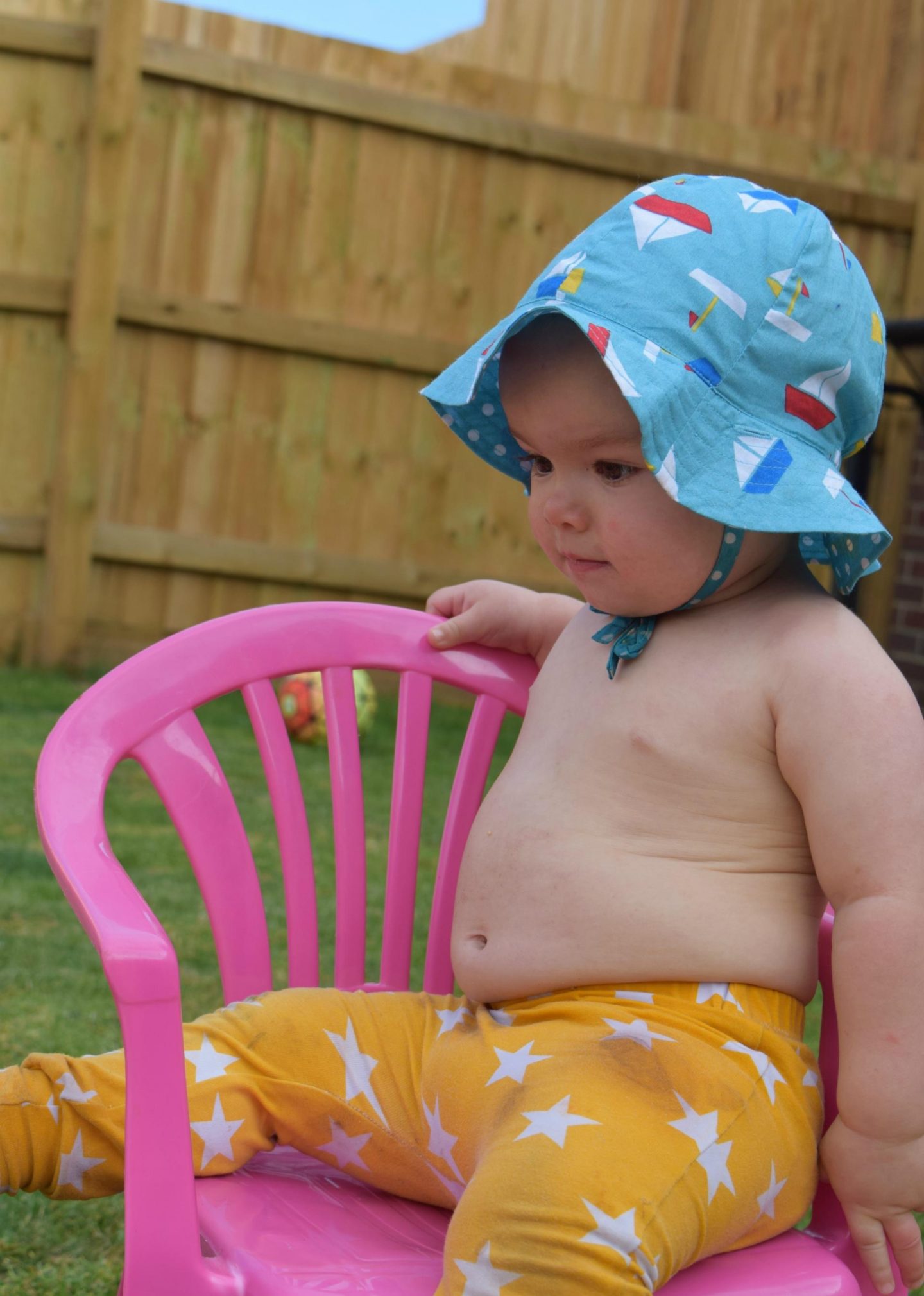 Eliza has become a real climber of late – if there is something around that she can climb, she will have a good go at it! Stairs, chairs, sofas and toy boxes, she will climb them all. I need eyes in the back of my head at the moment! I have noticed that all this extra activity has made her hungrier than usual, and she likes to graze at the moment, snacking on grapes, blueberries, cherry tomatoes and breadsticks.
Eating outside is definitely a real hit with all the children, and I have to admit that I like it too. It's so relaxing, especially in the warmer weather, and it means less mess too!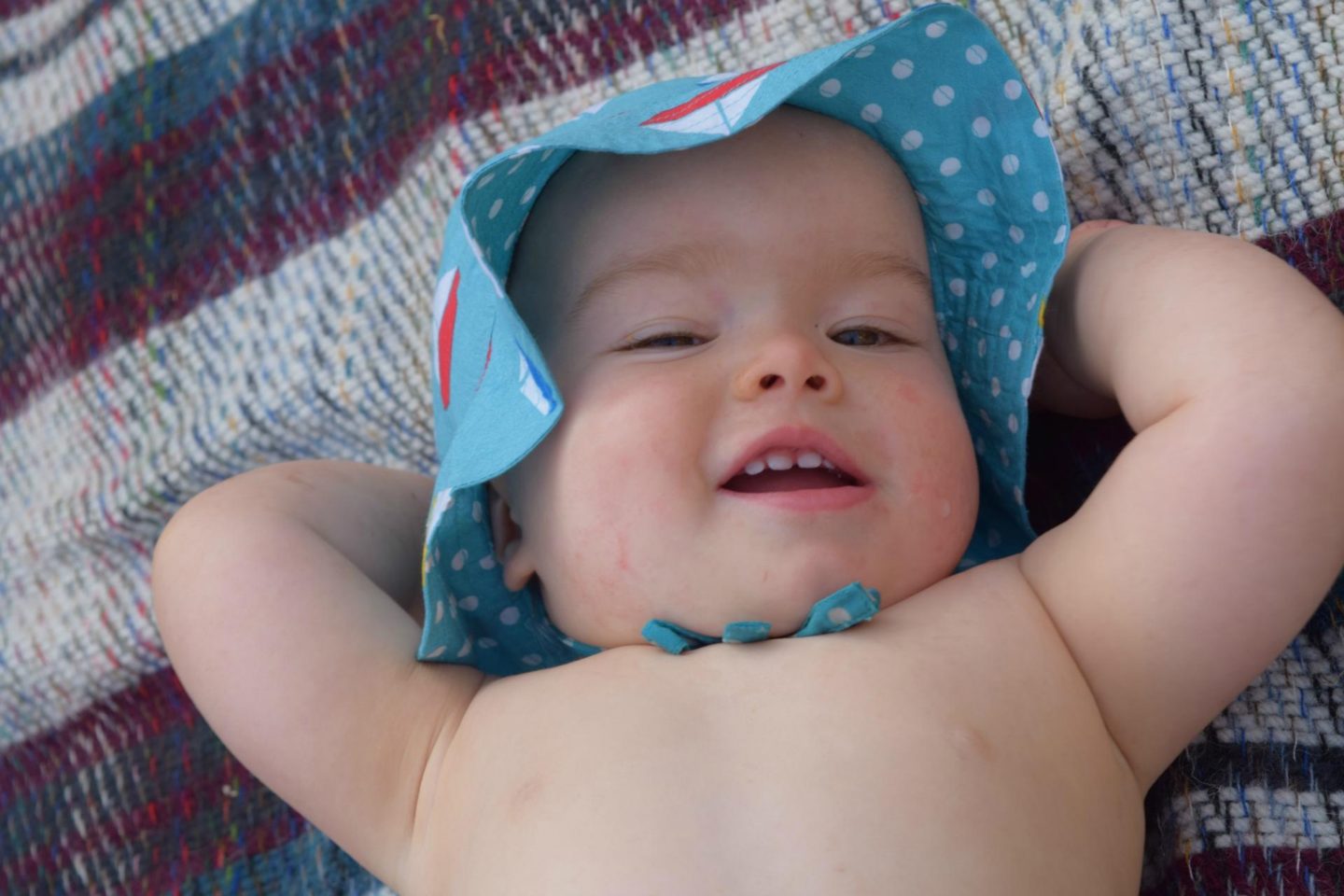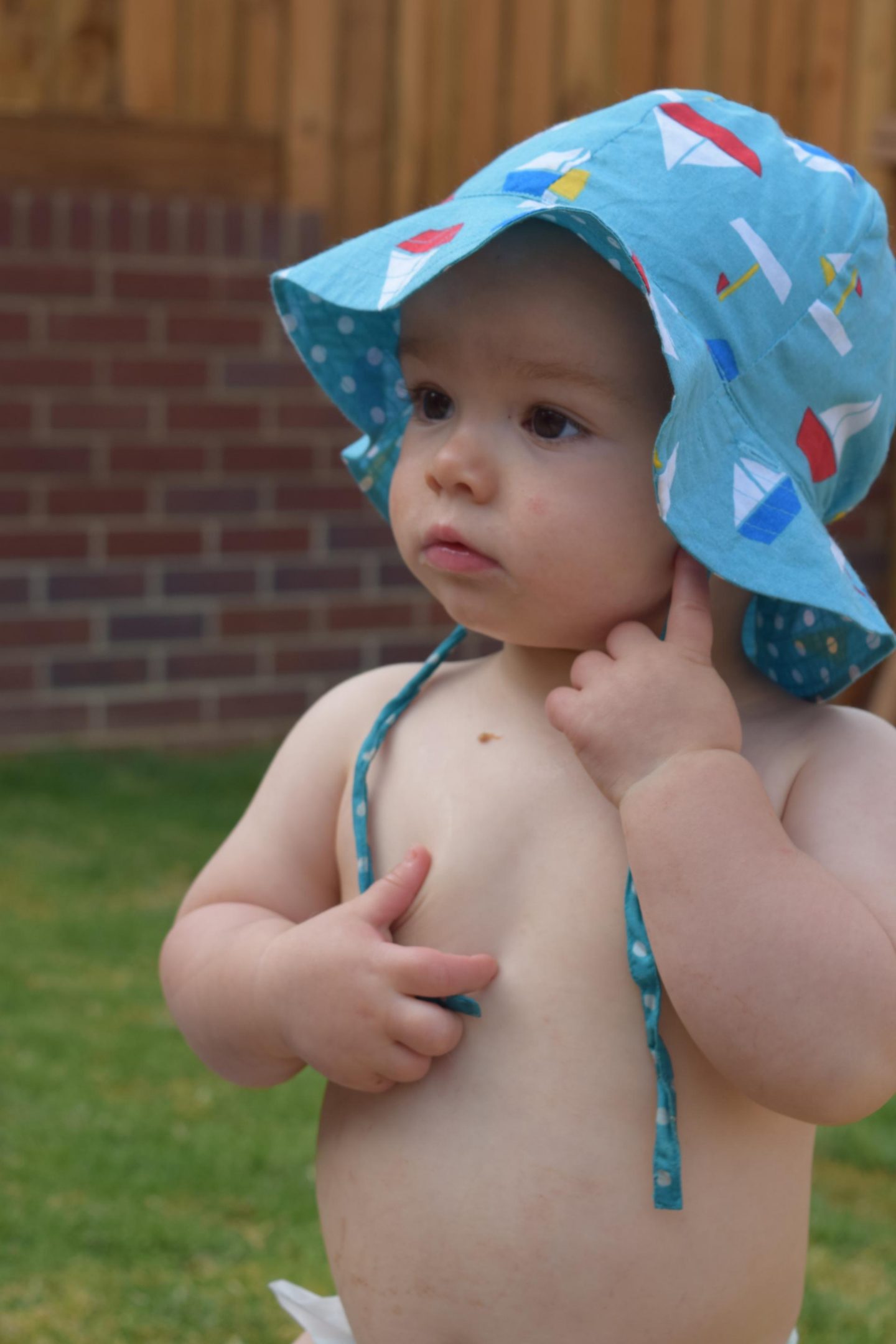 This month, I have teamed up again with HiPP Organic to bring you the chance to win a picnic bundle, including a picnic rug, cool bag and a selection of HiPP Organic products. To be in with a chance to win, simply share your #summermoment with me on Facebook or Twitter, tagging myself and HiPP. Let me know you have entered below, and a winner will be selected on 14th August.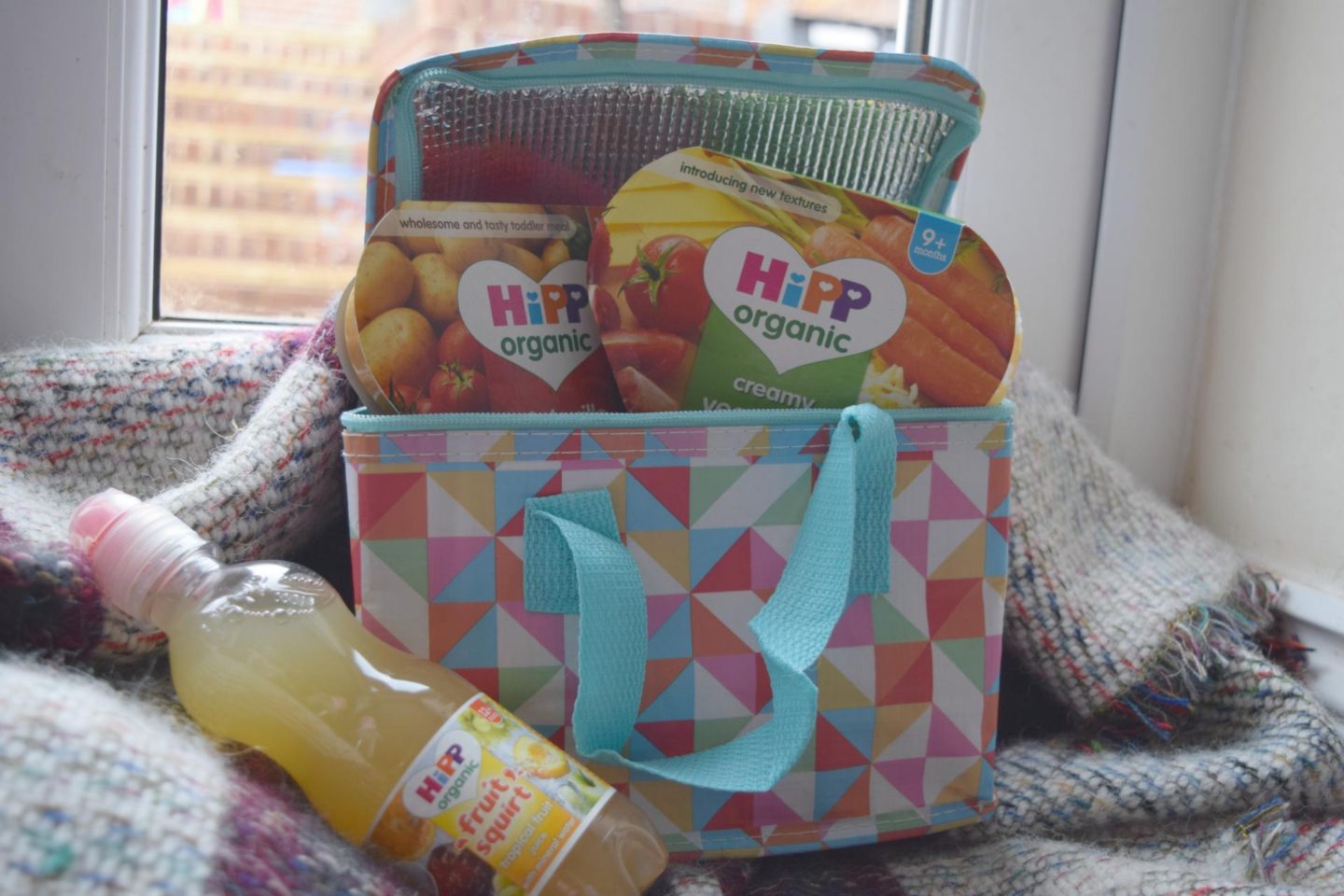 Terms and conditions. Open to UK residents, giveaway ends on 14/8/16. Open to UK residents, winner will be randomly selected from all correctly completed entries and contacted by email. Winner should claim their prize within 10 days or it may be redrawn. Prize supplied directly from HiPP Organic. Competitions at ThePrizeFinder