I know, I know – it seems like the summer holidays have only just started, and that 'Back to School' is ages away. But the reality is, that for most of us, the autumn term will start in 4 short weeks, and it pays to be prepared!
A couple of weeks ago, we were offered the chance to take a look at the Debenhams Back to School range. They have everything you need for the new term, from school uniform, coats and scuff resistant shoes to lunchboxes, school bags and stationery.
Gemma has been in need of a new school coat for a while – something lightweight she can fold up and pop in her bag easily, for the sometimes unpredictable autumn weather. We chose the Regatta printed waterproof pack it jacket.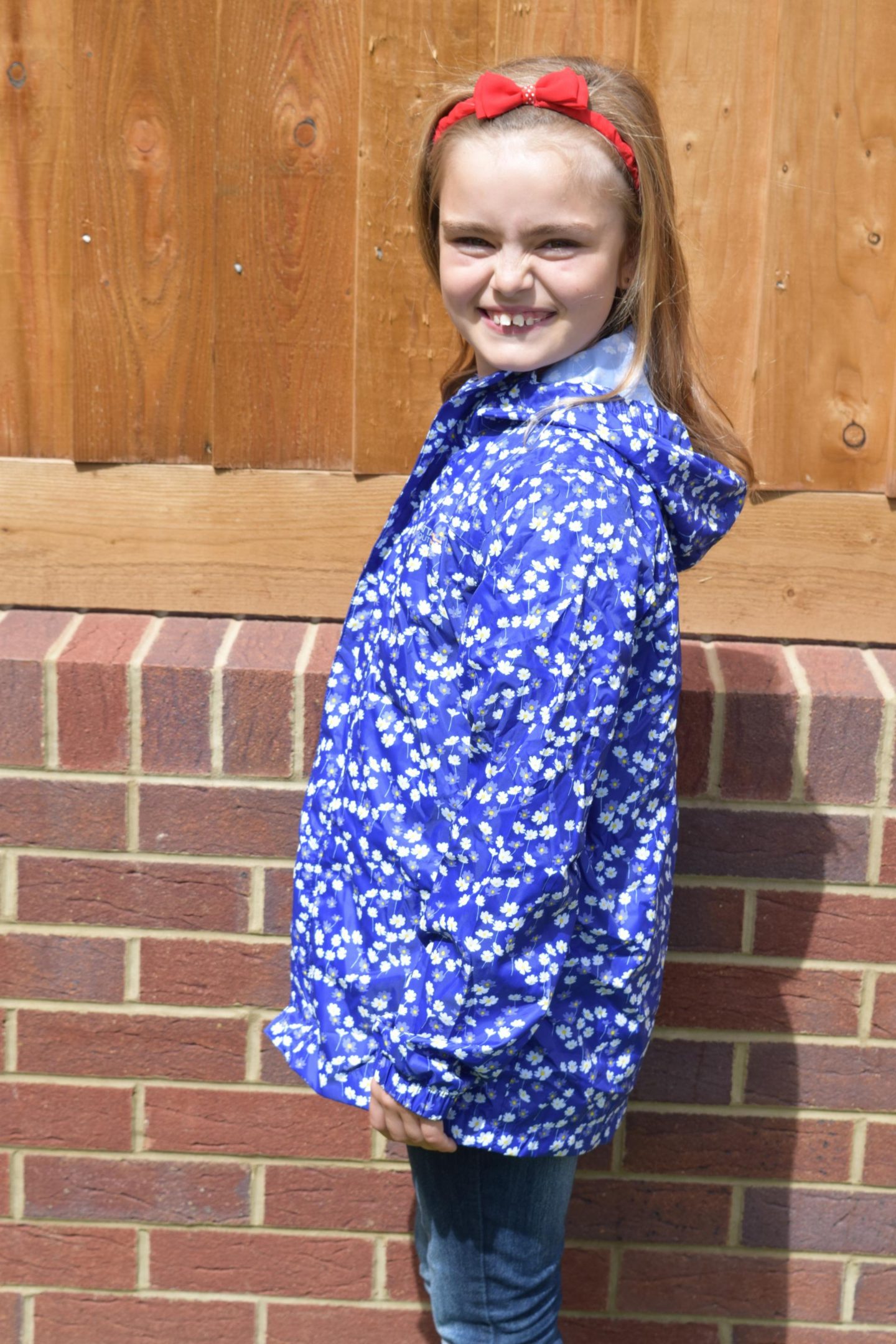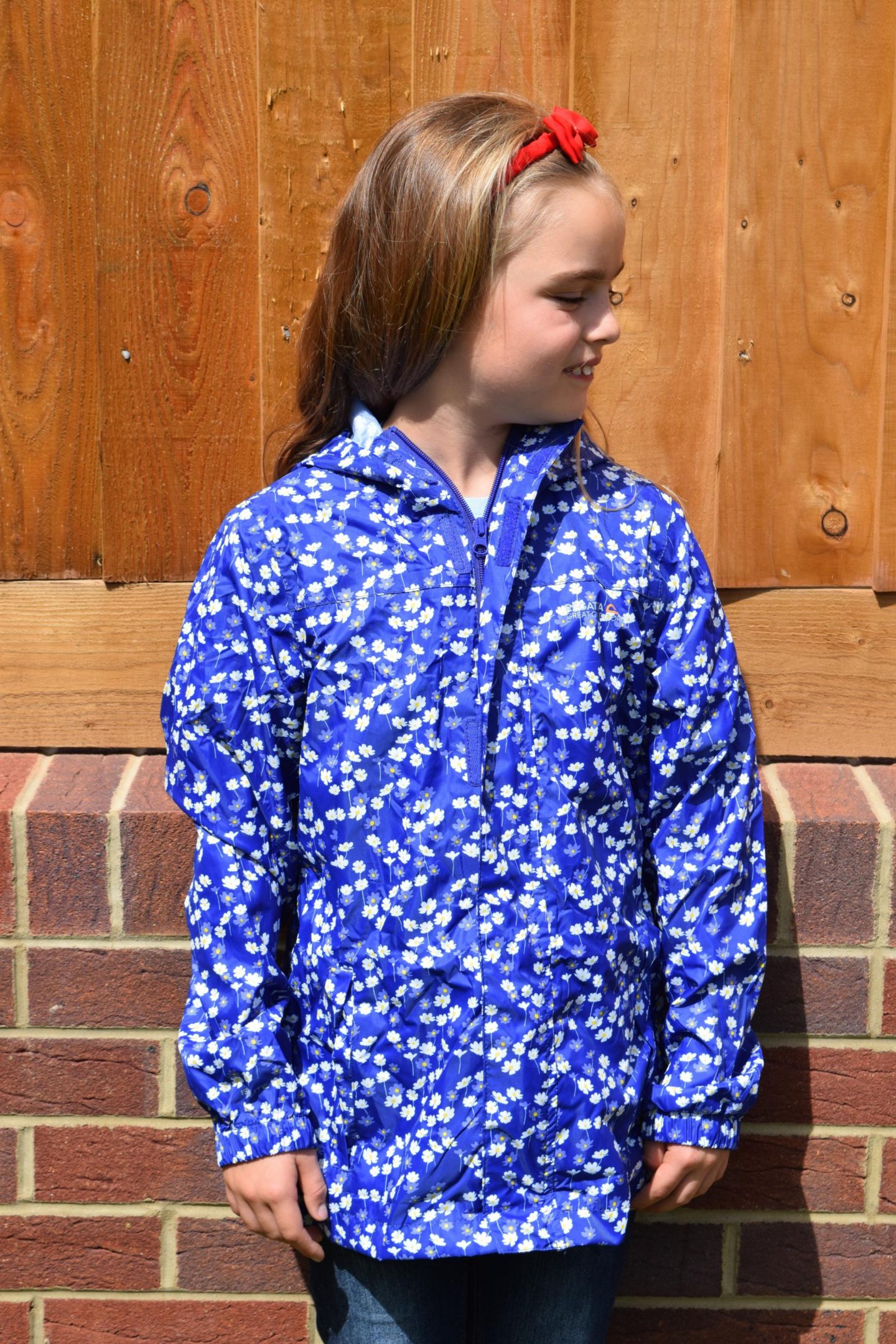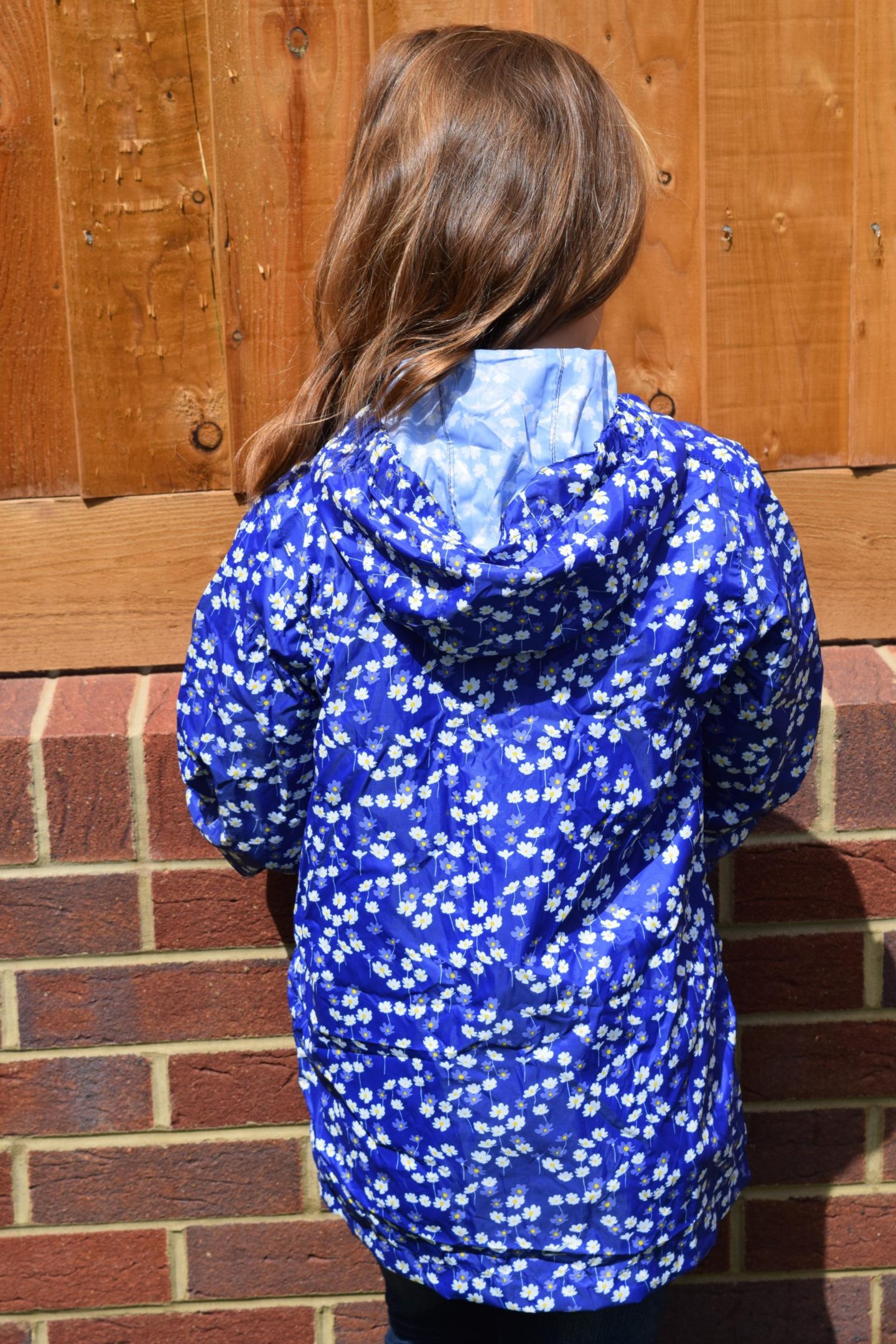 The design is lovely, really unique, and something she could recognise easily in the cloakroom. It folds up really small and is perfect for popping into her school bag for those days when you can't decide if it will be sunny or rainy. It has a zip and velcro fastening for extra security, and the waterproof and wind resistant Isolite fabric with taped seams and elasticated cuffs will keep her warm and dry no matter what the weather. It's breathable too, so I know she won't get too warm, and it has a hood for extra protection from the elements.
I ordered a size 11-12 for Gemma, as I prefer a bit of growing room. Gemma will be 11 in January, and the coat fits pretty well now – in hindsight I probably would have sized up again as it isn't massively generous, but it will certainly fit her over this autumn and winter.
Gemma also chose a new school rucksack – the Mi-Pac Classic backpack.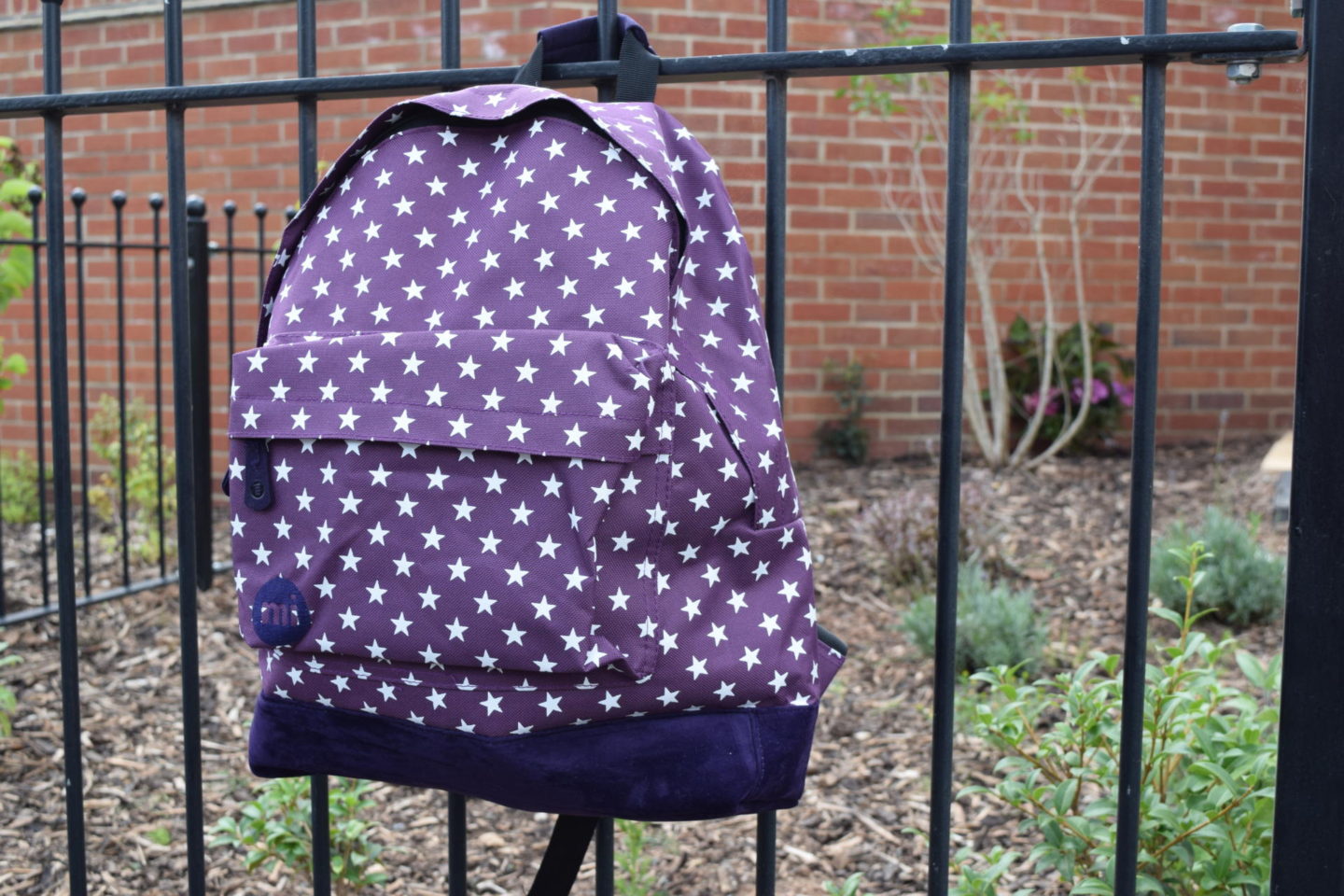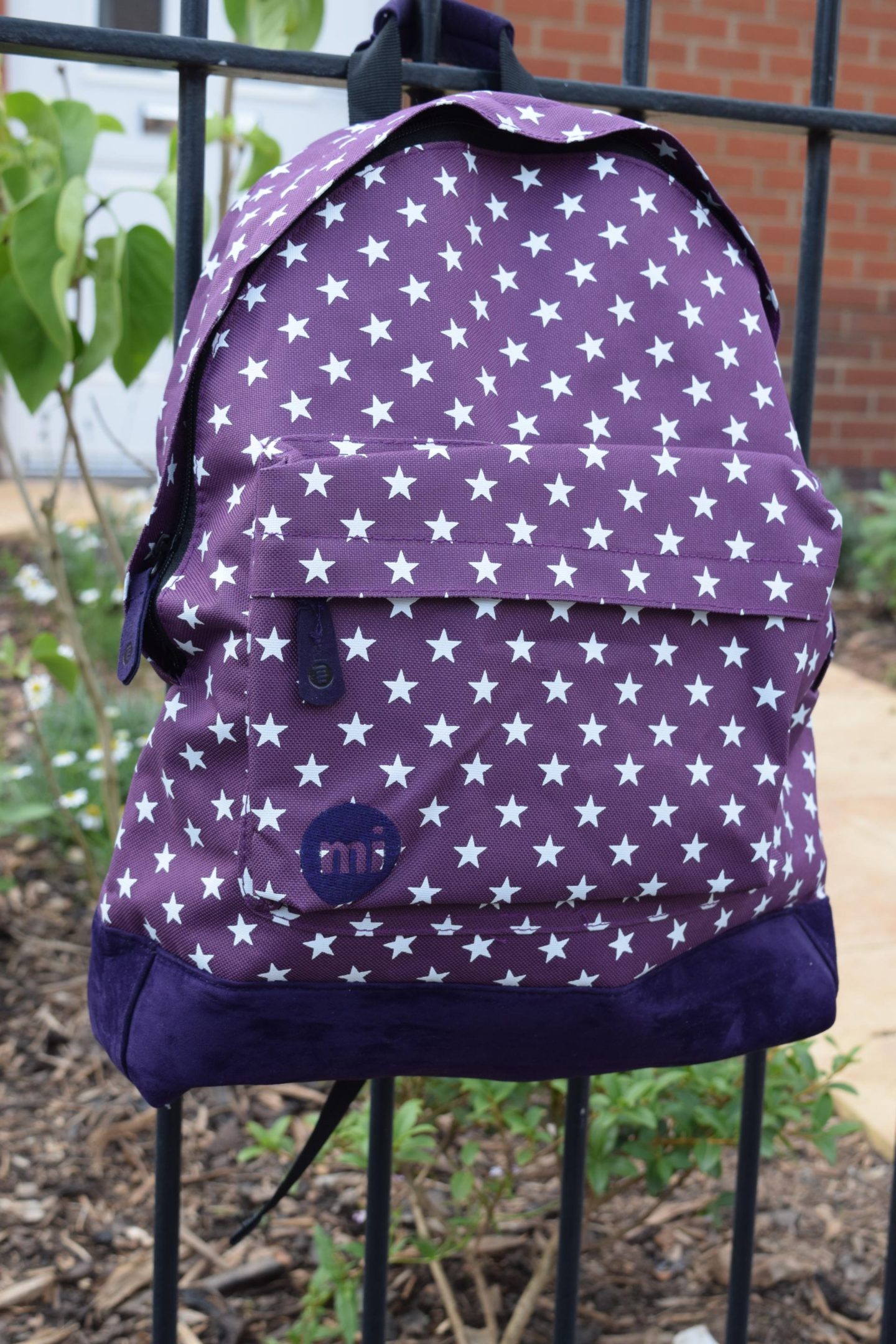 This is a really generous size, and ideal for holding a book bag, lunch box and PE kit. You can fit plenty in here, and there is a separate pocket on the front for smaller items. There is also has an interior laptop sleeve, which will be really useful as Gemma gets older, and the fully lined, water resistant fabric means it should stand up to anything.
I like that it has a hook at the top for hanging on a school peg, and the shoulder straps are easy to adjust and well padded. Gemma loves the print and the velvet style base. Overall, we are both really impressed with the size and quality of the Mi-Pac Classic, and I have actually been considering buying another for me to use at work.
Debenhams has a great range at really good prices – and there is the opportunity to save further too. Check out Codesium – a website that features codes and discounts for Debenhams, along with many other brands, so you can save even more money on your back to school essentials.