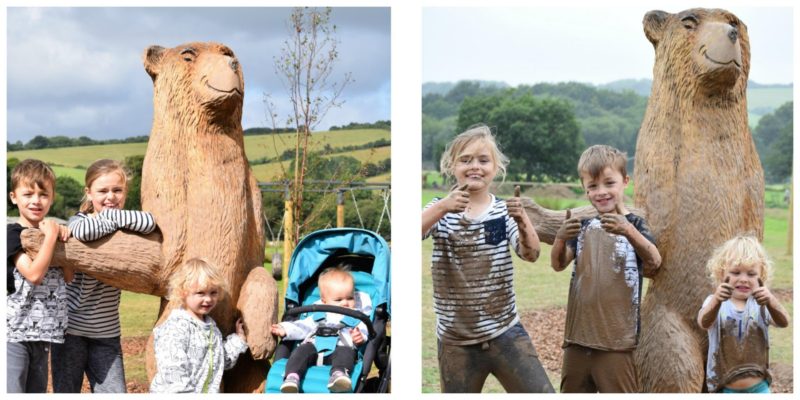 If you like being outside, and you like getting stuck in, then The Bear Trail in Cullompton is for you.
A brand new outdoor adventure, The Bear Trail has it all, from mud pits and swings to rickety bridges, climbing nets and tunnels. Let me take you on a tour…
Climbing nets. The first obstacle you come across are the climbing nets. This eases you in gently, and gets the heart pumping. There are more climbing nets further along the course too.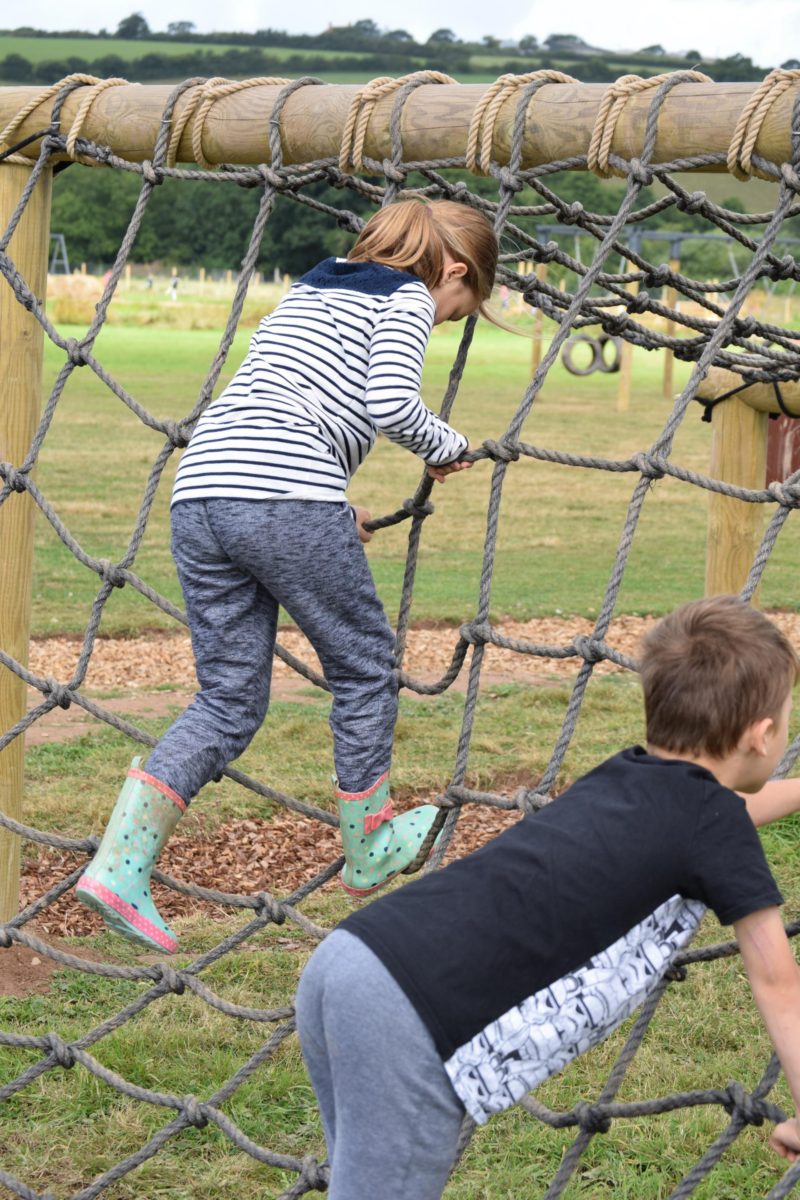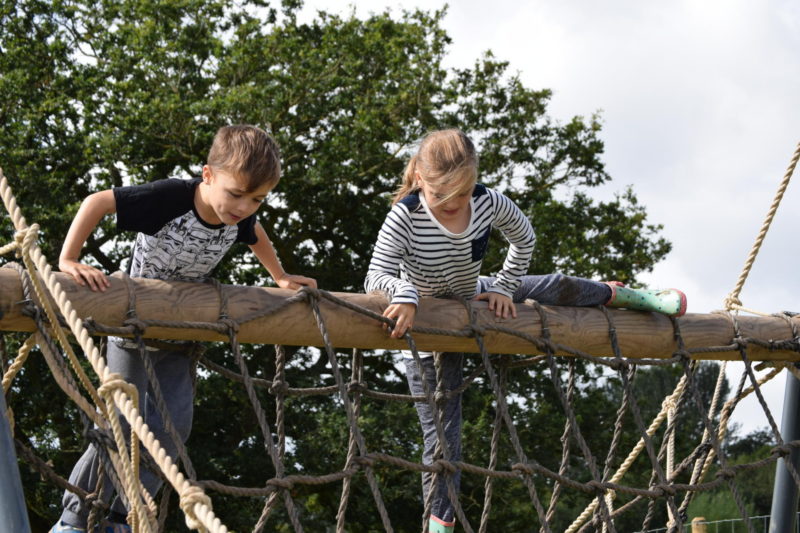 The mud pits. Arguably the most popular bit of The Bear Trail, the mud pits are 2 deep, wet and slippery mud pits with rope swings above. If you're lucky, you can swing across without getting more than your boots dirty – however, you are much more likely to end up getting a dunking.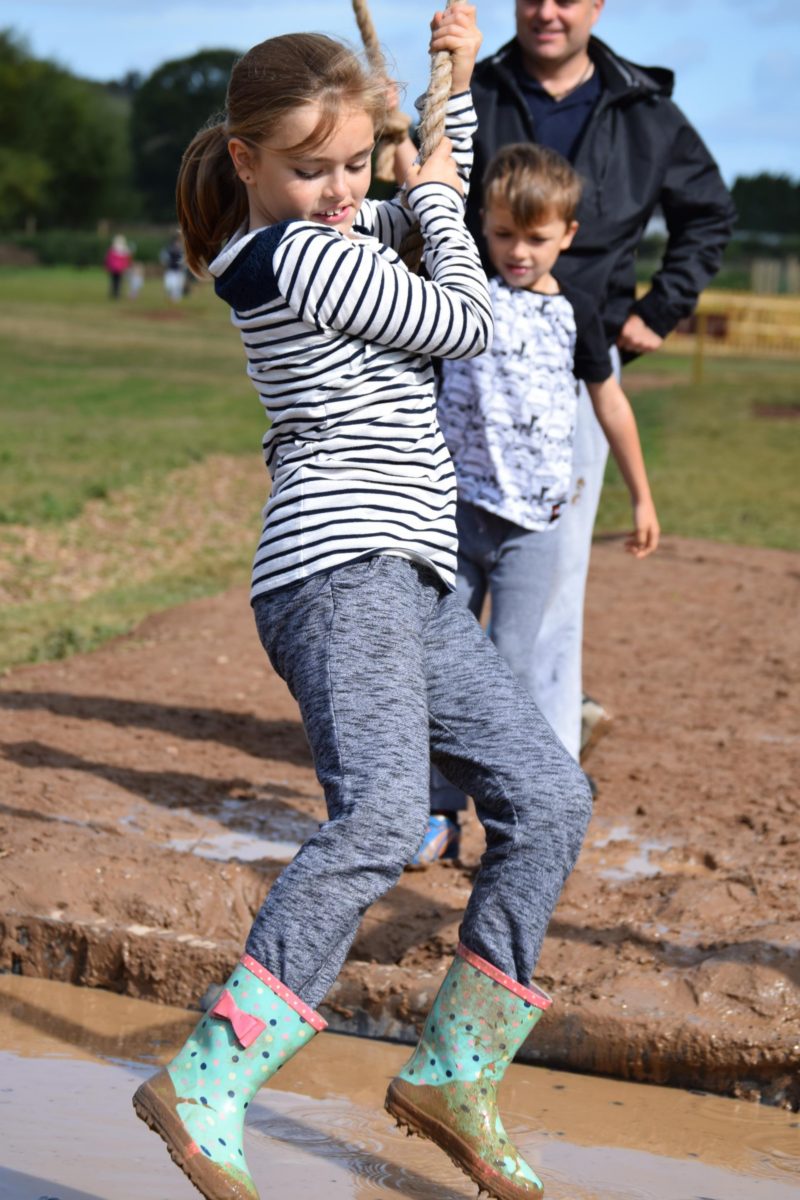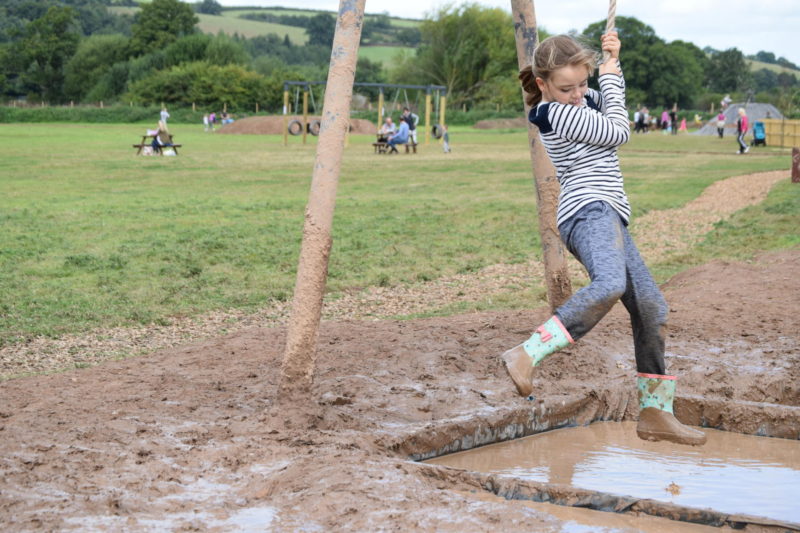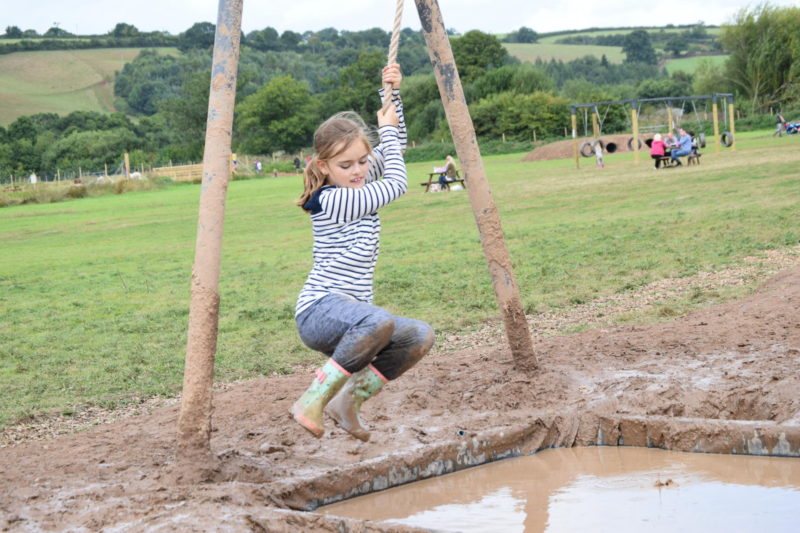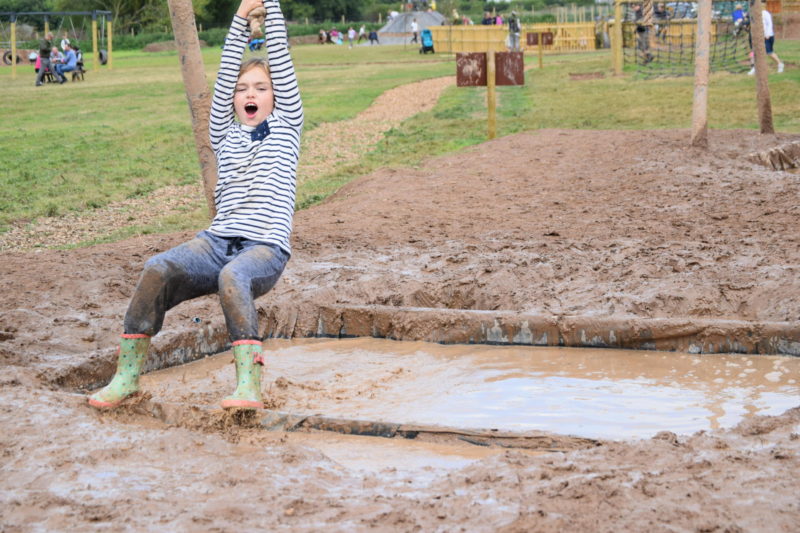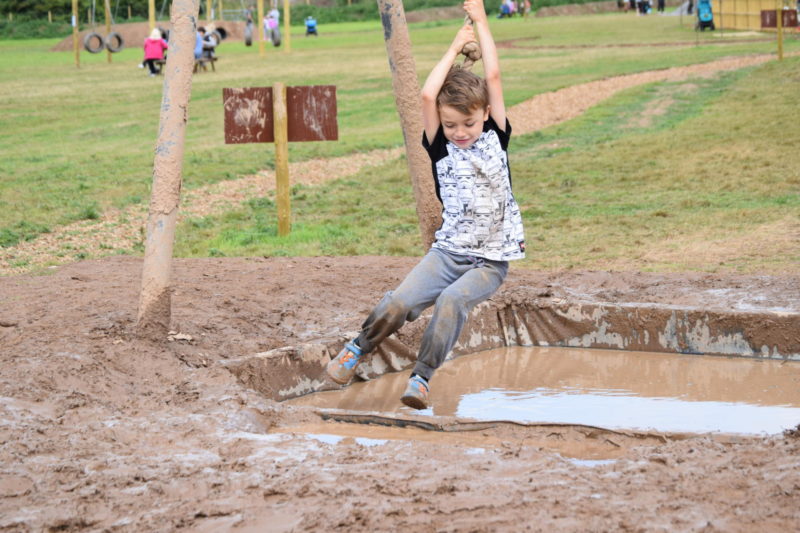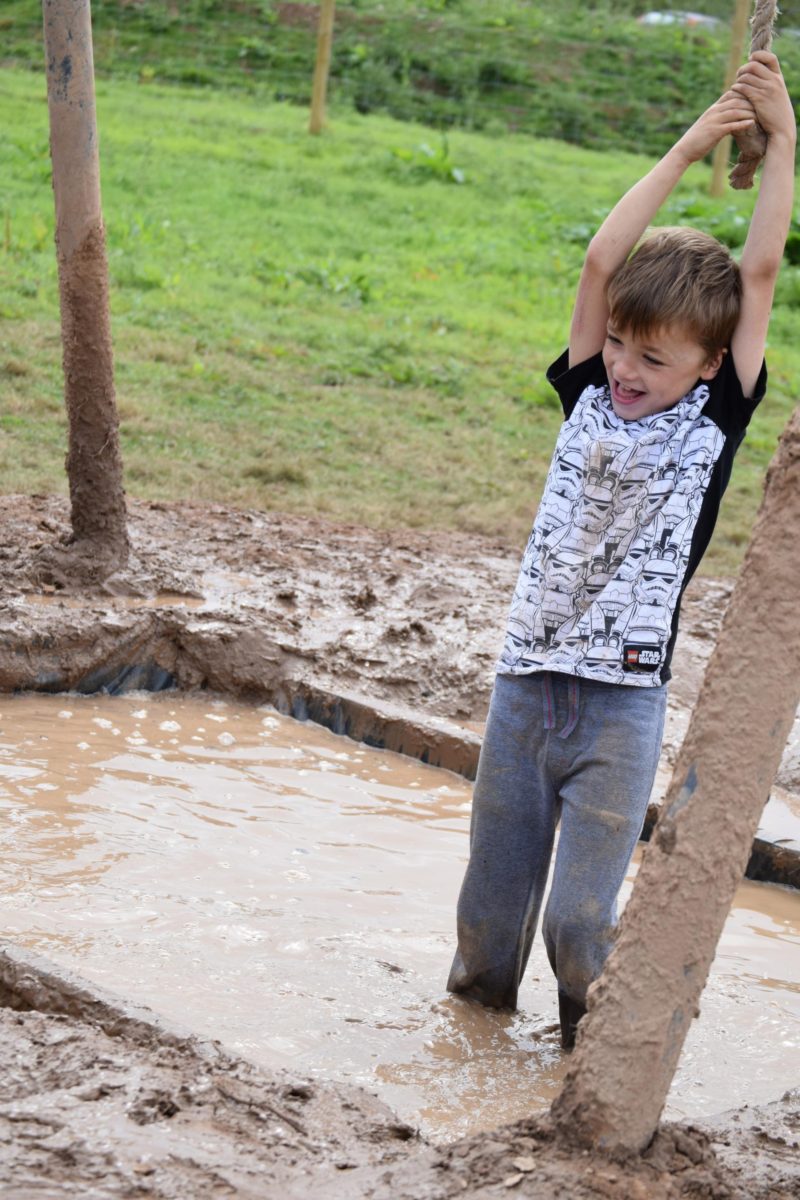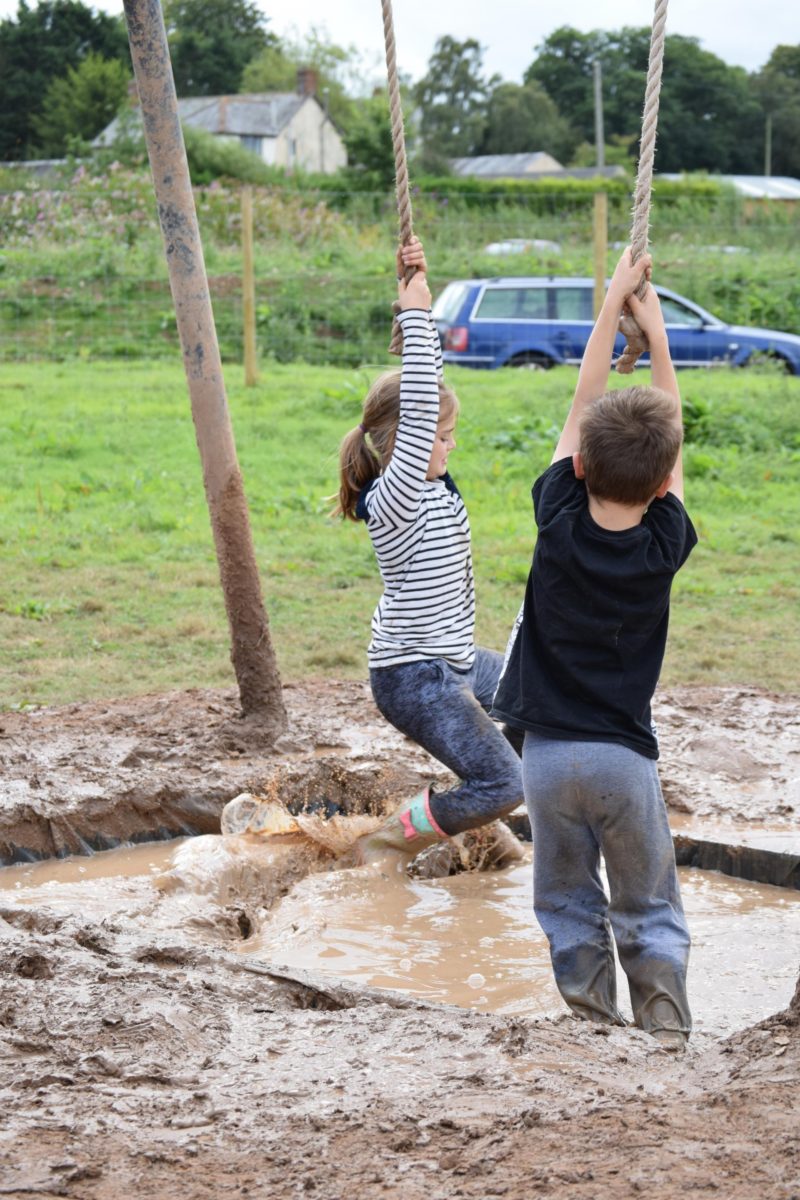 The stepping stones. Take a ride on the zip wires – there are 2 together so you can race your friends. Next up are the stepping stones – step carefully across the swamp! There is plenty of mud here and lots of opportunities for another dunking!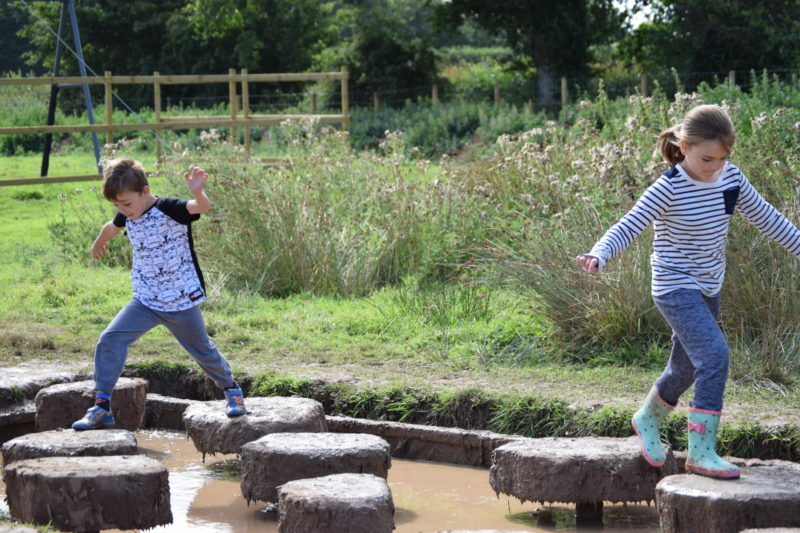 Bridges and balance beams. Across the centre of the course, there are several bridges and balance beams. The bridges range from a slightly wobbly plank to a single rope to balance one – you can play it safe, dare to try the rope bridge, or have a go at them all!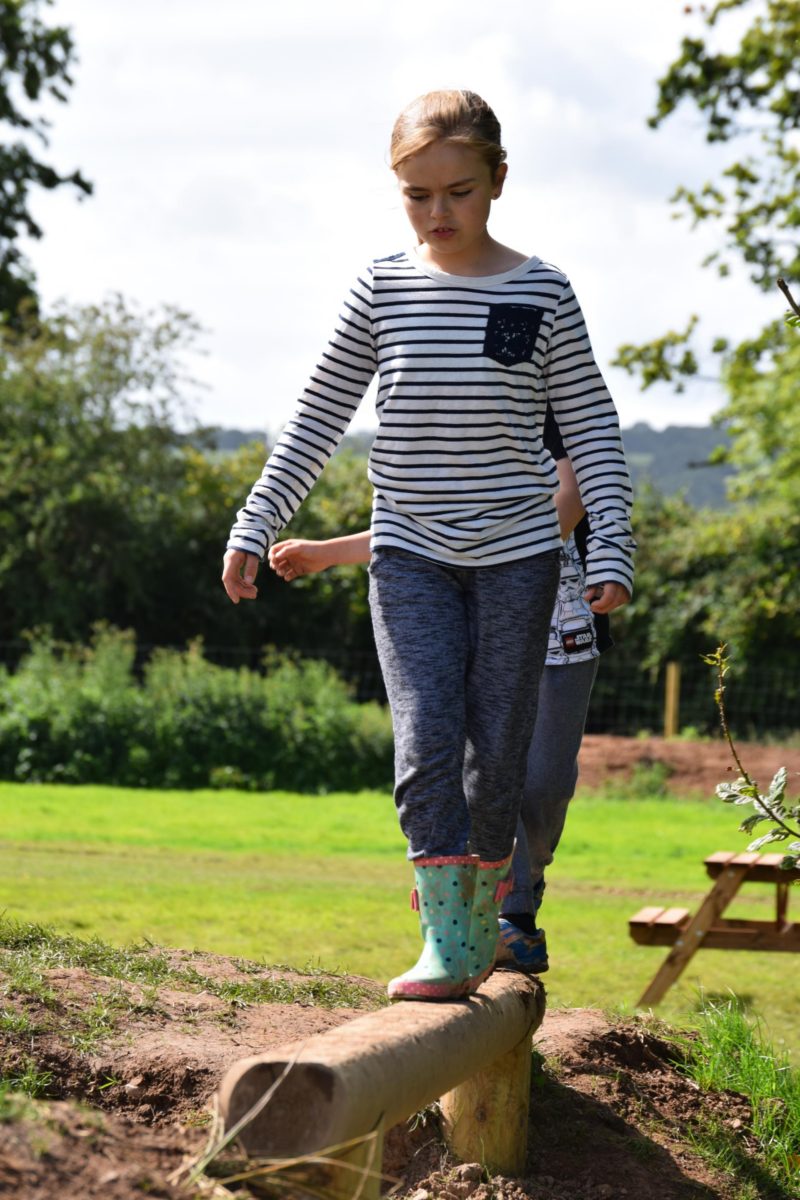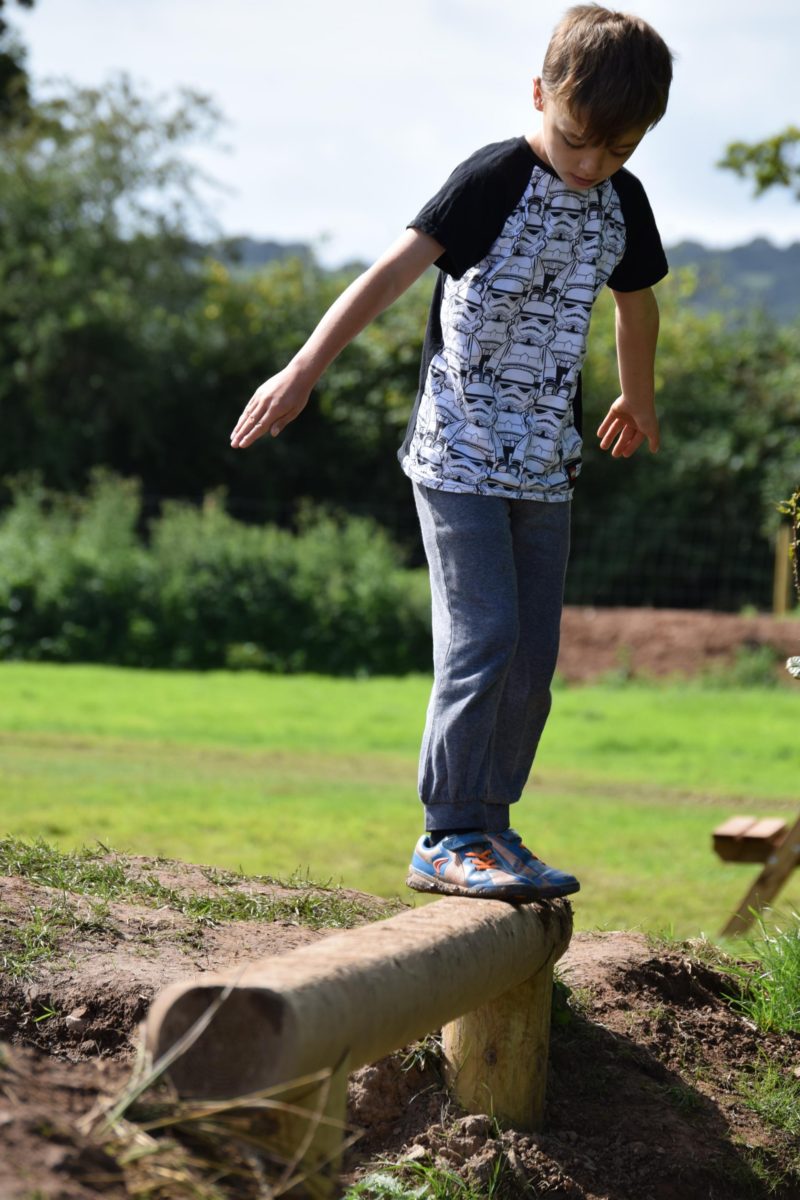 The belly crawl. Once you have navigated the bridges, there is the belly crawl – a net low to the ground which you need to crawl under.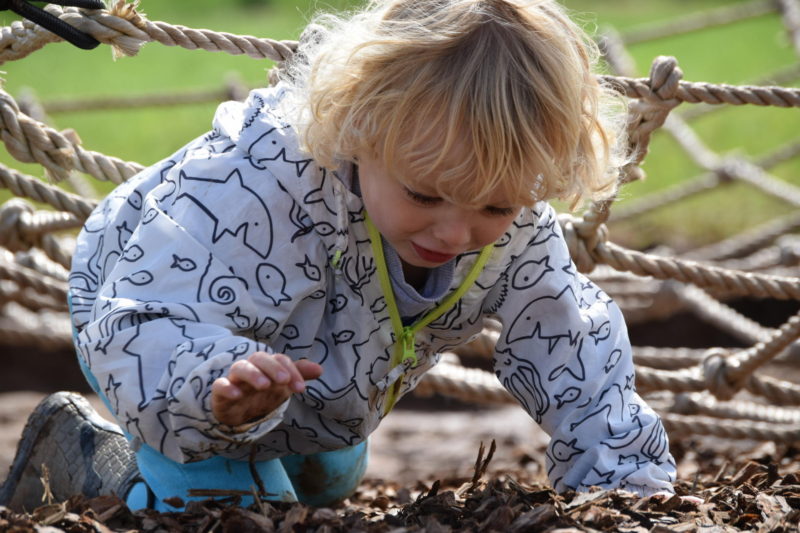 Hay bale race. The hay bale race was really popular with Gemma, Jacob and Max – there are 2 ropes to swing across large, round hay bales. If you fall, you land in the hay – and if you're already wet and muddy (you will be), you end up resembling some sort of swamp monster.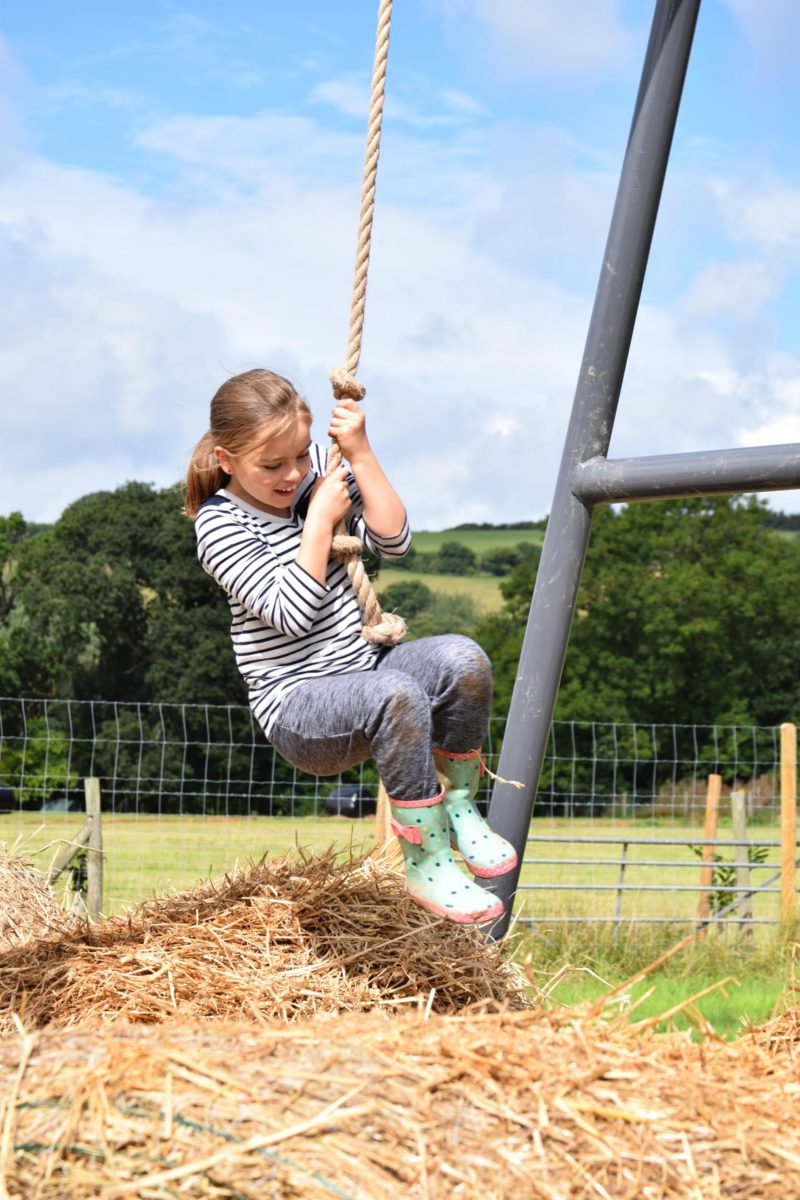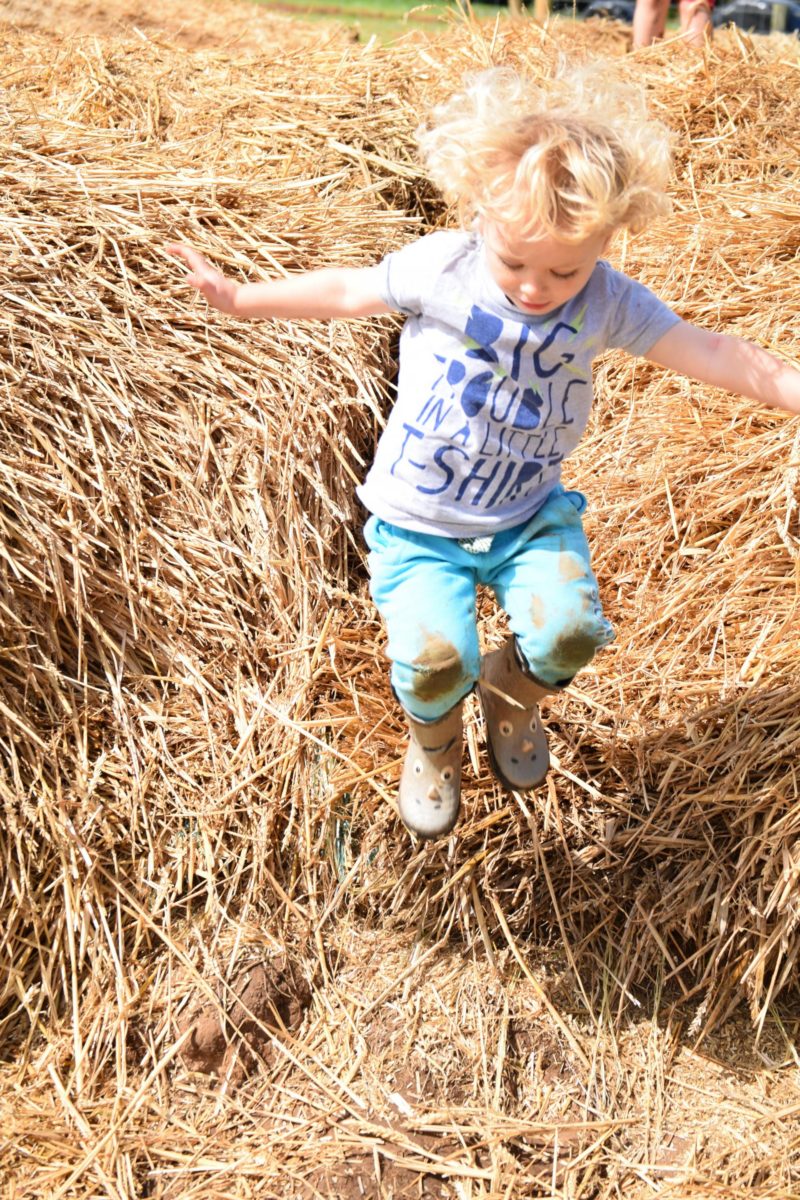 The hay bales are ideal for jumping off too – another added fun element. Once you've finished on the hay bales, there is a wooden bridge to cross, and a rather large puddle at the end….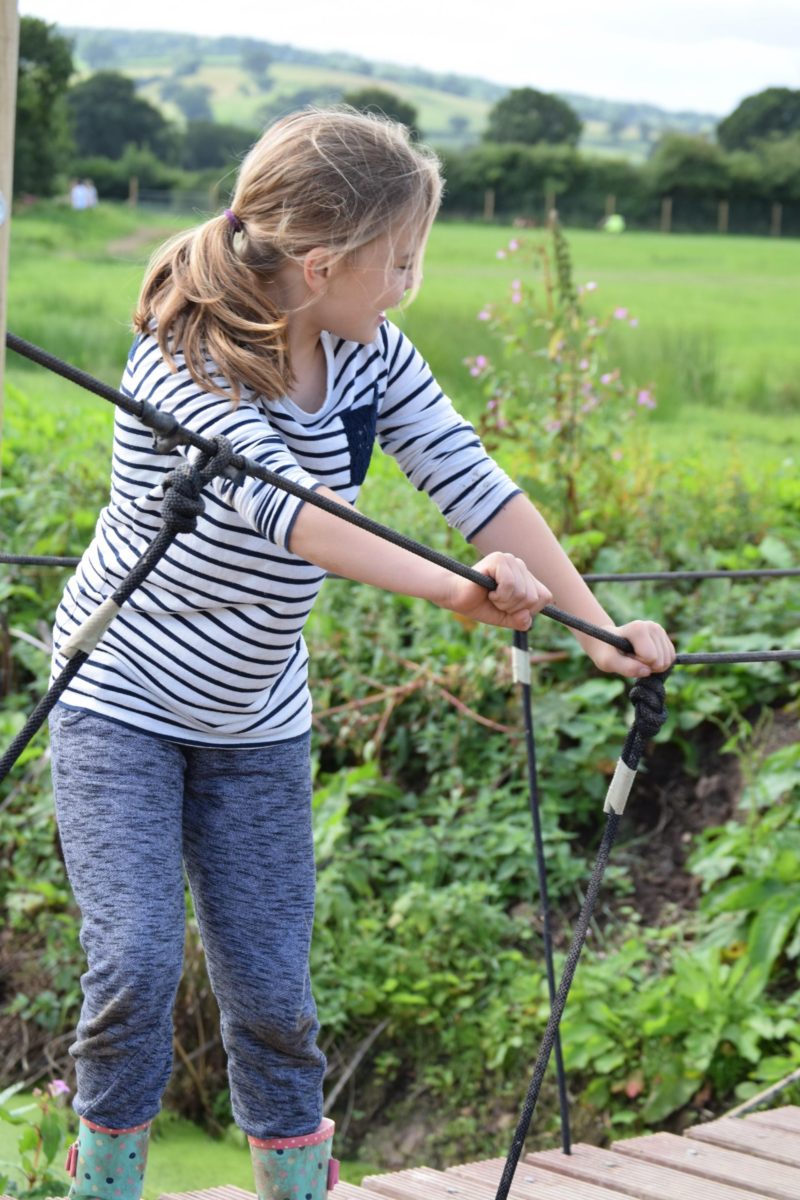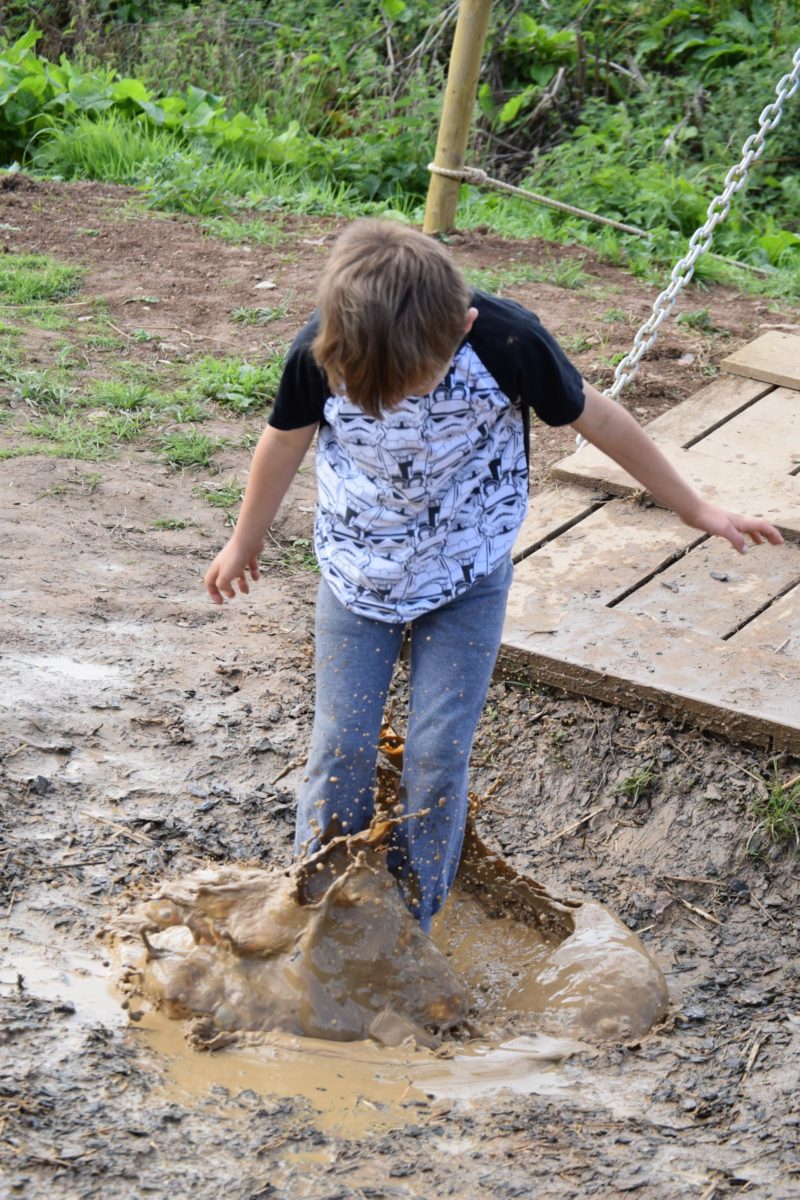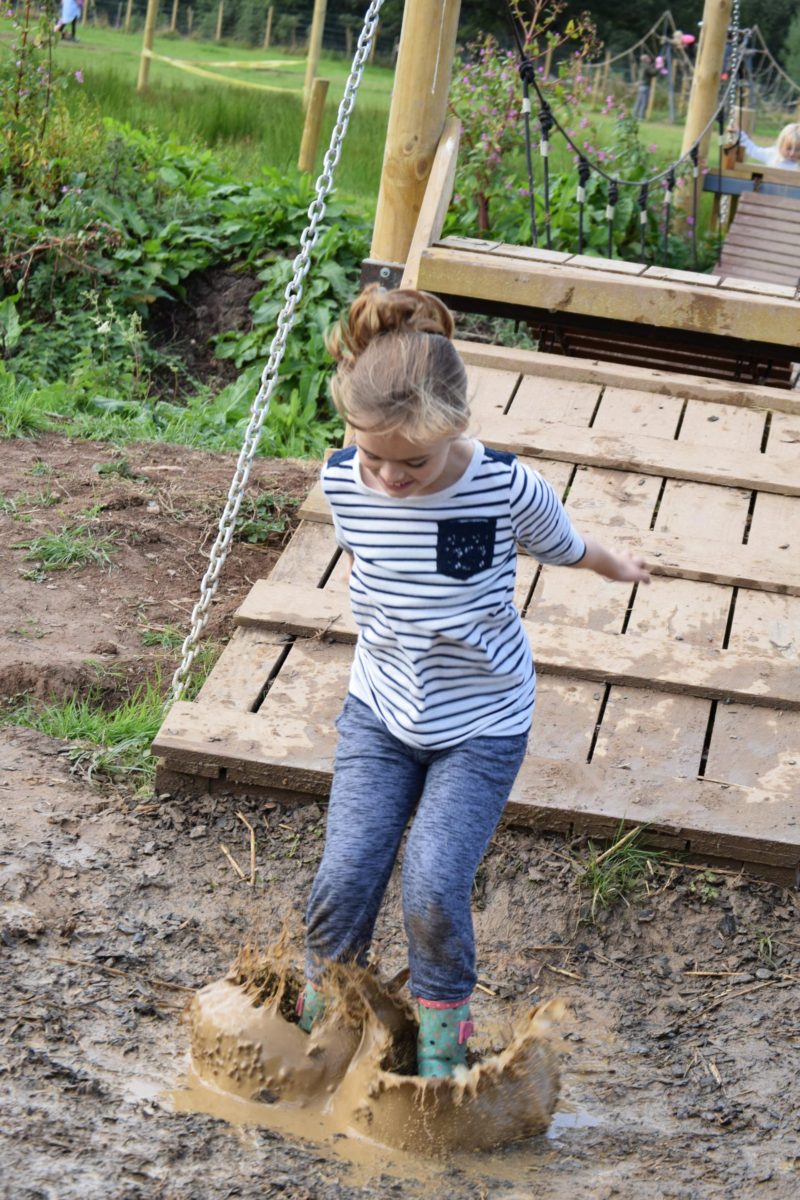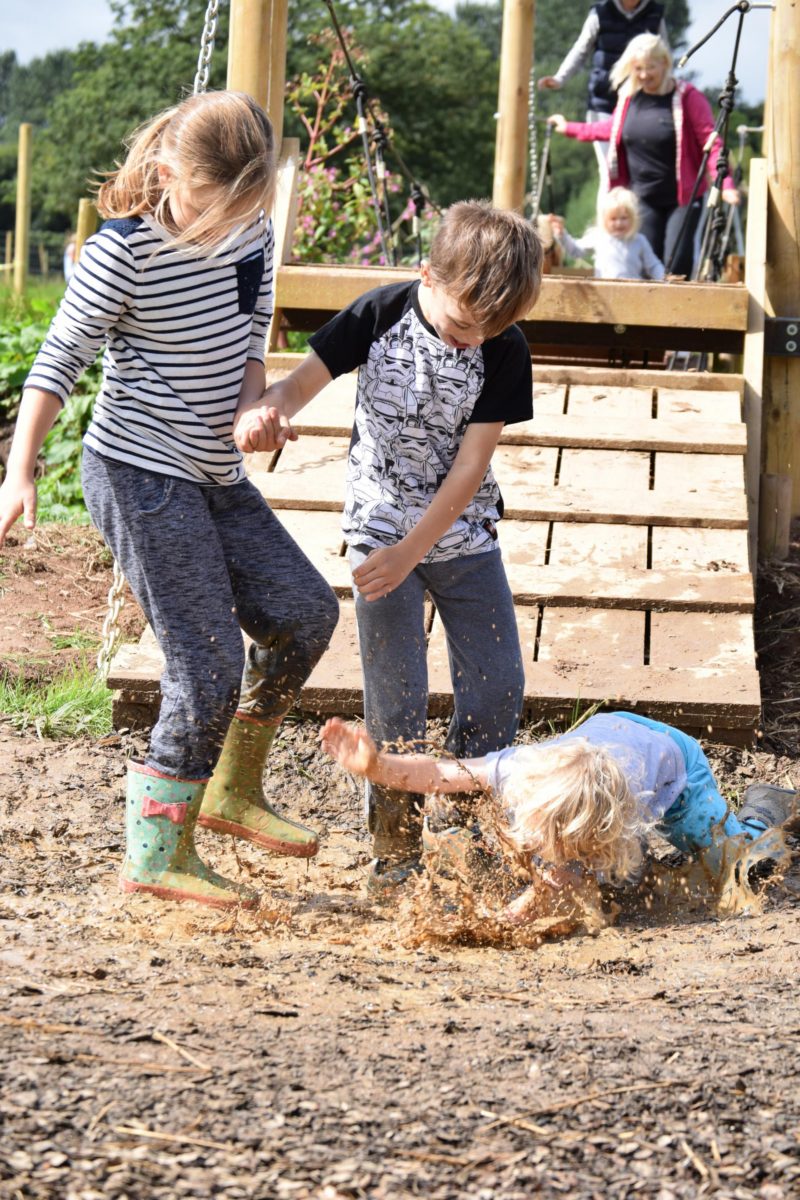 The tunnels. Every kid loves crawling through a tunnel, and these large ones mounted in a huge muddy hill just have to be explored! There are 2 side by side, so you can race again.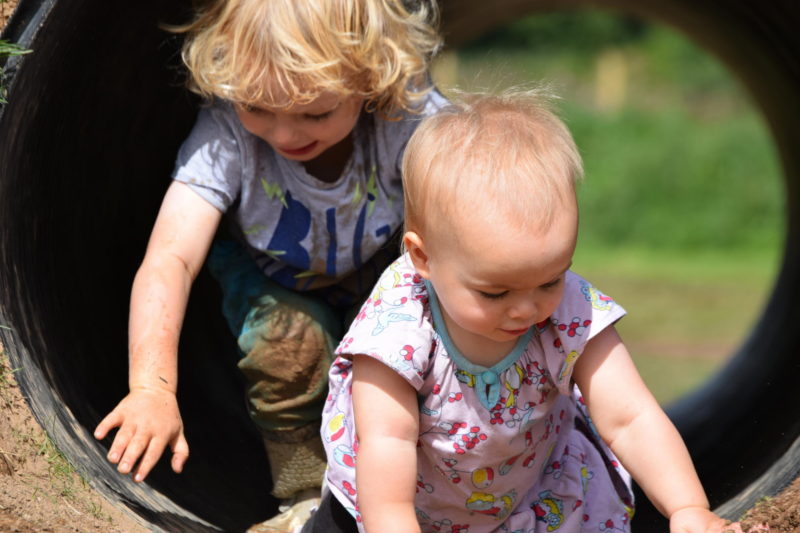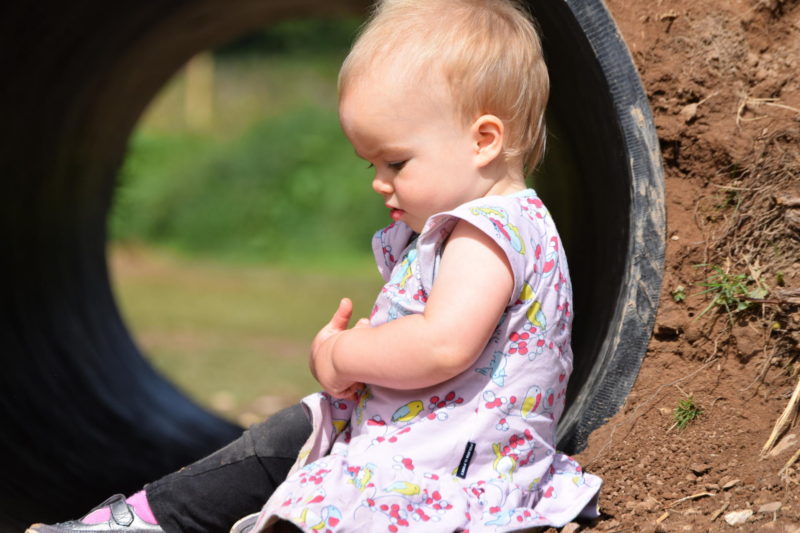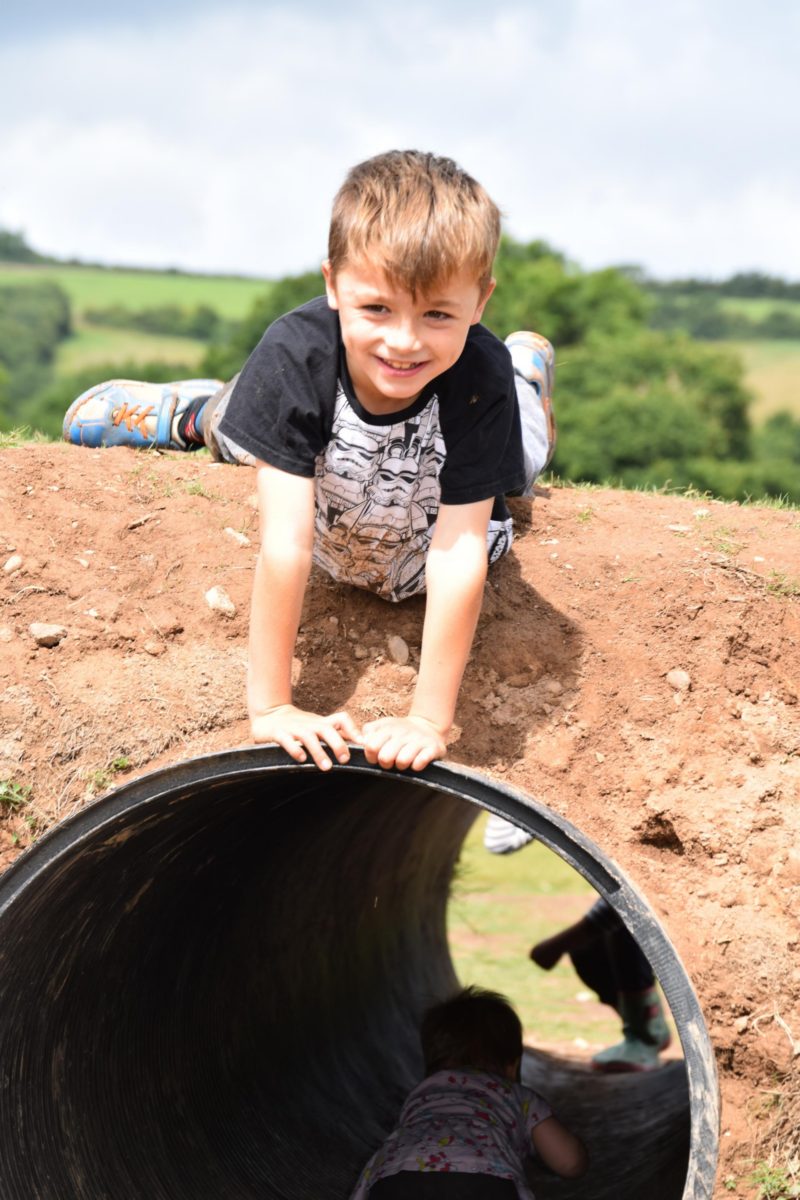 Bear Mountain. Can you climb Bear Mountain? There are ropes to help you to the top – you can also use these for abseiling back down again. Or, slide down – it's pretty fast!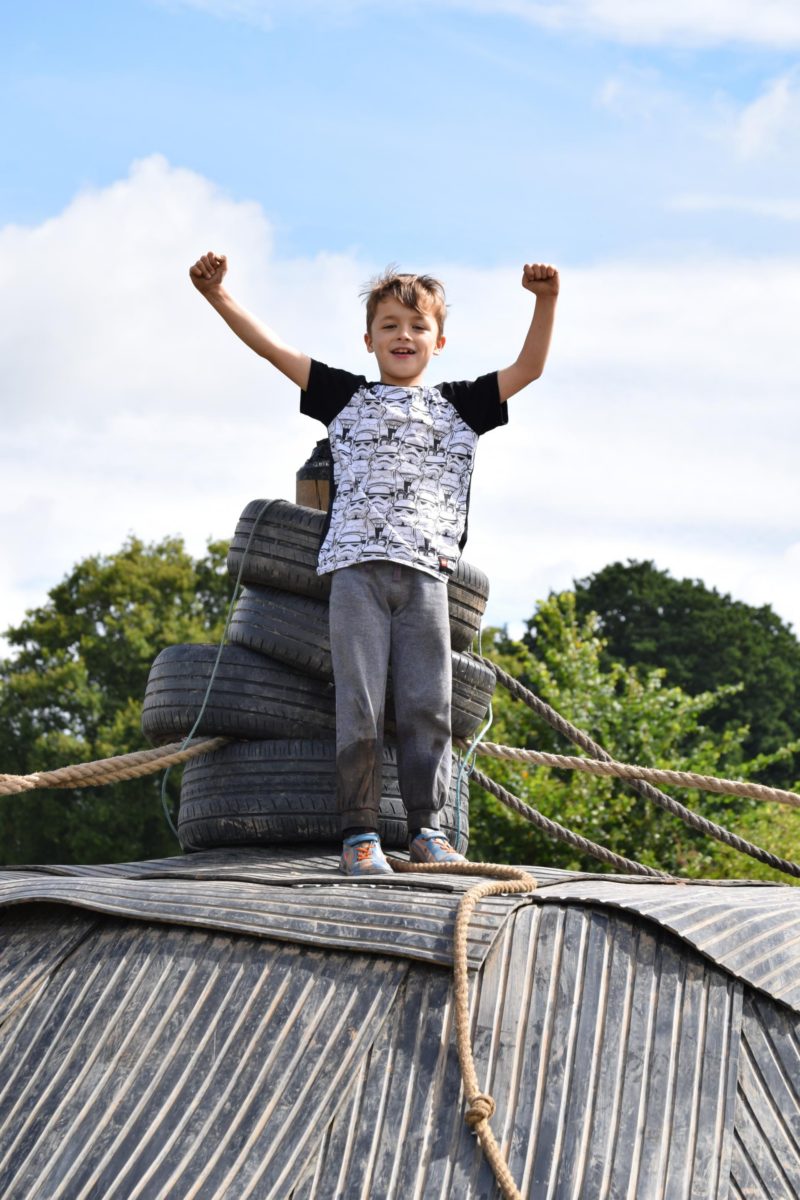 Six bay swing. At the end of the course, there are 6 tyre swings for sitting or standing on and seeing how high you can swing.
You can go round the course as many times as you like, or just pick your favourite bits and try those again. There is no limit to how many times you can go round, there are no rules here. Make your own rules.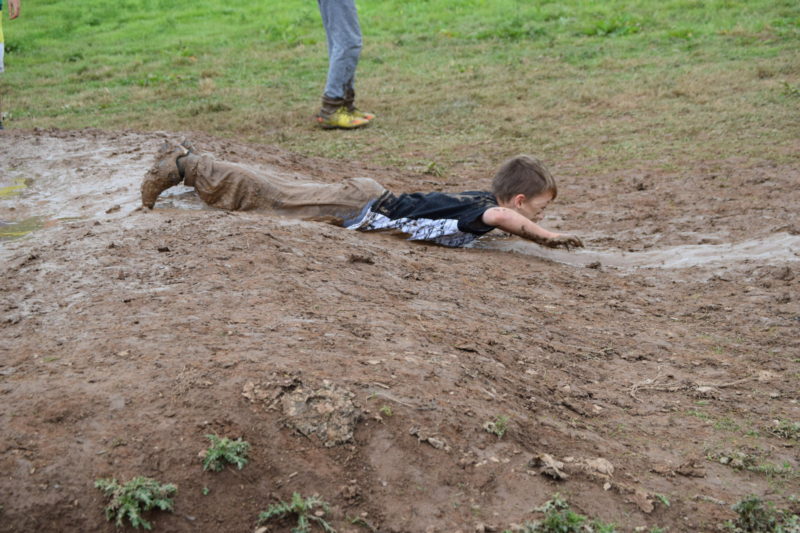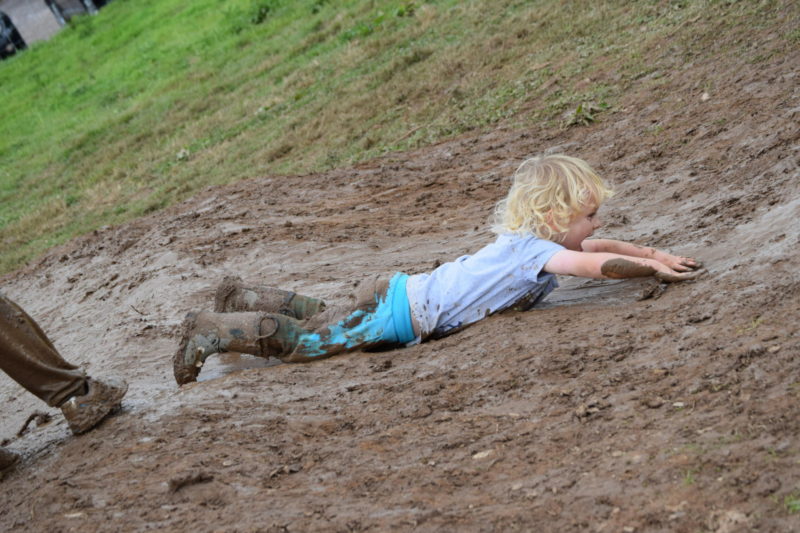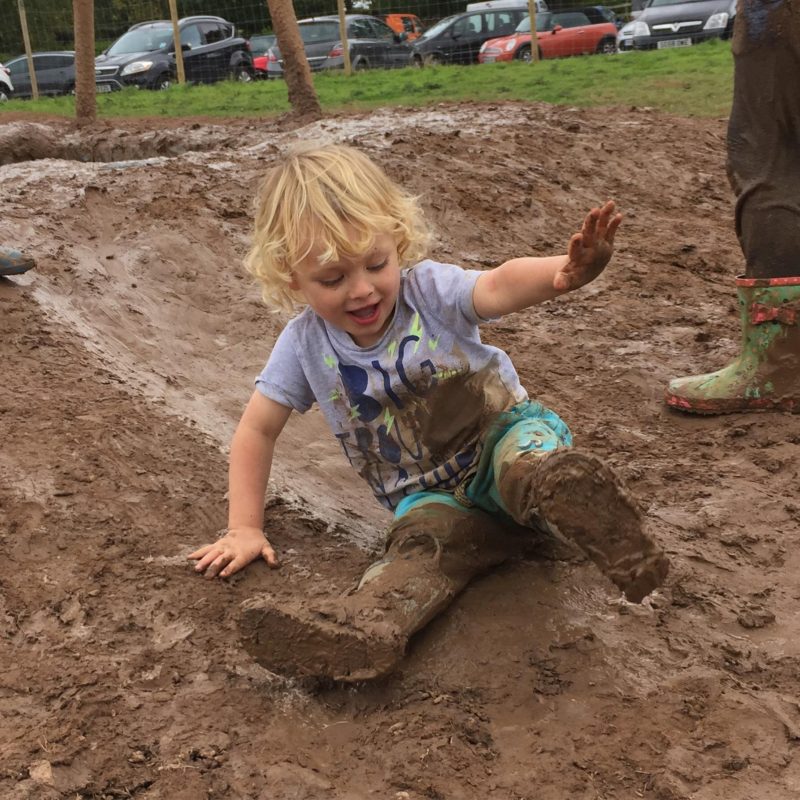 Go with plenty of spare clothes, and be prepared to get muddy!
For the smaller children, there is Cub's Corner for little ones under 1m – we found this perfect for Max and Eliza to play in while the older 2 were off in the mud pits. There is a seesaw, roundabout, climbing steps, a sandpit and a climbing wall.
The Bear Trail has great facilities all round. The toilets are clean and spacious, and there is an outdoor shower area for cleaning off the worst of the mud before you go home. The Bear Cave cafe offers drinks, snacks and baguettes as well as freshly made pizzas cooked in the pizza oven. There are picnic areas throughout the site if you want to take your own food, and dogs on leads are welcome.
Tickets are £6.50 for adults and children over 1 metre, and £3.50 for those under 1 metre. Babies in arms are free. Opening times are 10am – 5pm, and admission is at any time throughout the day. Adults are given a wristband on entry, which allows you to go in and out to get things from the car park etc. The Bear Trail even offers 3 different types of birthday party packages, starting at just £6.50 per child – this is something we are definitely going to be looking into for the kids next year!
I cannot recommend this place highly enough. There are so few places where the kids can truly run free and get stuck in, in a safe environment. My only criticism is the fact that there is no membership option yet – as this is certainly something we would invest in if there were!
*We were sent free tickets to visit The Bear Trail. All thoughts and opinions are our own.*