My kids love their scooters – Gemma and Jacob are forever asking to go to the local skate park so they can practice their tricks and stunts. It's a great way to get some fresh air and exercise, and something the whole family can so – even Max can whizz around the smaller jumps with his Kiddimoto scooter.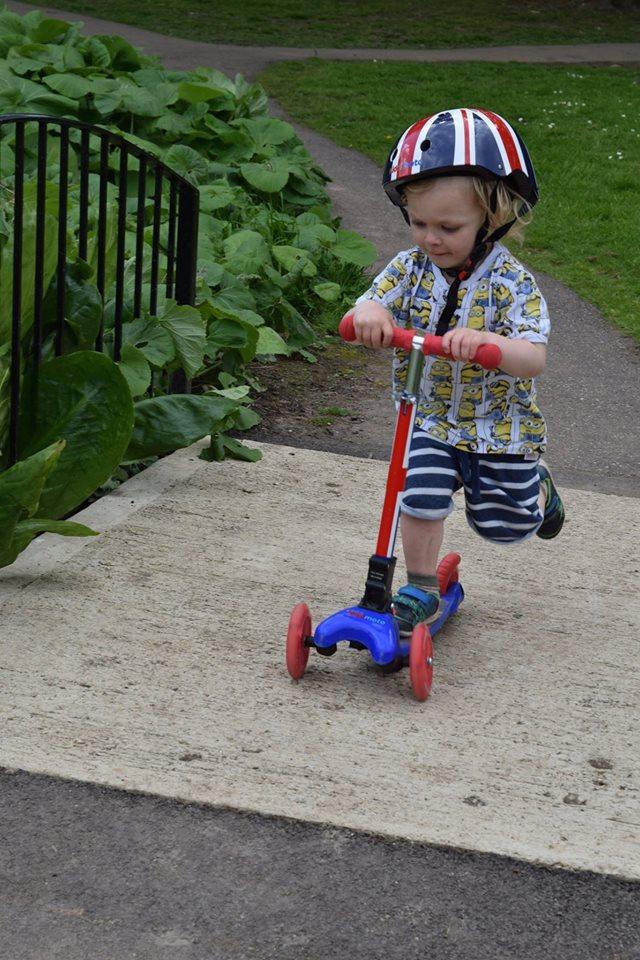 The older 2 are always keen to learn new tricks and scooter skills, and have progressed from the 'bunny hop' to the 'no footer', and Jacob is desperately trying to perfect the 180. It gets you heaps of kudos at school 😉
Halfords have put together a fantastic visual guide of scooter trips for beginners, with pictures and details of how to achieve everything from hippy jumps and pop up wheelies to tail whips and grinds for the experts.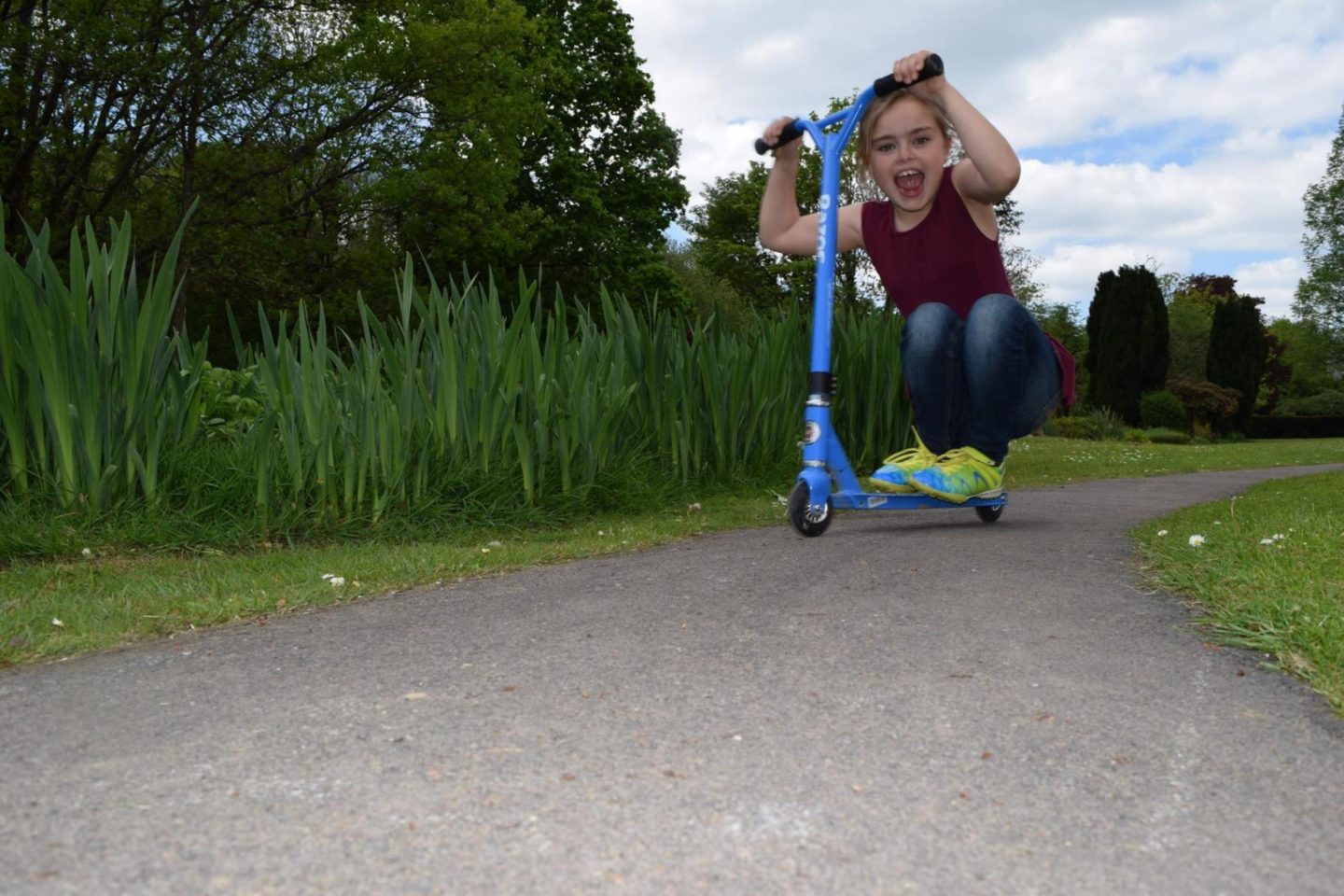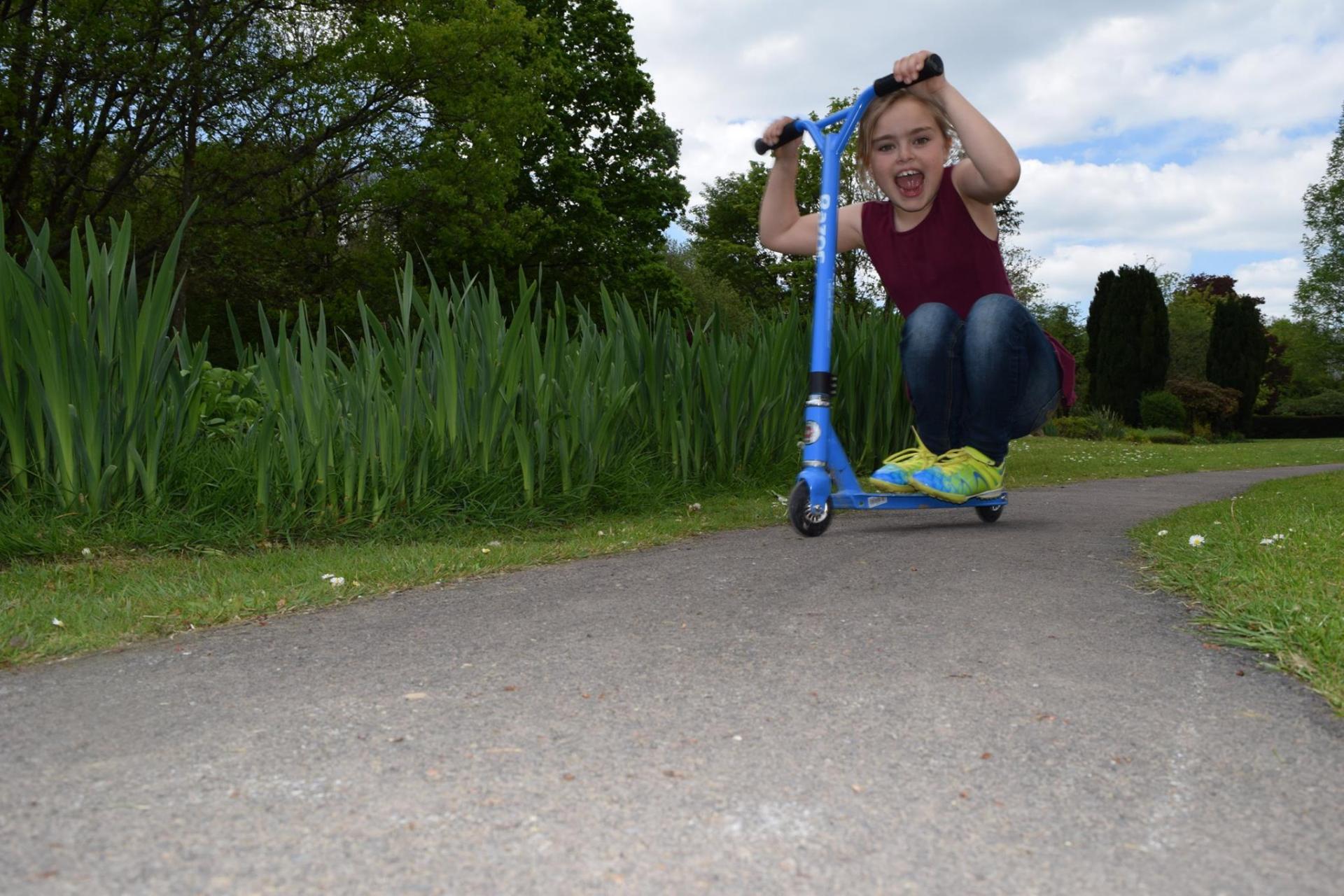 It's important to teach your children about scooter safety too – its sensible to invest in some elbow and knee pads and some protective gloves, as well as a safety helmet. If they are likely to be out on scooters in the winter months, it's a good idea to buy them some lights too – most bike lights will fit securely around scooter handles. We have also had a chat with Gemma and Jacob about safe places to ride their scooters – parks, skate parks, gardens etc. They have been told to stay away from roads, footpaths and anywhere where there are a lot of people – we don't want anyone being knocked over!
If you are thinking about a scooter as a Christmas gift this year, you can pop down to Halfords to find out which type would be best. 3 wheeled scooters are ideal for the younger members of the family, and we love the folding options for school runs and popping in the boot of the car.
*This is a collaborative post*