As a parent, getting kids to sleep through the night is like the holy grail isn't it? It starts when your baby is a few weeks old – people ask you if they are 'sleeping through' yet, and this continues on, usually until your little one heads off to school. It's always a question that comes up at playgroups – how many hours sleep you are getting, what time they wake in the morning.
I am really lucky, as all of mine have been good sleepers – I think they get that from me. But what we have had some problems with is early morning rising – it's so hard for little ones to understand when it's 'morning' – if they wake up, they think it's time to rise, shine and demand crumpets and Paw Patrol.
Golden Bear have created a range of new Sleep Time soft toys, which are soft, huggable and provide a great way to teach children when to sleep and when to get up.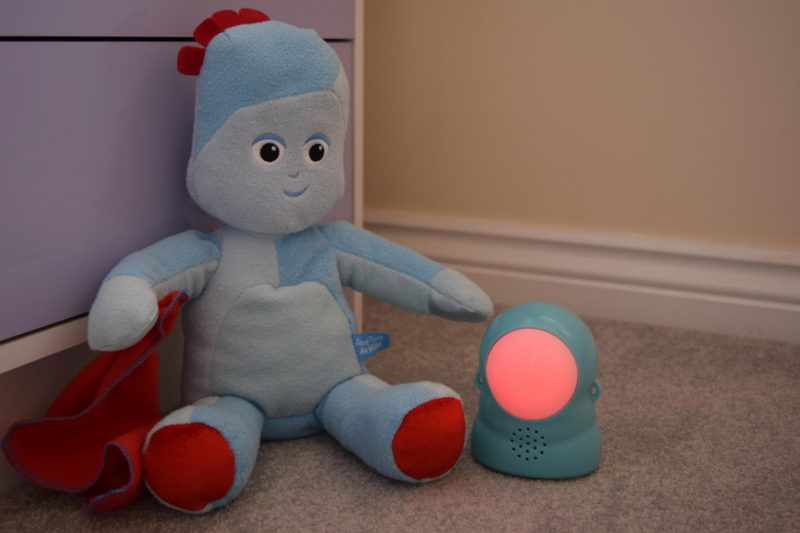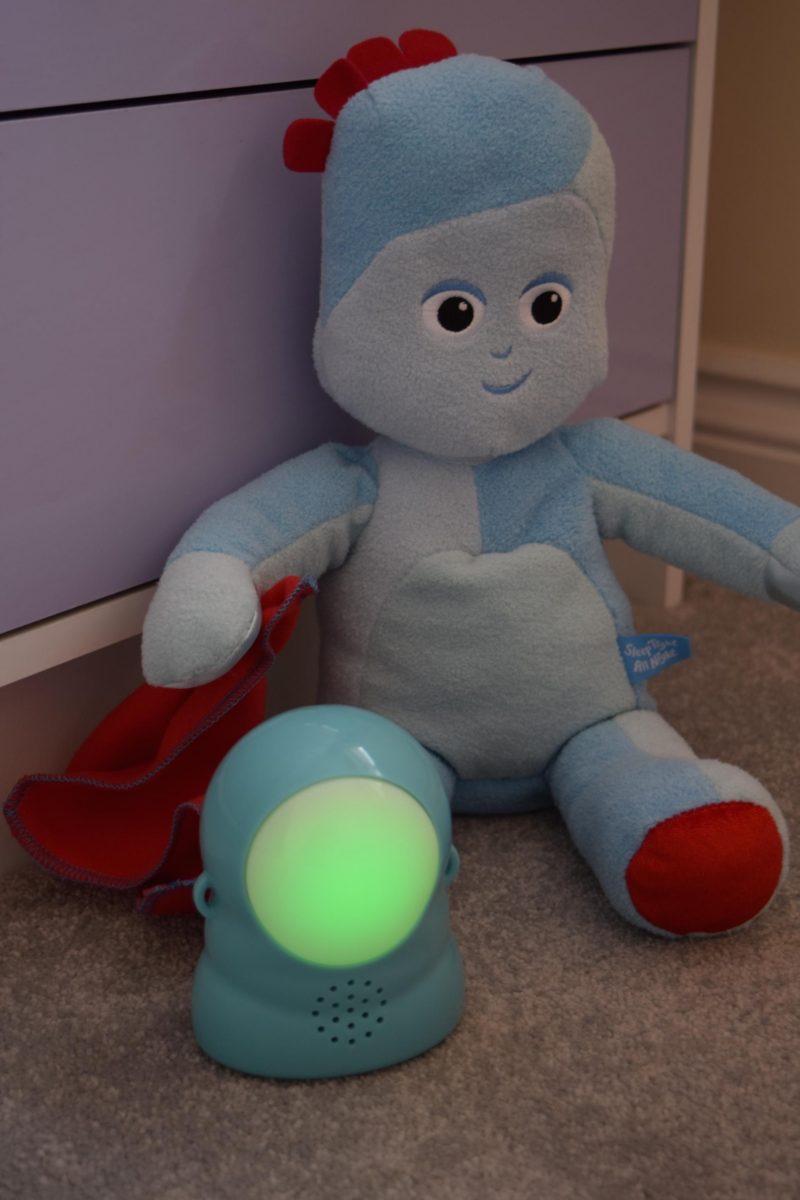 We were sent the Iggle Piggle Sleep Time toy – perfect for any In the Night Garden fan. Suitable from 10 months – 6 years, this is the perfect option for anyone who has an early riser, or for those who struggle to fall asleep.
At bedtime, a gentle squeeze makes Iggle Piggle's tummy glow soft red, a colour that promotes restfulness in children, while providing a reassuring nightlight. If it's time to get up, squeeze again, and Iggle Piggle's tummy turns green – time to get up! Iggle Piggle also has fun phrases and a music mode, and a parent control with sleep mode.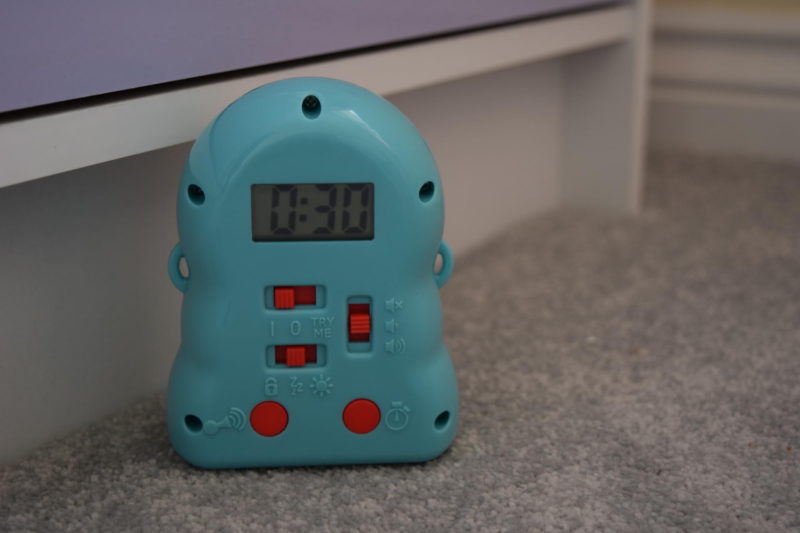 Set the module to sleep mode, and set the time for the duration you want your child to sleep – this could be a full 8 hours, or a quick nap. When your child squeezes Iggle Piggle's tummy while sleep mode is activated, the red light indicates it is still sleep time, and the soothing noises (rain, suft, heartbeat, waterfall or chirruping crickets) will help your little one drop back off. You can also set sleep mode to have no sounds, just the glowing red light – we found this much better at night time, especially as Max shares a room with his brother.
Once the sleep timer has finished, a squeeze of Iggle Piggle's tummy will show your child it's time to get up!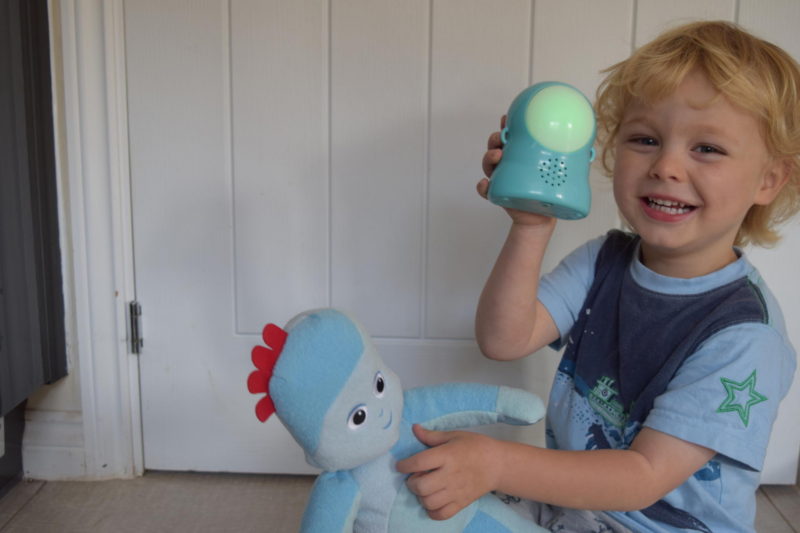 A very clever idea for children of all ages, this toy is bound to be a hit with both kids and parents alike. I have teamed up with Golden Bear to offer one of you the chance to win a Sleep Tight Iggle Piggle of your own.
Terms and conditions. Open to UK residents, giveaway ends 19/10/16. Winner will be randomly selected from all correctly completed entries and contacted by email. Winner should claim their prize within 10 days or it may be redrawn. Prize supplied directly from Golden Bear Toys.