We love the beach. We are lucky enough to live on the Devon coast, and so we do spend a fair amount of time at the seaside, whatever the weather. Over the summer holidays we enjoyed a few trips to the beach – some days were bright sunshine, others a bit overcast. But no matter what the weather was, the children were able to enjoy the sand and the sea with Konfidence.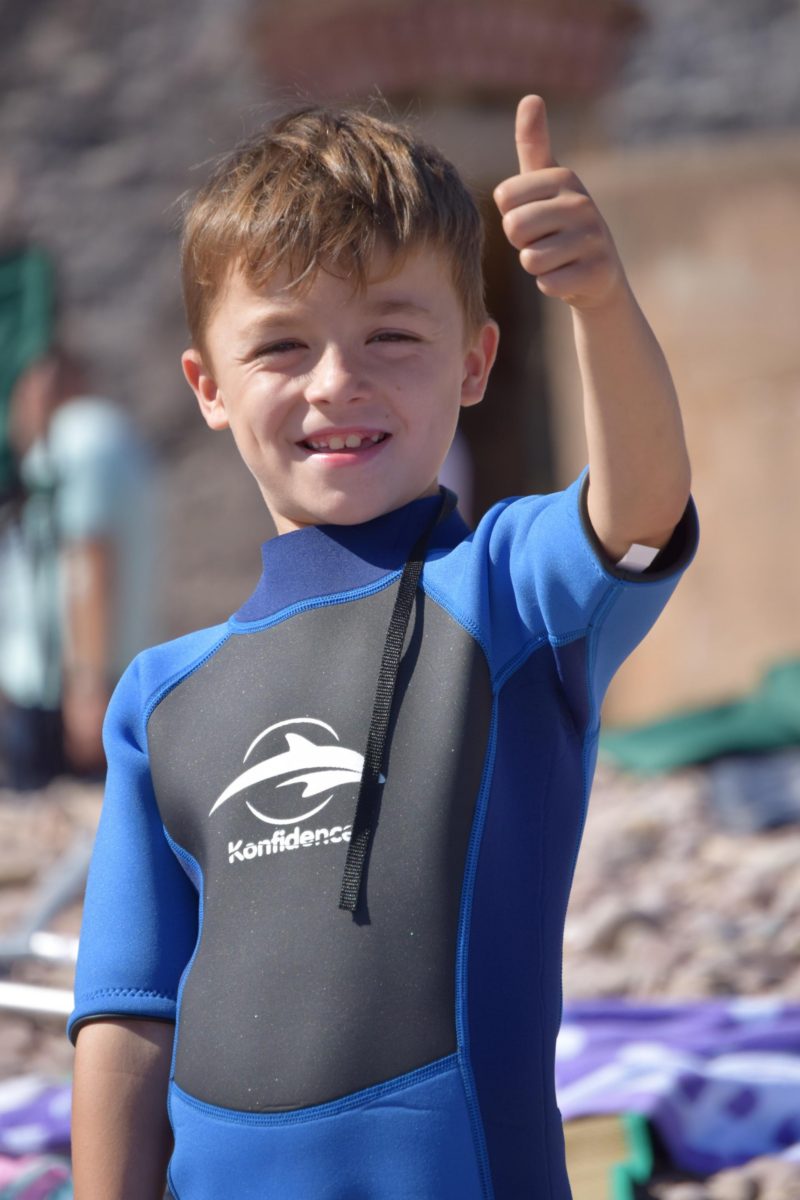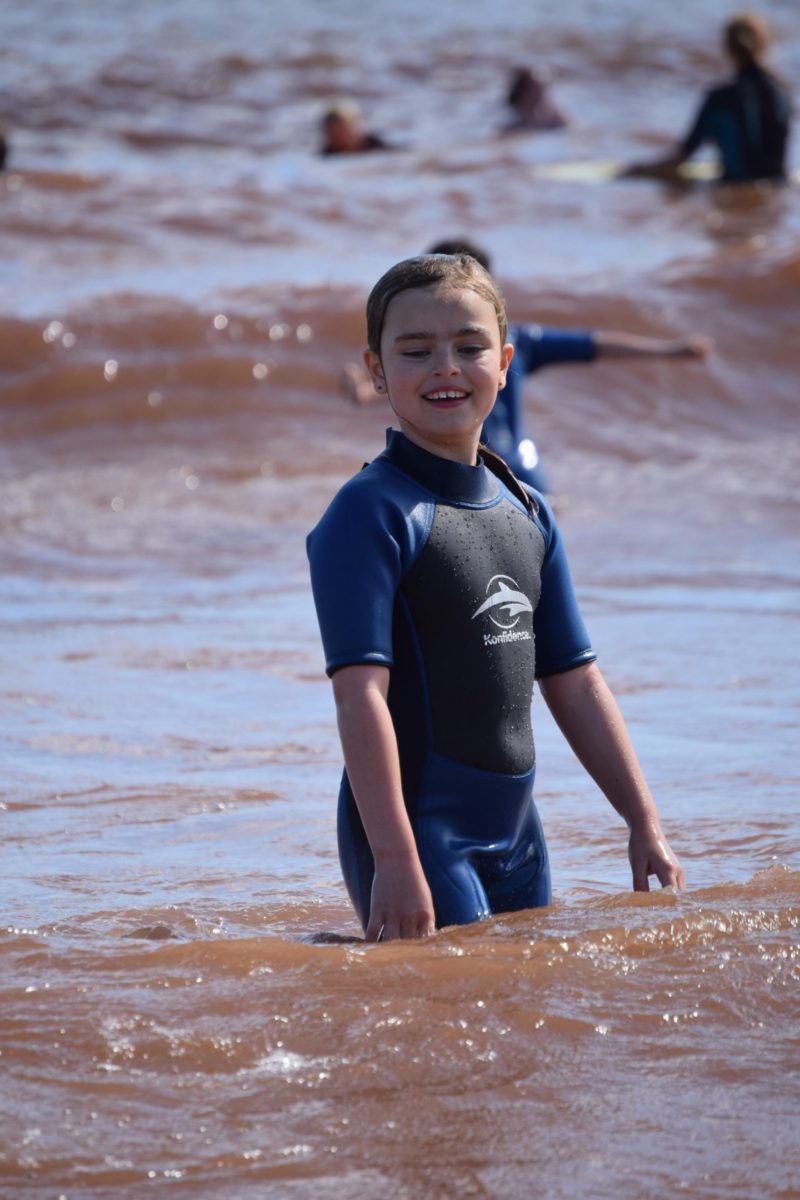 Gemma and Jacob have shortie wetsuits. Technically engineered to the same specs as adult wetsuits, they provide protection from wind and the cold sea, as well as 100% UV protection on the sunnier days. The wetsuits keep the kids shoulders and arms covered to help prevent burning and the neoprene fabric dries super fast, meaning that they can keep them on when they come out of the sea – they dry super fast and retain warmth so they don't feel the cold.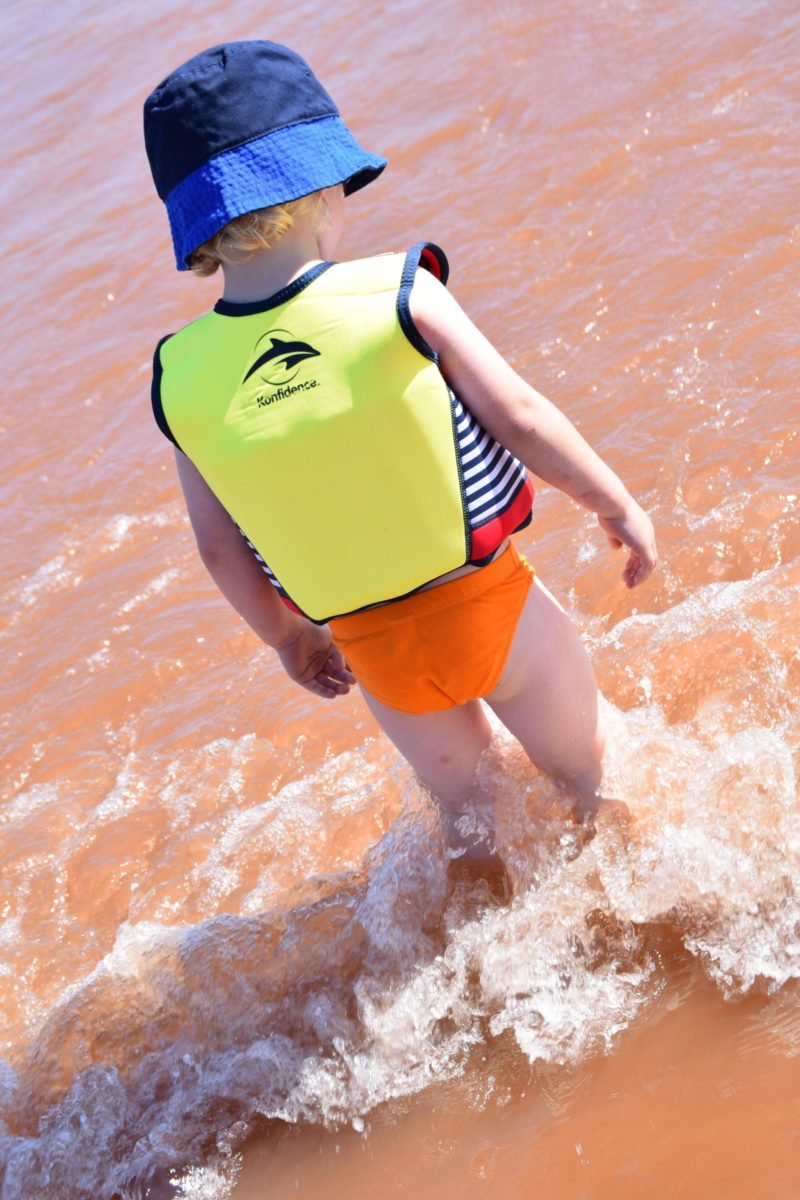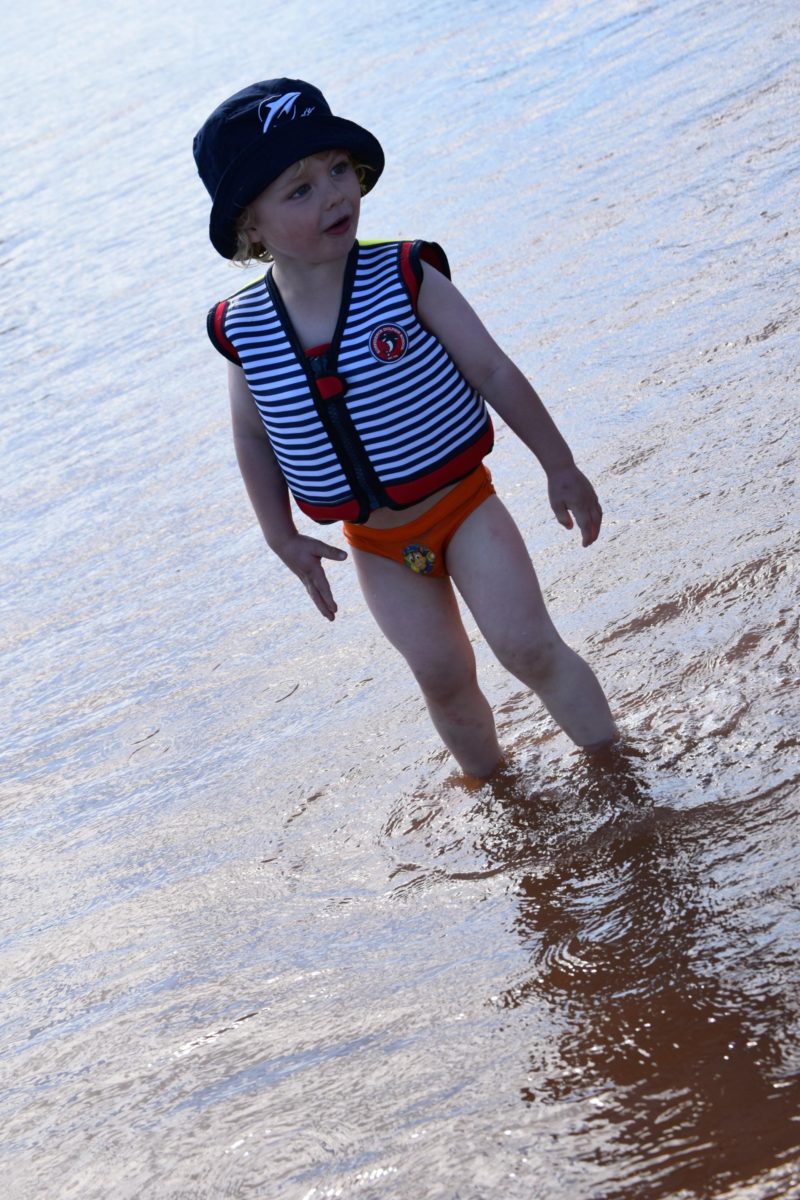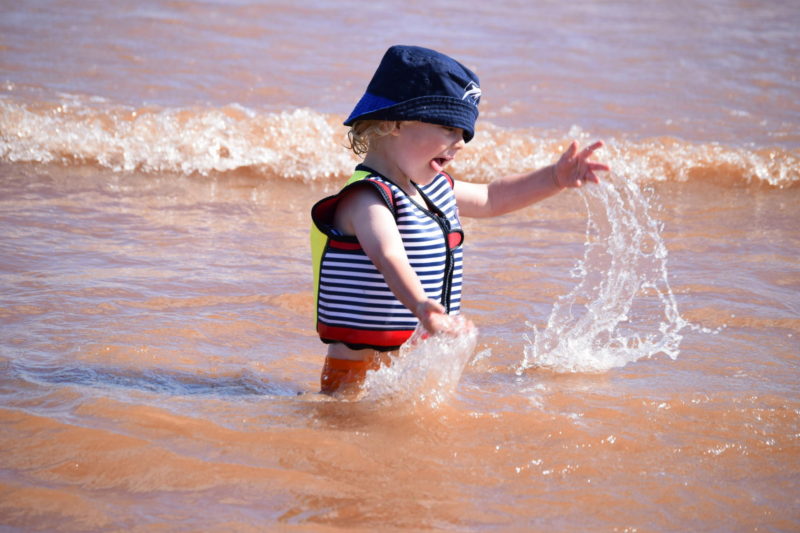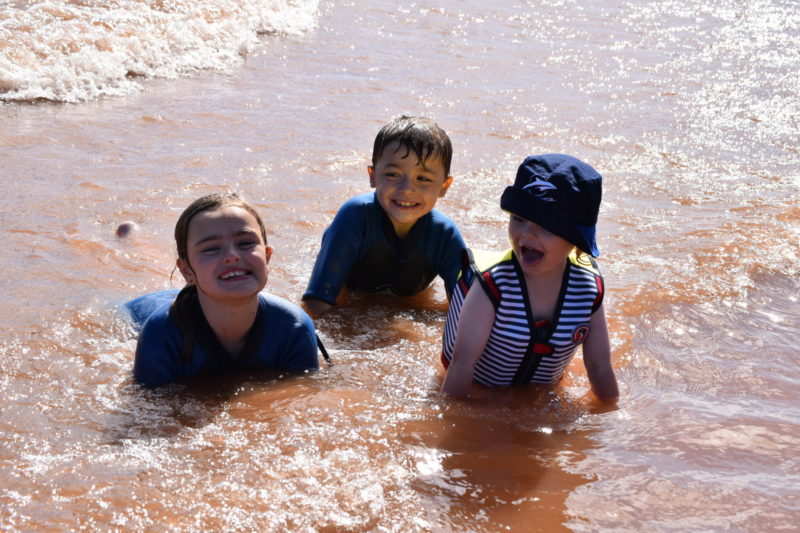 Max wears the original Konfidence swim jacket. Made from the same neoprene fabric as the shortie wetsuits, this jacket stretches and flexes as Max moves. There are 8 internal float pockets for buoyancy, around the torso and below the water line when swimming. This helps Max to stay afloat while leaving his arms and legs free to move. As he gets more confident in the water we will gradually remove the buoyancy aids in pairs to help him gain swim skills.
There are some lovely swim jacket designs, but each one has a high visibility yellow back, and this is ideal for beach days, as you can easily pick out your little one in the waves or on the sand.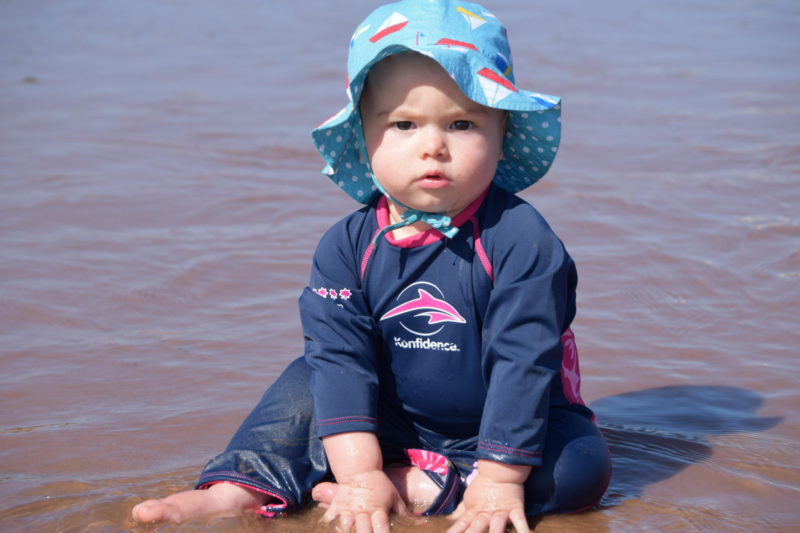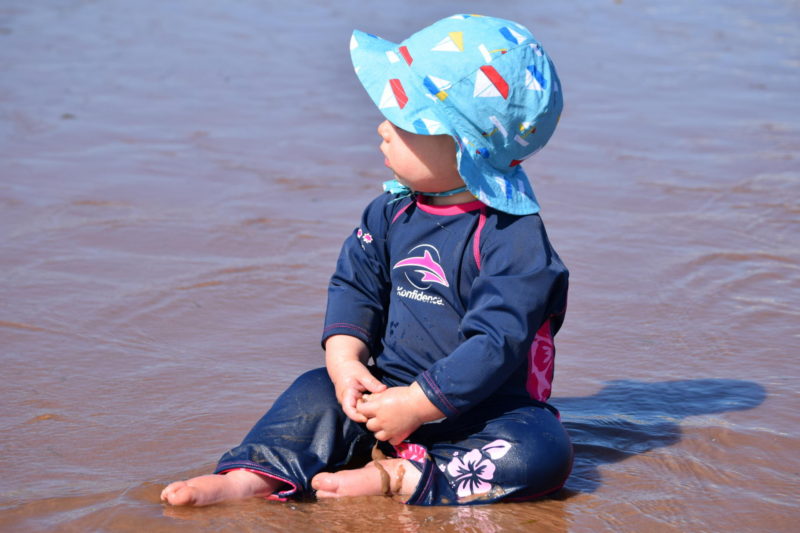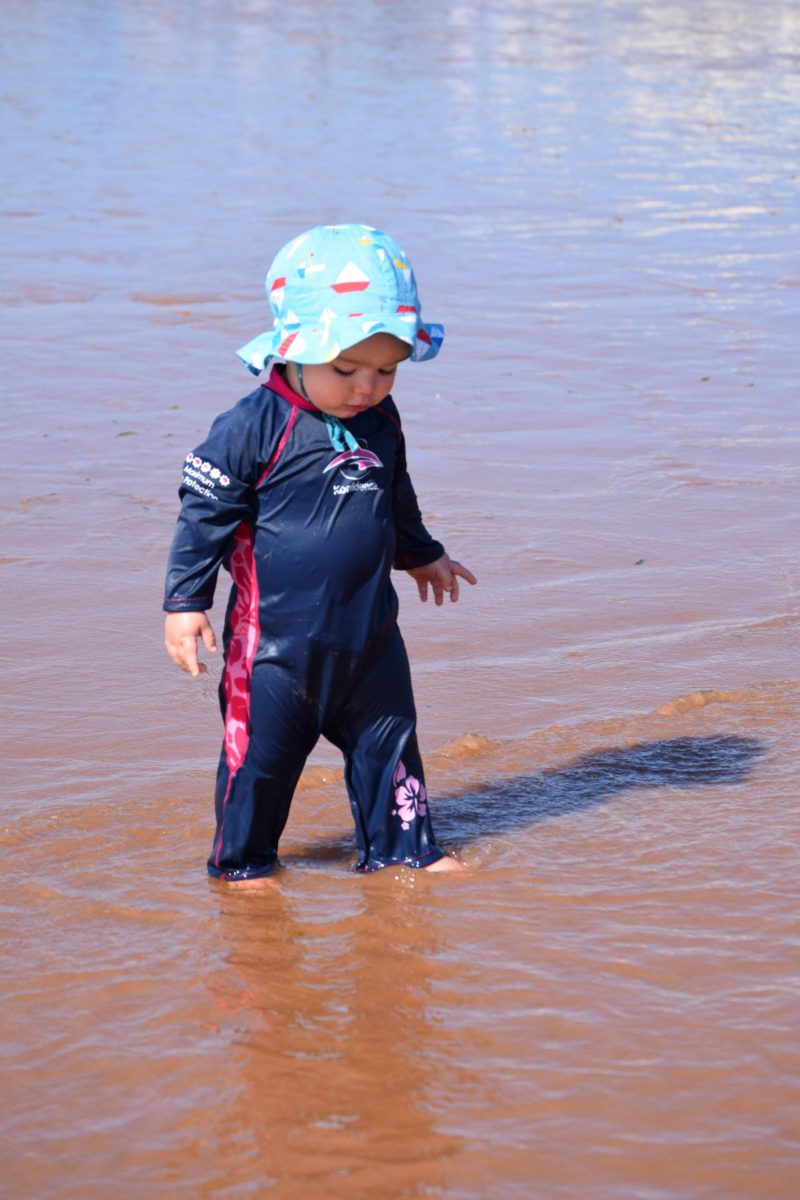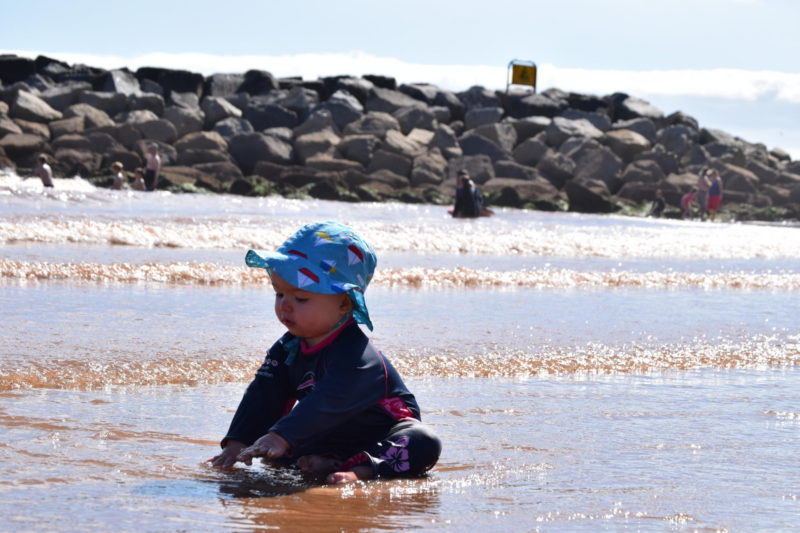 We didn't know if Eliza would like the sea this summer. Last year she was a very tiny newborn, and although she loves the swimming pool, a cold sea is an entirely different thing! She wore a Konfidence sun protection suit – perfect for this age as they are so wriggly and keen to be off exploring that you can't keep them still long enough to get sun cream on properly! The sun protection suit has long sleeves and arms for protection from the rays and even comes with poppers for nappy changing (6-12, 12-18 and 18-24 month sizes only).
Eliza surprised us all by loving the sea – in fact we couldn't keep her out of it! She paddled, she sat in the sea and tried to catch the waves and she splashed. It was lovely to watch her, and we will definitely be making more trips to the beach now we know she loves it as much as the older children.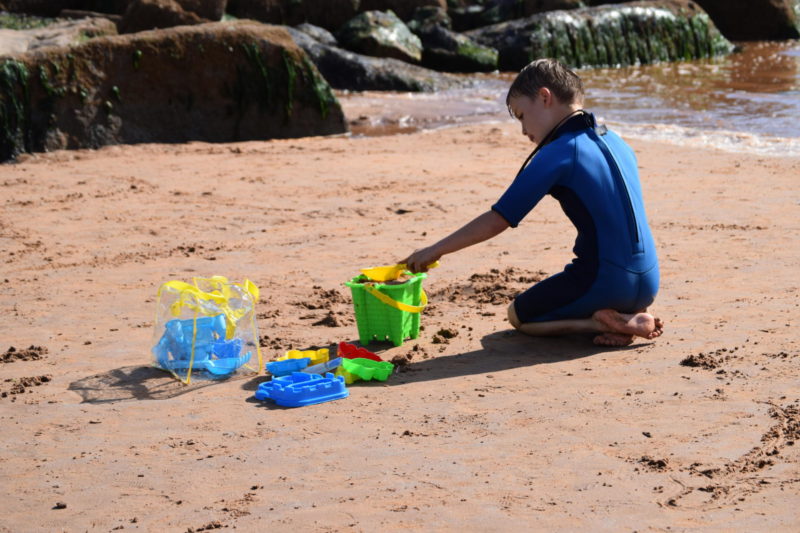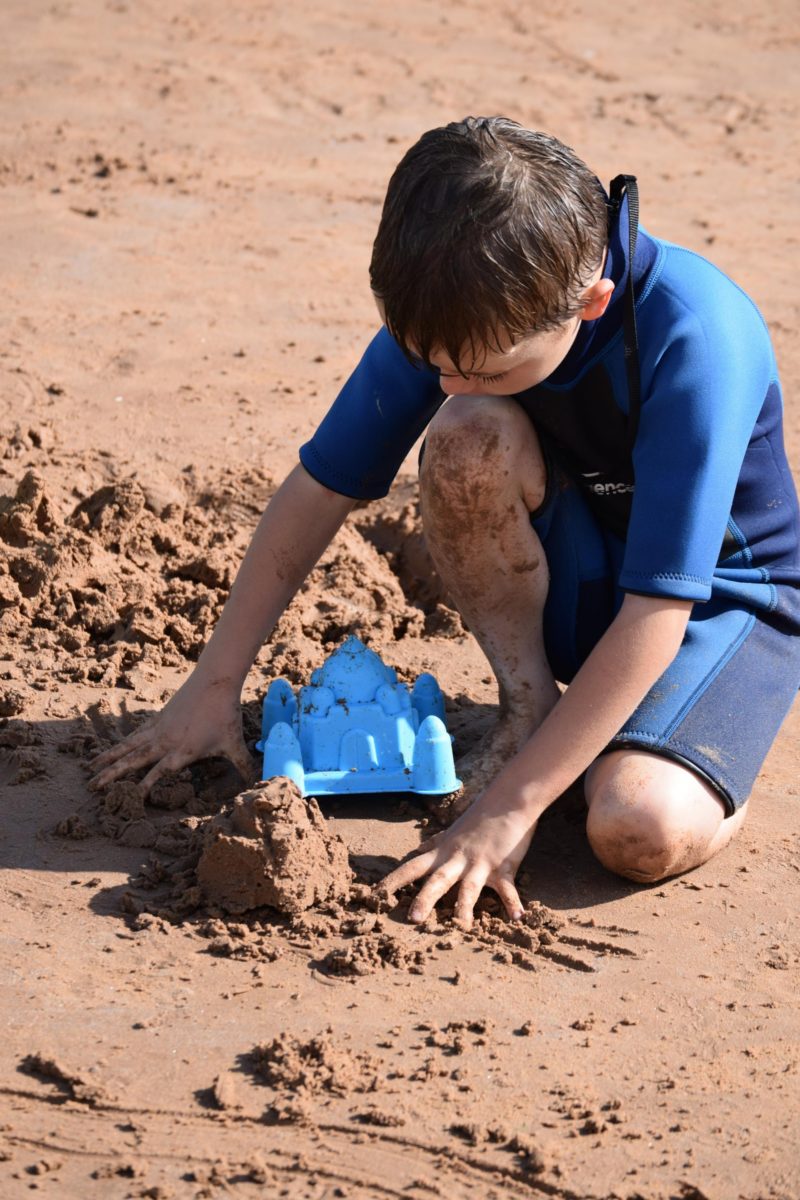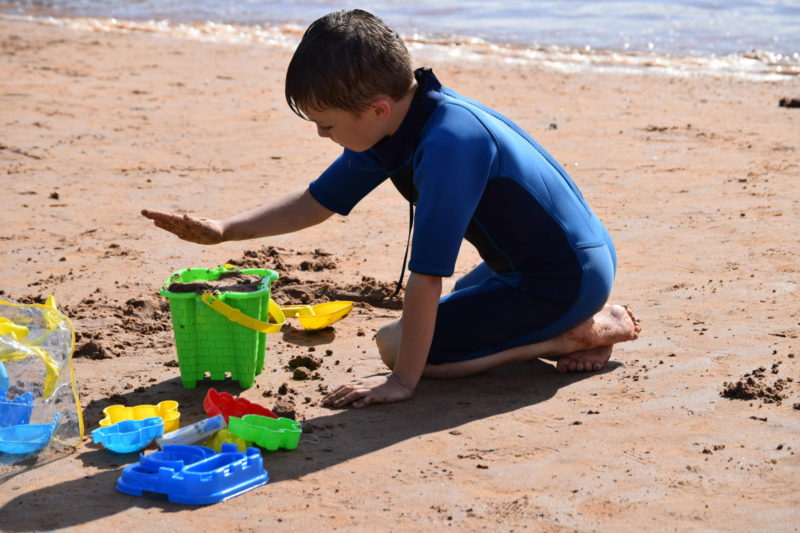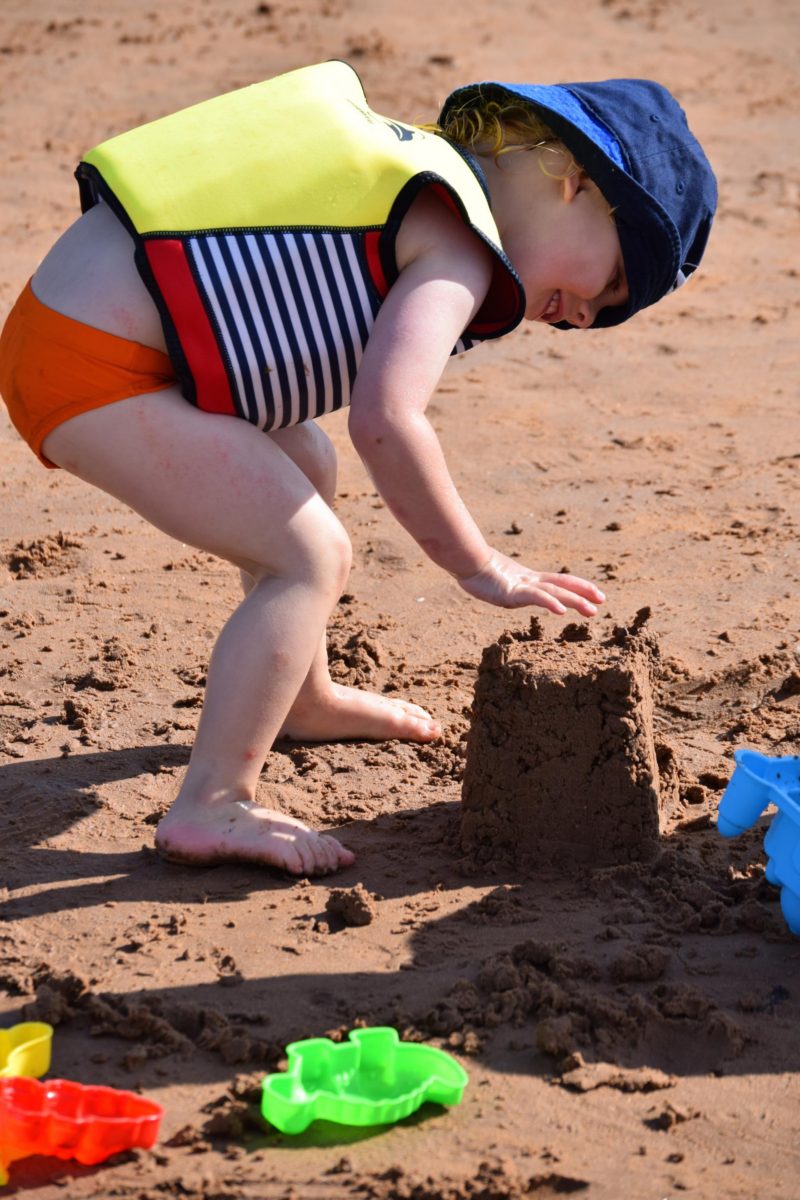 No trip to the beach is complete without some sandcastle building, and the boys spent a long time creating castles and digging a channel to the sea. The Konfidence wetsuits, jackets and bucket hats kept all the children well protected, warm and comfortable all day, and we will certainly be using them again for our next beach trip.