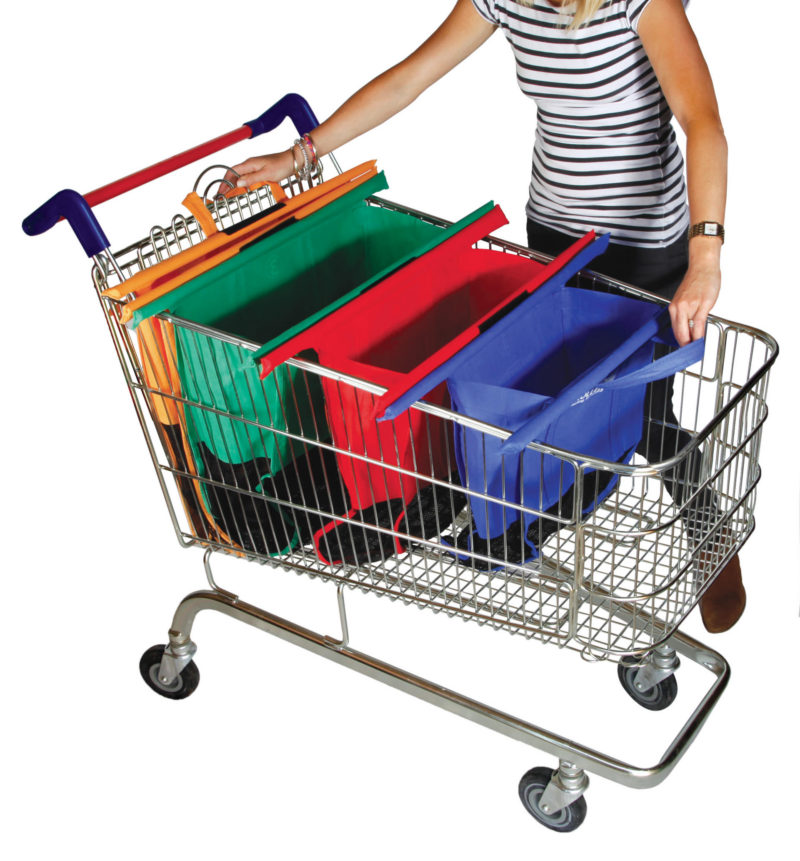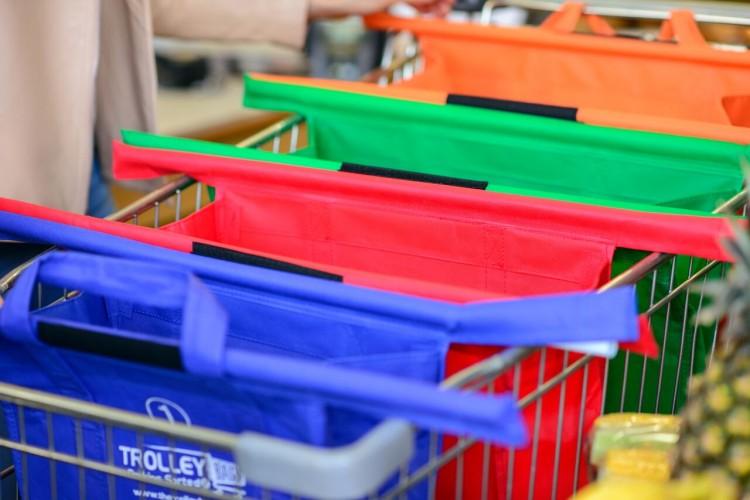 For most of us, the 5p carrier bag charge is now in full swing, and we have got used to paying for bags or carrying one when we go shopping. When we do the food shop however, we use Trolley Bags.
This great invention comes in 2 different sizes – for small or large trollies – and rolls up neatly for storage at home. They sit upright independently in the trolley (no more annoying bags which keep collapsing in on themselves) and make shopping, packing and unloading hassle free. Just scan your shopping, chuck it in the Trolley Bags and you're away! They are strong too, so you can pack plenty in, and take up less room in your car boot than hundreds of carrier bags which will fall over all the way home – meaning you can't open your bottle of cola for a week.
Now, there is a great new addition to Trolley Bags – the Original Cool. This is an insulated cool bag which fits perfectly in Bag 1 of sets of Trolley Bags, to transform this bag into the perfect carrier for cold food items. Its insulated interior keeps items cool from being purchased in the supermarket all the way back to the house.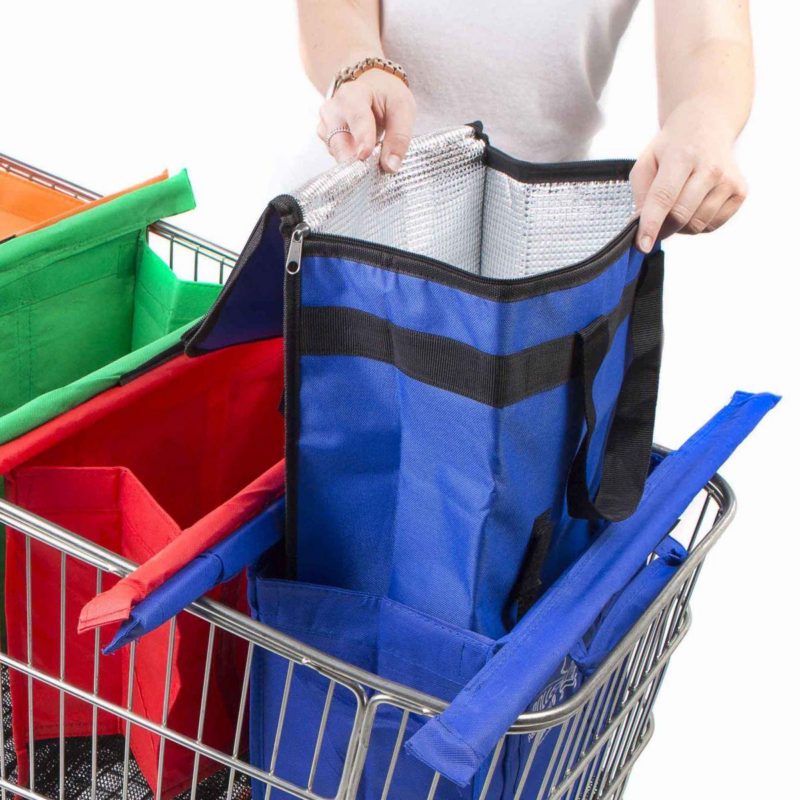 I have joined forces with Trolley Bags to offer one lucky reader the chance to win a set of Original Vibe trolley bags and Original Cool bag. To enter, simply follow the instructions on the rafflecopter form below – good luck!
Terms and conditions. Open to UK residents, giveaway ends 25/9/16. Winner will be randomly selected from all correctly completed entries and contacted by email. Winner should claim their prize within 10 days or it may be redrawn. Prize supplied directly from Trolley Bags UK. UK competitions at ThePrizeFinder