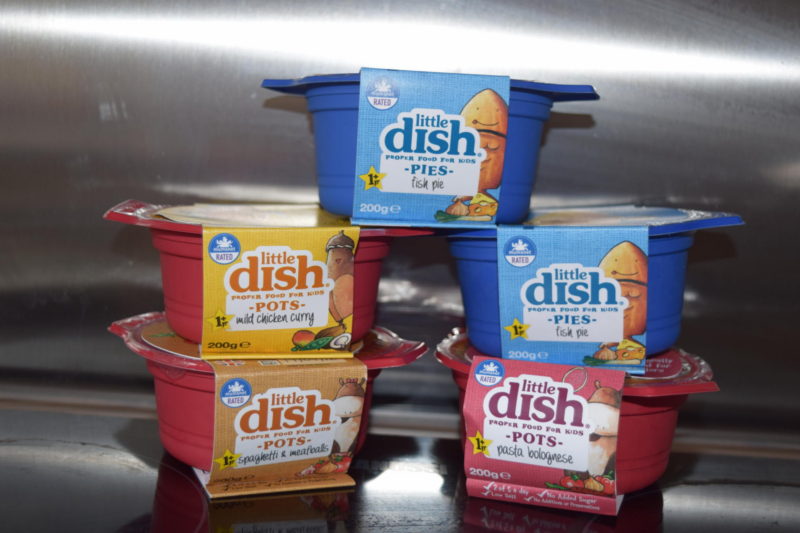 With 4 children attending various different schools, nurseries, clubs and events, meal times can be hectic to say the least. It is always handy to have something in the fridge that can be prepared quickly and easily and still provide a balanced dinner for Eliza.
The new range of Little Dish Pots and Pies is perfect for this, and we were sent a selection from the new range to try out – spaghetti & meatballs, pasta bolognese, fish pie and mild chicken curry. The meals are packaged in little serving bowls which can be used to cook and serve the food in. There is a common misconception that microwave food is unhealthy, but the Little Dish pots and pies are made using 100% natural ingredients, are low in salt and contain no added sugar, additives or preservatives. Each meal contains at least 1 of a child's recommended 5 a day and contains a source of protein.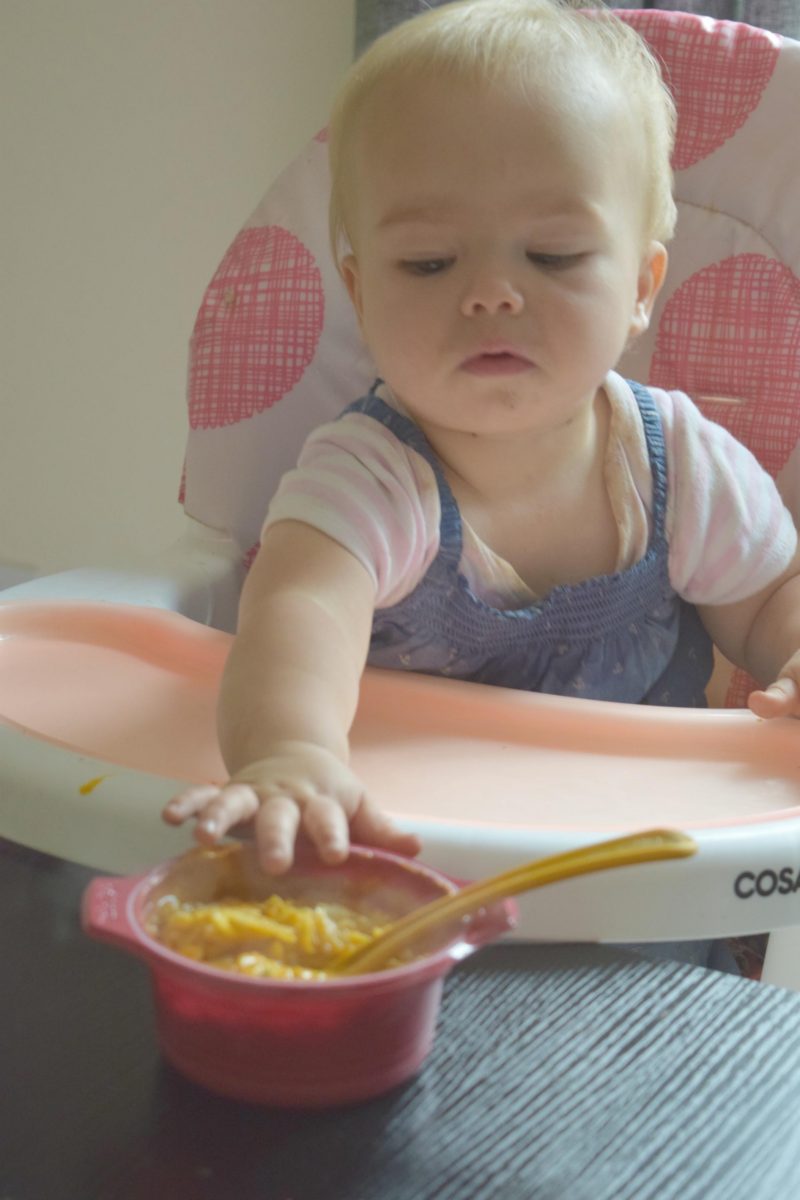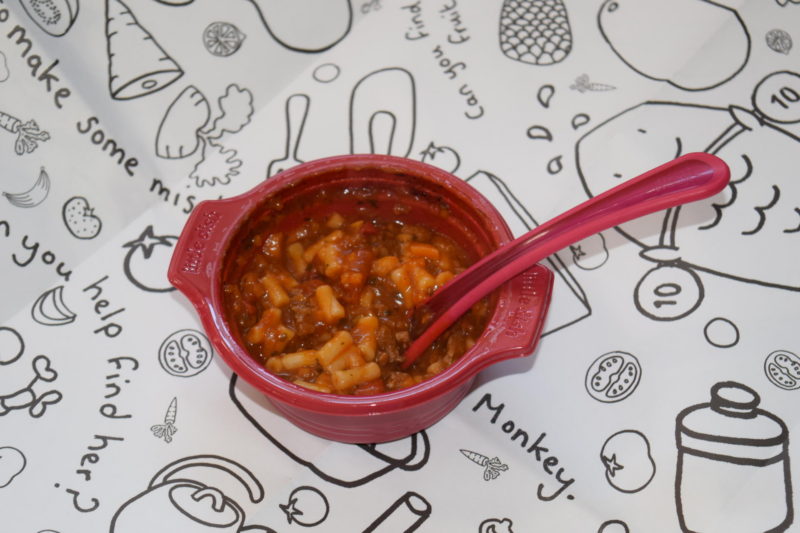 Preparing the meals was incredibly easy – you just remove the cardboard sleeve – this has a colouring picture on the back which would be great for older children to do while to do while the food is cooking. Then pierce the lid and microwave for 90 seconds. Just be aware that the pots and the food get VERY hot, so you do need to allow a good 5-10 minutes for the food to cool down to a suitable toddler temperature.
At 15 months, Eliza has a healthy toddler appetite, and these pots and pies provide the perfect portion size for her – she ate every last bit but was satisfied afterwards. The mild chicken curry was a massive hit – she is a fan of a bit of spice, and the curry really tasted like curry – I tried a bit myself and would have assumed it was homemade had I not known.
The pasta bolognese was another big hit, and the fish pie too. She wasn't as keen on the spaghetti and meatballs, but she did eat a decent amount of it.
Priced at £2.30 per meal, the Little Dish pots and pies are available from all major supermarkets. There is also a range of healthy mini pizzas, toddler soups and wholegrain oat snacks available from Little Dish, all of which we are intending to try in the next few weeks.
Overall, we were suitably impressed with the Little Dish pots and pies, and will be stocking up on a few to keep in the fridge for quick and easy meals, especially now that the older children are about to go back to school and the usual chaotic routine of after school activities is set to begin!
I am a member of the Mumsnet Bloggers Panel, a group of parent bloggers who have volunteered to review products, services, events and brands for Mumsnet. I have not paid for the product or to attend an event. I have editorial control and retain full editorial integrity."