Having 4 children can cause problems when it comes to your average 5 seater car. If we want to travel anywhere as a family, we end up having to take 2 cars, or one of us has to get a lift with someone else – because your average 'family' car doesn't cater for those of us with 4 kids.
Even a lot of the larger cars supposedly designed for large families really don't cut it when you have small children. Many of them don't have 3 full seats in the back, which means you can't fit 3 car seats. Those with 7 seats often don't leave any boot space at all for the luggage you inevitably end up carrying around on a family day out – and if you have a pushchair to fit in too, forget it. Most have no space at all for that.
So when Peugeot offered to send us their 5008 Allure BlueHDi, we were keen to see if it could meet the needs of our young family.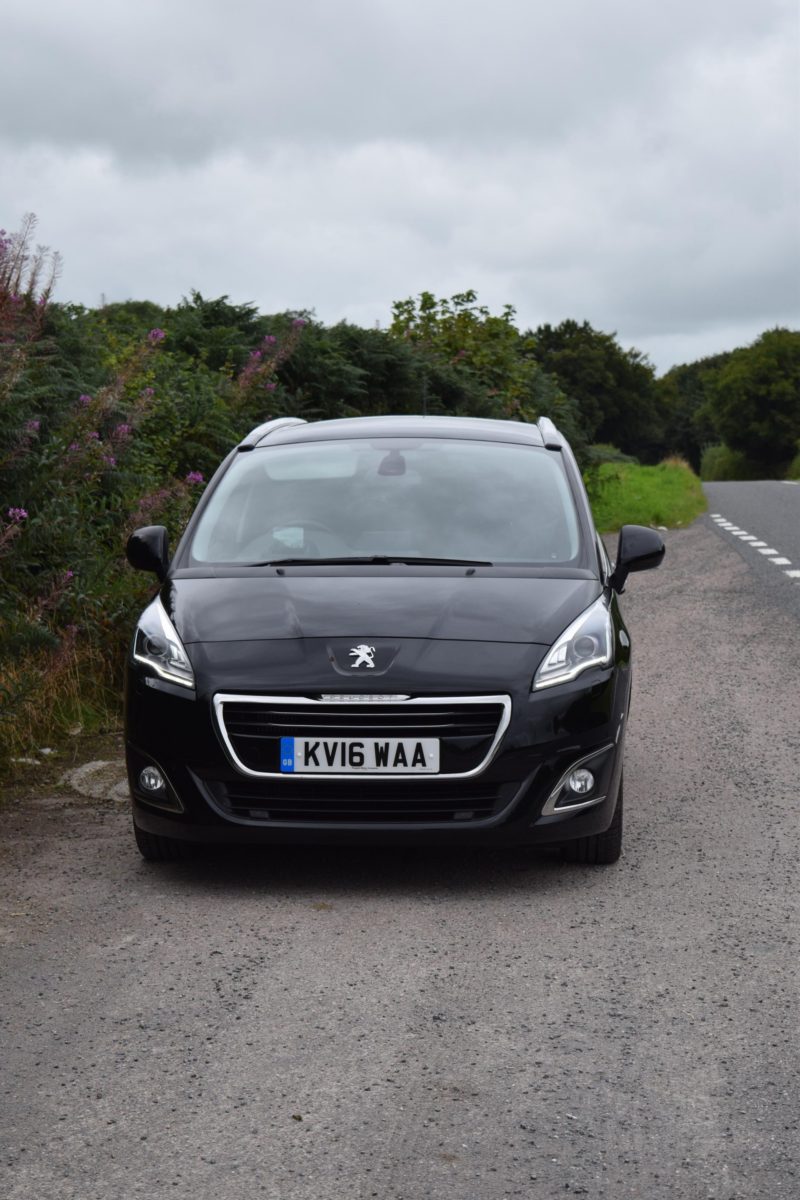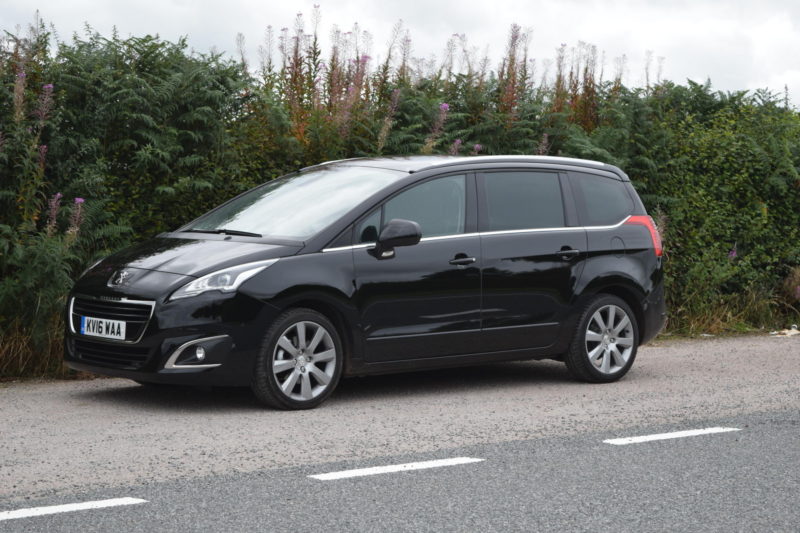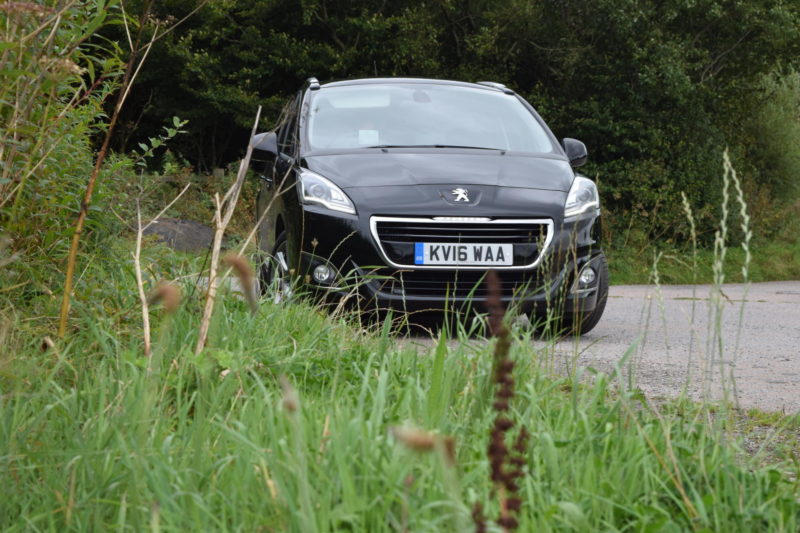 I'll be totally honest at this point and say that when the delivery driver pulled up, I thought he had brought the wrong car. It was just SO compact, that I couldn't see how that was going to accommodate us all. It actually looked smaller than the 5 seater Peugeot we already own. But as soon as you get inside, you get a real sense of space. Opening the panoramic glass roof gives the interior a real sense of light, and it's a really good looking car both inside and out.
The dashboard is really intuitive to use, with buttons to control the air con, sat nav, radio and bluetooth all at your fingertips. This model has an automatic gearbox, which terrified me at first as I have only ever driven a manual car before, but within a few minutes I was a total convert – it's just so easy! The ride is smooth, and everyone was incredibly comfortable.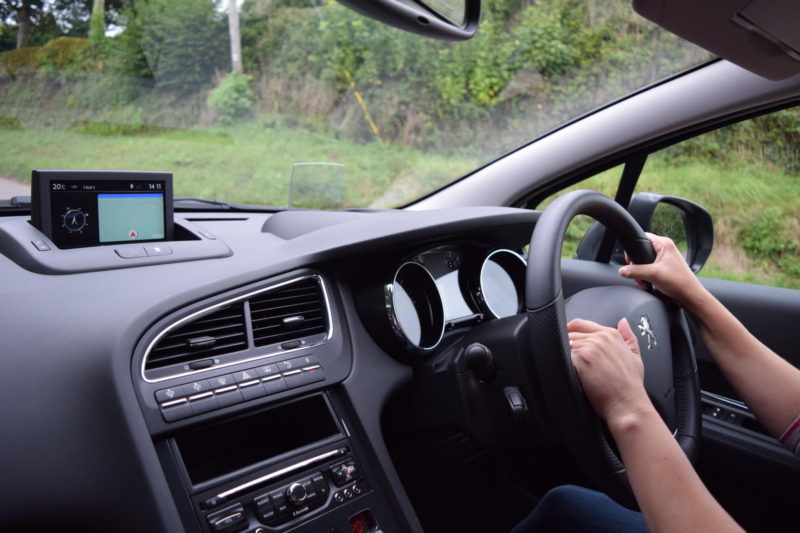 The sat nav screen automatically pops up when you start the car – you can have it as a full screen navigation with or without audio or you can choose to have a half screen map with a compass beside it. If you don't want the sat nav at all, you can select radio, and the screen will show the name of the station and what is playing. When you put the car into reverse, this screen automatically becomes a rear view camera and an outline of the car position – perfect for helping with parking in tight gaps! There are parking sensors too, so you know exactly how far you can safely move in any direction.
In front of the driver, there is also a Head-Up screen. This displays your speed right in front of you, so you don't even need to look down to see how fast you are travelling. This is a real bonus in speed restricted areas, as it is so easy to keep an eye on your speed and adjust accordingly without taking your eyes off the road for a second.
The driving position is elevated – I feel much more comfortable driving the 5008 than I do my current car, as the visibility is much improved. The large, wrap around windscreen further improves the visibility and means there are no blind spots or areas where I cannot see fully.
The three full seats in the back of the car all have ISOFIX points, which was a real plus point for us – the 2 younger children are currently in ISOFIX seats and we don't want to replace these.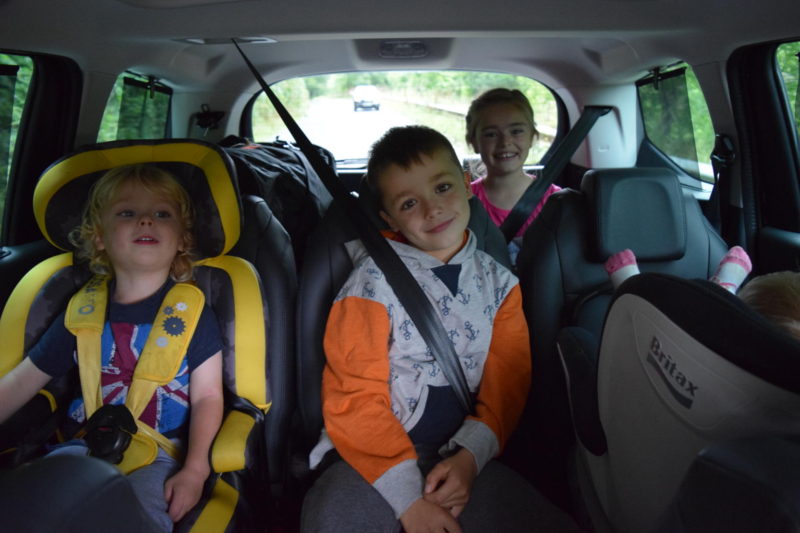 Even with 2 large car seats on either side, there is plenty of space for a high back booster in the centre seat, and there is enough room behind the front seats to make getting in and out simple. I can climb right in to strap the little ones in and it's not a tight squeeze. On the third row, there are 2 seats, which are folded down into the boot space. To open these, you simply fold back the flooring and pull the seat strap, and they will pop up and click into place. Again, they are full sized seats, and although there isn't as much leg room as there is in the middle row of seats there is more than enough for the kids.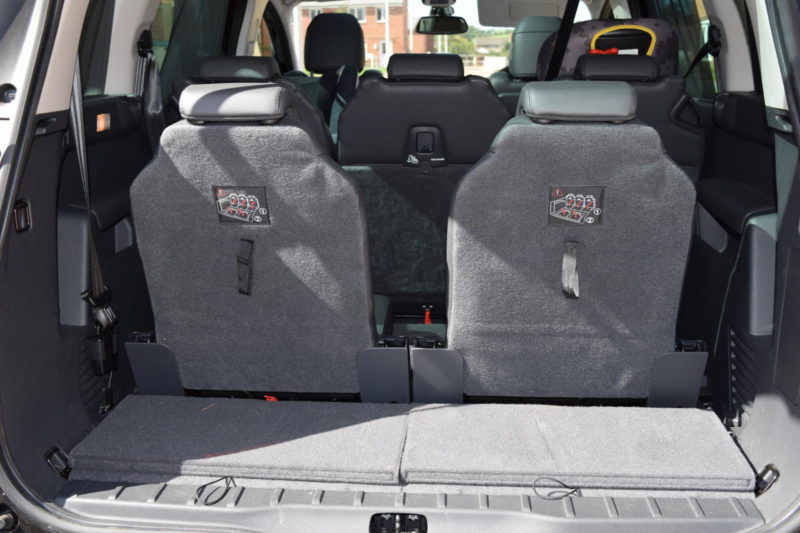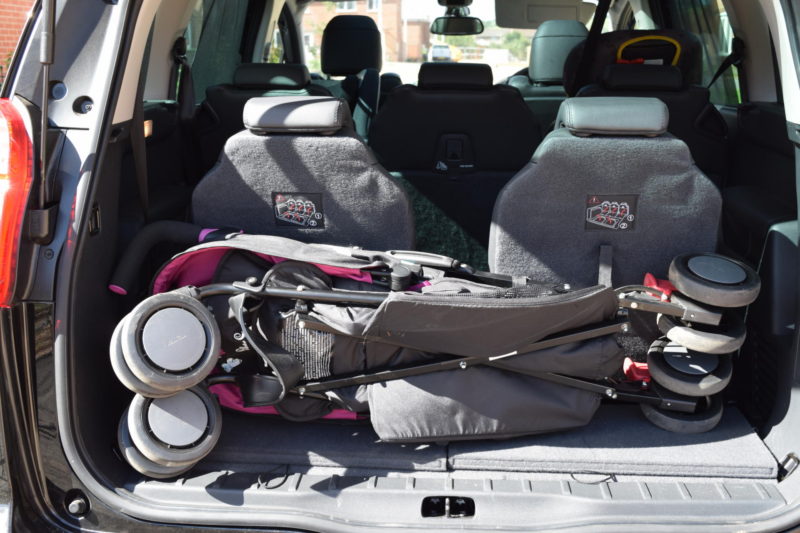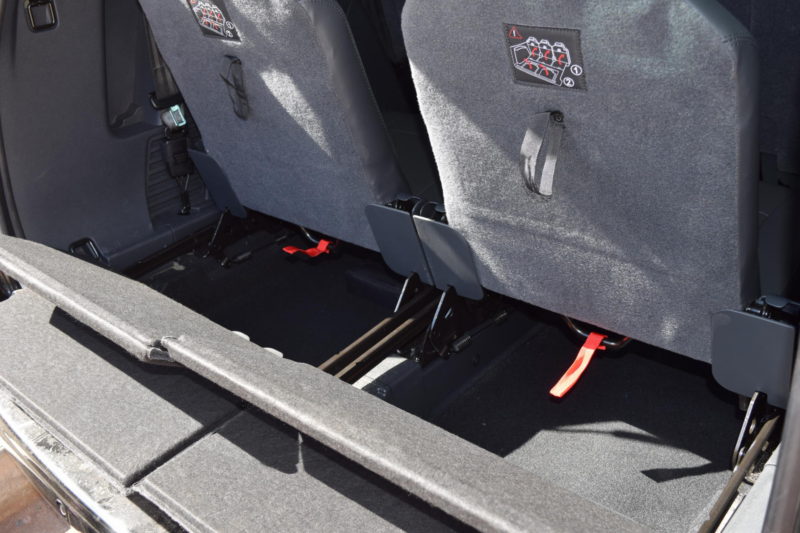 The flexibility of this car is what really appeals to me. There are so many seating and boot options depending on what we need on a specific day. For day to day use, we have 6 seats up and one side of the car as boot space – this leaves a huge amount of room for everything we need – pushchair and scooter for collecting the big children from school, plus space for school bags. If one of the children has a friend home from school, we have all 7 seats up, and still manage to squeeze the pushchair in the smaller boot area at the back. There is underfloor storage there too, where we can pop school bags and lunch boxes.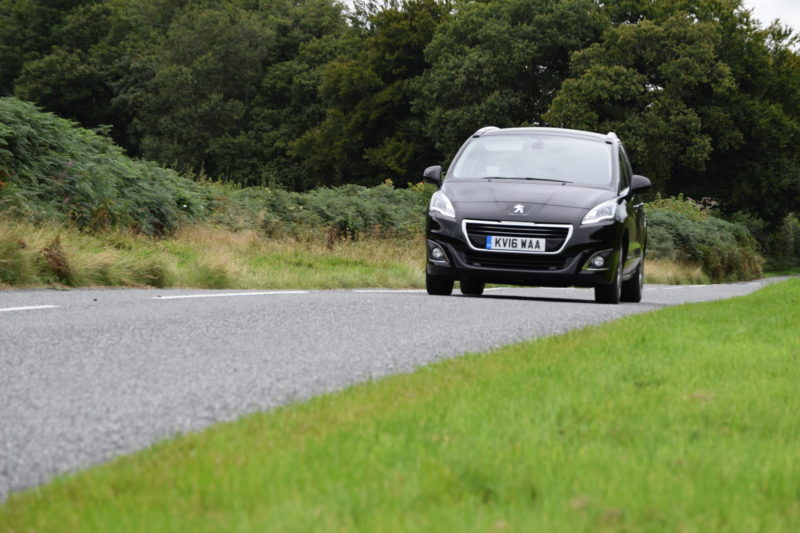 The Peugeot 5008 Allure BlueHDi is the perfect family car in my opinion. It is spacious, light and comfortable. It is a smooth drive, easy to manouevre and packed with features that make life easier, from sat nav and air con to the parking sensors and reverse camera. It boats 3 full sized, ISOFIX compatible seats in the middle row, and 2 further full sized seats at the back. There is ample storage, even when used as a 7 seater, and it just works for us.
In fact, it works so well for us, we have actually gone on to purchase the 5008 after reviewing it. If that doesn't convince you how much we love it, I don't know what will.