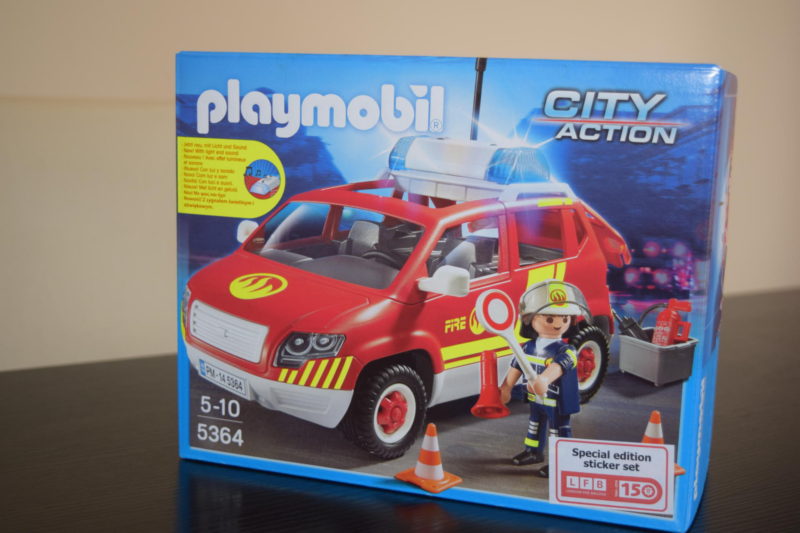 Max is really into Playmobil at the moment – he loves the combination of the construction element and the imaginative play. Jacob and Gemma enjoy Playmobil too, and the water park set is on the Christmas list!
We were recently asked to be Playmobil Playologists, and I knew that all the children would be keen to take part in this one! We were sent the special-edition London Fire Brigade Fire Chief's car with lights and sounds.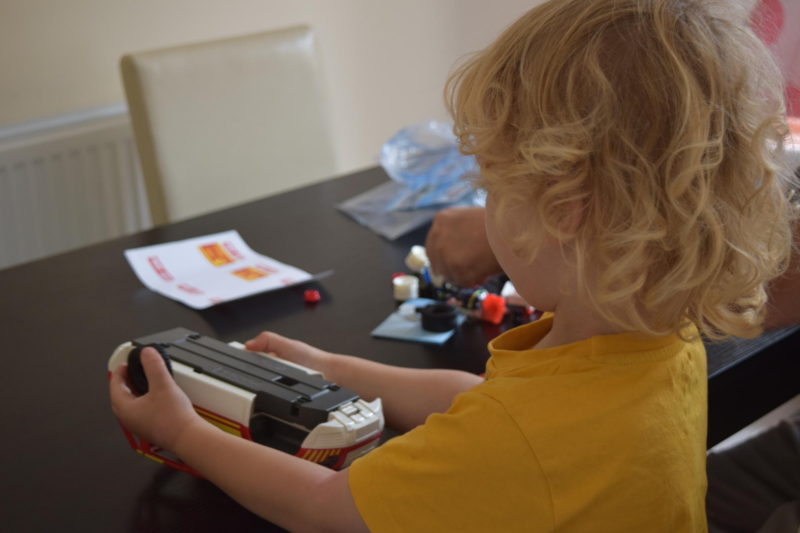 It comes ready for your child to make, and although Max needed some help to construct it, he was able to do some of the simpler tasks himself – such as putting on the wheels. I think Jacob (aged 8) would have been able to build this himself. There are some small pieces, but the car itself is pre constructed. The light and sound unit comes ready to use and simply clicks onto the roof of the car. You activate it by pressing the 2 buttons on the top – one controls the sound and one controls the lights.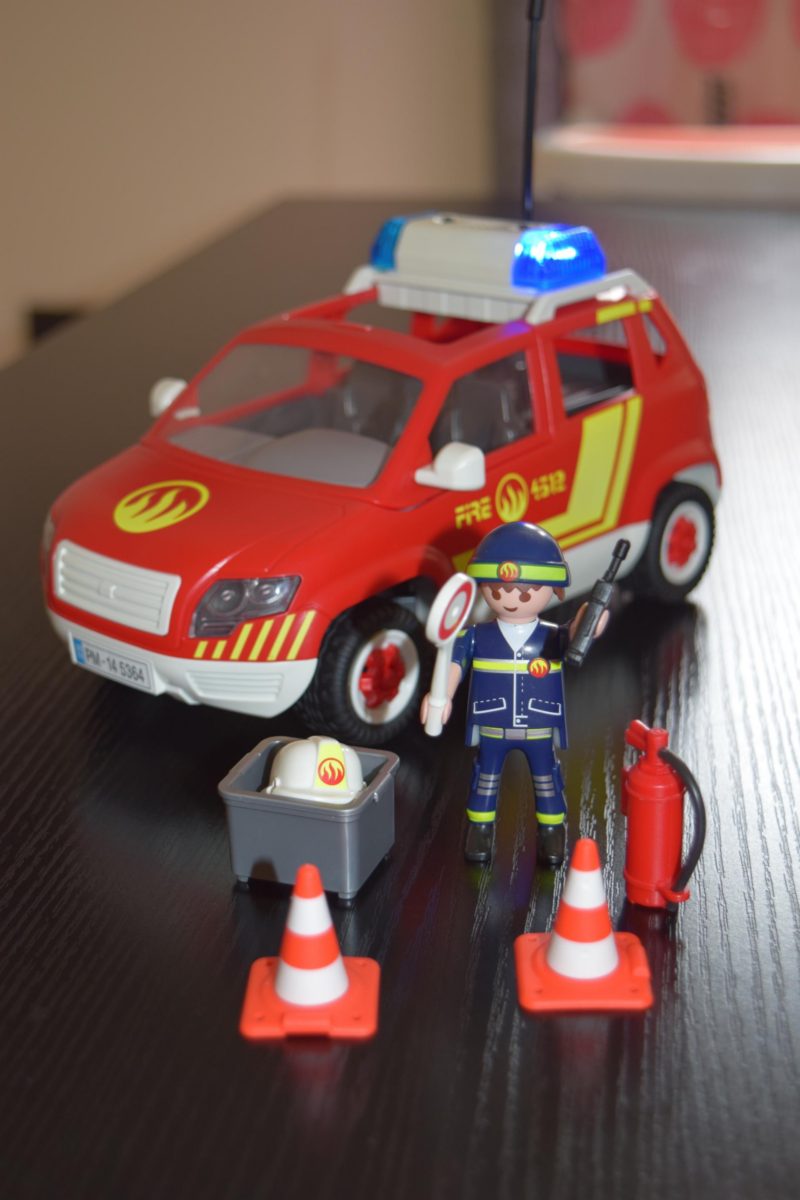 The Fire Chief's Car comes with plenty of accessories for imaginative play – cones, signs, radio, fire extinguisher and a driver with helmet and storage box. All of these items will fit inside the car for storage and play.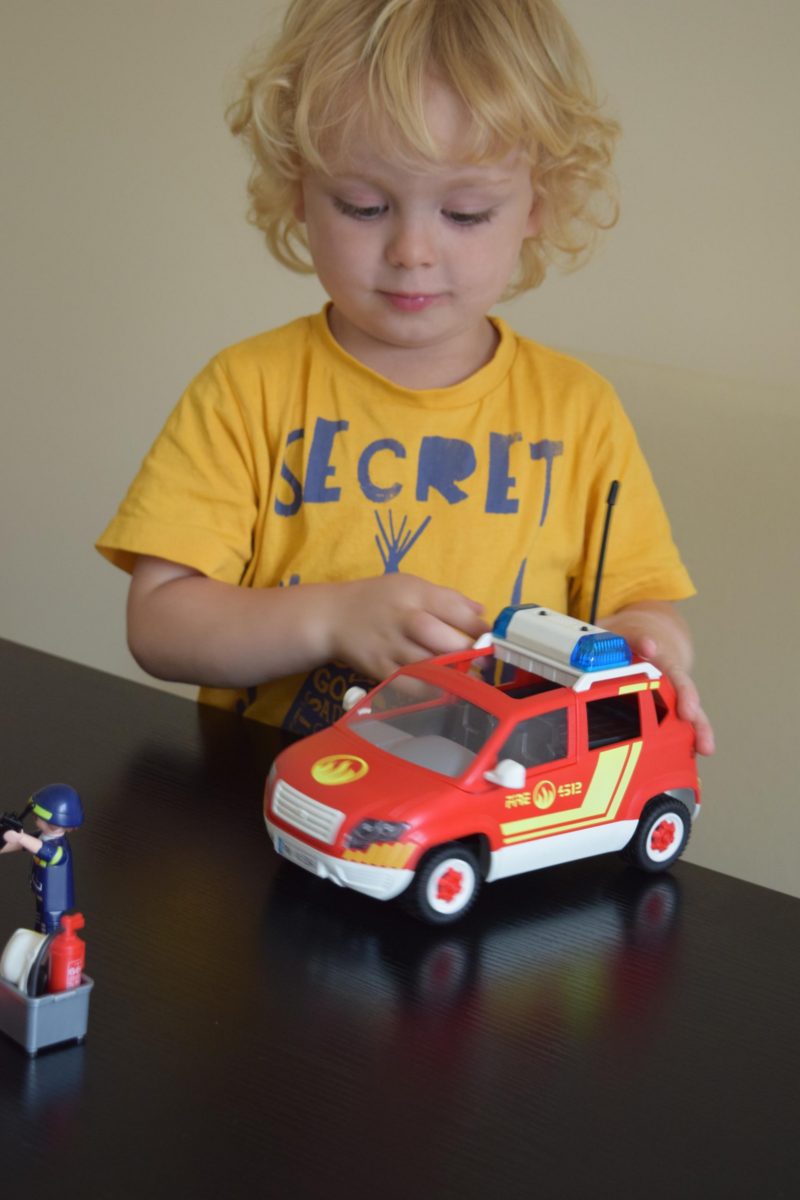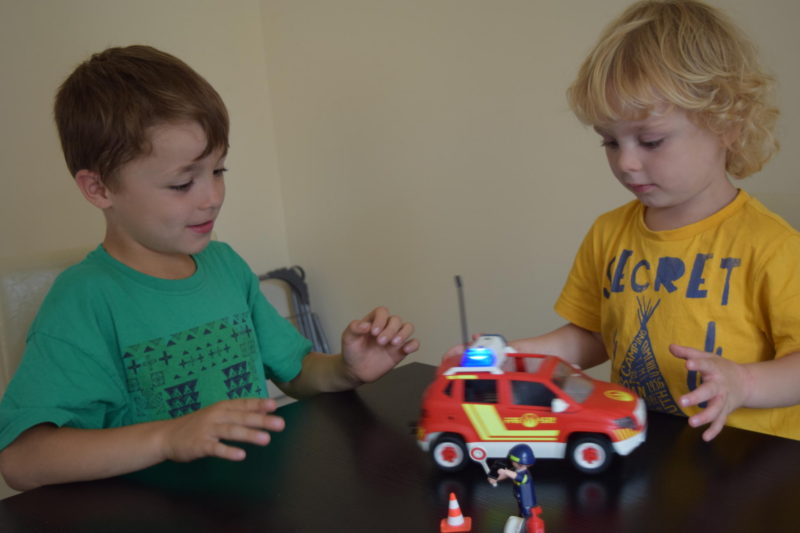 Making a great addition to any toy box, the Fire Chief's car is suitable for a wide age range, and is perfect for all kinds of role play. We have had the fire car rescuing people from the farm, rushing to the rescue of other cars stuck on a bridge and putting out fires in the toy castle. There is so much scope for play and development, and comes as part of a large Playmobil Fire range – we are thinking about getting the larger Fire Engine for Max for Christmas – I know he would love it.
Priced at £18.99, the Playmobil Fire Chief's Car is a great all round toy, developing construction skills and co-ordination as well as providing hours of fun play. PLAYMOBIL are a top manufacturer within preschool, and we highly recommend them.