Many of you will have heard of Rockin' Baby and associate them with gorgeous baby carriers – but did you know they also have a huge kids clothing range too? With sizes from birth-10 years, this is the brand for those of you who love cute clothes but also want to give something back. Rockin' Baby now partner with well-managed non-profit organizations around the world to donate slings and childrenswear to needy mothers and children – child-to-child, mother-to-mother.
Gemma, Jacob, Max and Eliza were all sent some outfits from the 2016 range to try, and I was pleasantly surprised by the variety available.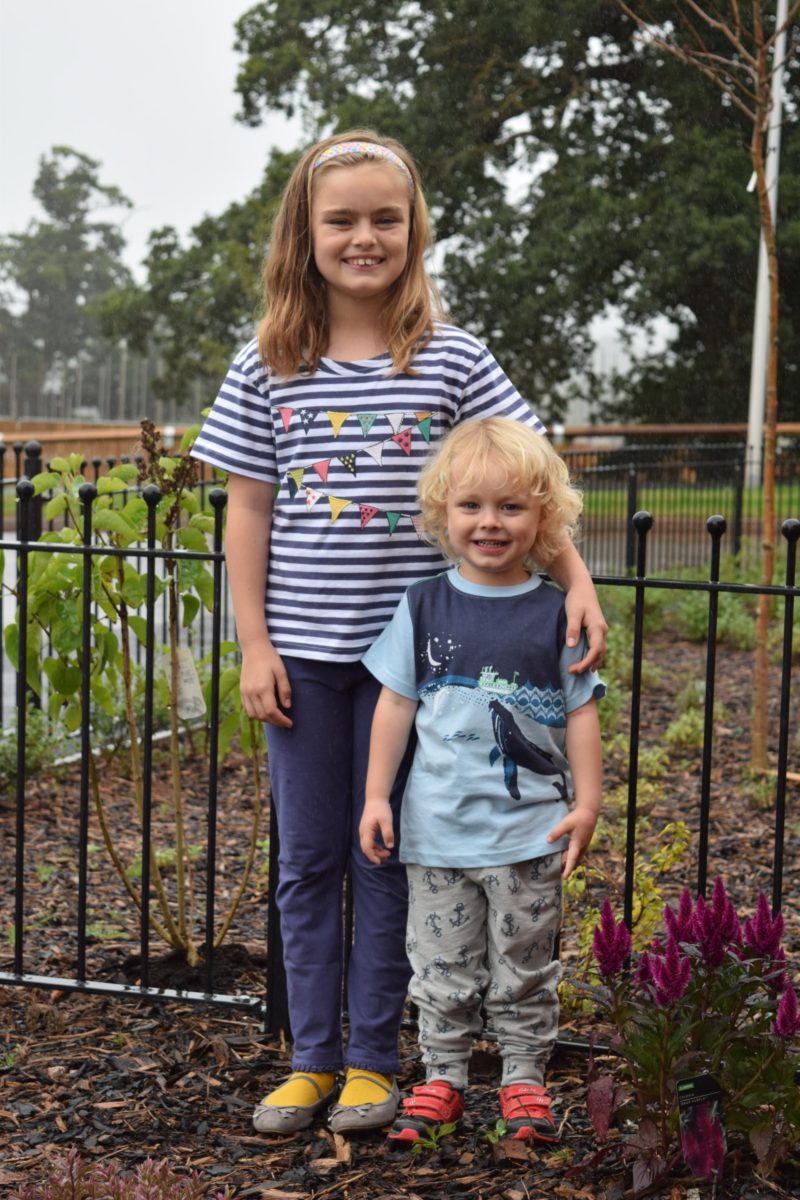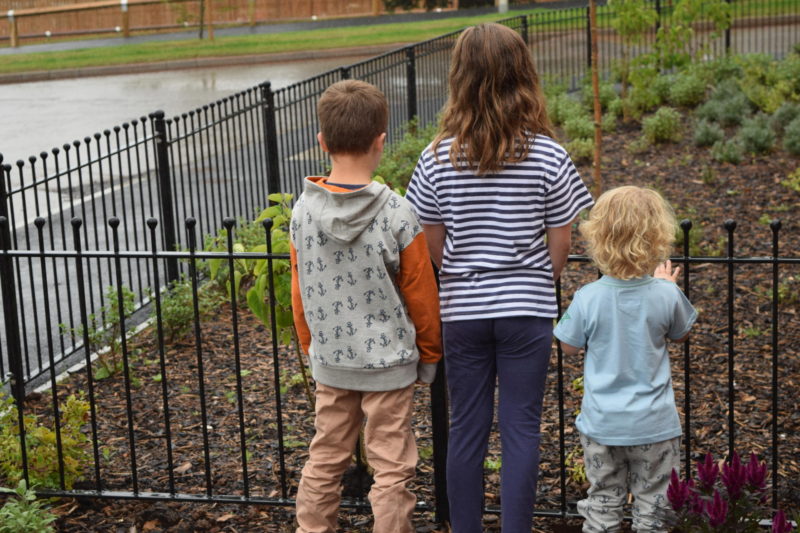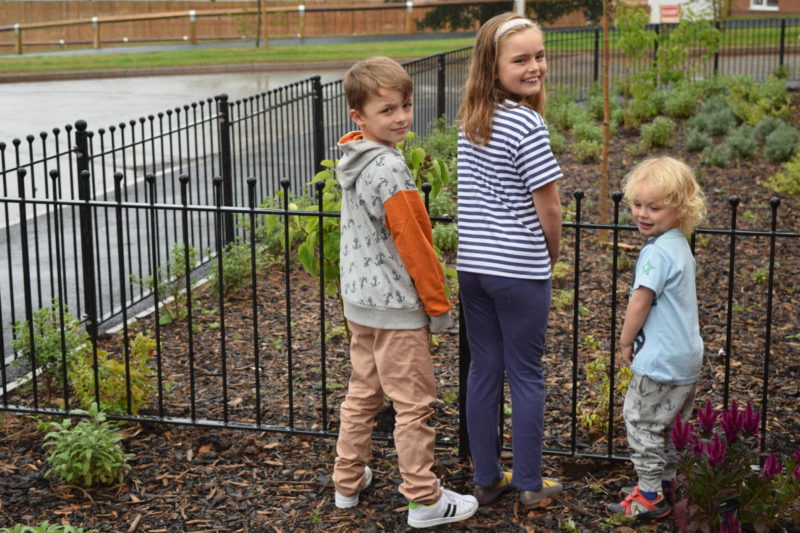 Gemma is wearing the Florence Stripe Bunting tee with purple leggings. Jacob has the Sam Anchor print sweatshirt and Chester Chinos, and Max is wearing the aptly names Max Anchor print sweatpants and Hunter Whale tee.
Everything is exceptionally good quality, washes and wears well and has plenty of growing room without being too large. I love how soft it all feels, even after several washes, and how all the clothing keeps its shape. The designs are all printed or embroidered, and have stood up to everything so far.
Eliza was sent 2 outfits – the Wrappin Sea Horse dress with matching bodysuit and Crawlin' Wave Print leggings, as well as the Ella Fruit and Floral print sundress.
The Wrappin' Sea Horse dress is just beautiful, and I love the print and the wrap effect front. It works well on its own or with the little crawler leggings – everything from the Rockin' Baby Nautical collection seems to fit together really well, and you could make lots of different outfits.
The Ella Fruit and Floral print sundress is gorgeous too – I love the bright colours and the contrasting prints. It can be worn on its own on hot days, but we teamed it with a yellow vest for a slightly cooler afternoon.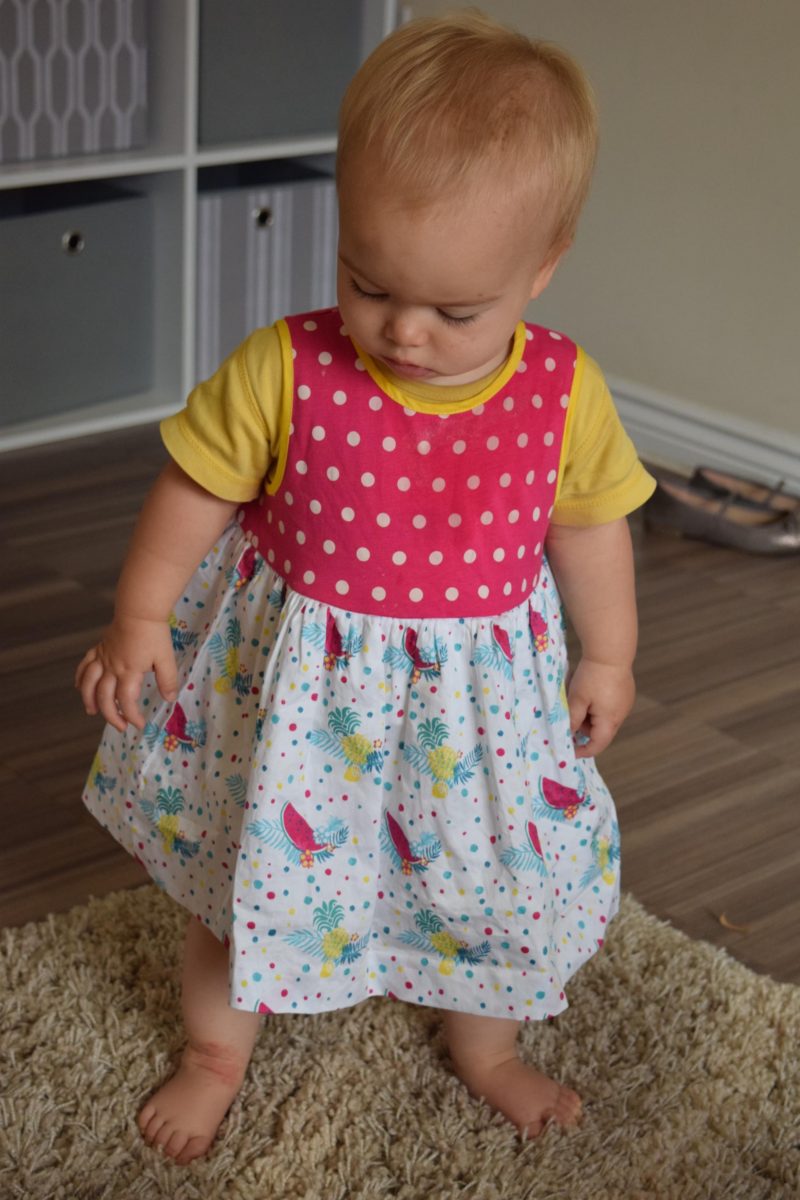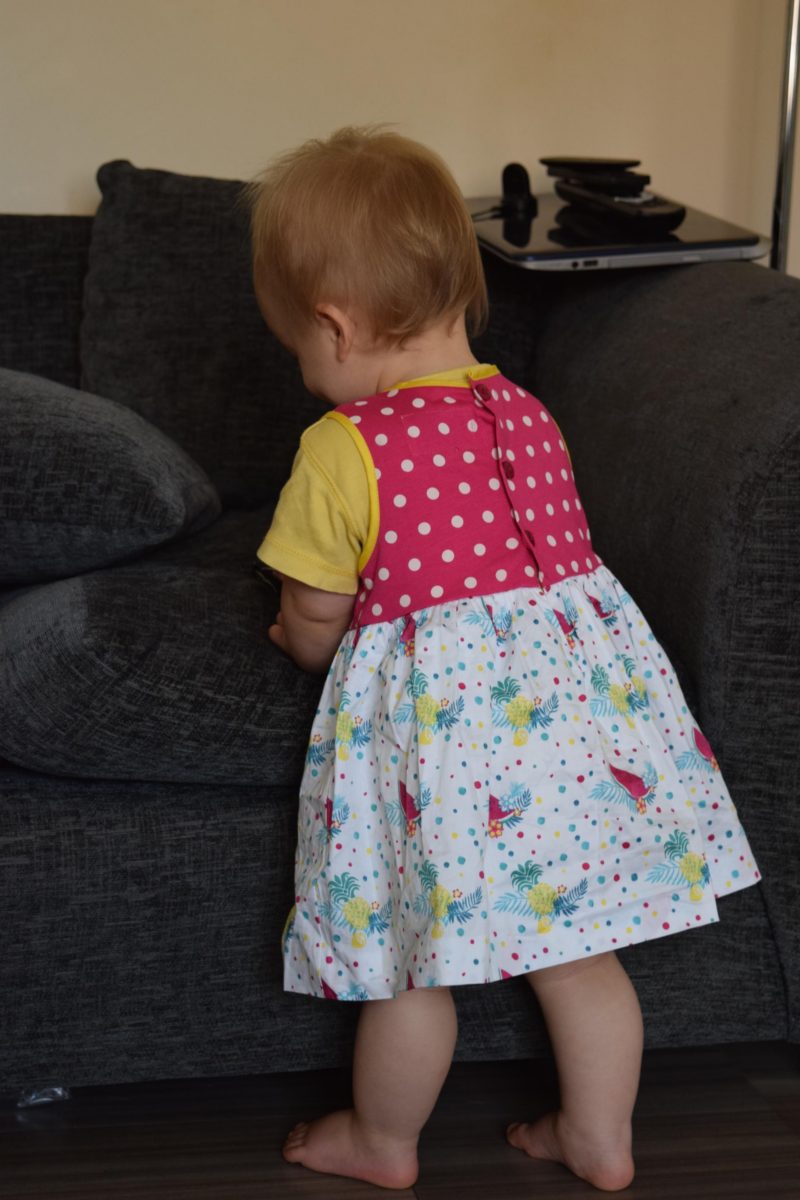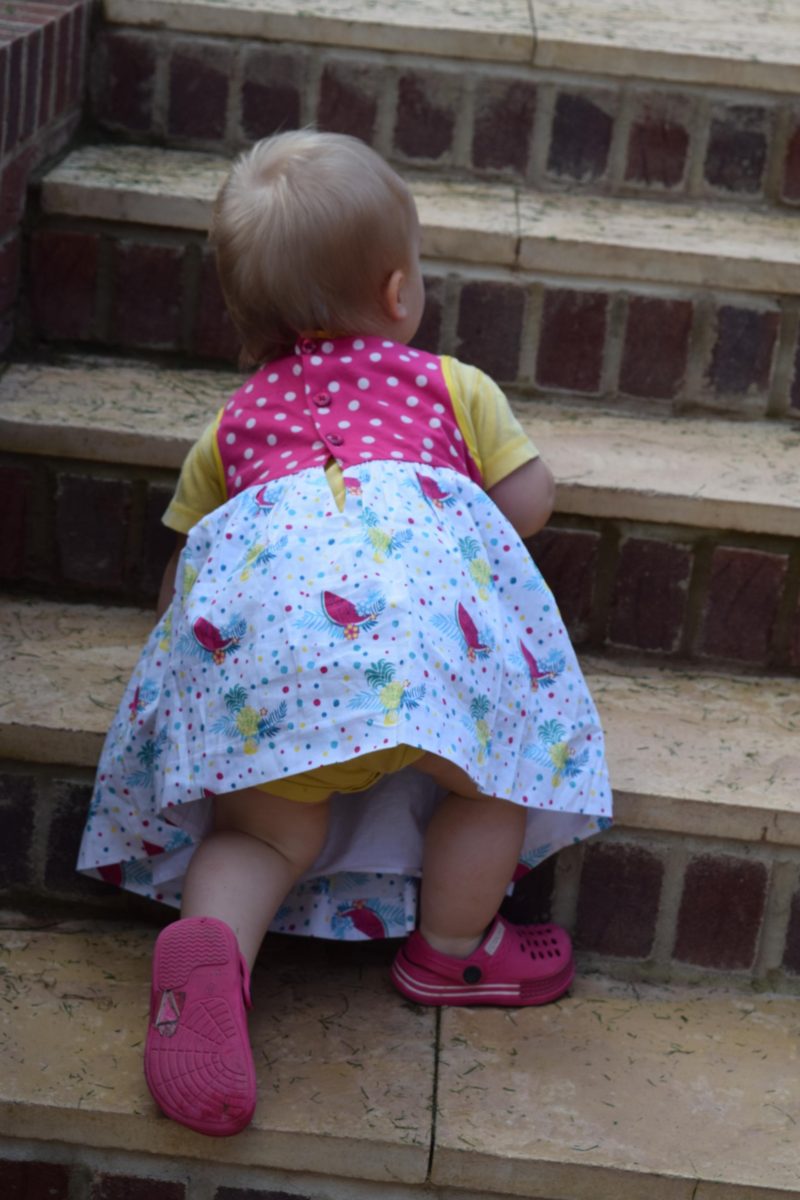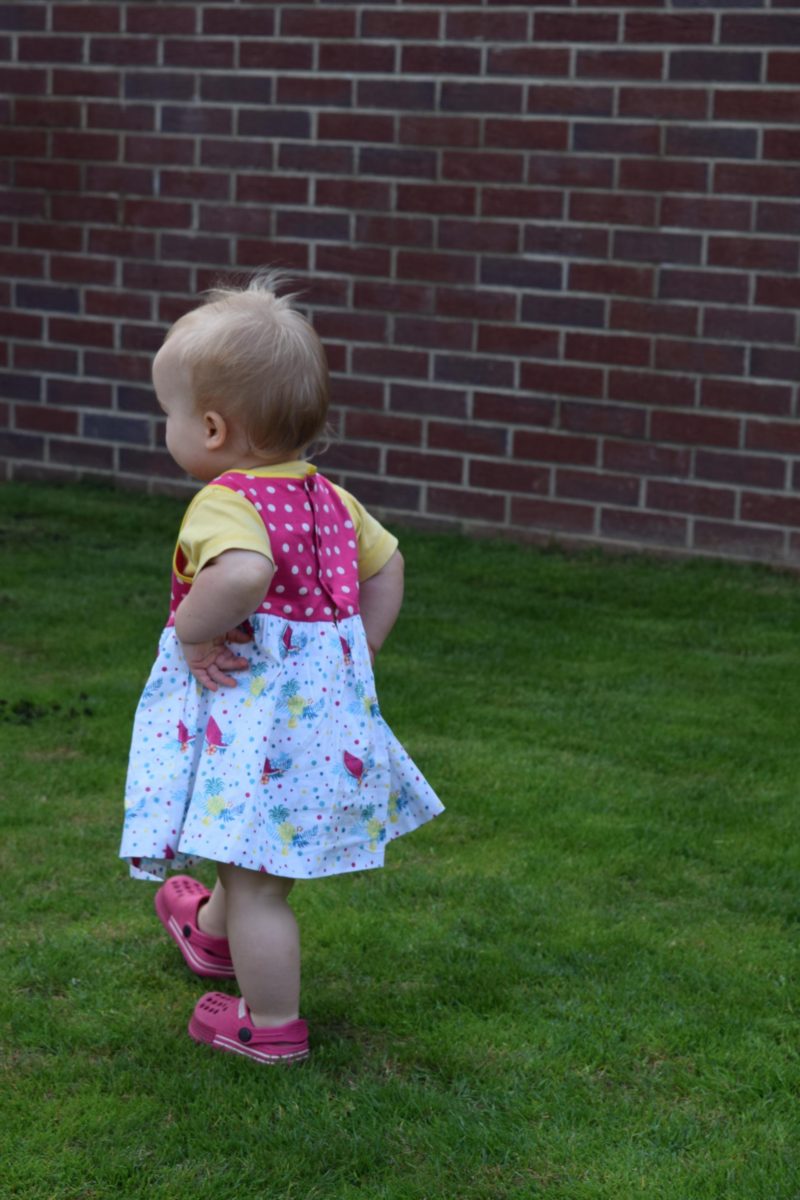 As with the older kids clothes, Eliza's items have been worn and washed several times and still look as good as new. The colours don't fade and the softness remains. All the children are comfortable in the clothes, and I know they will get many years of wear. These clothes will be handed down through the children, so when Jacob grows out of his they will be packed away for Max, and Gemma's outgrown ones will be saved for Eliza. Rockin' Baby clothes are too good not to keep!