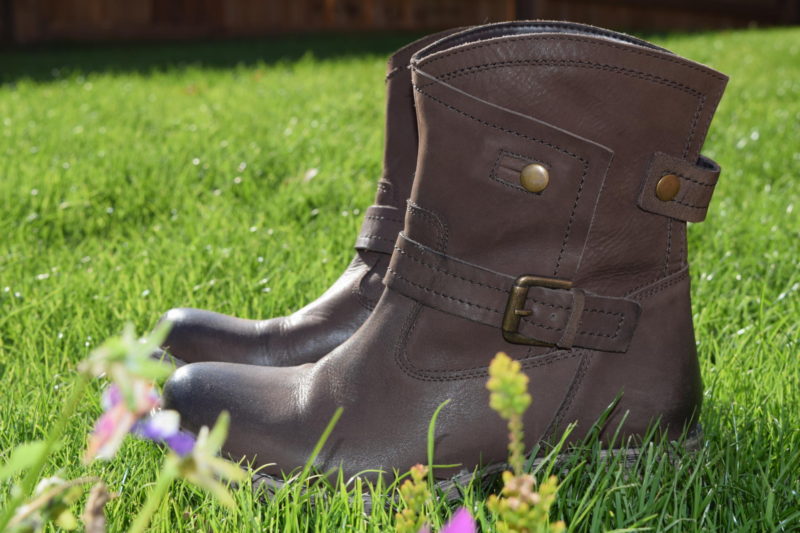 It's about this time of year that I start thinking about winter clothes – swapping the tshirts for wooly jumpers and the flip flops for boots. Even though the sun is still shining there is a chill in the air. Brantano recently sent me a pair of their rather gorgeous Lotus Lilian ankle boots in brown leather – perfect for the colder, damper school runs to come.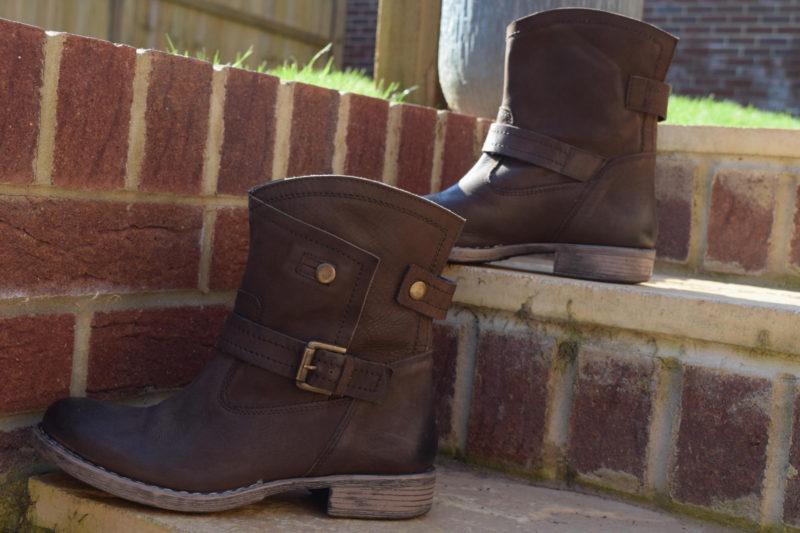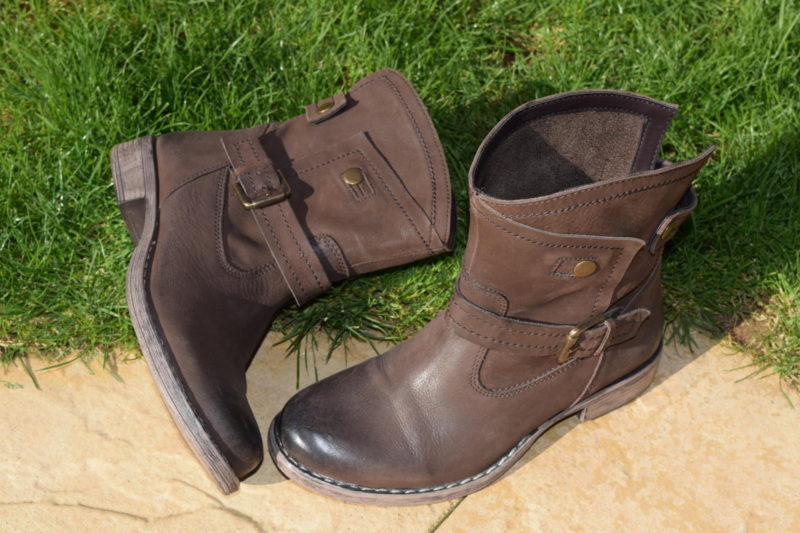 The military inspired styling makes these boots really on trend right now, and the chocolate brown colour goes with everything from jeans and jackets to skirts and tights. I love the comfortable rounded toe – although if you have wide feet you might find this a bit on the tight size. I would definitely recommend getting your feet measured first if you have a chance. The top of the boot sits a couple of inches above my ankle bone, which is just right for me.
I am never brilliant with heeled footwear – anything too high just isn't comfortable for everyday wear, but the small 3cm block heel on these boots is easy to wear and causes me no problems. They are incredibly comfortable to walk in and fit snugly to my feet without any rubbing or pinching. The soles have a good amount of grip, yet remain flexible enough to walk in on all surfaces.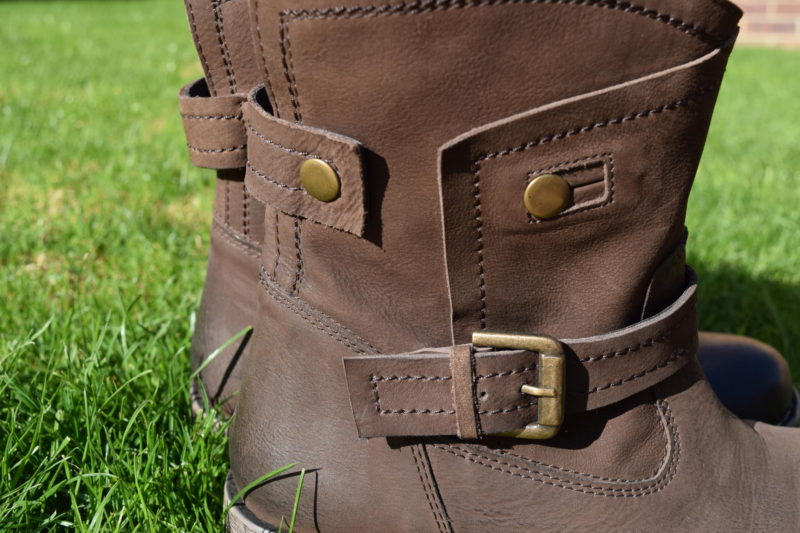 The detailing really makes these boots. The wrap around buckle and the small studs at the top mean they can be worn for any occasion, and they really help to lift an outfit. The burnished leather is delicate, soft and lightweight, and the inner textile lining is warm and cosy. Perfect for autumn, winter and even the cooler spring days, these Lotus Lilian ankle boots are my new wardrobe essential!