As part of the Generation Graco team, we have been taking a closer look at the Graco Milestone car seat. On paper, it seems like a really good value option for parents. Described as the 'only seat you will ever need', the Milestone is suitable from birth to 12 years, and is priced at a very reasonable £149.99.
Our first impressions were of a very solid, well constructed car seat, which Eliza couldn't wait to get into!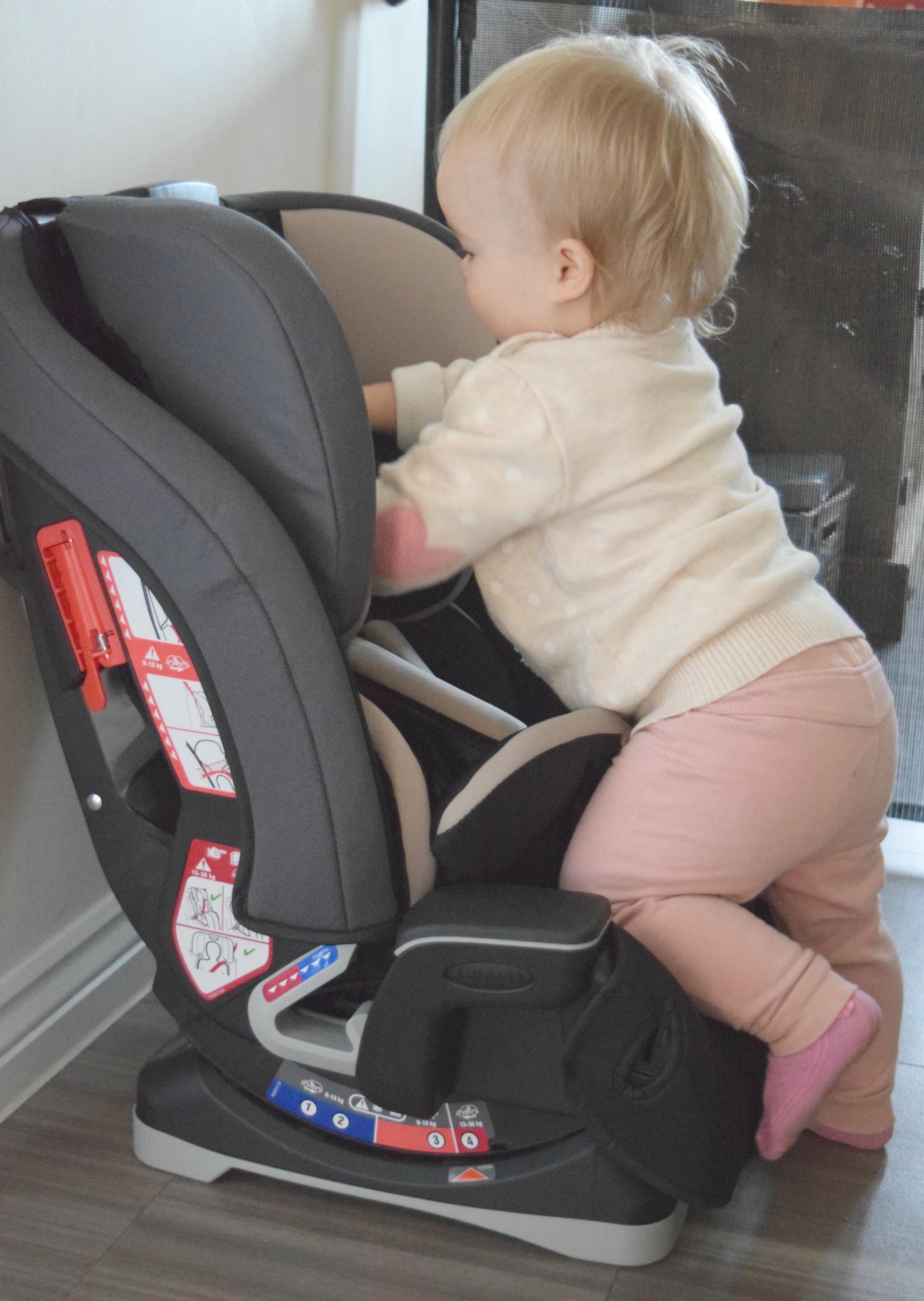 So what makes the Graco Milestone special? The main selling point is the fact it is convertible to cover three different stages. You start off with a rear facing infant seat, suitable from birth to 13kg. Then you convert the seat to a forward facing car seat with a 5 point harness from 9kg to 18kg. Finally, you can remove the harness to create a high backed booster seat suitable for children between 15kg and 36kg. The first stage car seat comes with a newborn insert, and there is also a second insert for young babies, which you can easily remove as they grow – it simply offers more padding, and allows you to create the perfect seat size.
Fitting in the car is fairly straightforward. You simply follow the colour coded slots to feed the seatbelt through, and fasten it as normal. There is no Isofix option for this seat, which is a shame, as I think a lot of people do prefer Isofix fastenings now – however, once installed the Milestone does feel very secure and there is no movement.
One of the real plus points for us is the easy to adjust harness and headrest system. As your child grows, you simply pull the headrest upwards, and this simultaneously adjusts the harness height too – so no need to thread straps through the seat when you need to change the height.
The 5 point harness is secure and easy to fasten, and the seat itself holds both Max and Eliza in the correct seating position. I love the fact there are four different recline positions – two in rear facing mode and two in forward facing mode. This is perfect when your little one nods off on a journey, as it stops their head from lolling forwards. There is also a handy cup holder which clips onto the side of the seat.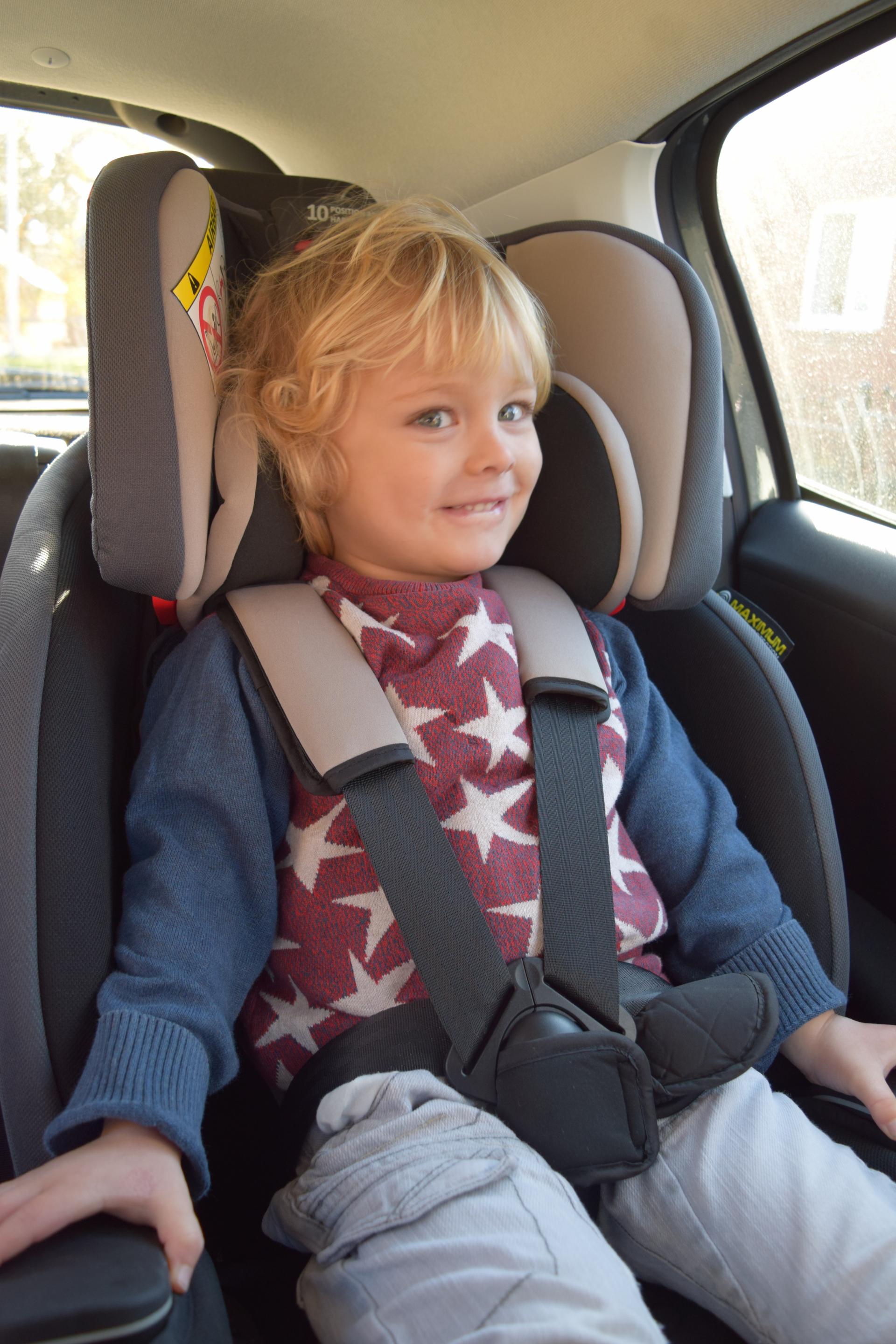 So what do we think of the Graco Milestone car seat overall? It's really simple to use, and really does last from birth until your child no longer needs to use a car seat. The recline positions and deep, wide seat with removable inserts make it really comfortable for all ages, and the harness and headrest adjustment make life so much easier for parents.
The only thing I would comment on is the longevity of the rear facing option. Currently in the UK, the law states that you keep your baby rear facing until 13kg, although I personally prefer to rear face my children until they are approx 4 years in line with other European countries. If the Graco Milestone had the option to rear face for longer, it would definitely be a more attractive option for me, and many other parents.
Having said that, the Milestone is a truly great value option, that covers you from the day your baby is born until the day you no longer need a car seat. It has a lot of great features, is easy to use, and is comfortable for little ones. One to consider.