I buy a huge amount of our baby and toddler products online, often utilising sites such as eBay. Once we have paid the mortgage, the bills and the childcare fees, there isn't a lot of cash leftover, and so I am always on the hunt for bargains. That's where sites such as NurserySavings come in. They began as a small family eBay business in 2011 buying returned nursery stock from retailers such as Mothercare and Dorel, which was then sorted, refurbished and graded before being sold them back to the consumer at a discounted price. To help you make the right choice, items are graded.
A grade items are in excellent condition and are as close to brand new as you can get. These will be the items that have been returned due to undelivered goods, damaged packaging or unwanted items that may have been used very briefly and then returned.
B grade items are considered as items that will show signs of mild use but overall look great, for example a pushchair may have slightly worn wheels or a subtle scratch on the chassis somewhere.
C grade items will show signs of everyday wear and tear. All items are checked to be fully functional, cleaned and tested to be safe for your little one by specialist engineers.
I would happily buy products from all of the grades above – especially for products that just don't last that long. Even for the more expensive items, I am happy to go for a slightly less than perfect option – a pushchair with a scratch on the chassis doesn't bother me at all, as I know that after being thrown in and out the boot a few times it will be scratched and marked anyway!
NurserySavings have some really great products from some well known and well trusted brands, and their newest partnership with Kiddy is set to be a real hit!
If you haven't heard of Kiddy before, they manufacture a wide range of children's products including car seats, strollers, carriers and accessories, and have over 30 years experience. Pioneers of the impact shield system, they have a big focus on optimal child safety, maximum comfort and innovative design.
As a way to celebrate this new partnership, NurserySavings are running a giveaway for a brand new Kiddy Guardian Pro 2 in Manhattan, worth £224. Enter the giveaway by visiting the NurserySavings giveaway page or by following the instructions below – good luck!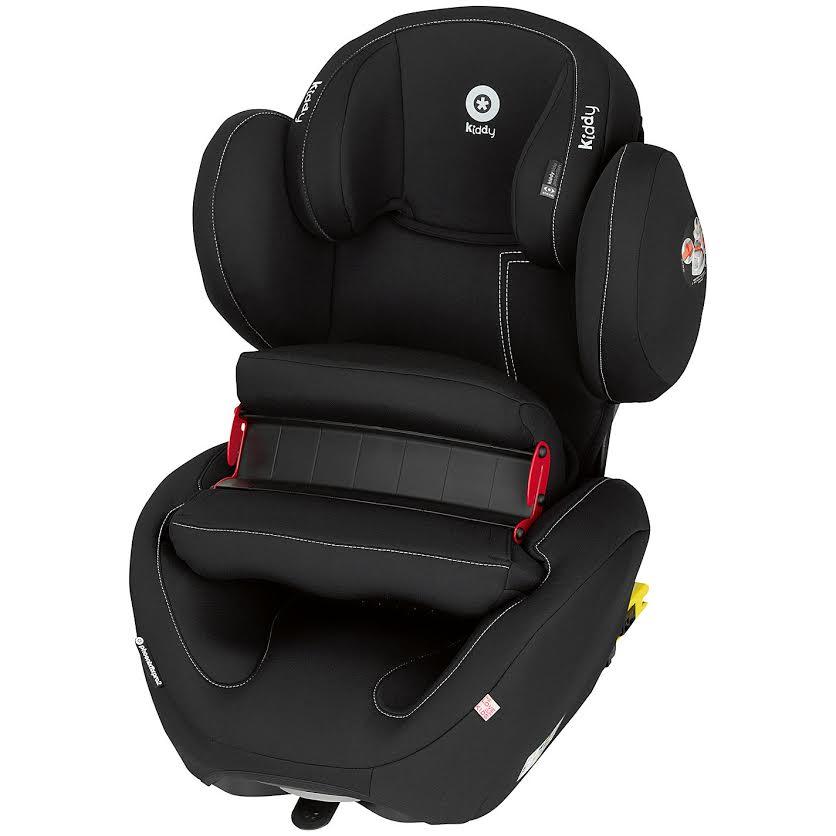 The KIDDY Guardian Pro 2 is the perfect Group 1/2/3 car seat for all round protection for your child, from 9kgs to 36kgs (approx 12 months old to 12 years old) with far superior safety protection than typical 5 point harnessed car seats. The Guardian Pro 2 grows with your child in height and width, to ensure the perfect fit, for the best protection, as they grow from toddler to pre-teen. This child car seat is designed to ensure everything is easy for you, and comfortable for the child. The KIDDY Original Impact Shield is designed to protect the upper part of a child's body from severe injury in the event of an impact. High tech materials have been used to give optimum side impact protection to the head and shoulder area. The Guardian Pro 2 seat has a patented built in KIDDY Shock Absorber, which has been constructed using car 'crumple zone' technology. This unique shock absorber effectively absorbs the forces created in an impact, thus deflecting them away from the child, and reducing the risk of pelvic injury.
There is no seat that is quicker or easier to fit for any child over 9kg, because there is no fiddly harness to adjust. Simply decide whether the child's weight requires the protection shield or not; adjust the back height with one hand; and route the seat belt into position; then off you go!
A great light weight seat for anyone who needs a quick swap between children or cars.