Eliza is now 16 months old, which means it has been about a year since we started weaning her. It's strange – that year has flown by, but it's also really hard to remember a time when she was this little newborn surviving on milk alone. Now, Eliza is fully established on family meals, loves all sorts of foods and is constantly trying to break into the biscuit tin. She has come such a long way in a few months!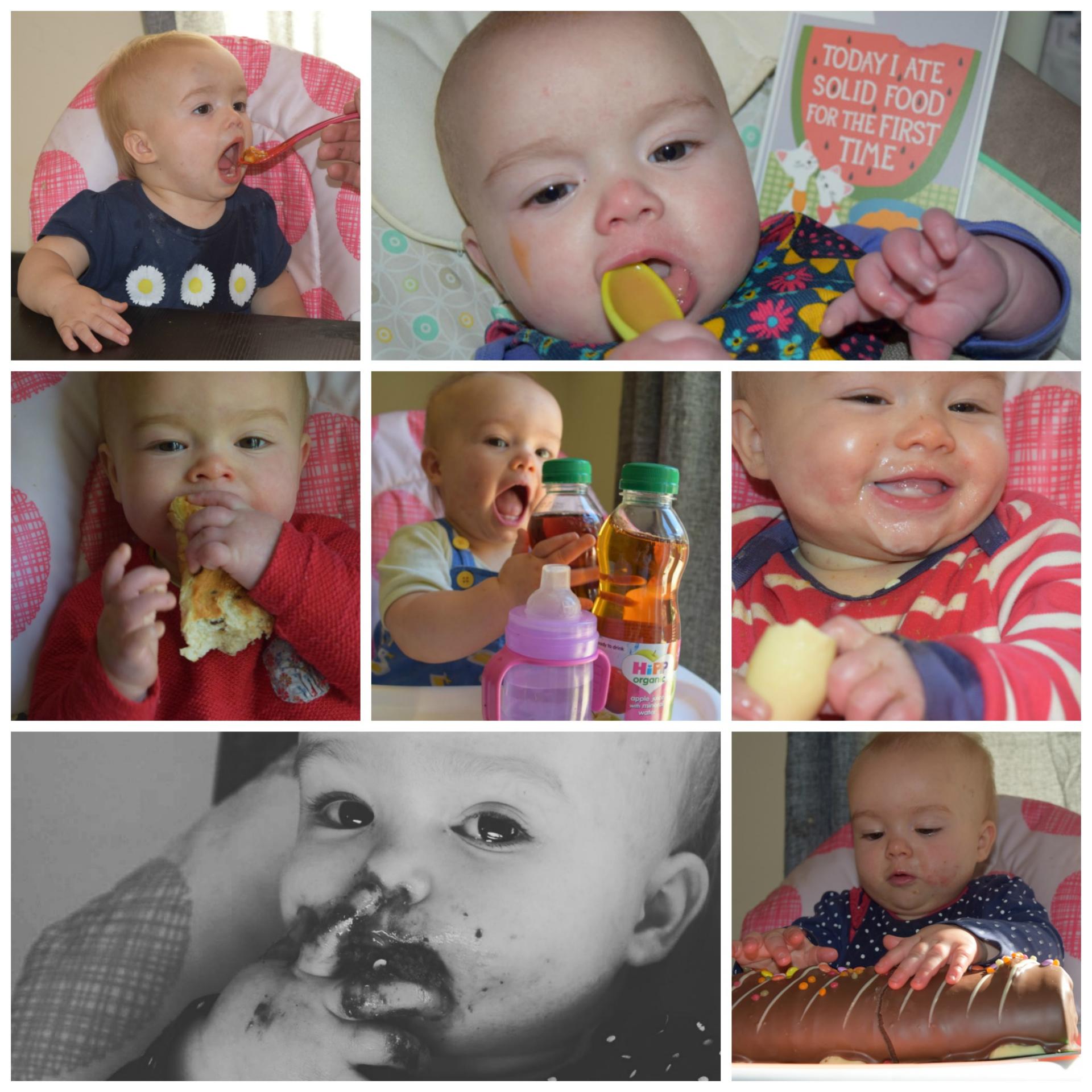 I think my personal favourite weaning stage was when we progressed from purees to family meals, when Eliza started sitting up at the table and really joining in with our dinner times, sucking on Yorkshire puddings and sticks of carrot at Sunday lunchtime.
As many of you know, we have been a part of the HiPP Organic Wean Team over the last 12 months, which has meant a lot of lovely samples for Eliza to try as well as heaps of expert advice along the weaning journey. As the experts in organic baby food, HiPP knows the importance of eating tasty, wholesome food, using only the very finest ingredients full of nutritious goodness. HiPP has some useful tips to help you if you are weaning your little one. If you're in the first four weeks of weaning, this handy guide could also help you out.
HiPP Organic took some of the Wean Team's experiences and advice and used it to create this lovely little infographic – can you spot Eliza in there?

We have really enjoyed being a part of the Wean Team, and it has been wonderful to have expert advice to hand, as well as being able to compare weaning notes and experiences with the other Wean Team members. I can't believe all our little tiny newborns are now well on the way to toddlerhood!
So, what have we learnt? That weaning can be fun, and that all babies DO get there, in their own time. Yes it's messy, yes it can be frustrating and worrying at times. But seeing your little one try new things, discover exciting new flavours and become part of family meal times is such a pleasure.
HiPP Organic has the biggest assortment in baby food, with more than 140 products including milks, cereals, pouches, tray meals and jars, covering every stage of baby's development. You can view the whole range on the HiPP website.