We started weaning Eliza just at around 5 and a half months old. She was taking more and more milk, appearing to be much hungrier than she was before. She was sitting up, had good head control and was reaching out and trying to grab whatever you were eating. She was showing all the signs of being ready for this next stage, and so we decided to try her with a little taste and see how she got on.
At around the same time we were thrilled to be asked to be part of the HiPP organic Wean Team, a 12 month blogger programme which will follow every step of Eliza's weaning journey. HiPP Organic is a family run company which was created by Joseph HiPP, who in 1899 created the rusk after his wife was having difficulty nursing their twins. The popularity of this rusk grew and grew, and in 1932 Joseph HiPP launched his own company. Later, in 1956 Joseph's son Georg expanded the family business and developed new industrial manufacturing process for organic baby food in jars. Today HiPP Organic is run by Georg's son Claus and grandson Stefan. I love the fact it is still such a family focused business, passionate about making weaning a positive and practical experience.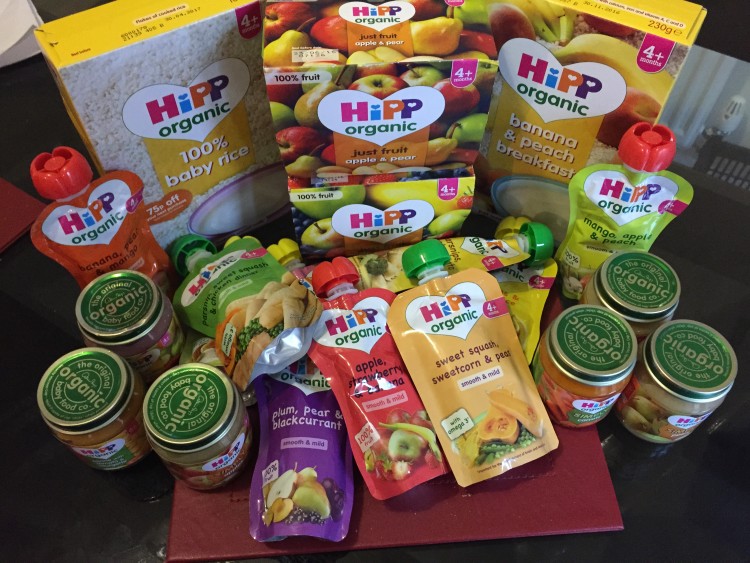 HiPP has a product range of more than 150 products in the UK, including milks, cereals, tray meals and pouches. We were sent an amazing hamper of first stage foods for Eliza to try, and she has really enjoyed getting stuck in! Simply Carrots was a real hit – she watched us intently as we loaded it onto a spoon for her, and got pretty excited when that spoon came her way!
The HiPP range covers pretty much everything we need for all occasions. We use the jars when we are at home, the powdered cereal for a quick and easy breakfast and the pouches for fast meals and for using when we are out and about – they are so easy to use on the go!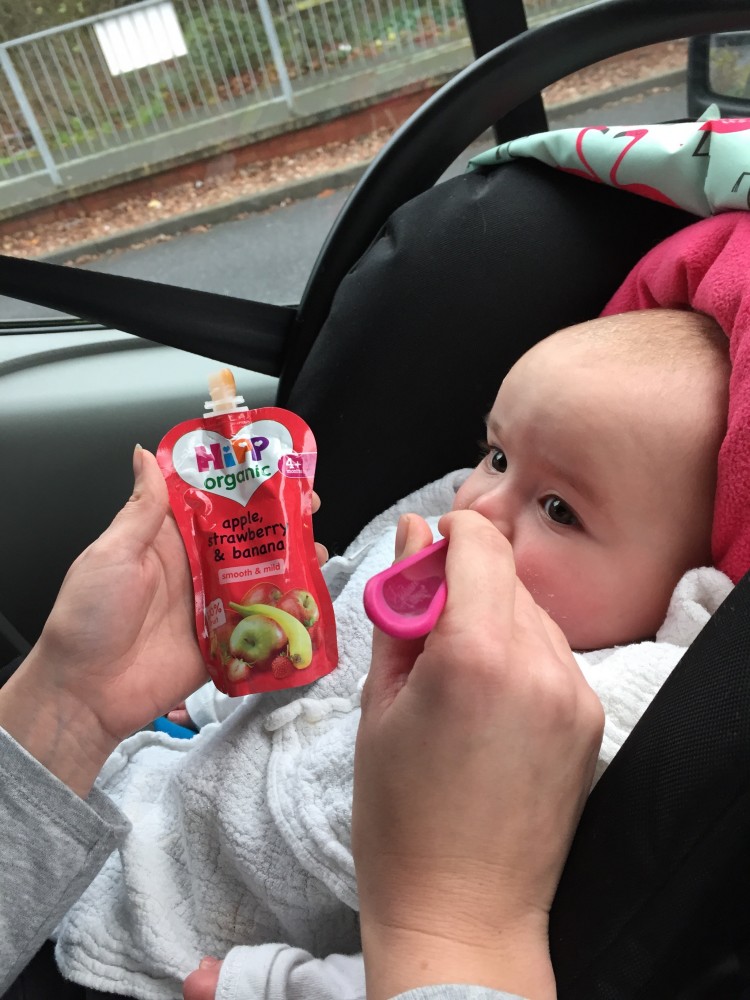 As well as HiPP pouches and jars, we have been offering plenty of finger foods to encourage hand eye co-ordination and allow Eliza to explore food, taste and texture in her own way. So far she has loved getting her hands dirty and trying banana, orange, pepper, rice cakes, tomato and cheese.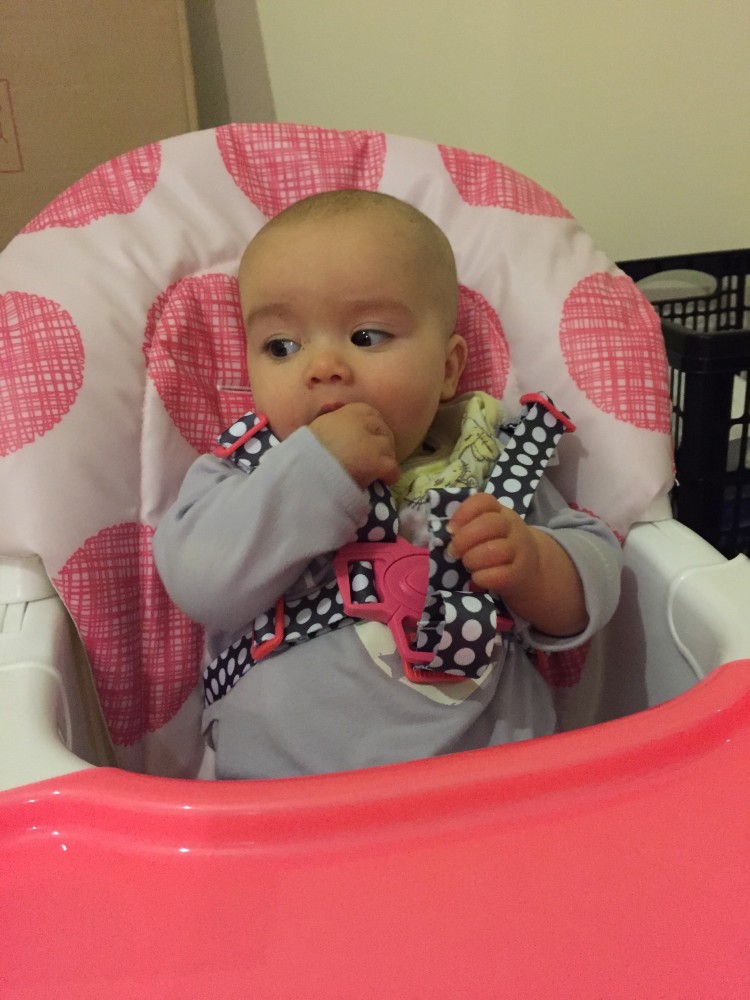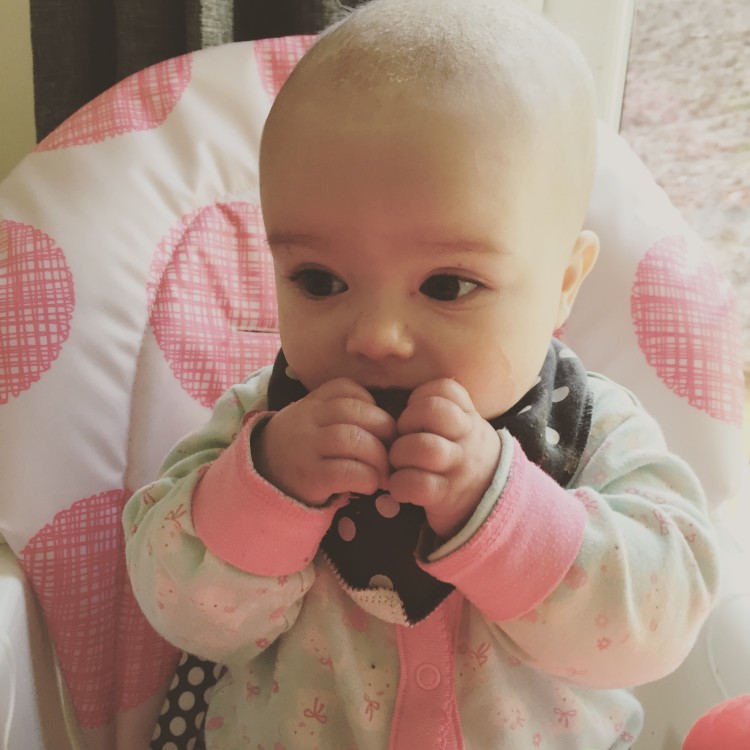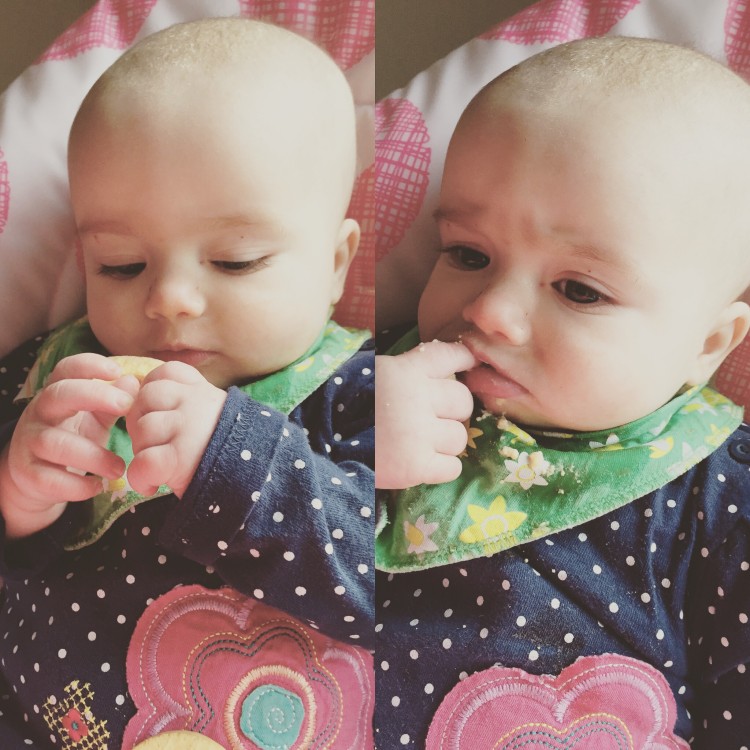 Watching her face as she tries new foods is wonderful – you can see her expression change as she bites into things and gets her first taste of a food. So far there isn't really anything she hasn't enjoyed, although tomato got a few funny faces! I will keep offering her bits of everything we eat, and just see how she goes for now.
Now Eliza is 7 months, we will be starting to offer slightly lumpier textures, and bigger finger foods to teach chewing and swallowing. Watch out for our next weaning post to see how she gets on!