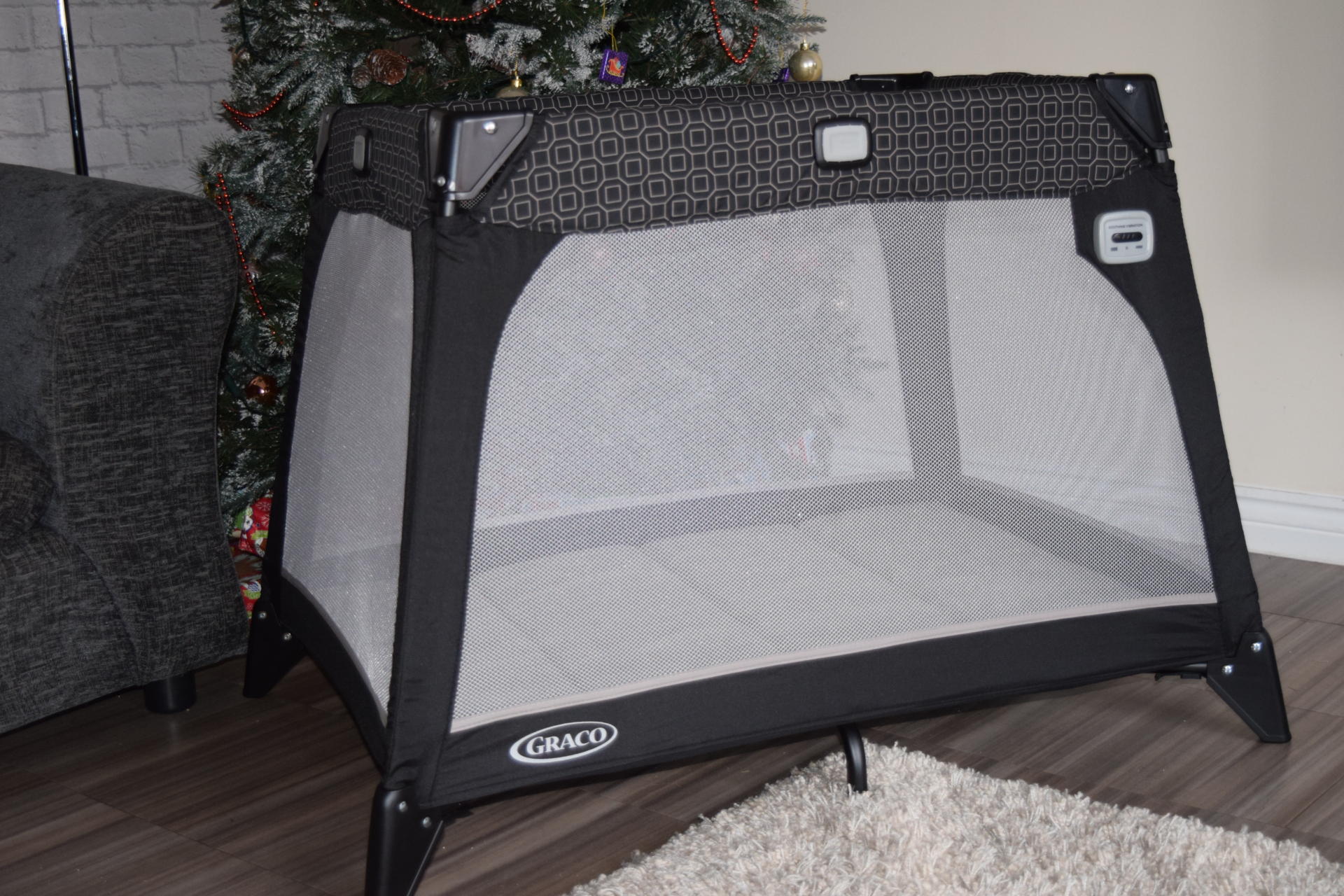 A travel cot is an essential baby and toddler item, especially at this time of year when many of us are heading off to stay with family and friends. Having said that, we have had a couple of travel cots over the years, and I have ended up falling out with them all – they are either too bulky, too uncomfortable or too difficult to fold!
So when we were sent the Graco Nimble Nook travel cot, I approached it with trepidation, fully expecting it to become a wrestling match. However, I was pleasantly surprised from the off!
The cot comes packed into a compact travel bag, with a handle for transportation. It's not too heavy and it does actually go back into the bag with ease after use – a major plus point there!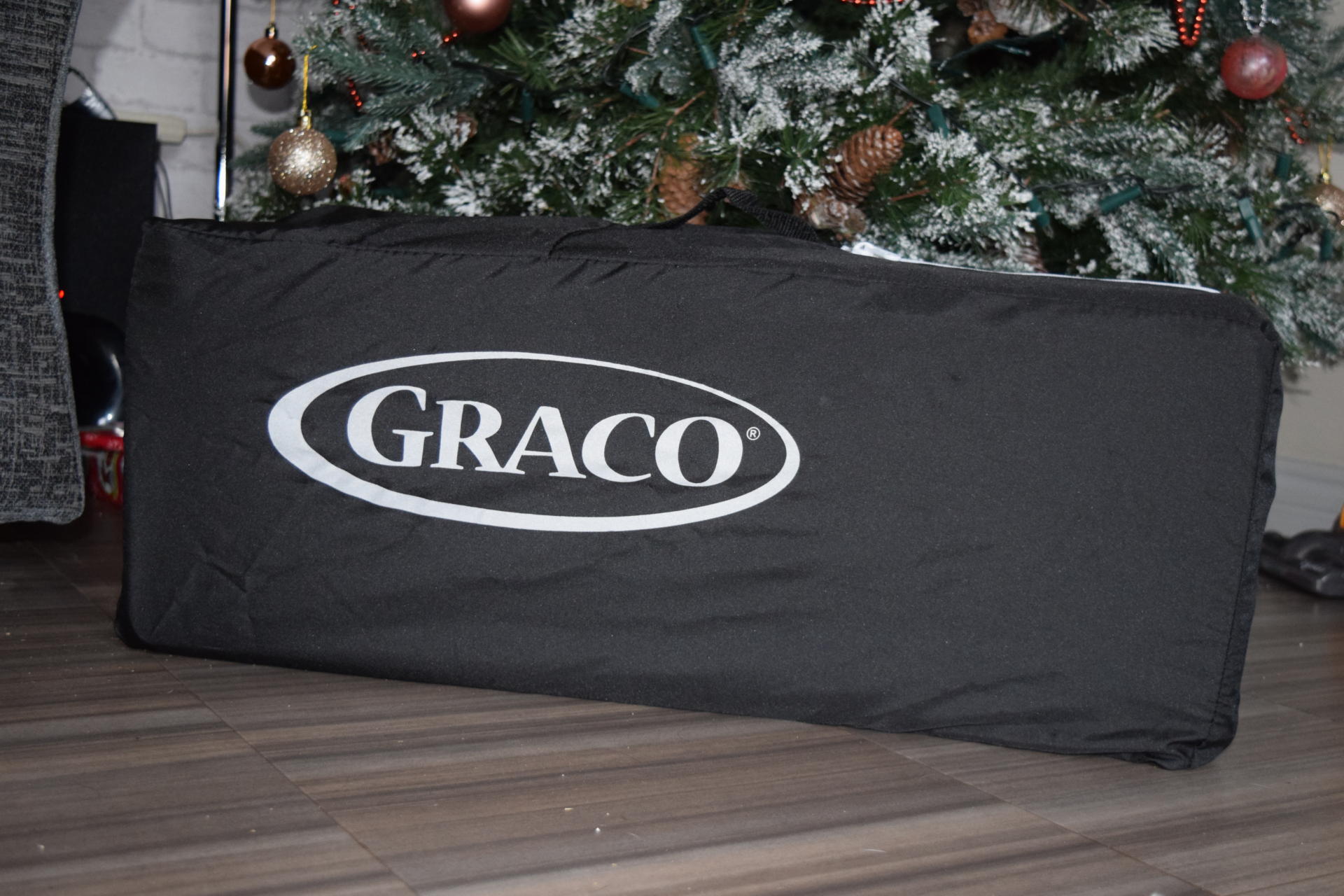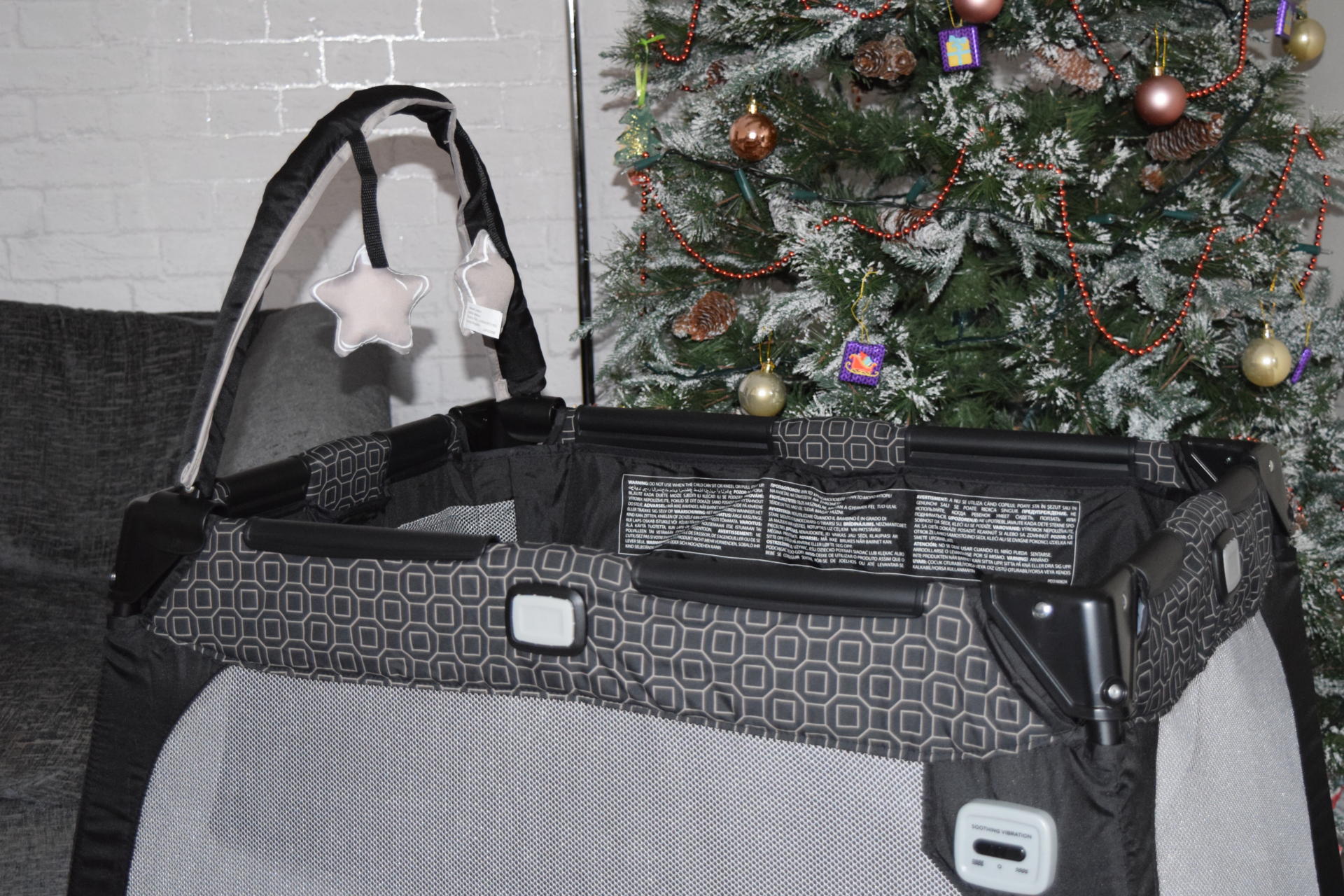 The Nimble Nook has two modes – one for tiny babies and one for slightly older tots. To get it set up, you simply unfold and pull the whole cot up towards you – the side bars will lock into place and you are ready to go straightaway. The mattress isn't the thickest in the world, but I think that's what you expect with travel cots to be honest – they can't be compact AND have superb mattresses. This one is more than adequate, and once you get a sheet on it's perfectly comfortable.
For younger babies and newborns, there is a bassinet feature. This comes as a piece of material and some bars, which looks daunting but is actually really easy to set up. The bars slide into the slots in the material bassinet, and the whole thing then clips over the sides of the cot. Fold the mattress in half and tuck it into the pockets at the side and you're good to go. There is a clip on cot mobile, and even a vibration feature, perfect for newborns who are soothed by movement.
Spacious yet compact, the Nimble Nook is the perfect size for Eliza at 18 months old. She has enough room to lie down and move about, yet it feels cosy at the same time. I would guess that this would be suitable up until about 2 years for most babies.
It could also be used as a playpen, and again the compact size lends itself to this perfectly. There is space to pop your child with some toys without taking over the whole of your living room.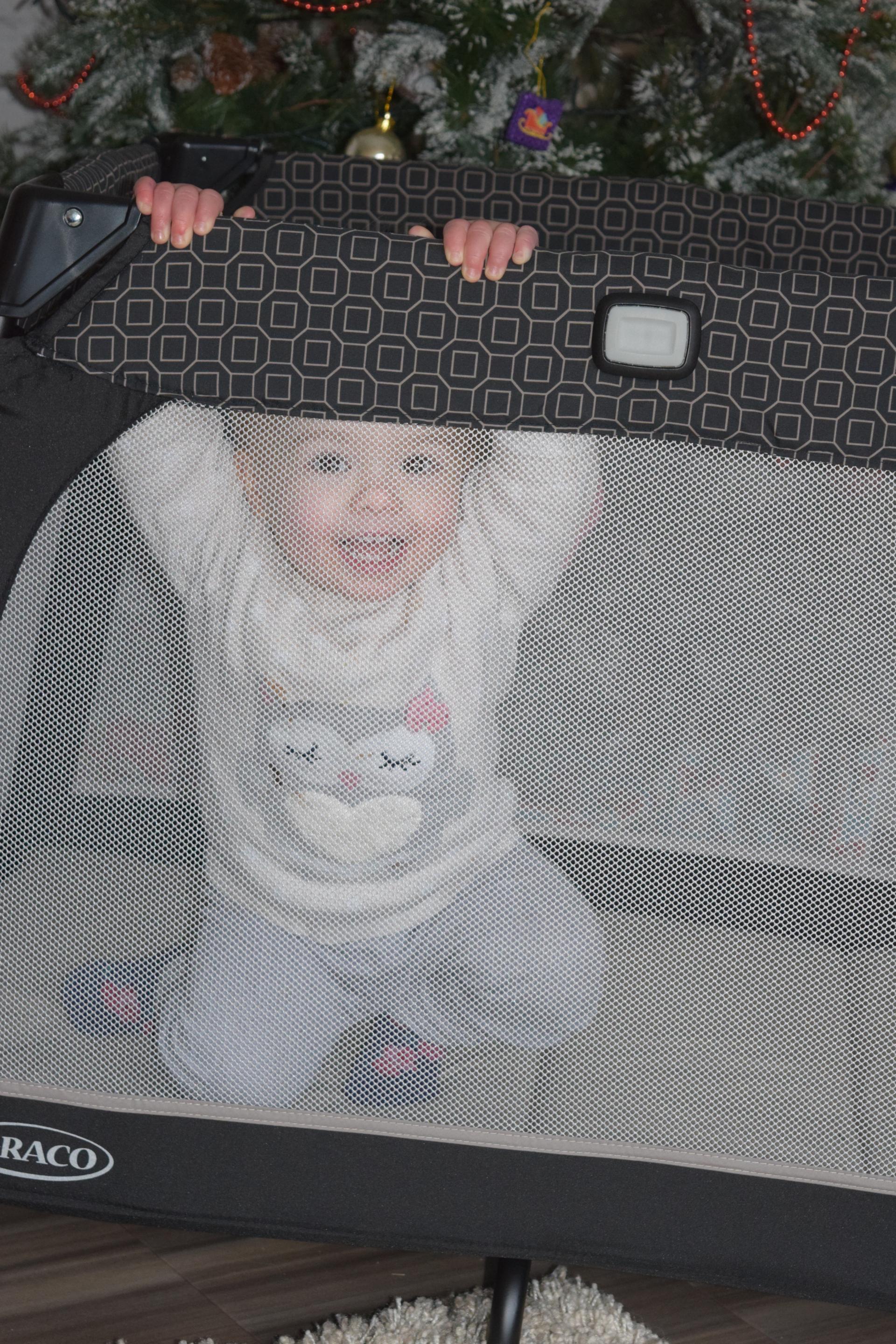 As for folding it away after use? This was the part I was dreading most – some travel cots have reduced me to a snivelling wreck in the past because they simply WILL NOT fold and go back int he bag they came in. I am pleased to report that the Nimble Nook is incredibly easy to fold – you simply push in the buttons on the sides of the cot and it collapses in on itself. From here you can pull the red lever in the base and hey presto – it folds! Wrap the mattress around the folded cot – this keeps it all together compactly – and slide it into the travel bag. Job done!
I would highly recommend the Graco Nimble Nook travel cot, and it would be a great investment. You can use it from newborn right through to the toddler years, and it doesn't take up too much space. It is lightweight, compact, comfortable and has some fantastic extras you don't find with other brands on the market.