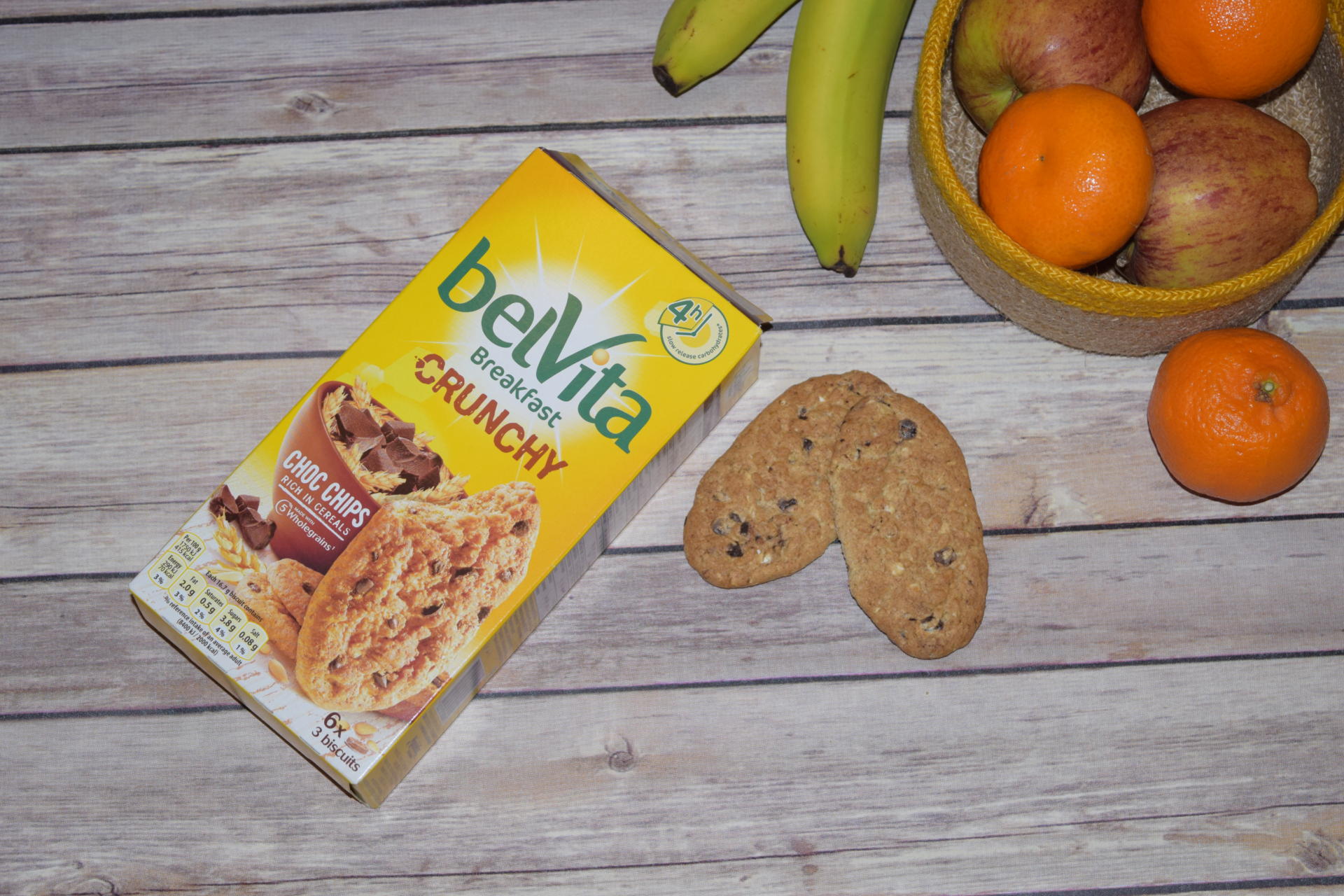 Like many busy parents, breakfast often comes bottom of the list in the mornings. I have 4 children to get to school and nursery, 4 lots of bags, coats and packed lunches to worry about – and that's before I even think about getting myself showered, dressed and ready for a day at work. So it's understandable that many parents skip breakfast altogether.
New research from belVita has shown that the way your morning starts can set the tone for the rest of your day. Sadly, 1 in 10 Brits admit they never have a good morning. Interestingly, 46% of people say they are more likely to have a good day if they eat breakfast – it helps them to feel more energised, alert and attentive, and improves cognitive and physical performance. Those who skip breakfast describe themselves as irritable, and often have trouble concentrating (this is SO me). A huge 89% of Brits also claim their morning sets the tone for the rest of the day, and admitted to being twice as likely to help someone out if they have a good start to the day (52%), compared to a bad start (23%).
belVita's Good Mornings campaign shows that good mornings really are contagious and the simple act of eating a balanced breakfast can make all the difference to our mornings and the mornings of those around us by increasing both our mood and performance. belVita Breakfast is a tasty and convenient on-the- go breakfast option, meaning even if you're busy – a good start to the day is still possible.
As well as eating a good breakfast, I try and ensure that our mornings run smoothly by planning as much as possible the evening before. I make the children's packed lunches in advance and keep them in the fridge, ready to grab and go. I lay the school uniforms and nursery clothes out in the bedrooms, so the children don't have to think about what to wear – they can just roll out of bed and pull on the clothes that are waiting for them. I need to start doing the same for myself – getting my work uniform out ready, making my own lunch and drink ready to chuck in my bag. Even setting the alarm 10 minutes earlier would make a difference – I could be showered and dressed before the kids were up, giving me more time to concentrate on them and chat about the day ahead.
How do you make sure you have a good morning? I would love to hear your hints and tips for a stress free start to the day.
*This is a collaborative post*