Did you know you are supposed to change your mattress every 7-8 years? I didn't until recently, and when we thought about it, it was – well- a lot longer than that since we had a new mattress. Luckily, Emma Mattress came to our rescue, and sent us a double mattress to try out.
Now, Kevin and I tend to disagree on mattresses. I like a firmer, more supportive feel, whereas he likes the thick, soft style you sink in to. As you can imagine, this has caused problems when trying to find the perfect solution. The Emma mattress seemed to have it all though. The top layer is a breathable, climate control layer for a comfortable temperature. Underneath this is a Hypersoft foam layer responsible for pressure distribution, supported by a firm cold foam layer. Essentially, this means that the top feels soft, but the layer below offers the firm support you need for a comfortable night.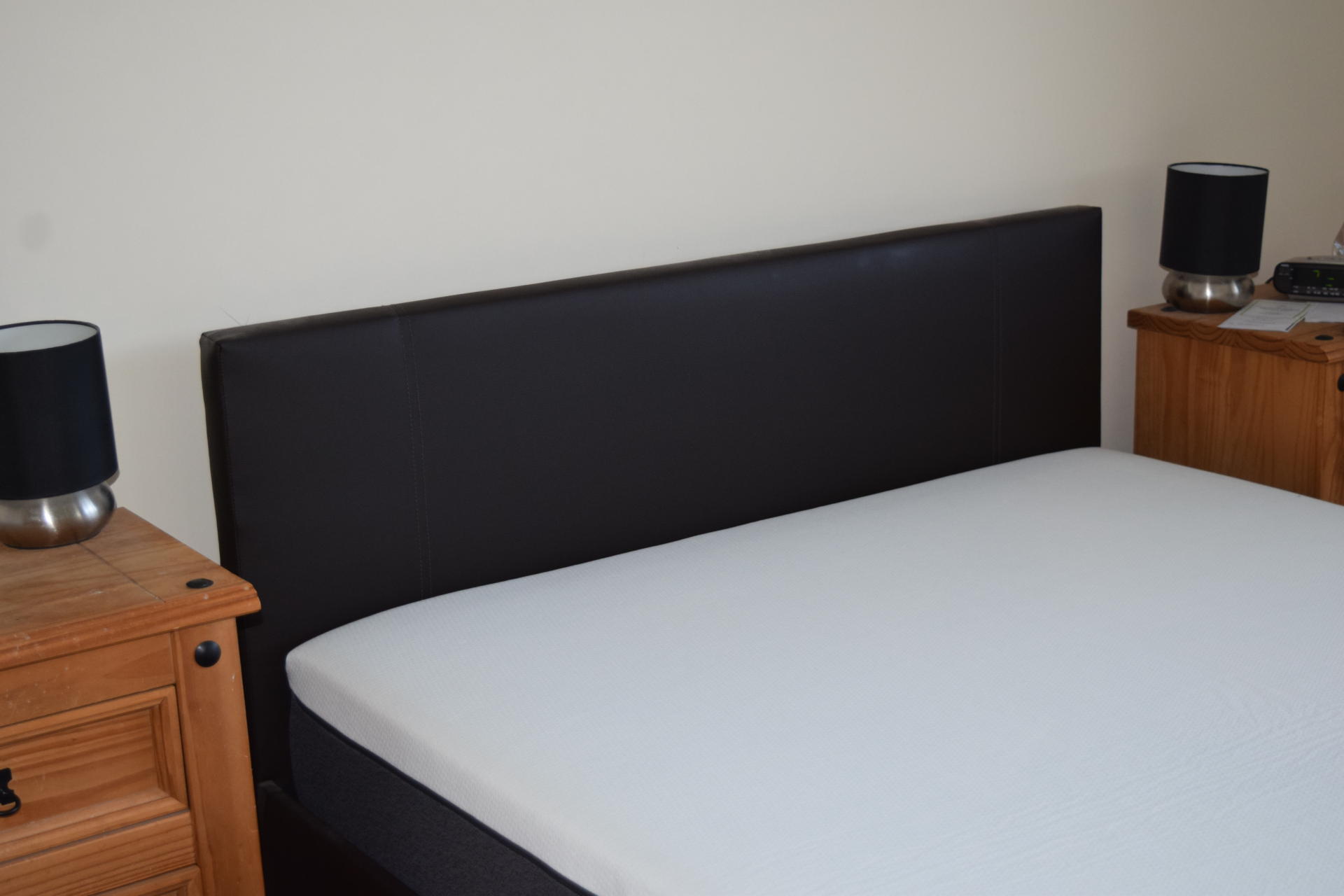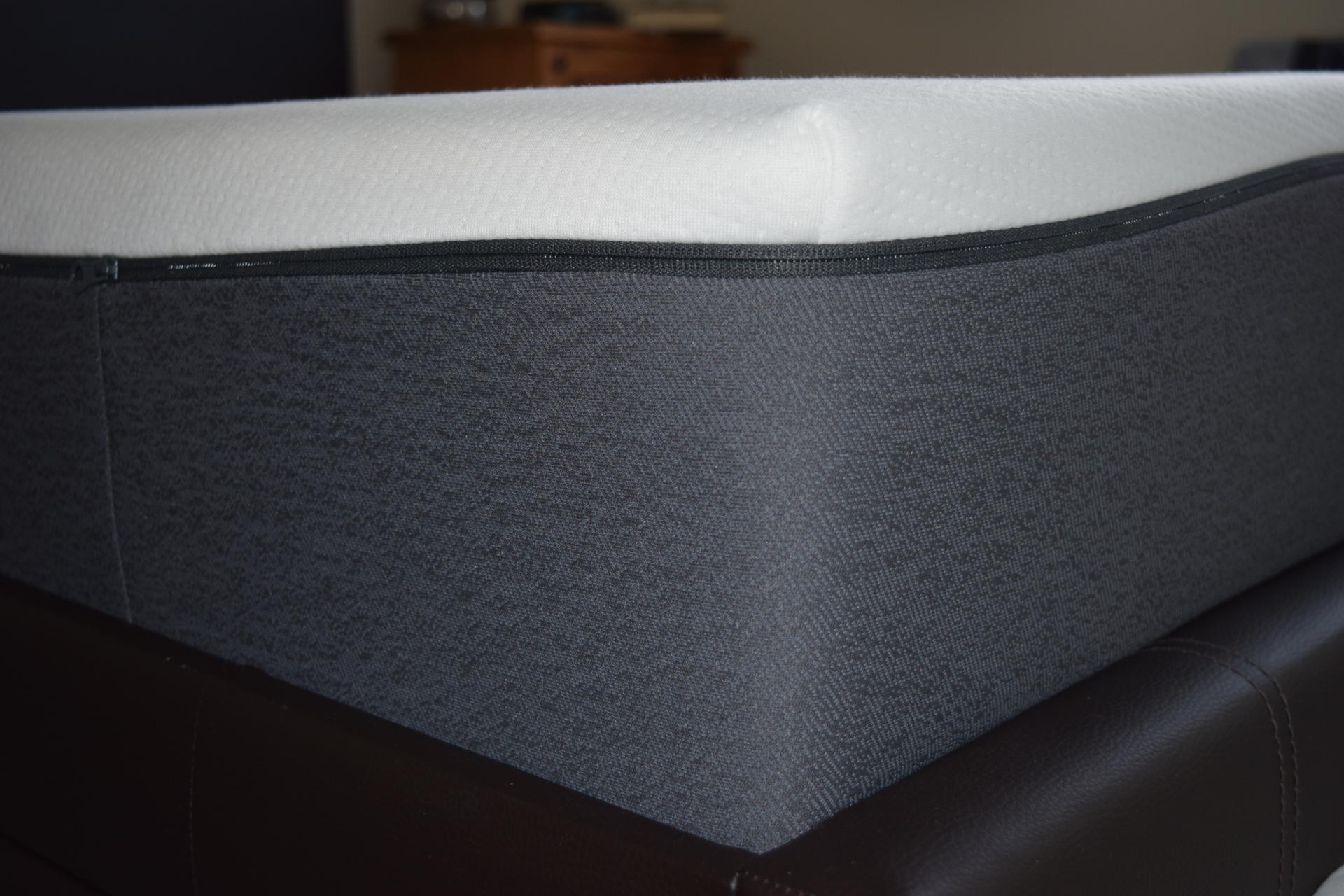 The first thing you notice on opening the mattress is the weight. It is not light, and you can feel the quality from the first touch. The Emma mattress comes rolled and compression packed, and as you release the packaging, it self inflates. This happens really quickly, so you can use the mattress almost straight away. We found it a lot thicker than our previous one, but it fitted comfortably on our double bed frame without any issues.
Max was the first to try it out. As you can see from the photo below, the top layer really is like a memory foam – it moulds to your body, and then springs back into shape when you get off. This offers great support when sleeping, even if you move about a lot.
We have been using the Emma mattress for a couple of weeks now, and I am pleased to say that we have both slept well. Kevin loves the softness, and although I was dubious at first due to this, I have to say I have found it to be just as supportive. Neither of us have woken up with any aches or pains, and the children approve too!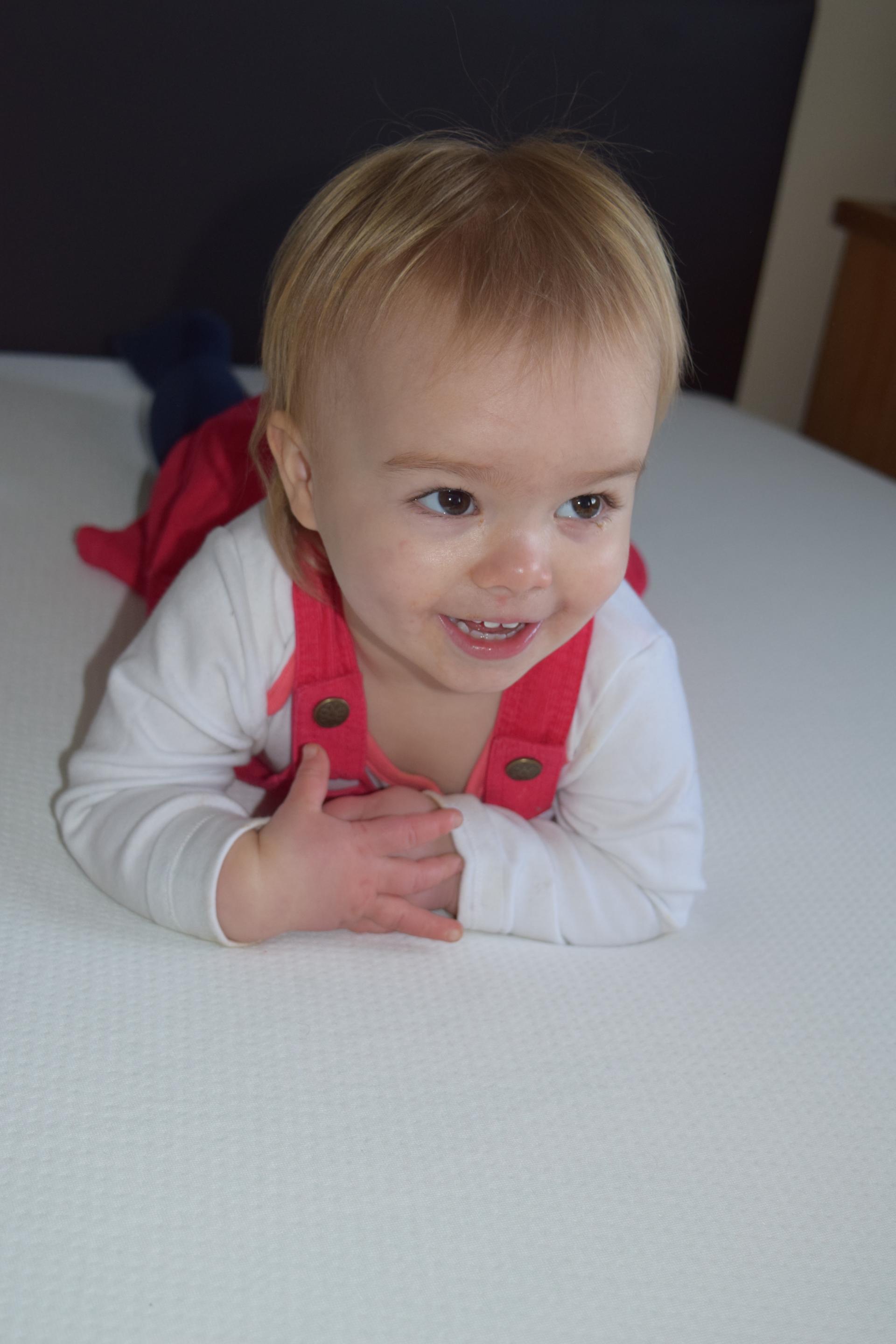 Overall, we are incredibly impressed – with the quality, with the supportiveness, with the comfort, and with the ease of use. Priced at just over £475 for a double, I think the Emma mattress is incredibly well priced, and is definitely worth the investment.
If you haven't changed your mattress recently (and trust me, 7 years flies by!) then I would definitely recommend that you consider the Emma mattress.