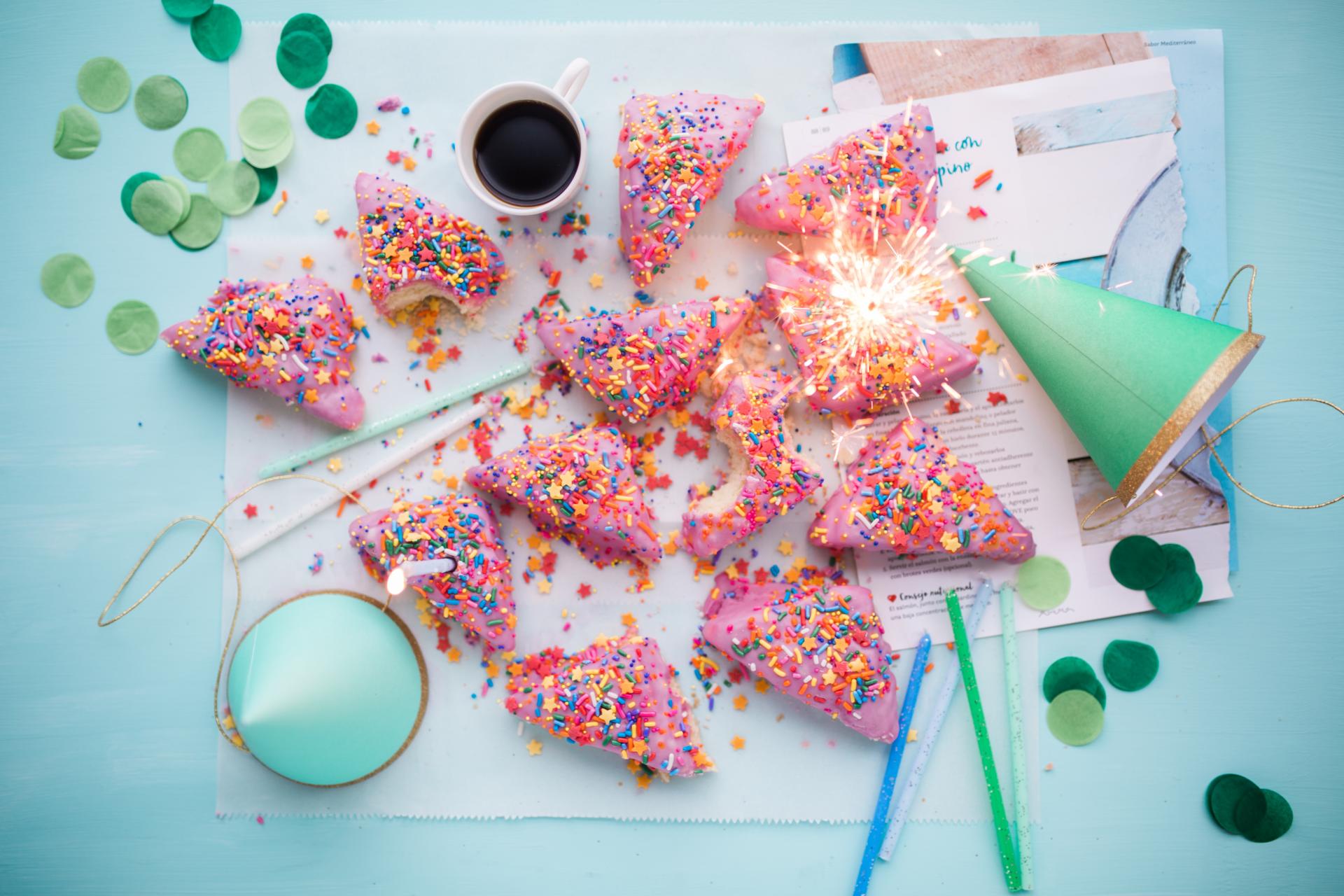 Kid's birthday parties don't have to be stressful and expensive – it's all about the planning. If you prepare in advance, and make sure everything is in place before you start, then you can enjoy the party just as much as the little ones!
Venue
Finding a venue that works for your party can be hard work. Most people want it to be local, easy to find, spacious and budget friendly. Think about whether you will want space for a bouncy castle or disco, whether you can provide your own food and if there is a kitchen area. If you have people travelling to your party, make sure it is easy to find, and consider putting signs up to direct people if it's a bit rural. If you're really stuck, check out VenueFinder for ideas. Most venues require a deposit up front, and some let you pay in instalments.
Invitations
Don't spend lots of money on shop-bought invites – get your little ones to help you make some instead! Older children can design and write their own using pens, crayons or paints. For babies, paint their hands and make handprint cards with the party details inside. Cheaper than buying them, the children love to be involved in making them, and they look great!
Food and drink
Obviously, food and drink is a must have at parties. Think outside the box – it doesn't have to be all cakes and biscuits, and expensive shop-bought items. Make sandwiches at home and cut into shapes with cutters, and offer lots of finger foods for easy pickings – breadsticks, rice cakes, cheese cubes, grapes, raisins, carrot/pepper sticks, popcorn and homemade pizza slices. Keep the cakes and biscuit treats packed away until the other food has been eaten – otherwise the little ones will just fill up on the sweet stuff! Make the birthday cake yourself – it doesn't matter if it doesn't look like the ones in the shop – in fact it will be better, because your child will know YOU made it with love and care.
Entertainment
Entertainment is very age dependent, but it doesn't have to cost the earth. Bouncy castle hire is reasonable, and will keep children busy for the duration of the party. If the weather is nice, consider using outside areas and making the most of water trays, sandpits and outdoor games. Music is popular with all ages, and can be used for dancing, competitions and games. Kids also love traditional party games – Pass the Parcel, Musical Bumps, Sleeping Lions.
For babies, think about soft play areas, or utilise all your toys and have a party at home with a ball pool or messy trays (small trays filled with sand, water, gloop or paint and a selection of small toys).
Party bags
These days, party bags seem to be the done thing – but they don't have to cost a fortune. Buy some cheap party bags from the supermarket and fill with a slice of the birthday cake, a pencil or some chalk, a balloon and maybe a small toy. Or, as an alternative to party bags, why not send your guests away with a small packet of seeds to plant, or a homemade biscuit with their name iced on it?
The most important thing to remember is that your child will have a lovely time whatever you do, as long as they are with the people who make them happy. So sit back, relax and enjoy the birthday fun! And don't forget the camera!