There has been a lot of talk lately about the new laws and safety regulations regarding booster seats for older children. In simple terms, as of March 2017, any child using an existing backless booster seat can legally continue to do so, although newly manufactured backless booster cushions on the market from this point on will be approved for Group 3 only, which is for a child who weighs more than 22kg or is over 125cm in height.
So what's the deal with high back boosters, and why are they safer? In short, they offer side impact protection, which backless boosters do not. They also come with seat belt guides, meaning you can be sure your child is seated and strapped in correctly, no matter what stage they are at. Most high back boosters are suitable right up until 12 years of age, and many see your little one right through from toddler-hood until they no longer need a car seat, adapting to be used with a harness, and then later, with a seatbelt.
Still confused? Don't panic. Halfords have a booster seat guide with all the info you need. They are also offering a trade in deal, where you can take in your booster cushion (from any retailer) in return for 20% off any high back booster seat.
We have recently been trying out the Recaro Monza Nova 2 Seatfix seat – a great high back booster option for children from 15-36kg (3-12 years approx). It has some great safety features – fixed armrests for added hip protection and advanced side impact protection. As well as being safe and secure, there are heaps of practical features too, which ensure your little one gets a comfortable ride. The head rest has 11 different heigh positions, so you can get the perfect fit, even as your child grows. The Recaro air circulation system prevents overheating, and there are even inbuilt speakers in the headrest, connected to an MP3/audio source and an MP3 player pocket.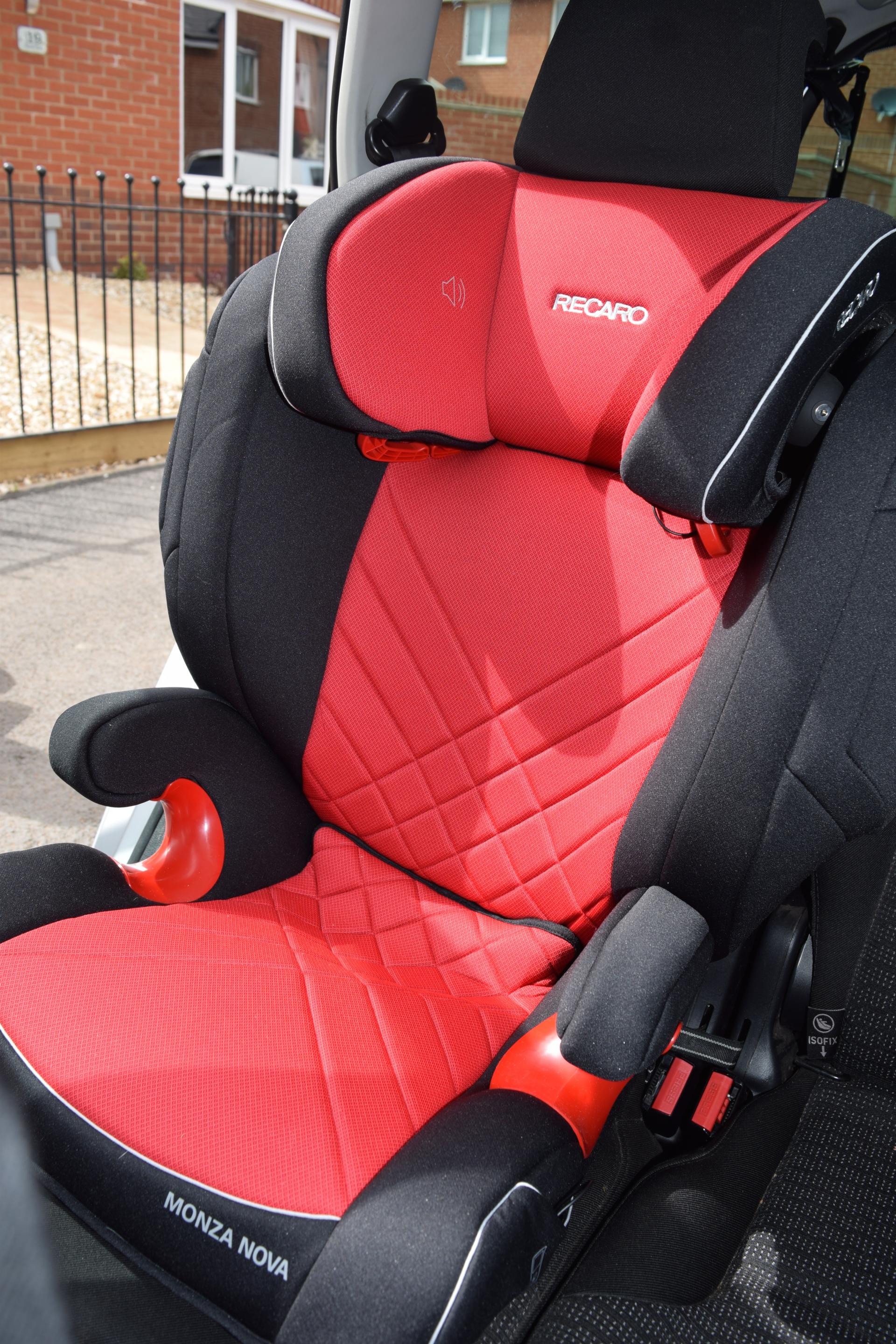 The seat is super easy to fit, and can be done in a matter of minutes. It comes with Isofix guides, which you simply slot over the Isofix bars in your car. Then pull the Seatfix arms out fully, and slide them onto the Isofix connectors until you hear a click. You can check it is fitted correctly by looking at the coloured guides on the sides of the seat. Once in place, you thread the seatbelt through the guides underneath the headrest, and strap your child in. Simple.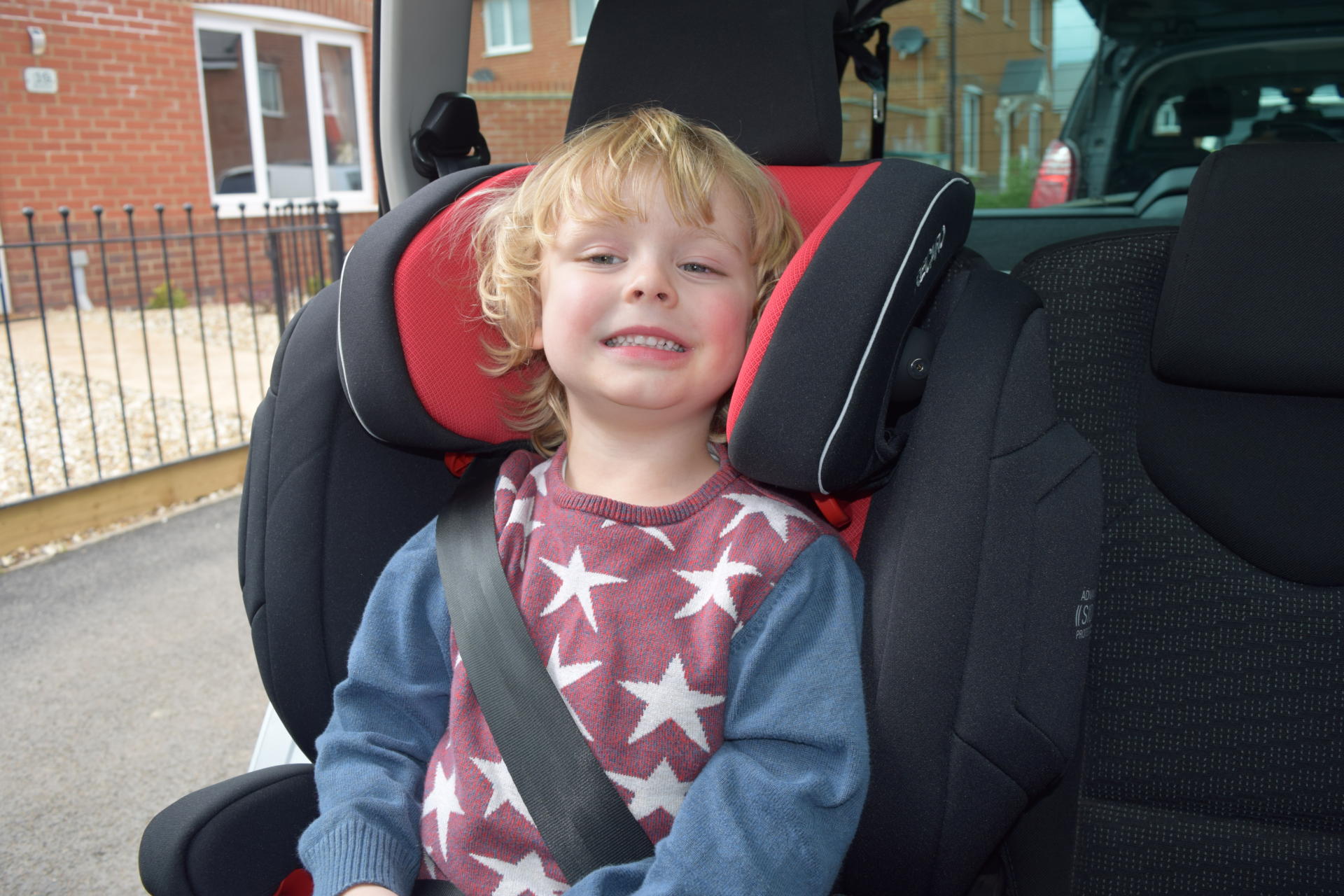 Easy to use, super comfortable and offering fantastic safety and practicality, the Recaro Monza Nova 2 Seatfix is a really fantastic option if you are looking for a high back booster. Priced at a very reasonable £150, this is great value for a seat that will see us through from the pre-school years until Max no longer needs a car seat.