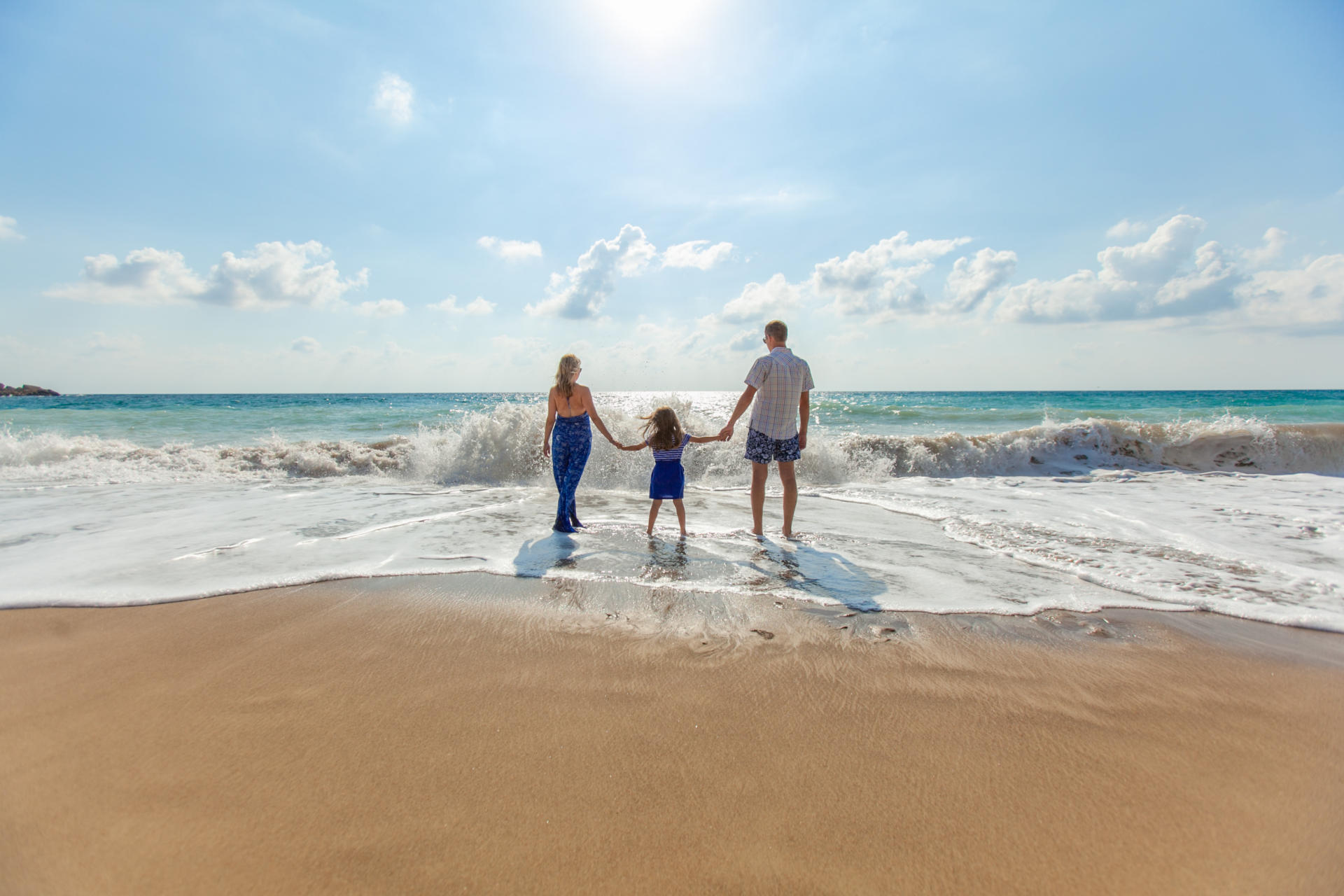 Family holidays should be a break away from your hectic daily life and a time for relaxation, leisure and fun. You shouldn't have to compromise anything you do on holiday because you are travelling with children. Most parents simply want to survive the family holiday; here are some tips to help you actually enjoy it too.
Research
You should thoroughly research your holiday location to ensure you know everything about where you're going. You should know what the climate is going to be like so that you know what type of clothes to pack. There is nothing more uncomfortable for your children than having to wear thick clothing in the sweltering heat.
You should also look into activities that are suitable for your children beforehand. This way you will never be stuck for things to do. Create yourself a list of things to do if it's rainy or sunny, that way a sudden change of weather cannot ruin your plans.
Embrace technology
When it comes to long flights and car journeys, technology can be your best friend for keeping the children entertained. Make sure you have plenty of educational and fun games or videos downloaded so that at the click of a finger you have quiet time on hand. This can also save you space in your luggage as you won't have to cart around individual games and books.
Check passports
It may seem completely obvious, but expiry dates on passports can creep up on you unexpectedly. It's important to know that different countries require different lengths of validity on your passport. So read up and double check.
Pack accordingly
You may think you need to pack loads of different clothes to be on the safe side, but this only requires more space, more washing and more mess in the hotel room. Pack only essentials and the right amount of outfits for each day. Evening clothes that are only worn for a few hours could be re-worn a couple of nights. Remember to throw in some sanitary wipes to keep you all clean and germ free.
Be ready for the airport
The airport can be a very stressful place when you have children. The childless people with frowning expressions on their face can really get you in a bad mood, not how you want to begin your holiday! So, be sure to arrive within plenty of time so there's no rushing around. Pull-along suitcases are great ideas for children so that you're not stuck carrying their luggage as well. Use the time between checking in and boarding your flight for last minute food and toilet breaks.
Don't rule out free time
It can be tempting to schedule your family's day from morning to evening with no breaks, to ensure there's always something to do. However, this can make the holiday even more stressful because you feel as though you all have to stick to this schedule. Allow free time during your holiday to explore and see where the holiday takes you. You may see something spontaneous that catches your eye on holiday that you want to do.
Most importantly, try and enjoy yourself on your family holiday. It's the perfect opportunity to bond with your children, spend time as a family and get away from stressful daily life.
You don't have to go far to have a perfect family holiday. If flights and airports are your worst nightmare, there are plenty of caravan holiday parks in the UK that are perfect for entertaining the kids and allowing you a fun and relaxed holiday.
You also don't need to spend a fortune for a fun family holiday. There are loads of ways to book a family holiday on a budget. So now your family holiday doesn't have to burn a hole in your pocket, and you can actually enjoy it.
*This is a collaborative post*