With 4 kids in the house, we have a LOT of toys, and one of the most popular with all of them is our collection of Playmobil. It seems to appeal to all age ranges, and is perfect for encouraging imaginative play and interaction. The Playmobil Super 4 is the current favourite, and it gets played with day in, day out.
But now there's a new kid on the block in the form of the Playmobil Ghostbusters range.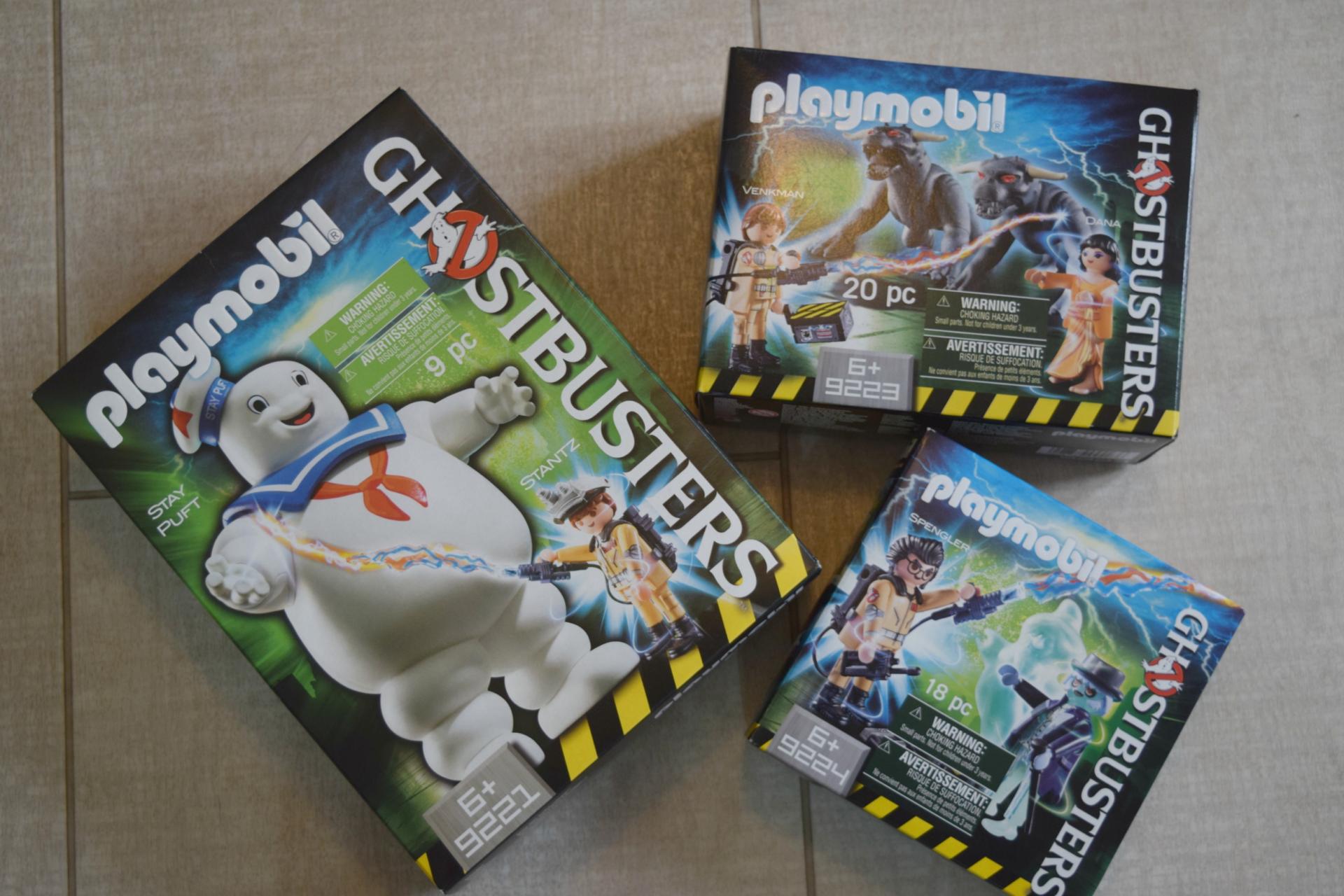 We were sent Staypuft, Venkman and the Terror Dogs and Spengler and Ghost, which provides a good range of characters to play with. Staypuft is everyone's favourite – even the little two children who haven't seen Ghostbusters before.
As a top manufacturer in pre-school toys, Playmobil always ensure their toys are well made, good quality and built to last, and the Ghostbusters range is no exception. The toys have easy to move parts, are lightweight and have interchangeable parts, so you can swap the ghost traps and proton wands between characters. The Terror Dogs also have moving heads and legs so you can change their positions. Staypuft can also grip the accessories in his rotating hands, so there is great scope of play.
The Playmobil Ghostbusters range has fast become a firm favourite with all the children, especially Gemma and Jacob, who are familiar with the characters and have really enjoyed creating ghost trapping scenes. The ghost figure lights up when it is dark too, which has been a real hit – I have noticed it being sneaked into bed a few times for under the covers play!
If you have a budding Ghostbuster in the house, then this new Playmobil range is set to be a real winner.