Eliza is 2. She likes to run, climb everything she can (and all the things she shouldn't). She likes to blow bubbles, play on swings and slides, push dollies in buggies, play with cars and dinosaurs. She likes cuddles, stories, biscuits and CBeebies.
She is 2.
Everywhere we go, she grabs peoples attention – because she chats, she sings and she interacts. And everywhere we go, she gets called a tomboy.
This is partly because she likes to get stuck in, and partly because I rarely dress her in pink and frills. It just doesn't suit her colouring or her personality. She suits blues, greens, reds and yellows. She doesn't like frills and ribbons which get int the way of her exploring.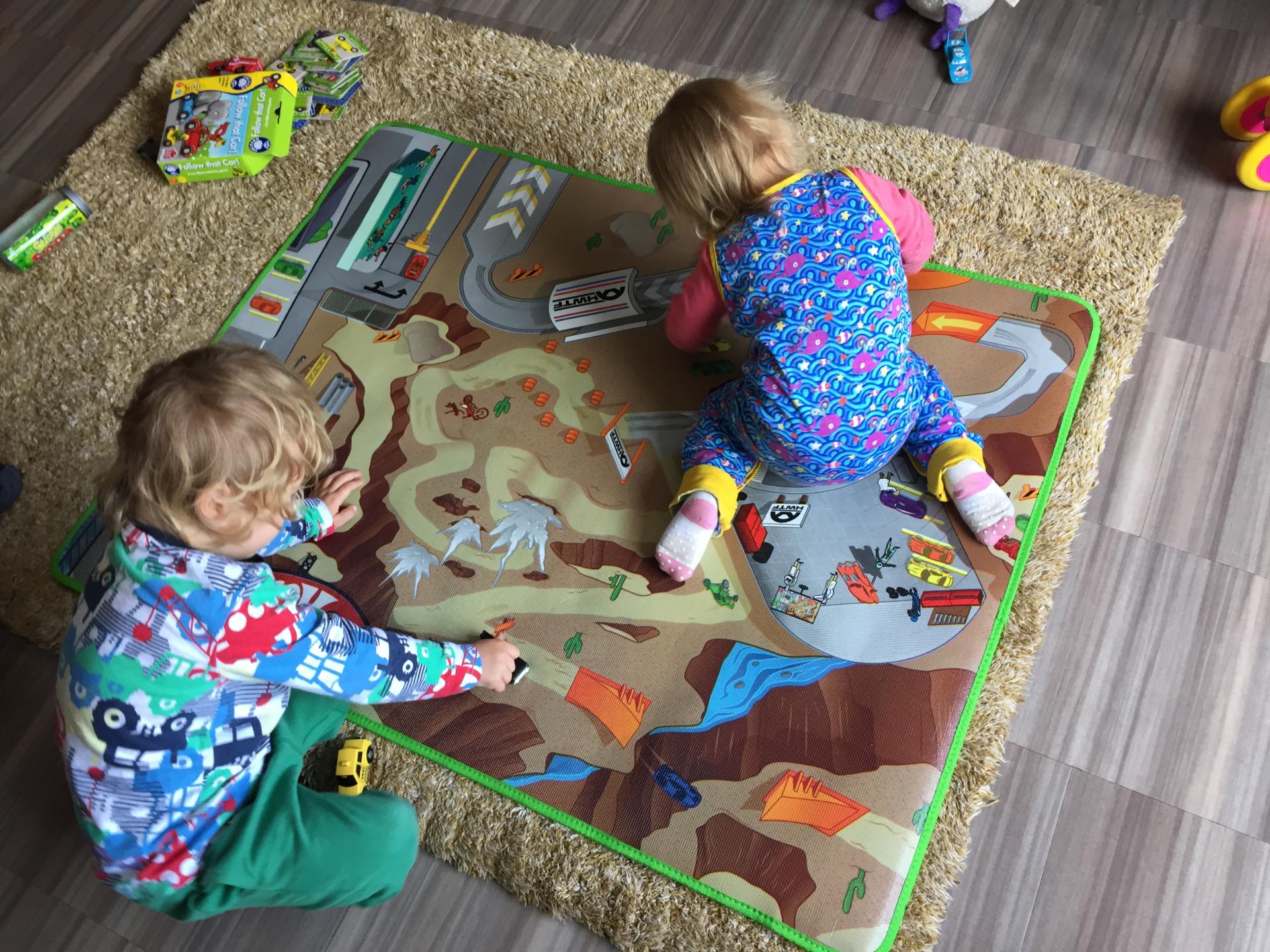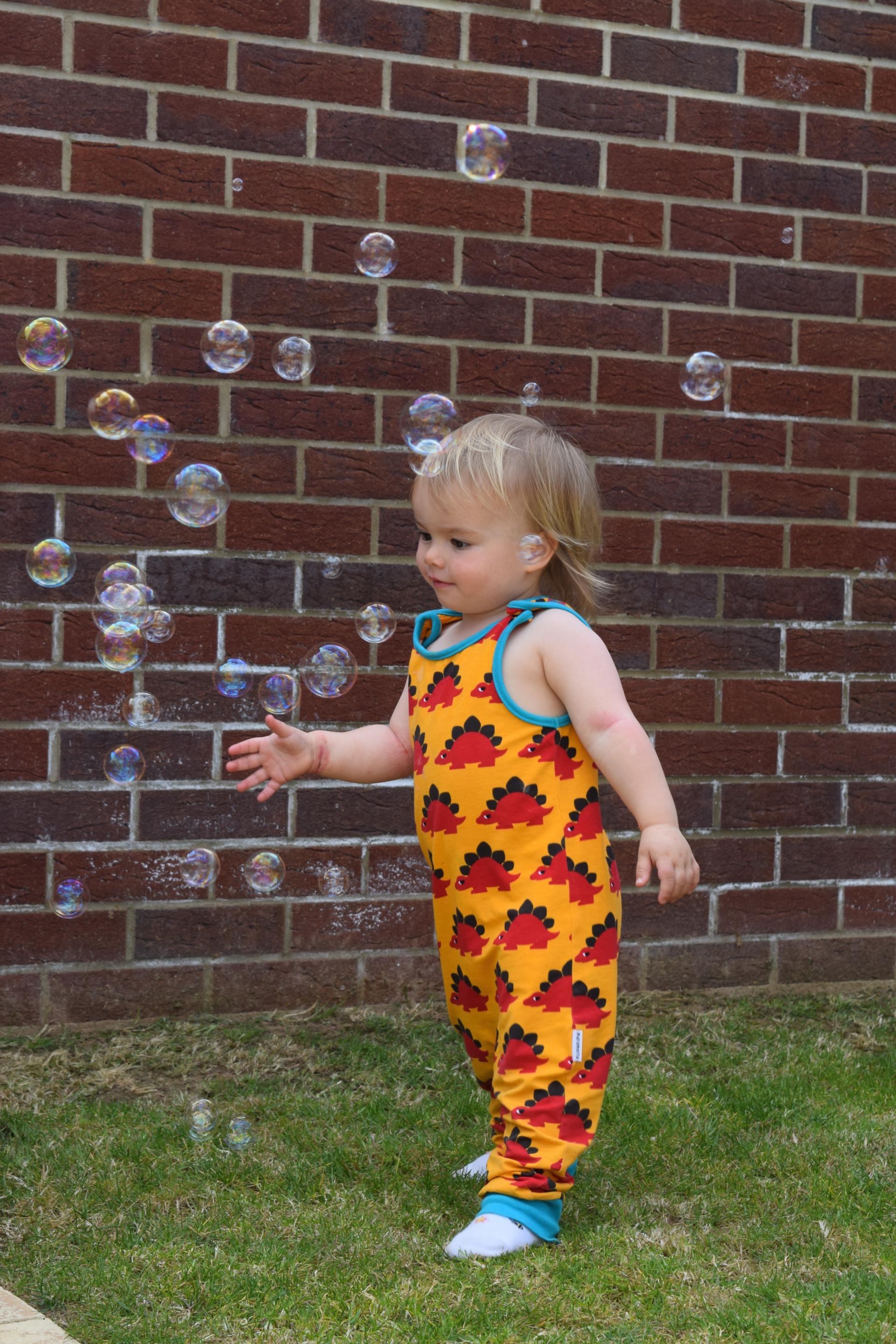 I choose clothes that suit her, are comfortable for her to run around in, and that I like. Because, lets face it, this age is the only time you can get away with choosing their clothes. As soon as they start school and get an opinion, they want to choose their own style – which is fine. But I intend to make the most of this time where I can choose what pleases me.
Does all of this make her a tomboy? I don't think so. I don't even know what that phrase is really supposed to mean nowadays.
A girl who likes to roll down hills, climb trees and make mud pies? A girl who rocks dungarees, trainers and baseball caps? A girl who plays with scooters, bikes and skateboards, who likes to push dinosaurs round in her pram just as much as she likes pushing dolly down the slide? All these things just make her a child, in my eyes.
A well rounded, active and curious little child, who just wants to know as much about the world around her as she can.
So no. My daughter is not a tomboy. She's 2.