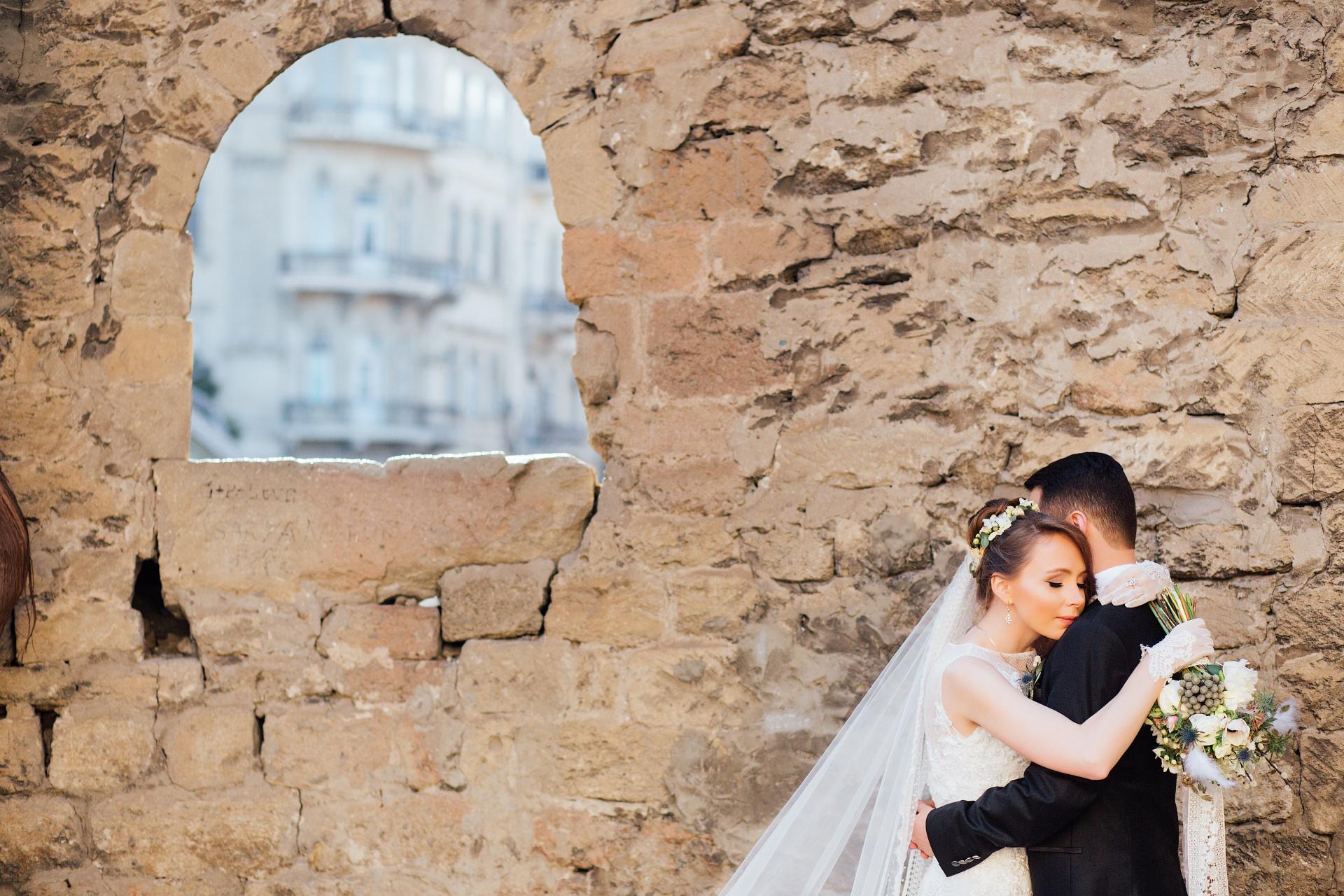 With over 2 million marriages happening every year in the US alone, planning a wedding is something millions of people will likely experience at some point. Whilst your wedding day is supposed to be one of the best days of your life, it's no secret that planning it can be hugely stressful.
From dresses to flowers to the venue, the number of individual tasks needed to plan a wedding is often very overwhelming, with many brides and grooms-to-be wishing it was over before the day has even begun!
So, if you've got to start planning your wedding soon and want to make it as stress-free as possible, here are some top tips from real experts for how you can painlessly plan your big day.
Overestimate your budget
It's no secret that the average wedding costs a colossal amount of money, so the thought of spending any more than necessary is a no-go for most couples. But by increasing your original budget by 5-10%, you know you'll have money put aside for any surprise expenses that might come up.
What if some bridesmaid dresses need alterations? What if you suddenly need to print a few extra invites at short notice? Or even re-print all your invites if there's a typo?
Hidden mistakes or errors can crop up all the time, especially when planning an event as extravagant as a wedding. Ensuring you have enough money put aside to cover the costs is vital to avoid unnecessary stress in the long run.
Sort out guests first
When planning a wedding, looking at venues is often the first thing most couples gravitate towards. After all, most popular venues will be fully booked for many months if not an entire year in advance, so securing your dream venue as quickly as possible is often considered most important.
Whilst this is somewhat true, identifying the exact number of guests you want to have is crucial before signing on the dotted line for a venue. If you go full steam ahead and arrange your venue before taking the time to sort out your guest list, you could find yourself without enough space to accommodate everyone, which would be a total disaster.
It's also important to take into account both table and dance floor space too. But, as long as you have a number of exactly how many guests you want to accommodate, the vast majority of venue hosts will be able to advise you on whether their venue will suit your needs – just make sure you have a guest figure to give!
For more information on what you should be looking for in a perfect venue, visit clevedonhall.co.uk.
Check dates
Summer is often the most popular time for a wedding, simply because of the weather. But, aside from weddings, summer also plays host to a variety of other events too, and it's essential your wedding avoids being on the same day as another key event.
Look up what's going on in the area you want to get married in, and investigate whether or not any events coming up will affect traffic and local hotel availability. After all, both yourselves and your guests will need to get there and stay over, so making sure your chosen date is free of any other clashing events is sure to reduce stress for everyone on the day.
Be consistent with your kid's policy
With almost any major event, not just weddings, it's important to be consistent with whether or not you want children to be there.
To avoid hurting anyone's feelings, simply allow everyone to bring their kids, or don't allow them to at all. Unless you have children as part of your bridal party, it's relatively common for most weddings to have an 'adults only' policy, especially as it gets late into the evening.
Of course, if you want to have kids there throughout the entire event, go ahead! But just make sure to keep your rule consistent for all your guests as, if some families have been told not to bring their kids and see plenty of other kids running around, it could cause added tension and stress which you certainly don't want on your big day.
It's no secret that there will be some element of stress when organising your wedding, it's simply a case of eliminating as much potential stress as possible. But by being practical with your budget, keeping consistent throughout and making sure your venue accommodates your final guest list, stress levels are almost guaranteed to be lighter, allowing you to truly enjoy your wedding for what it's supposed to be – the best day of your life!
Evan Perry is a wedding entertainer who loves to help couples start their marriages on the right foot. He also enjoys sharing his insights and experiences on wedding and lifestyle websites.