Max and Eliza love Paw Patrol, and we have lots of the related toys. Max got the Paw Patroller and Lookout Tower for Christmas, and the Air Patroller for his birthday – so we had the full set. That is, until the Sea Patroller arrived.
The Sea Patroller uses drop-down wheels to allow it to transform from a ship to a push along land vehicle, making it great to team with the Paw Patroller. The inside of the ship can hold 2 Paw Patrol vehicles, and comes with Ryder and his ATV. The ramp just drops down for easy loading and unloading. There is also a helipad on the deck, which can be used for Skye's helicopter, although this is not included with the Sea Patroller.
The Sea Patroller comes equipped for water rescues. There are 2 lifesavers included, as well as an anchor, exploration platform and octopus. The lifesavers slot into the launcher, and with the press of a button they can be fired out to wherever they are needed.
The exploration platform is a lovely addition, and perfect for exploring. Simply clip it onto the crane arm and Ryder can be lowered into the depths to look for the octopus or any other treasures you fancy. There are flashing lights and ship sound effects too, which are a real hit with the kids.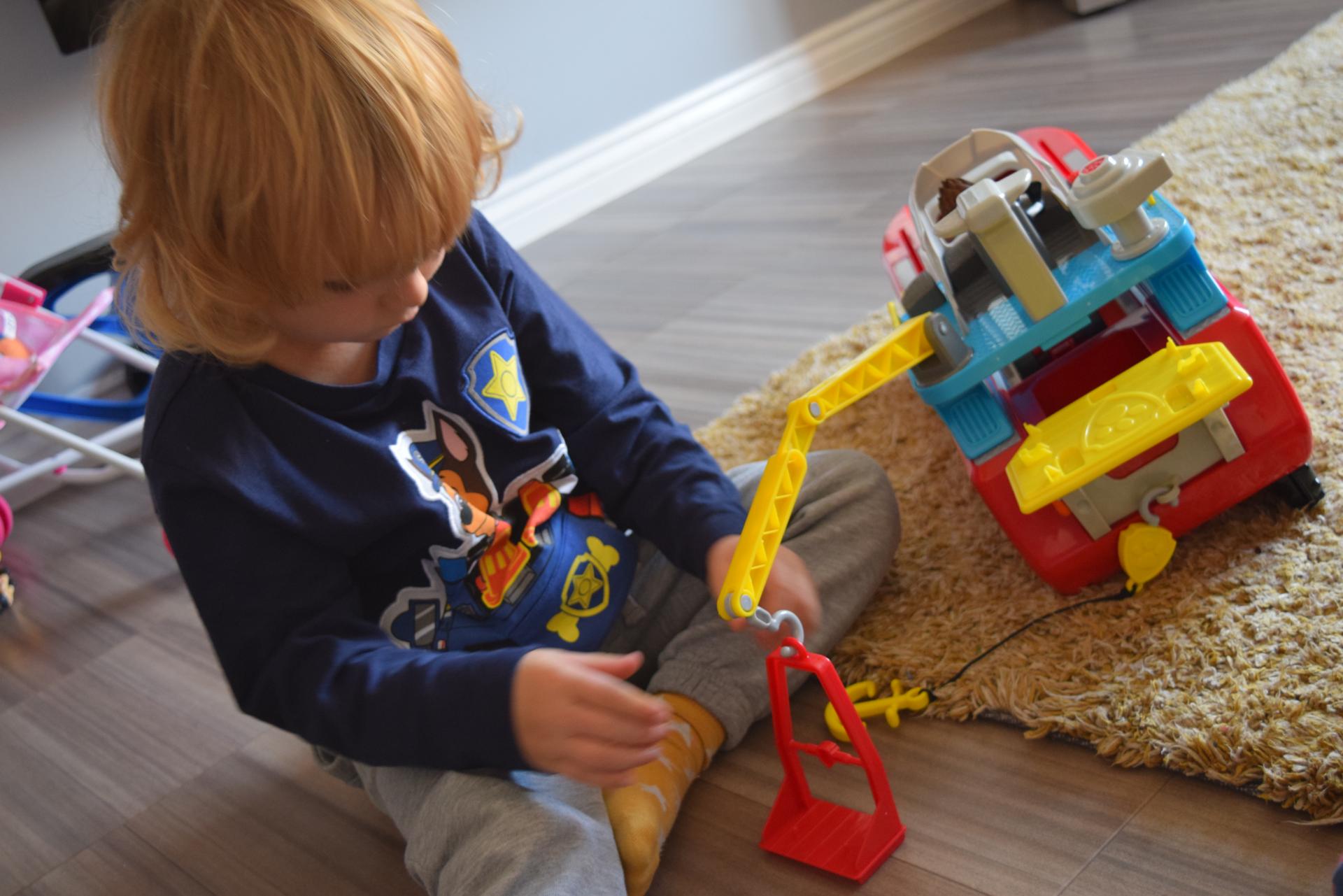 The Sea Patroller is a fantastic addition to the Paw Patrol toy range, and Max and Eliza love it. There are so many extras, such as the exploration platform and the lifesaver launcher that make imaginative play endless. The ship teams well with the other Paw Patrol vehicles, and doubles up as storage for 2 vehicles when not in use. It's a little pricey at £69.99, and it would be fantastic if it came with the helicopter for the helipad, but overall this gets a huge thumbs up from us, and I know this will be played with for years to come.