Morning sickness. Swollen ankles. Mild anxiety about what's coming. Are we glowing yet?
The tough parts of pregnancy may have come as a surprise, but there's so much to celebrate. Not only will you give birth to a brand new family member in a few short months – you've got style options galore to choose from until delivery day. There's never been a more fashionable time to be expecting, and we're going to show you just what we mean.
Dare to Bare
At least there's one part of your body that isn't morphing into a completely different shape. Your shoulders are as sexy as ever, and the off the shoulder trend works beautifully for mums-to-be.
Think you might not have what it takes? Any girl with a strapless bra can pull off this look. Pair a top with whatever is fitting on the bottom these days – maternity jeans or maxi skirts – and you've got an elegant look that can work in any number of settings.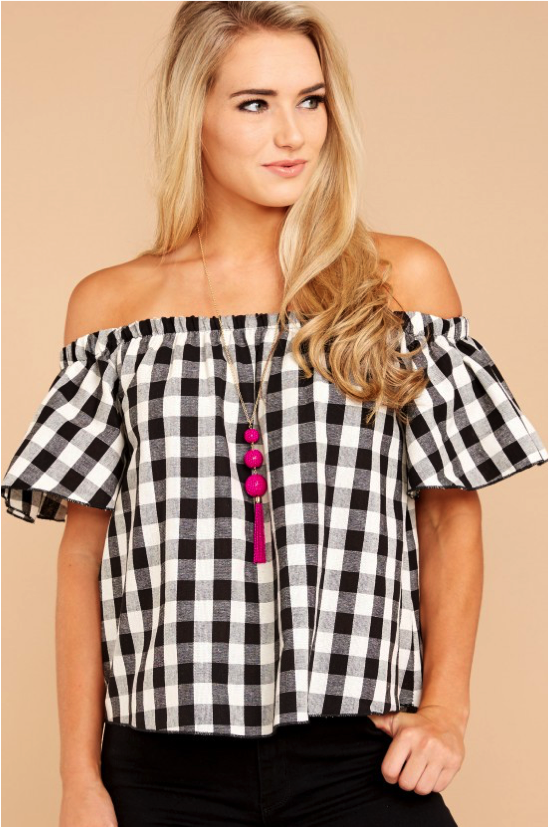 Long and Lean
On a day when you're feeling short and lumpy, a maxi prom dress does wonders for a pregnant woman's self-esteem. Get the dressed up look you've been craving without having to worry about tight pieces that cut off blood supply to your extremities.
You've got your choice of florals, solids, and stripes. The best thing about a maxi dress is that it makes everything else low-maintenance. Your shoe choice is flexible, your jewelry minimal, and your baby bump can be your statement accessory.
A Sudden Drop
As the weather cools off, mama needs to stay comfortably warm. Nothing says "cozy" like a cardigan sweater. Throw it on over a dress or t-shirt at a moment's notice, and still look cuter than anyone in the room, pregnant or not.
A cardigan can help you transform from utterly pregnant into the character of your choice. A medium-length sweater with pockets can make you a bookish librarian. Throw on a duster, and you're the enigmatic woman about town.
Get Athletic
The beautiful thing about athleisure is that you aren't required to be active while wearing it. Sometimes, it's just enough to have the intention to go and work out.
So whether this pregnancy is giving you energy to burn, or leaving you feeling loungy, these sporty looks (with drawstrings, hurrah!) can go either way, depending on whatever level of activity you're in the mood for that day.
Room to Grow
Why didn't anyone warn you that your body expansion would extend all the way down to your feet? The last time you looked down you were sure your head must be attached to someone else's body. Put those tootsies in some trendy ballet flats and breathe that big sigh of relief.
Ballet flats look great with just about anything – the aforementioned maxi dress, leggings and a tee, or whatever elastic concoction you've pieced together to get through the day. The flats will make it all better.
Tanks Very Much
We're grateful for tank tops that are oh-so-forgiving to a pregnant woman's form. Generally loose around the middle, sometimes a little longer for when you need the length. And, oh! You can wear them under your cardigans!
Totes the Way to Go
You've got a few things to pack for your trip to the hospital, and a stylish tote can take you there and beyond if you let it. Make it a pom pom explosion, a beach-inspired bag, or a stunning embroidered floral tote. What matters most is what you put inside.
You'll want to pack a change of clothes for yourself, a sweet little outfit for baby, and the toiletries you'd miss if you didn't have them. The best part about a new tote is that it can double as a changing bag when you finally venture out of the house with your newborn. Voila! Just like that, you'll transition from fashion-savvy pregnant person to ultra-stylish mom.
Eyes Up Here
They're just the accessory to bring some lightness to your being. A pair of statement earrings can take a maternity outfit to the next level and offer you a delightful conversation piece. Treat yourself to some chunky tassels to liven up just about any outfit.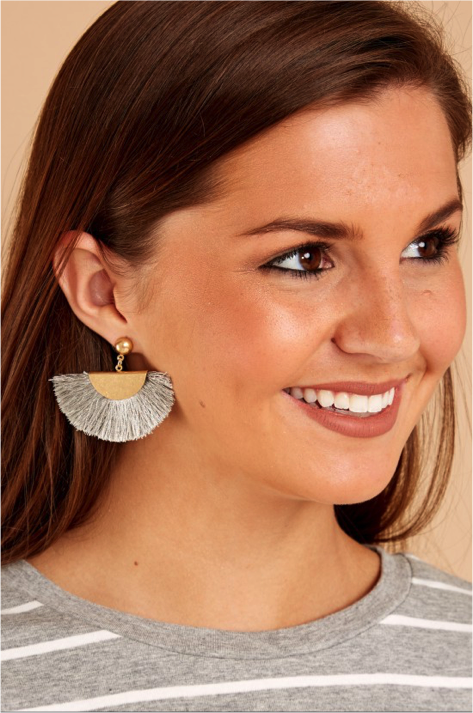 Handle the Puffy
Never have we seen a pregnant woman, or any woman really, who didn't look infinitely cooler in a pair of sunglasses. Throw at her what you will – hormonal mood swings, nursery paint that didn't turn out the way she expected – and shades will conceal the effects of her bursts of emotion.
Classic shades like aviators and tortoiseshell rims are great, but there's no reason to stop there. Oversized retro designs are in, as well as high-shine silver lenses. Need a pair for every handbag? Don't overlook tinted shades in purple or blue.
Say Cheese
It might be cheesy, but it's the truth – a smile never goes out of style. Find some girlfriends to laugh about life with. Pour a glass of bubbly (soda) and tell stories about the early years of your friendship. Ask them to do your wigs, and your makeup, and take you to a movie.
Whatever you're wearing, it'll look even better on a happy you. The countdown is on, mama. Make the most of it with a big ol' grin.
Never Been Better
Your best days are still ahead of you, and soon enough you'll have a sweet little boy or girl to share them with. There will never be another pregnancy like this one, so make sure you take the time to take care of you!