Over the years we have had several changing bags, but I have never really found 'the one' that ticked every box. Some were too big, or too small. Some didn't have enough storage compartments, or I didn't like the pattern or material. Some didn't sit properly on the pushchair, or were too bulky to carry, or had the wrong sort of straps.
However….I think I might have found THE ONE.
The Backpack Elliot from Isoki.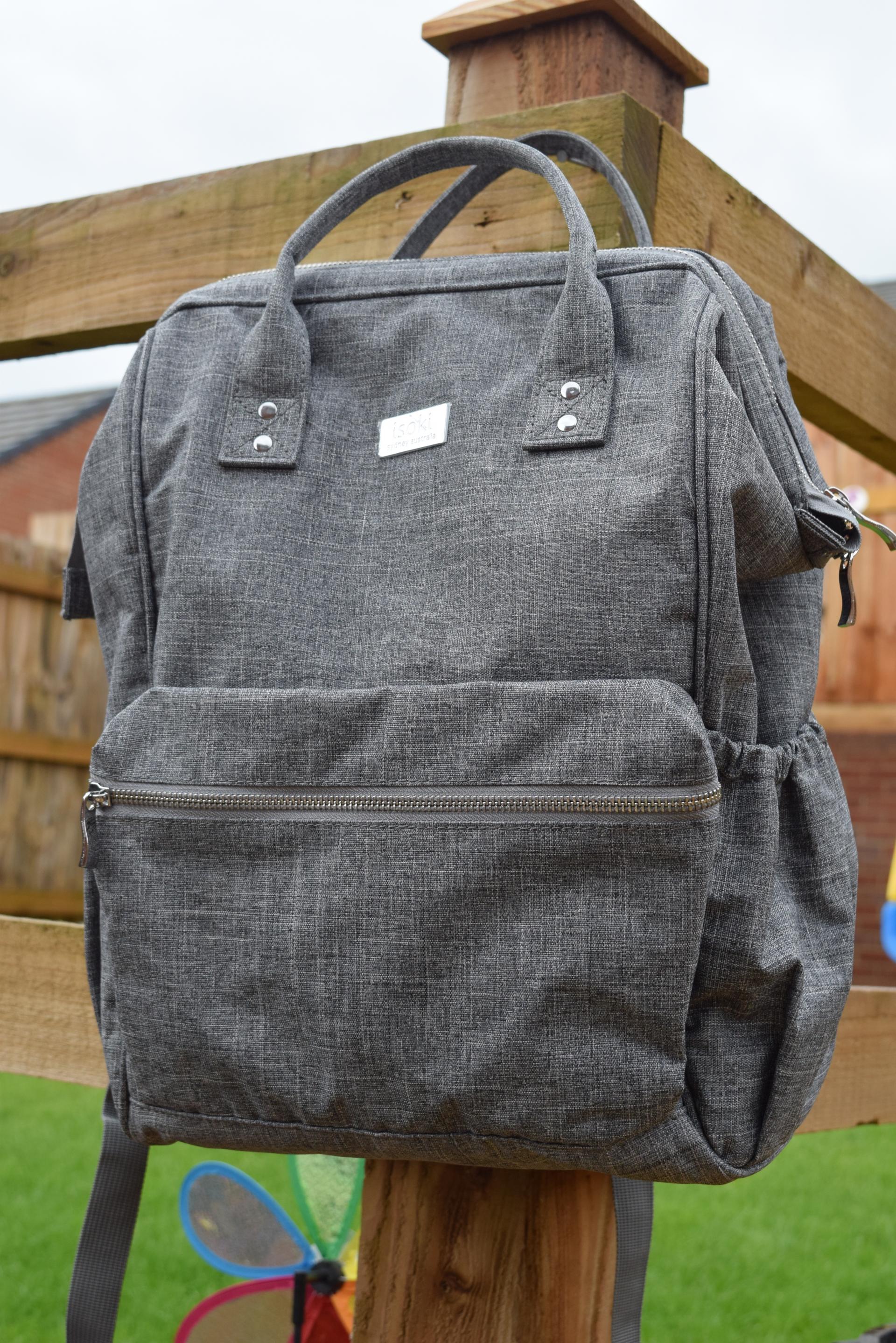 Designed as the 'hands free' option for when you need something you can grab and go, this bag is both practical and comfortable. Made from a lovely soft yet hardwearing material, this rucksack style changing bag has loads of hidden features to make the life of a busy parent just that little bit easier.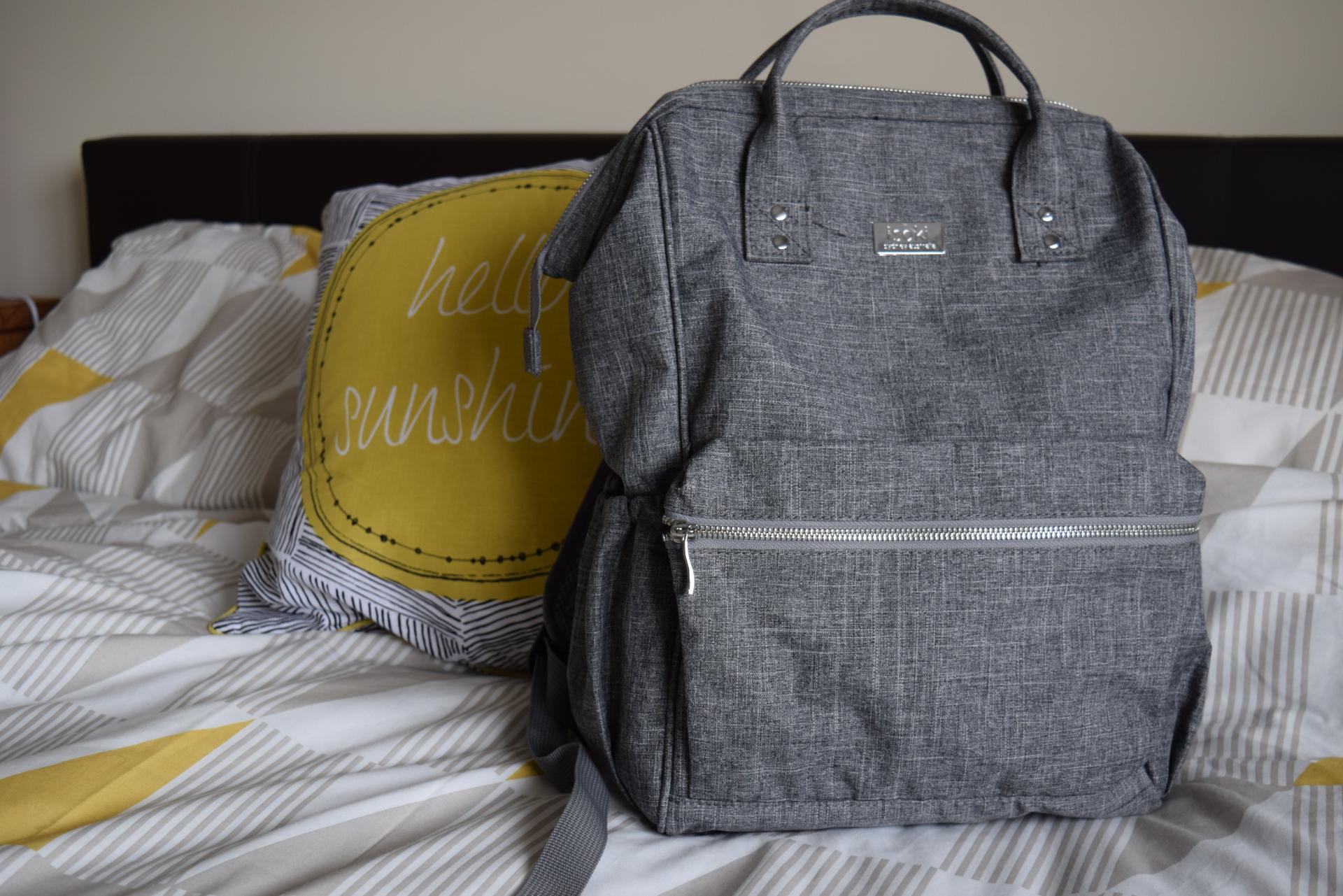 The first thing you notice when you open the main zipped compartment is how spacious it is. It is really deep, and has interior insulated bottle and storage pockets to keep everything tidy and easily accessible. In addition to this, the Elliot backpack has a wide hinged opening, which stays open without you needing to hold it – so getting to what you need is a total breeze. You quickly realise how useful this is when you are in the middle of a nappy change and need to grab some wipes, or when your toddler is demanding juice but you can't let go of their hand!
Perfect for an everyday bag as well as a bag for a family day out, there really is loads of storage. The bag measures approx: Width– 30cm, Height– 42cm and Depth-19cm, and comes with a padded baby change mat which folds neatly down when not in use, and it matches the bag too! The lining, and the bag itself, are wipe clean, so you can keep everything looking like new with ease.
We tend to use the interior for all of Eliza's things – nappies, wipes, spare clothes, drink etc, and the handy zipped outer pockets for our items – keys, wallet, phone. The padded back straps make it really comfortable to carry, even if you are out for long periods of time. It doesn't feel heavy, not matter how much you have inside! There is also a breathable back panel, which stops you from feeling too warm when you are out and about for the day.
The Isoki Backpack Elliot has replaced our previous changing bag, and is the one we reach for day in, day out now. I can't recommend it enough for anyone in the market for a stylish, practical and hands free changing bag option. It is reasonably priced at £64.95, and would easily last for several years – you could even use this as an 'adult' backpack too as it has heaps of storage for laptop, lunch and everyday essentials.