There is so much I love about winter. The crisp and frosty mornings, the possibility of snow, the cosy evenings spent with hot chocolate and a DVD, and of course – Christmas! I tend to take a lot of photos at this time of year too, because there are some really great memories to be captured. I love taking pictures of things like the kids in cute matching hats, or their first experience of snow. I really hope we get some this year – Max and Eliza have never seen it!
We often use lovely wintry photos as Christmas presents, especially for our grandparents – they are always asking for up to date photos of the children, and I think personalised gifts are just that little bit special. This year, we are planning to order some of these personalised photo books from Truprint for many members of the family, especially those we don't get a chance to catch up with very often.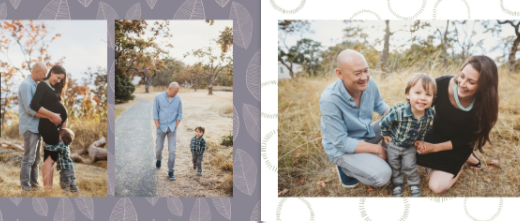 Some other great personalised photo options include canvases and calendars. I love a canvas photo, there is nothing more beautiful than your favourite photo on a large canvas above the sofa or in your hallway to see whenever you come in the front door. Calendars make really lovely and unique gifts for other people in your life such as childminders and teachers. You can include a few photos as well as using some of the artwork your little ones have created over the year.
Truprint have some really great ideas for making #PicturesintoPresents, creating wonderful winter memories without breaking the bank!