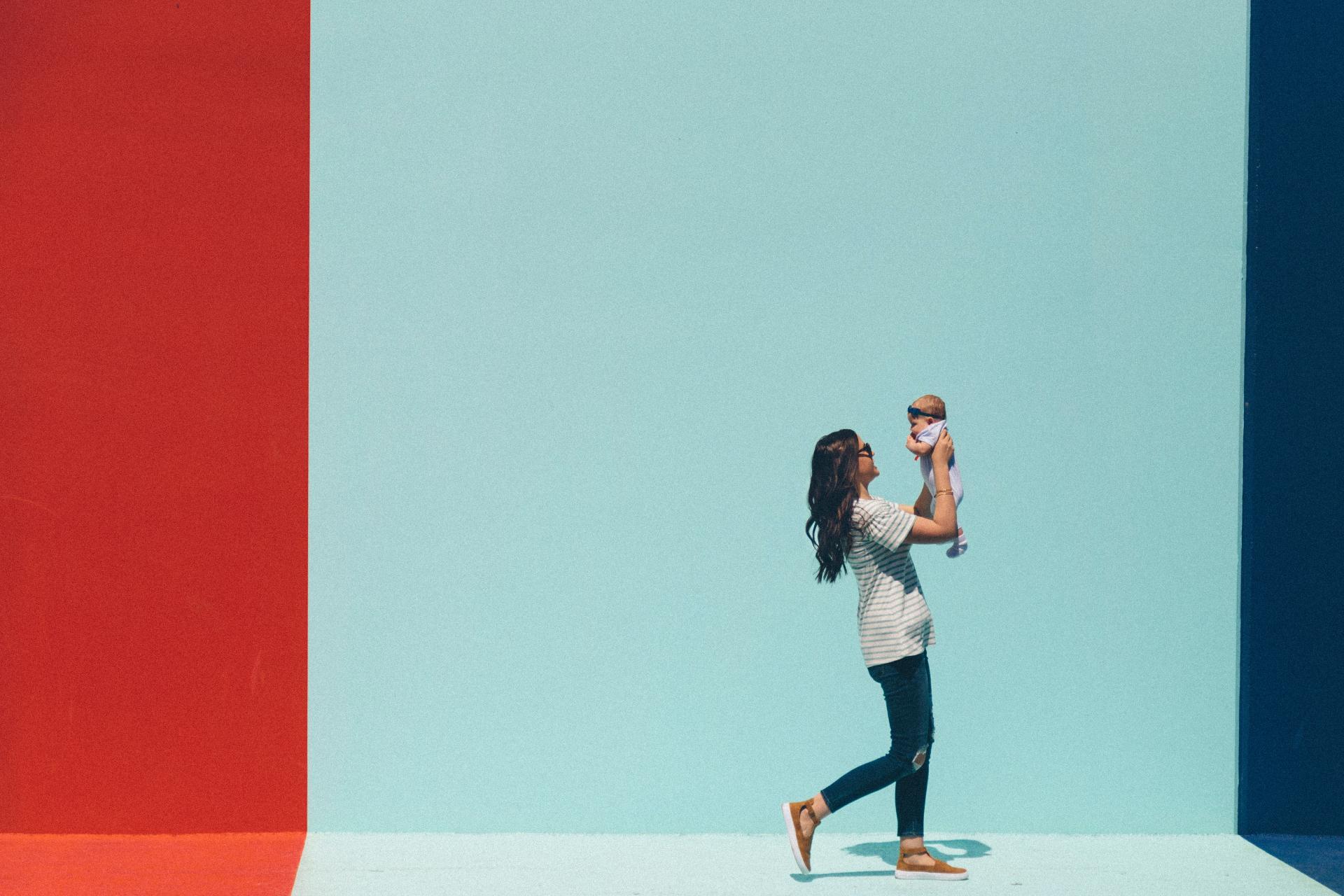 Many people (mostly those without children) think that being a parent is a walk in the park. They often imagine early parenthood to be a slow, leisurely time of coffee shops, play dates and the occasional wander through the park.
Actually, that isn't the case at all. New research from Graco reveals how active new parents are compared to office workers who regularly exercise. According to the research, new parents spend an average of nearly eight hours a day on their feet, with nearly a third (30%) spending more than 10 hours on their feet each day. This is equivalent to walking nearly a whole marathon (20.5 miles) each week! In addition to that, on a normal day, parents can carry up to 6kg – so when this is combined with the additional weight of a baby, this tots up to over 17.5kg – the equivalent of lugging around a heavy suitcase! Add to this the constant running up and down the stairs and the seemingly never ending school runs, and it's no wonder that new parents are topping the fitness tables!
Tanith Carey, parent and author of Parent Hacks, has shared her top life hacks on how parents can make the most of their day and create a time effective and easy routine with a new baby.
On the go
Forget bulky handbags which can turn into bottomless pits and get in the way when you're on the go with a little one. When you're racking up the miles behind your pushchair, free up your hands by wearing a backpack instead
To give you the ultimate freedom to get out of the house whether you're on a day-out, shopping, or climbing stairs, choose a light weight pushchair. At just 3.6kg, the Graco Featherweight is about the weight of an average new-born baby, and suitable from birth to 15kgs or approximately three years – meaning you only need one pushchair from day one. It comes with a carry strap for easy transportation on the bus or train, or for popping in and out of the car, and the locking front swivel wheels enable easy manoeuvrability and added security for comfort and peace of mind no matter where you are heading.
Navigating public transport
So you aren't dealing with a fussy baby or impatient toddler at the bus stop, get an app on your phone so you know when your next bus is coming. Think about getting on at the less busy stops too, even if you have to walk a little bit further. It could you mean you get that sought-after pushchair space.
At the shops
Before you head out shopping with your pushchair, make sure you don't overload yourself by snapping a picture of the inside of your fridge on your phone so you have an instant visual reminder of what you do – and don't need – to buy. This will save you time and money on unnecessary shopping! This one works so well for us, as I never remember my shopping list!
At home
Why lay the table every night when you can stick a week's worth of cutlery in the middle of the table in a glass jar? It will save you lots of time traipsing to and from the cutlery drawer to the dinner table. We have found this also helps to encourage the older children to help lay the table, as everything is in one place, ready to go.
When it comes to toy storage, look for containers on wheels which can be rolled out for tidying – and wheeled right to the heart of the worst mess – and then pushed back against the wall or behind the sofa. We have found underbed storage boxes work well too.
A young child in full flow can create a new mess every minute, so harness that natural energy with some reverse psychology, and make tidying up a game. Buy toddlers a mini-shopping trolley and suggest they go 'shopping' for toys.
Get friendly with your neighbours – and particularly any new mums in your streets. See if you can do errands for each other while you are out.
The Graco Featherweight is available in Chilli Red and Black Grey from Babies R Us, priced at £150. Pushchair dimensions: L 59cm x W 43cm x H 97cm.