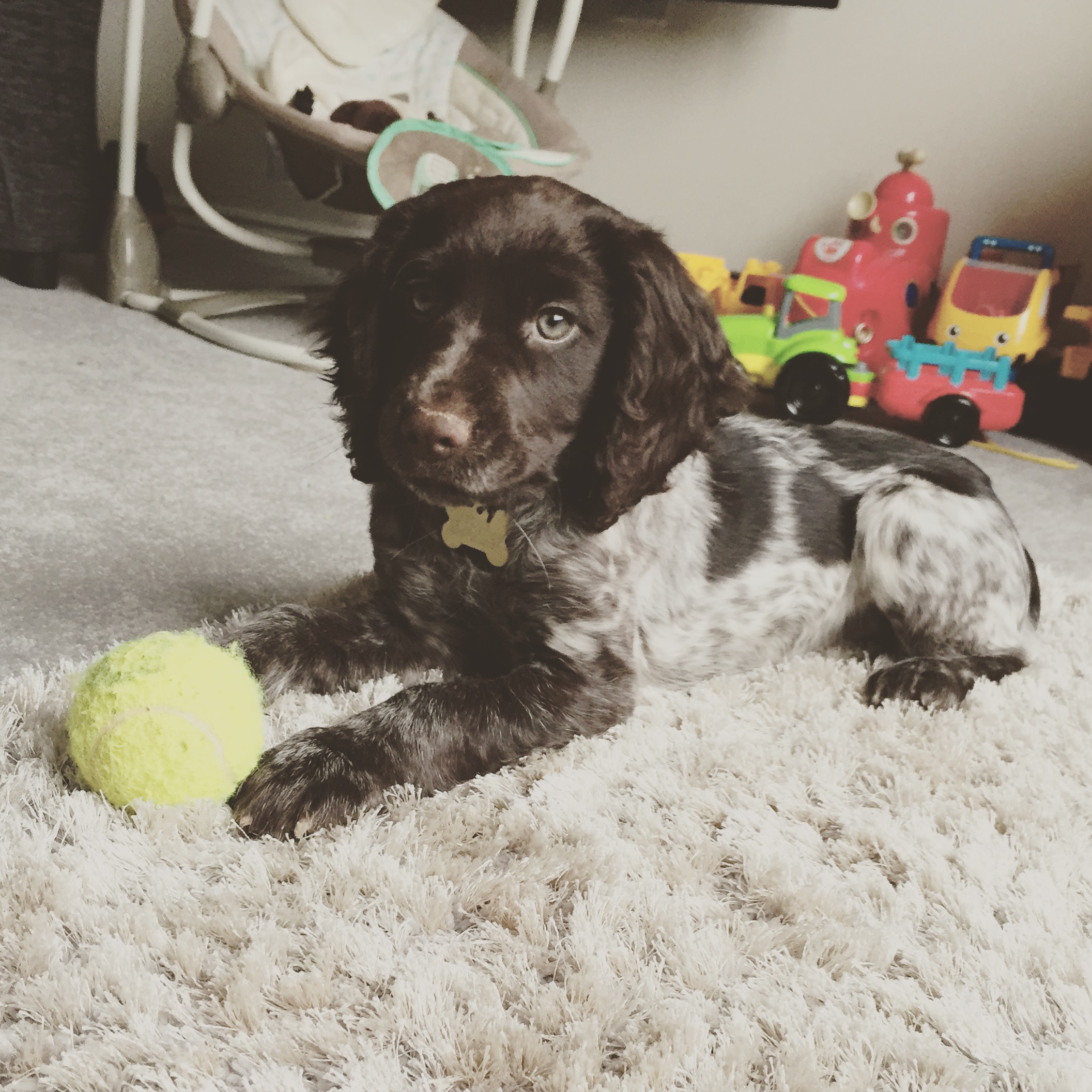 Welcoming a beautiful new puppy into your home is such an exciting moment, but that last thing you want is for them to chew through a cable or swallow something they shouldn't. Just like babies, you need to have eyes in the back of your head with puppies, and whilst this is almost impossible, having your home puppy-proofed will certainly help. From stocking up on essential puppy equipment, to making sure your home is ready to for those needle-sharp teeth, these tips are aimed to help you create the perfect puppy-friendly home.
A Welcoming Environment
From the moment a puppy is born it will spend lots of quality time with it's mother, and once they leave to go to their forever home, everything becomes different and new for them. By creating a warm and welcoming environment for your puppy, you are able to make them feel at home and help them to settle in properly. In order to create a welcoming environment, you should make sure you have plenty of comforting items including toys, blankets and bedding, as well as some tasty treats for them to enjoy and see that your house is a nice place for them to be.
Pet-Proof Your Furniture
With needle-sharp teeth and an adventurous spirit, you need to protect your furniture from your puppy. Most pet owners aim to have their dogs trained whilst they're still young, but training takes time and you need to be ready for those first few weeks or exploring new places, finding new smells and marking their territory. Start by adding some cardboard or foam to the corners of the sofa, table legs, chair legs and even skirting boards, as these are hot spots for cheeky chewers! You should also make sure that all potential hazards are cleared, for example you need to make sure all low surfaces are clear, shoes are kept safely in the cupboard, cables are tidied away, and sharp items are covered with some protective film.
Garden Safety
If your playful pup is going to be lucky enough to have garden space to enjoy, then you need to make sure the space is as safe as possible for when they arrive. For many people, there aren't any obvious risks in the garden that may need addressing, but you'd be surprised just how easy it is for a puppy to get itself into a spot of bother. Give your garden a once over by removing any debris that has gathered, as this could contain rubbish or sharp items that you don't want your puppy to digest. You should also make sure that your fencing is intact, as the last thing you want is your puppy making its way into your neighbours' garden for a visit. For those with ponds or flower beds in the garden, you may want to look at placing a durable tarpaulin over the top to keep temptation at bay. Finally, try to include some toys in the garden for your puppy to play with, as this will prevent them from getting bored and chewing through the flowers or digging holes.
Puppy Products
In order to make your puppy feel at home and to keep them healthy and happy, you need to have a good selection of essential puppy equipment and products. The essential puppy products you'll need for your home range from water and food bowls, bedding, a strong lead and collar, collar tags and blankets, to a variety of different toys, shampoo and conditioner, puppy toileting pads and grooming tools. This will cover everything you need to keep your pup healthy and happy whilst also making your time with them much more enjoyable.