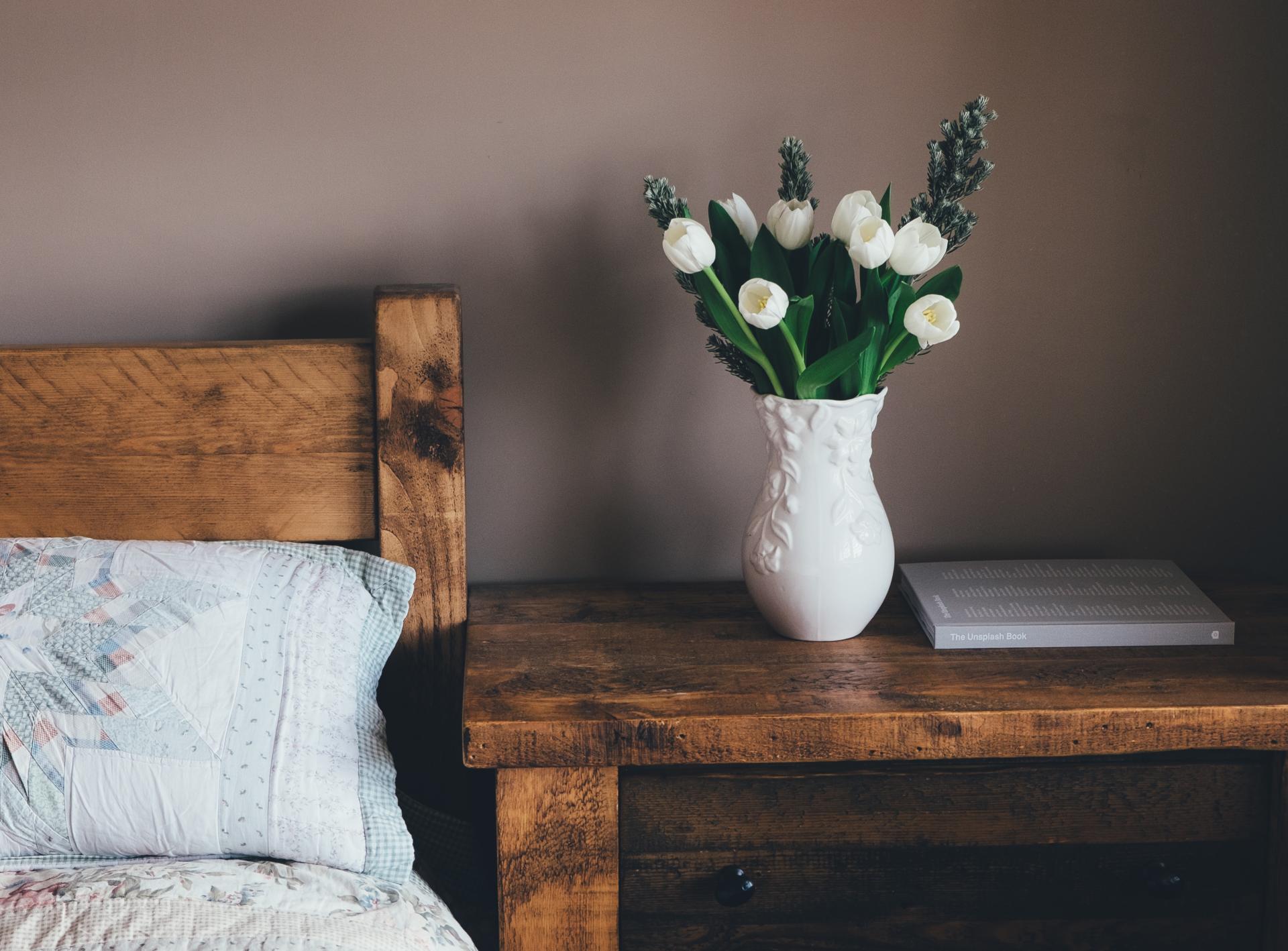 It's a proven fact that in order to have a peaceful night's sleep, your bedroom needs to feel fresh and clutter-free. Not only will a clutter-free bedroom help you to wind down and relax, but it will also take a large weight off your shoulders and give you more time to enjoy some quality you time on an evening. Many people find themselves leaving their bedrooms in a cluttered mess up until they can't physically take anymore of it, which results in you spending a good few hours of the day tidying instead of enjoying yourself. With so many useful tips for helping cut the clutter in your bedroom, there's no excuse for not decluttering and creating a fresh feel.
Frequency is Key
Whilst spending half of your Saturday de-cluttering your bedroom will feel productive and well spent, you'll find yourself having to do it all again soon if you don't keep on top of the mess. Spending a solid 30-40 minutes weekly on tidying your bedroom and throwing away any clutter that you've gathered over the past few days will simply help you to spend less time tidying. It's so easy to look past the mess, but that's not going to make you feel good, so it's worth giving your room a frequent tidy to keep things in order. You could even set yourself a specific day and time each week to sort through those random piles of papers, magazines and post, or giving your clothes a sort through to determine what needs washing and what should be folded away neatly.
Invest in Essentials
There are certain bedroom essentials that are going to really help you to keep your bedroom clutter free. One of the best features to introduce is a good quality linen bin. It's amazing just how much of an impact having a neat basket for your dirty laundry can be, rather than having heaps of dirty washing laid out on the bedroom floor. This is also ideal for making your bedroom feel fresher, as there's nothing worse than knowing you have used clothes piled up to the side. Another great feature to include to help with clutter is a coat rack. Whether it's on the back of the door or against the wall, there's nothing better than having a dedicated spot for items such as your heavy dressing gown that is constantly falling off the back of the chair onto the floor.
Clear the Floor
If the flooring in your bedroom is covered in clutter, then your room will start to feel small and cramped. In order to gain the open, fresh feel that you want your bedroom to have, you need to throw away those empty shoe boxes and other random items that have gathered around the sides of the room. This will help to create lots of additional floor space, whilst also making the room feel welcoming and bright.
Be Organised
From throwing away your junk mail, to recycling last months magazines, simple changes can really help to make your bedroom feel clutter-free. When you have a gorgeous bedroom with quality oak bedroom furniture and beautiful décor touches to add to the overall look, the last thing you want is to ruin all of that by having rubbish piled high on your chest of drawers or bedside table. Try to keep organised and on top of clutter when it starts to build in your bedroom and this will help to keep a cosy and relaxing bedroom for you to enjoy any time of the day.