All of my children love a craft activity that lasts – something that can be played with or added to after the initial make. You might have heard of the popular Fairy Gardens, which definitely seem to fit this bill – and now there is a new addition to the range. We were sent a Unicorn Garden to try out.
The idea is pretty simple. You are provided with a box including almost everything you need. You start with the shallow dish as the garden base – this does need to be filled with soil or compost before you get started, so make sure you have some to hand.
There is a really handy step by step booklet which guides you through each step. Some parts do need a grown up to help, such as tying off the bunting and assembling the bucket on the well, but most of the steps can be left to the children. Of course, although there is a guide as to how to create the garden, the end result is up to you, so don't be afraid to change things around a little if you want to!
Once all the main components are in the garden (wishing well, arbour, bunting, mushroom and rainbow path), you need to sprinkle the grass seed over the soil and gently water in. Over the next few days/weeks, this will grow into a grassy base for your unicorn garden.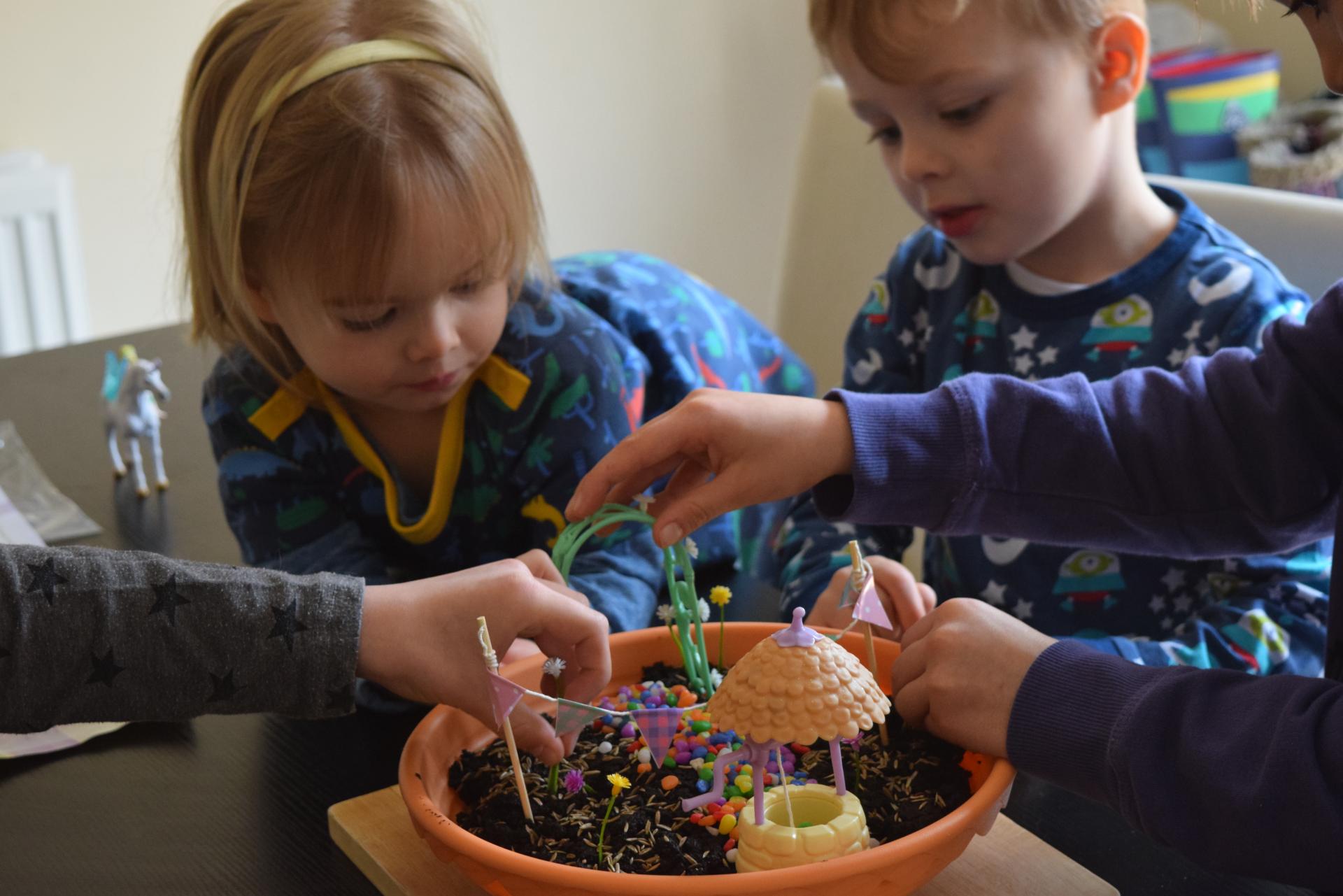 Once the garden was set up, we added the mouse, unicorn and fairy to the scene. The mouse is shown as sitting on the mushroom, but we found he didn't balance well, so we secured him with some blu-tack. Belle the Fairy can sit on the Unicorn or on the edge of the wishing well. The final touch is to sprinkle some of the magic fairy dust over the whole garden – this helps the grass to grow, and Max thought it might make Belle and the Unicorn come alive after dark.
We haven't had great weather so far this week (snow and wind not being the perfect unicorn garden conditions), so our grass hasn't started to grow yet, but the children are really enjoying 'grass watch' and go out every day to see how the garden is coming along. Sometimes Belle and the mouse move around, so each time they come out the scene is slightly different 😉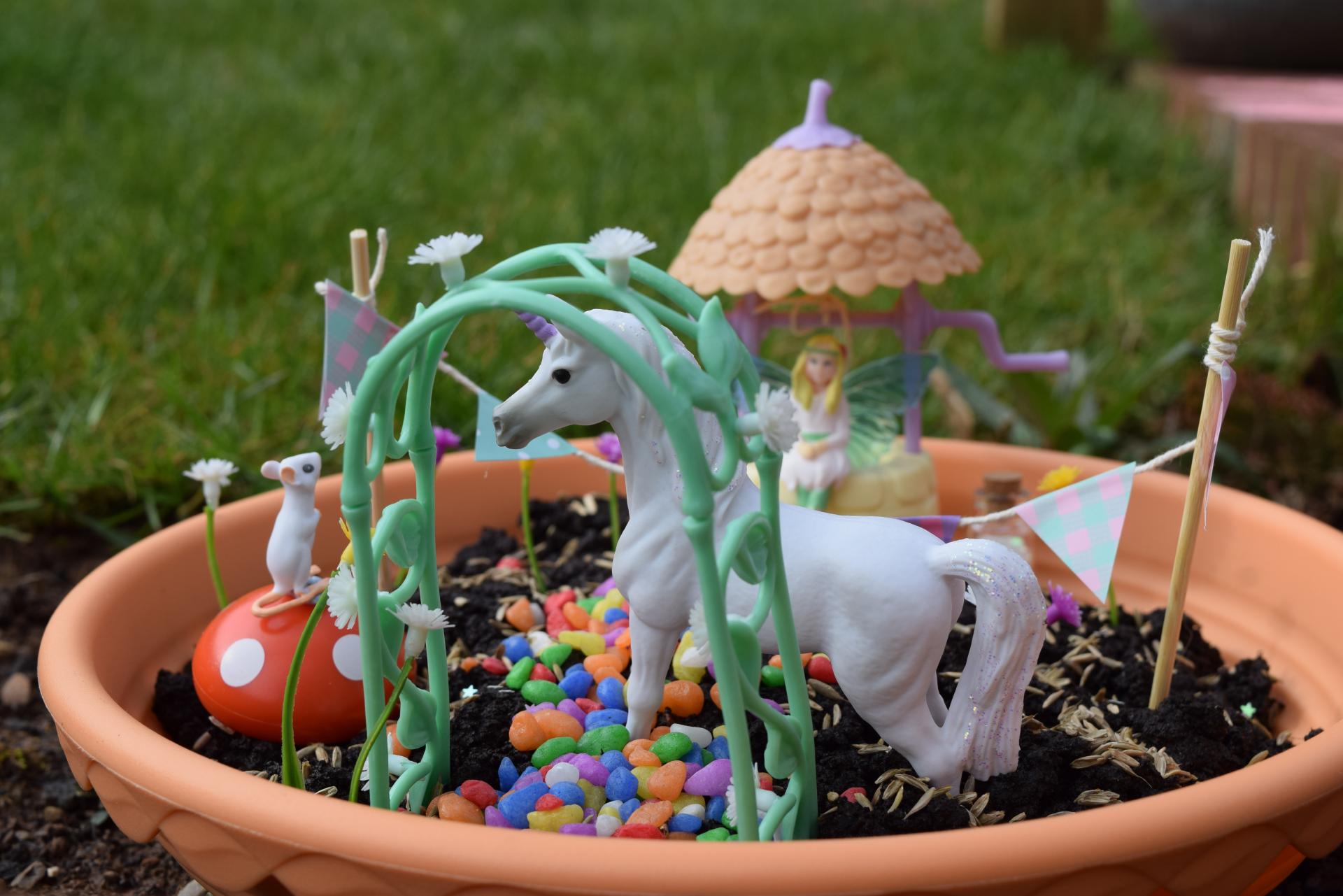 The Unicorn Garden is a lovely family craft activity, with play that can be developed or extended. If you fancy winning a set to try out yourself, then enter my giveaway below – good luck!
Terms and conditions. Giveaway is open to UK residents, and ends on 15/04/2018. Winner will be randomly selected from all correctly completed entries and contacted by email. Winner should claim their prize within 10 days or it may be redrawn. Prize supplied directly from Interplay UK.