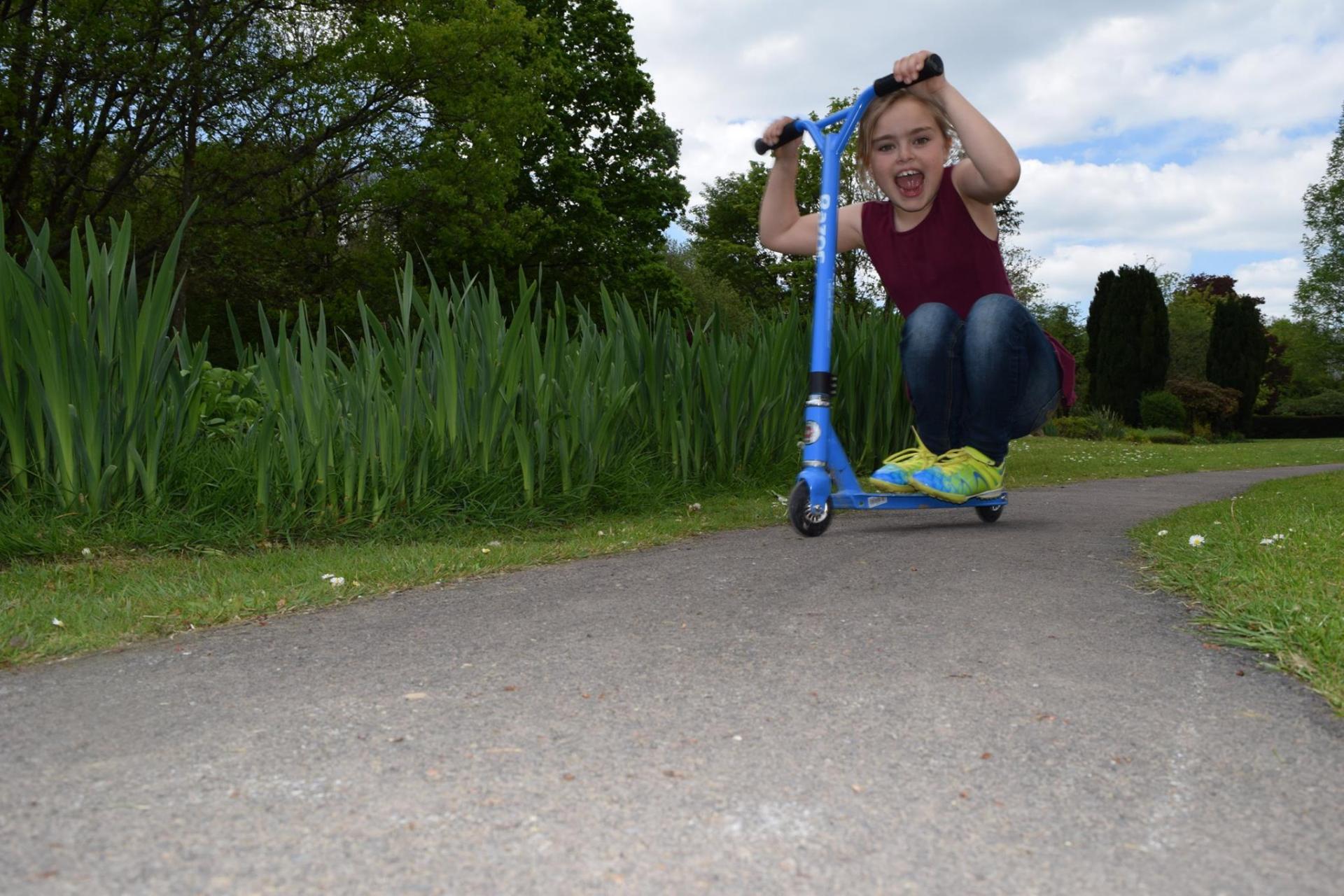 Once upon a time all kids used to play outdoors, often making up their own games and giving a loud groan when their mums shouted for them to come back inside for tea. The days of hopscotch, hide and seek, tag and cat's cradle are well in the past though, and now us parents have to convince our kids to step away from their phones, consoles and Netflix accounts.
We thought we'd compile a parent's guide on how to get your kids outdoors and having fun, and away from their screens!
Encourage Them to Have Hobbies
Whether it's skateboarding, football, taking photographs or riding bikes, encouraging them to take up hobbies is a good way to keep them healthy (as well as helping with their development).
It's never too early to get them started either, SkateHut have a great range of scooters for toddlers than can get them excited about getting out and about and could well develop into other hobbies and interests as they grow older!
Grow a Vegetable Patch
Get your kids out in the garden and get them excited about helping out with your flower bed or vegetable patch! Not only is it a fun thing to bond with them about, and a chance for you to keep checking up on their progress together, it will also get them closer to nature and even give them a healthier relationship with food. They'll be able to nurture and care for what will eventually end up on their plate, which could mean better eating habits in the long run.
Plan a Family Day Out
There's nothing more exciting for a kid then grabbing the spade and bucket and heading to the seaside! The sand under their toes, the chance to paddle in the sea and a huge ice cream cone to enjoy is a surefire way to get them to enjoy the great outdoors.
However, we all know that a sunny day can be rare in the UK so a day trip to a city can be a good way to get the kids out and about. Go to see one of the many museums in London, or take them up to Arthur's Seat in Edinburgh, or take them and the dog on a walk around the Lake District. It's a great way to get them interested in the world around them – away from a phone or computer screen.
Get your kids excited about being away from their technology and screens by planning fun outdoor activities for them. Getting closer to nature and taking up new hobbies will be a breath of fresh air for them (literally!).