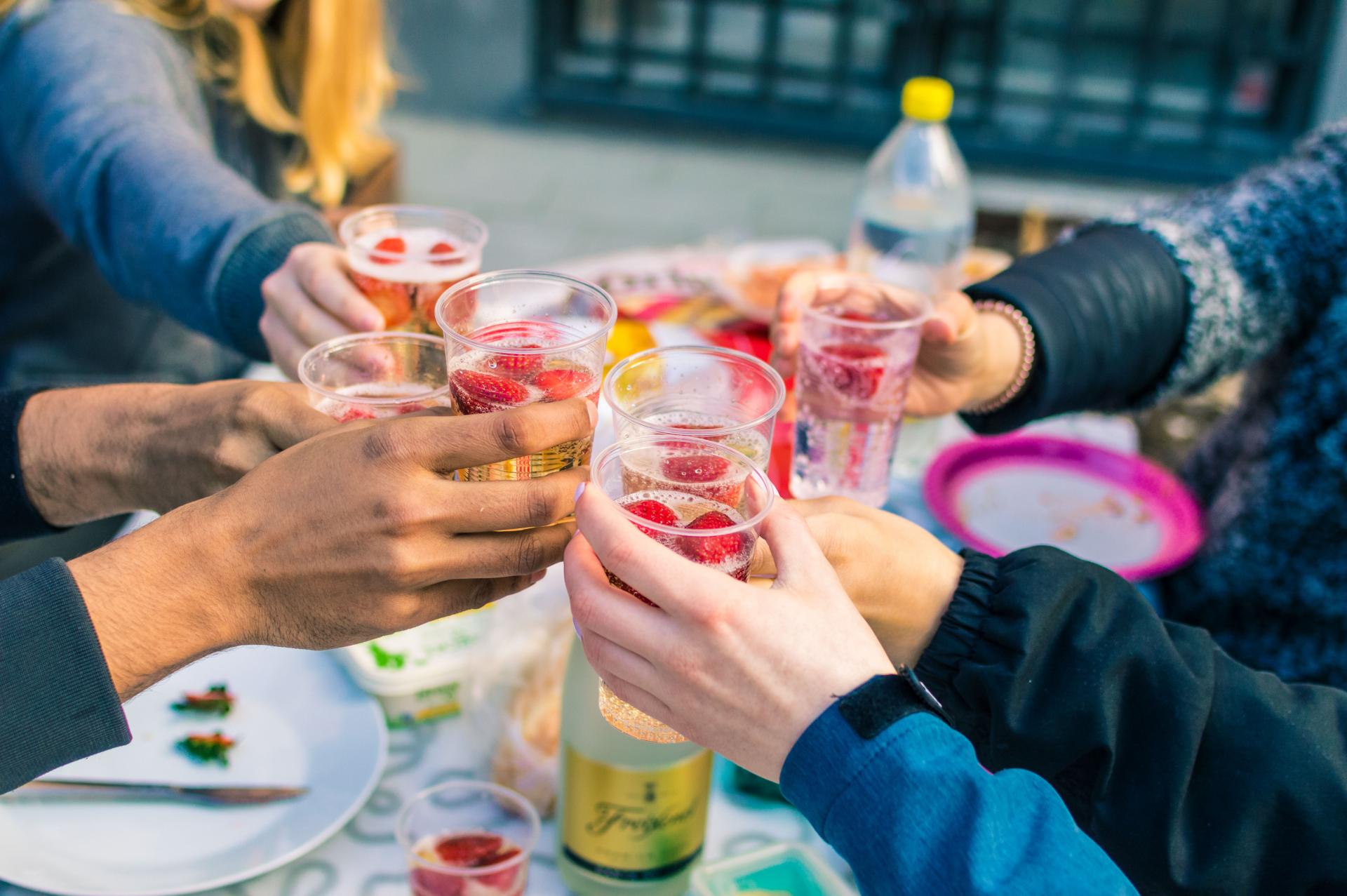 Image credit: VeganLiftz
Baby showers are the perfect way to make the most of the last few moments of peace before a baby arrives. For friends, they may be the last chance to catch up for quite a while. This is why organising the ultimate baby shower is a duty that every BFF wants to perfect.
Garden parties are an increasingly popular choice. They offer an enchanted, natural atmosphere, which makes the most of nature's own colours and dynamics.
However, they can be difficult to perfect.
Thankfully, there are lots of little tips and tweaks that can turn a drab garden into the ultimate party venue.
Here are a few great ideas!
Fun invitations
Everyone knows that the best party starts long before the actual event. Themed invitations are always a good choice. Depending on your sense of humour, "Keep Calm" and "Game Over" invites are always winners, whilst gender reveal cards can add an air of magic to the occasion.
Food and drink
Baby showers are all about mum-to-be and her growing bump. However, at the end of the day, it's still a party that creates all of the usual catering headaches. Minimizing stress is therefore a good idea.
You can hire a party bar, which is an ideal way to remove the hassle whilst also adding a touch of elegance and class into the proceedings. Contemporary mobile bars make use of converted vintage airstreams, Routemasters, and trailers in order to offer a quirky dash of history, whilst providing the bonus of competitive drinks collections and staff who know exactly what they're doing.
A stork table number
Whatever theme you go for, storks are likely to be involved. If you've got a large baby shower party, then table numbers are a great way to get the idea across.
Hanging the table number from the beak of a stork adds a three-dimensional touch to the table decorations, whilst also making it effortless for guests and servers to see where they're going.
Flower pot card holders
Flower pots make strong, sturdy, and aesthetic card holders. After all, nobody wants a baby shower to transform into a snow-globe of fluttering paper.
Fill the base of the flower pot with stones or gravel, and then cover with moss. Tying string or ribbon around the pot will add a nice personal touch. For the cards themselves, a BBQ stick will do.
These days, people are increasingly experimenting with adding a small bag of flower seeds to their flower pot card holders. For this, simply get hold of any box of wild flower seed, and pop a few pinches into an empty tea bag. Guests can then remember the occasion when they grow their own wildflower garden.
Candy decorations
Baby showers celebrate all things sweet, and nothing is sweeter than candy. In the Internet era, everything can be personalised, and that includes sugar.
Personalised love hearts are a wonderful way to celebrate the happiness of a new arrival, and the choice of candy can also carry on the theme that you've chosen. For instance, if you've opted for a vintage Airstream mobile bar, retro candy might be a great way to carry off the style.
After all, who doesn't want to remember the nostalgia of childhood when thinking about the next generation?
Closing thoughts
Baby showers are an important time for friends to show mum and baby that they are surrounded by love, support, and care. This makes the occasion a particularly important one, meaning that it's worth thinking carefully about the details.
Thankfully, when the right people are together, they'll always have an amazing time. However, a few professional touches here and there can make the world of difference.
Image credit: VeganLiftz