Many of you will know how much of a Britax fan I am. Over the 12 years we have been parents, we have had a variety of Britax car seats, and each time we are impressed with the quality and safety aspects of each seat.
We have recently been trying out the Britax Kidfix III M car seat, which is designed for children from 15-36kg (approx 3.5 – 12 years). It is designed with a longer seating area and soft front section for ergonomic leg positioning, to make it comfortable for taller children as well as pre-schoolers. The wider V-shaped backrest grows with the child, offering a cosy fit for smaller children and providing more space as they grow. and has the usual combination of safety and comfort.
Fitting the Kidfix III M was super simple, thanks to the Isofix guides. We just lined them up with our Isofix bars, and the seat slides into place with a click. It's not too heavy for a high back booste either, so if you need to swap between cars it wouldn't be too much of an issue.
One of the things we love most about Britax car seats is their superior safety features, and the Kidfix III M is no exception. The industry first SecureGuard helps to keep the lap belt in an optimal position over the child's pelvic bones, which prevents the seatbelt from sitting on any pressure points or pulling tight if you need to brake suddenly. On the sides of the seat are the SICT (side impact cushion technology) provides superior side impact protection. The Kidfix III M has an adjustable SICT 'wheel', which means if there is a larger space between the car seat and the edge of your car, you can unscrew the wheel to ensure maximum side impact protection. All of this, combined with the large side wings providing all-around protection for your child, means you can travel peacefully, knowing your precious cargo is as safe as can be!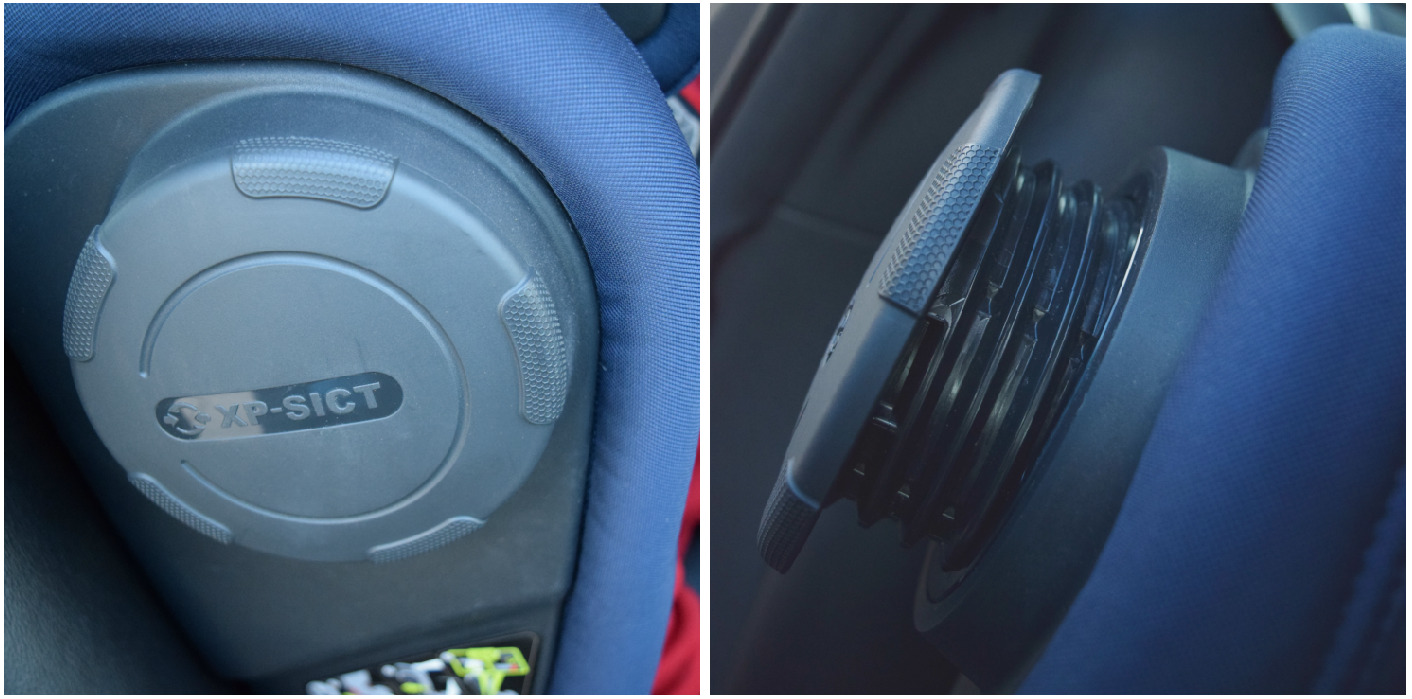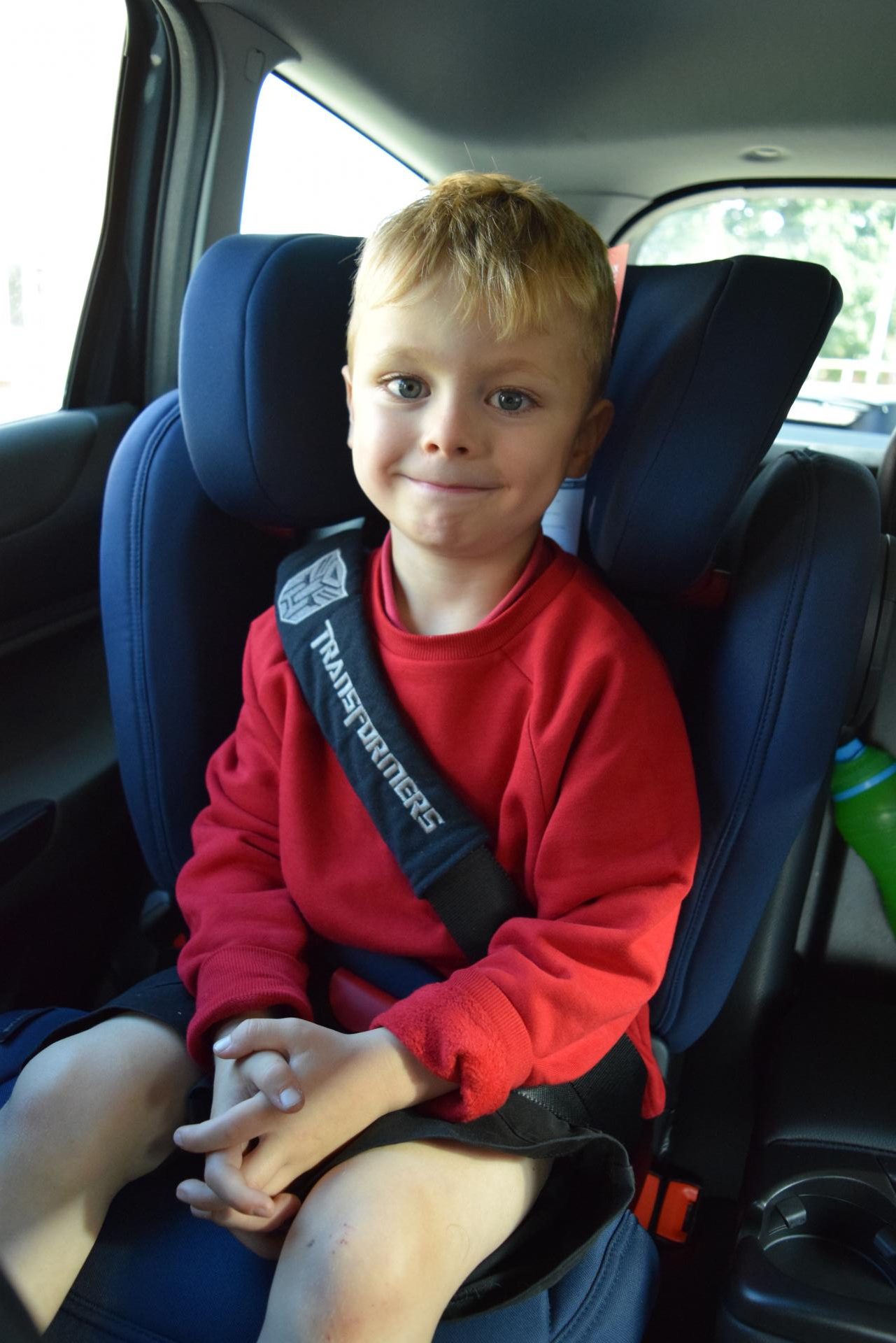 As Max grows, this car seat will grow with him. The backrest and headrest are adjustable, and as you increase the height, it automatically adjusts the seatbelt positioner too, so you always have the diagonal seat belt in the optimum position.
The seat covers are removable and machine washable – because we all know kids can make their car seats pretty messy! The Kidfix III M also comes in a range of colours – black, grey, midnight blue (which is the colour we have), red and purple, as well as a black and grey option in the 'Air' ventilated colourways. The Britax Romer website also has a fit checker, so you can pop your car details in and check the seat fits before you buy.
In our opinion, Britax have done it again, creating a safe, stylish and comfortable seat which will last for years to come. In fact, we loved this one so much I intend to get one for Eliza too!