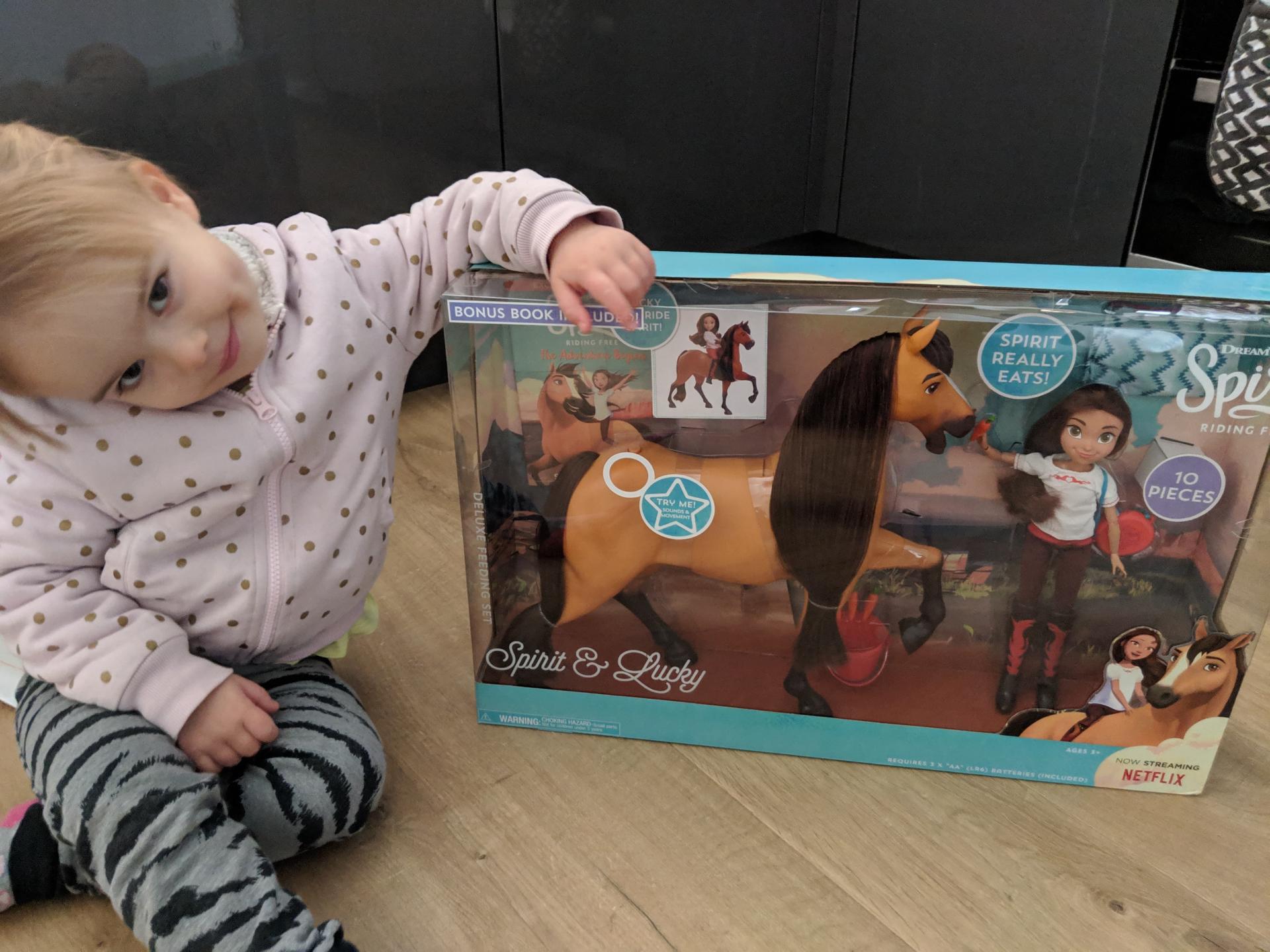 Eliza recently discovered the Dreamworks animation series Spirit Riding Free on Netflix, and it has quickly become one of her favourites. She isn't quite old enough yet to know about the related toys that come with popular television series, but when I asked her if she would like a Spirit and Lucky set of her own, which has just launched in the UK, the answer was most definitely yes!
The Spirit and Lucky Deluxe Feeding Set contains:
* Spirit horse
* Lucky doll
* Spirit's blanket
* Canteen bag
* Bucket
* 4 carrots
* Spirit and Lucky story book
The Spirit & Lucky Deluxe Feeding Set is the ultimate horse and doll play experience. Lucky comes dressed in her signature outfit and special boots from the show, and Lucky can ride Spirit. She also has poseable arms and legs so she can be moved her into all sorts of positions, whether she is riding Spirit or beside the horse, grooming or feeding.
One of our favourite features is that Lucky can feed Spirit carrots and Spirit will really eat them! You just press the button on the back of Spirit to activate realistic mouth and jaw movement. Spirit can dip his head down when it's time to eat or drink just like a real horse!
To activate the feeding mode, you simply press down the button on Spirit's back, press the pointed end of the carrot into Spirit's mouth, and then continue to slide the carrot in while keeping the button pressed. The mouth moves and chews in a very realistic fashion, with real chomping and crunching noises too! Once the carrot has been eaten, you can open a panel on the tummy to retrieve it.
Spirit makes other noises too – when you press the head, he whinnies and neighs just like a real pony. Eliza loves this feature, and makes her own horse noises to match as she trots Spirit around the room.
If you love the look of the Spirit and Lucky Deluxe Feeding Set, you can enter my giveaway today. You could win a £50 Smyths Toys gift voucher, which you could put towards your very own set (currently priced at £59.99)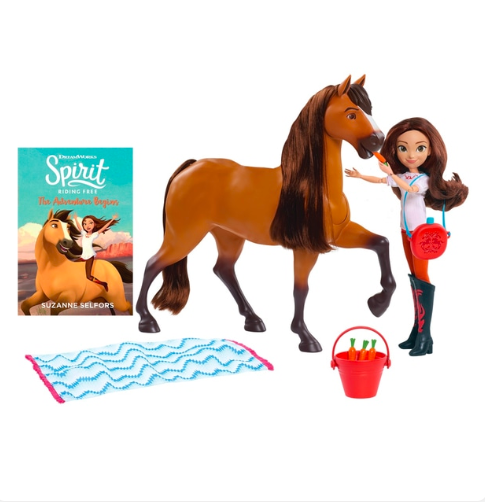 Terms and conditions. Open to UK residents, giveaway ends 10/12/2018. Winner should claim their prize within 10 days to allow for Christmas delivery. Winner will be randomly selected from all correctly completed entries. Prize supplied directly from promoting company.