I can hardly believe it, but Eliza is due to start school this September (where does the time go?!)
While I don't have any desire to be a 'pushy parent', I am more than happy to encourage her love of books and reading, and the LeapFrog Leapstart 3D interactive learning system is the perfect product to help with this.
Recommended by 97% of teachers, this system is incredibly easy to set up, and offers a range of learning experiences.
The fist thing Eliza noticed was the interactive 3D display which pops up when you open the LeapStart 3D. This works in connection with the touch and talk games to help reinforce learning.
The LeapStart 3D works with a range of replayable activity books, which are tailored for a variety of ages from nursery through to year 1. The books can be used over and over again, which is often useful for children when they are learning, and there are varying difficulty levels as children get to grips with the concepts in the book.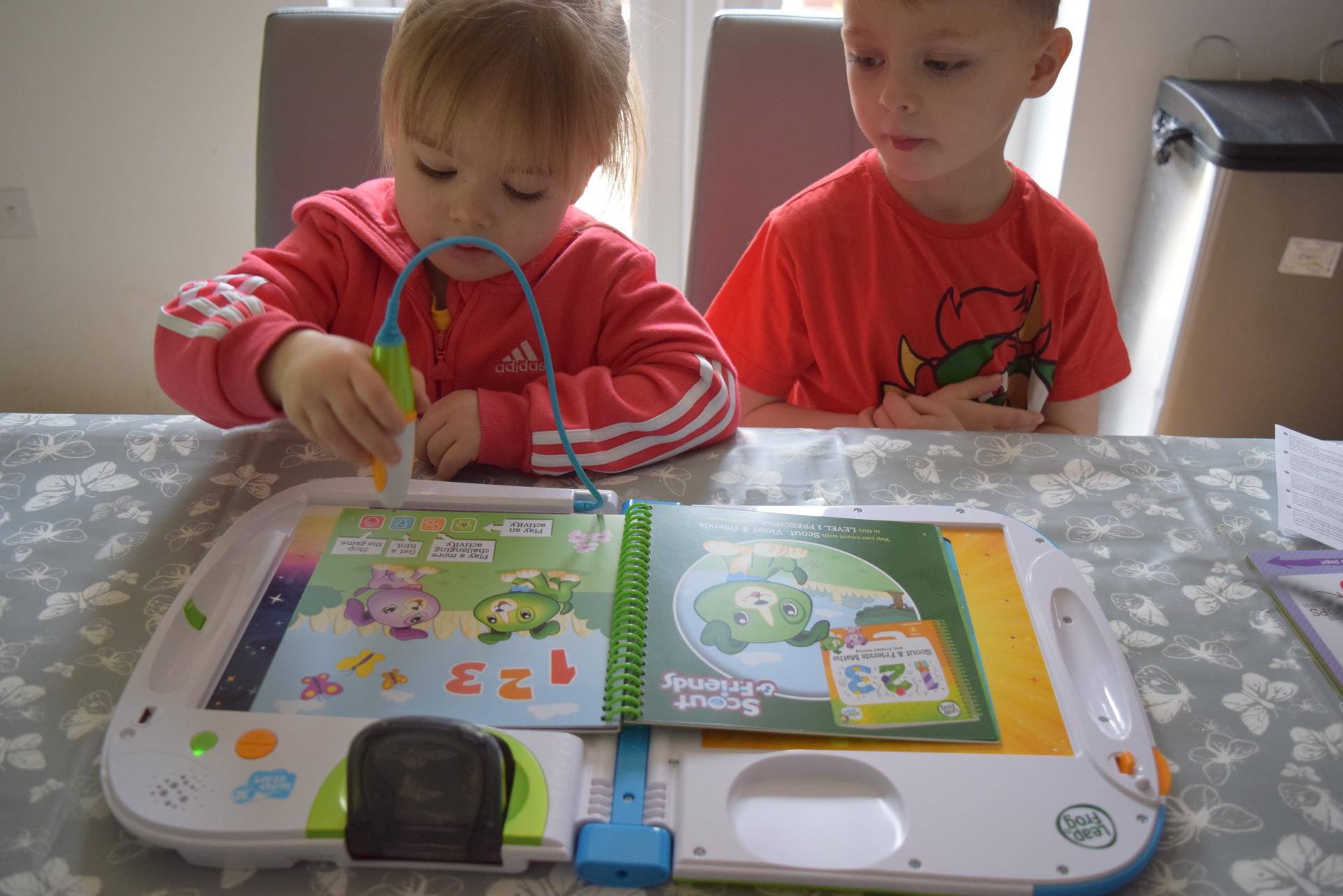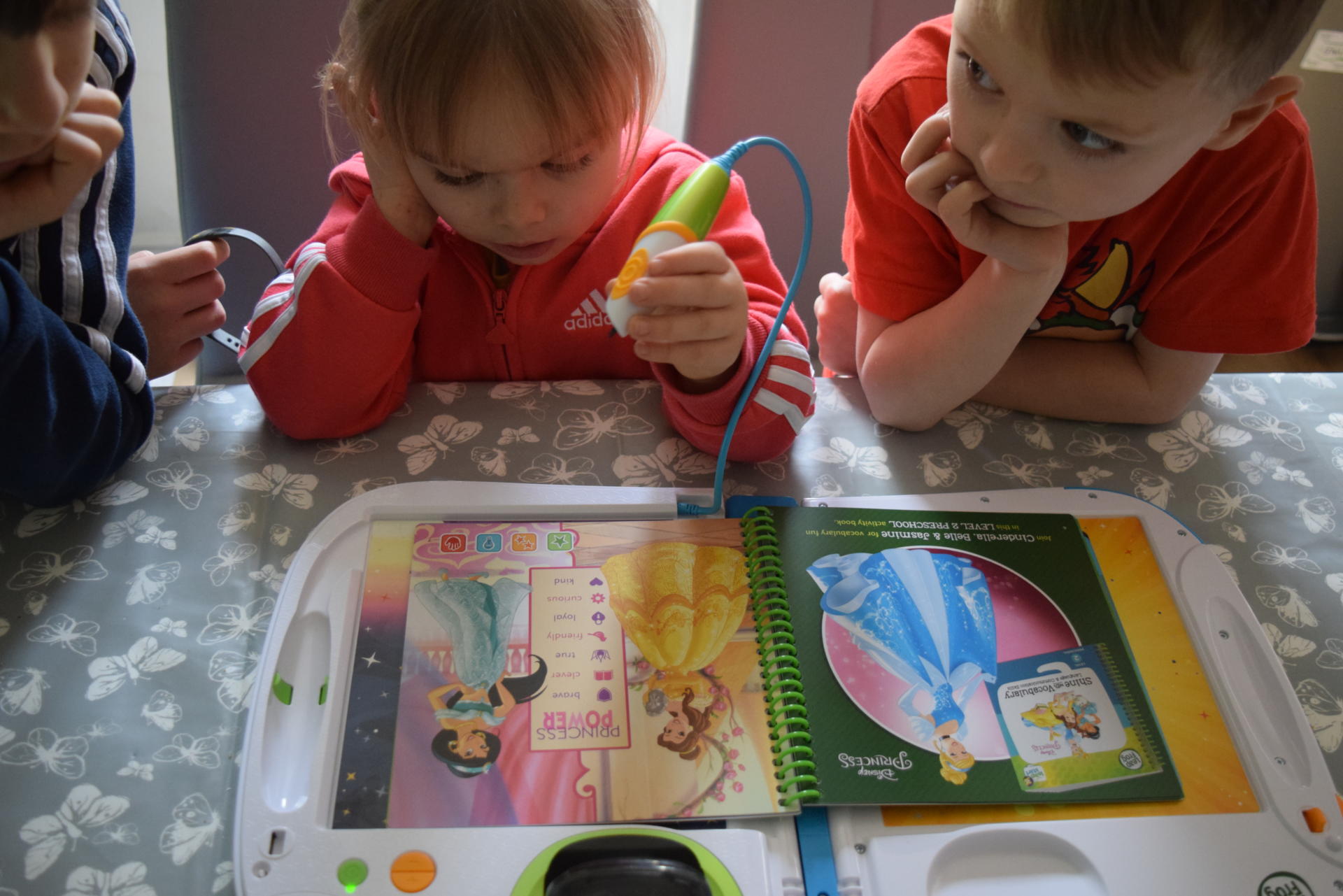 There is a stylus attached to the LeapStart 3D, and kids seem to instinctively know how to use this to to touch the books and activate the system. As you touch the stylus to the pages, you get the audio talking you through the book and the learning puzzles, as well as the co ordinating visuals on the 3D screen.
The system comes with one sample book included as standard, and we have also been trying the Pixar Maths in Action book. This features some of the children's favourite Pixar characters, and aims to teach pre school maths and listening skills, such as numbers, counting, problem solving, addition & subtraction, geometry and listening comprehension.
Eliza and Max can tap the pictures and numbers on each page, and earn reward stickers as they master certain activities. The activities can be replayed over and over again, unlike traditional activity books which you can only really fill in once!
The LeapStart 3D has been a real hit with both Max and Eliza, and has encouraged them to learn through play. They work together to solve some of the trickier problems, and have really enjoyed using the books with their favourite characters in. The whole system folds up like a book, making it easy to transport if you are visiting family and friends, or need some easy entertainment when you are going on holiday.