Those Easter holidays just flew by didn't they?! We were so lucky down here in Devon, as we had some beautiful weather and we were able to spend a lot of time playing outside.
It made me realise just how quickly the summer holidays are approaching. Having 4 children home from school and nursery for 6 weeks, and juggling that with long shifts at work, is going to be something of a handful. I know we will be spending as much time outside as possible, as being out in the open somehow seems to diffuse tension and prevent arguments.
One of the toys we will definitely be using a lot this summer is the Rollplay Nighthawk ride-on – a battery powered 12v vehicle for children aged 6 and over. Max has been asking for a hoverboard for a little while now, but this seems much safer and easier to control for his age, keeping him closer to ground level. To get going, you simply plug in the included charger to charge up the battery, and you're ready to hit the road.
Accelerator and brake pedals allow Max to control the speed of the Nighthawk with ease. He has loved learning how to manoeuvre around obstacles, and steer up and down the street with the unique steering technique, leaning left and right to do quick turns using the great sit, slide, tilt and glide action. The handlebars on the side allow him to remain secure in the seat, while protecting his hands from the floor.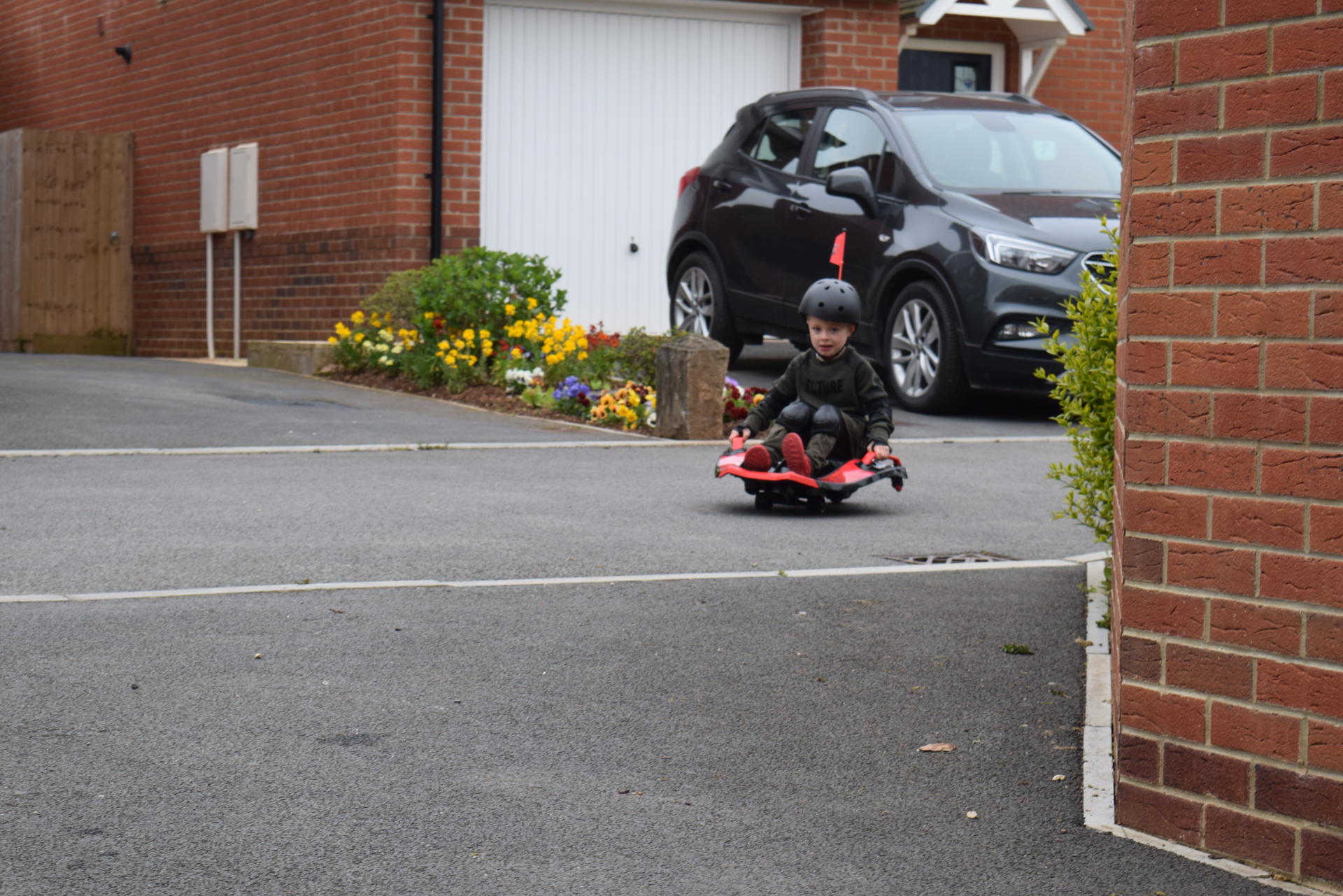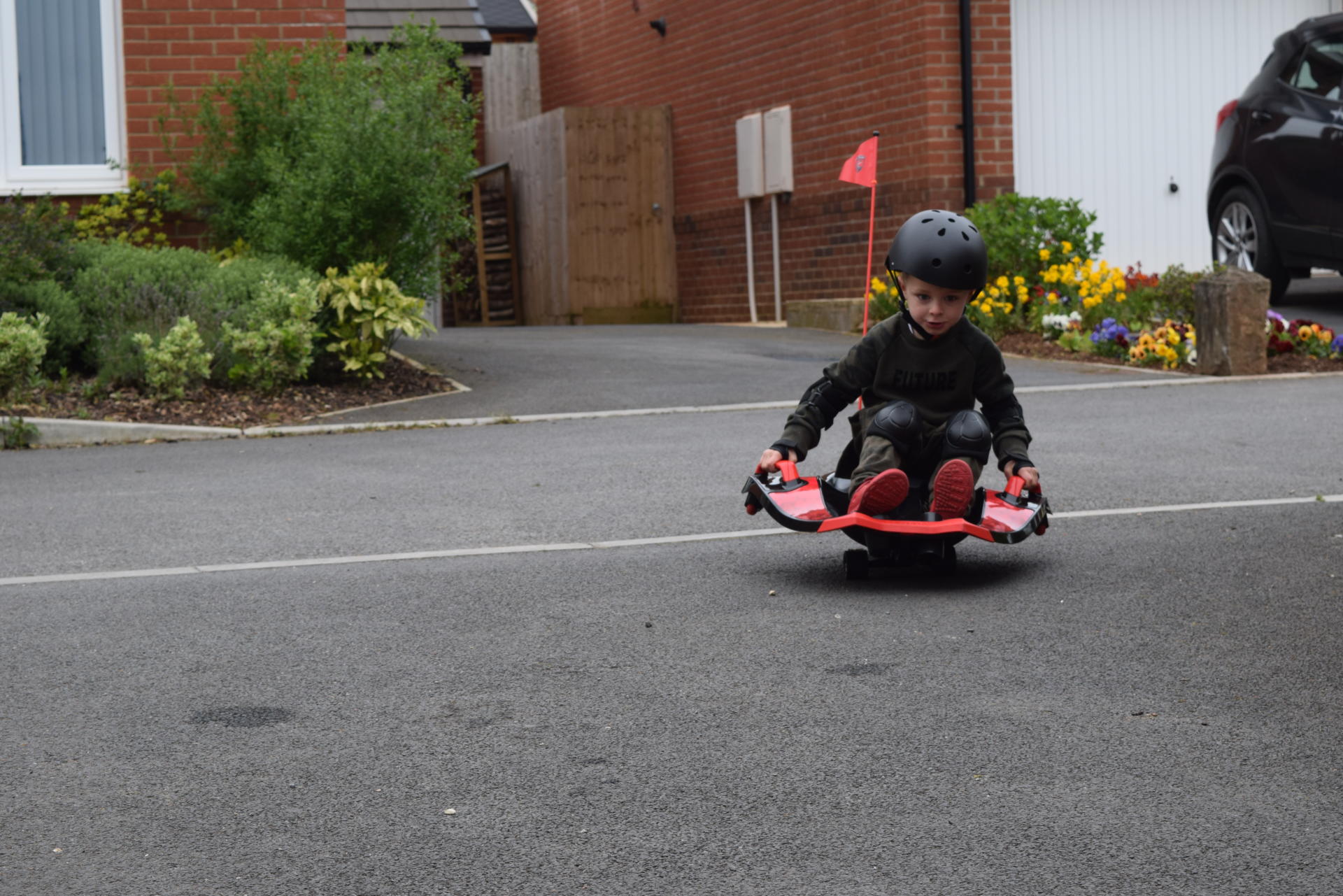 The Rollplay Nighthawk ride-one comes with a rear safety flag included, meaning I can easily keep an eye on Max as he has a blast racing. It also shows other people he is approaching, as this toy can reach speeds of up to 6 miles per hour – perfect for young thrill seekers! Because of this, we always ensure Max knows how important it is to wear the correct safety equipment; crash helmet, knee and elbow pads and wrist protectors.
So far this weekend, we have trialled the Nighthawk on our driveway (for some confidence boosting), before progressing to our quiet residential street, and onto the park. It has handled all sorts of ground really well, from smooth tarmac to rougher gravel paths and grassed areas, although this does make it a bit bumpier! The Nighthawk has a 2 metre turning circle, thanks to the 360 degree wheels, so it is really easy to manoeuvre around smaller areas, as well as being perfect for racing along the straight!
The Rollplay Nighthawk ride-on is available from Amazon for £169.99, and comes in red or white. Battery life is approx. 1 hour, and charging time is approx. 8-12 hours. It is recommended for children age 6+, and up to a weight of 50kg.