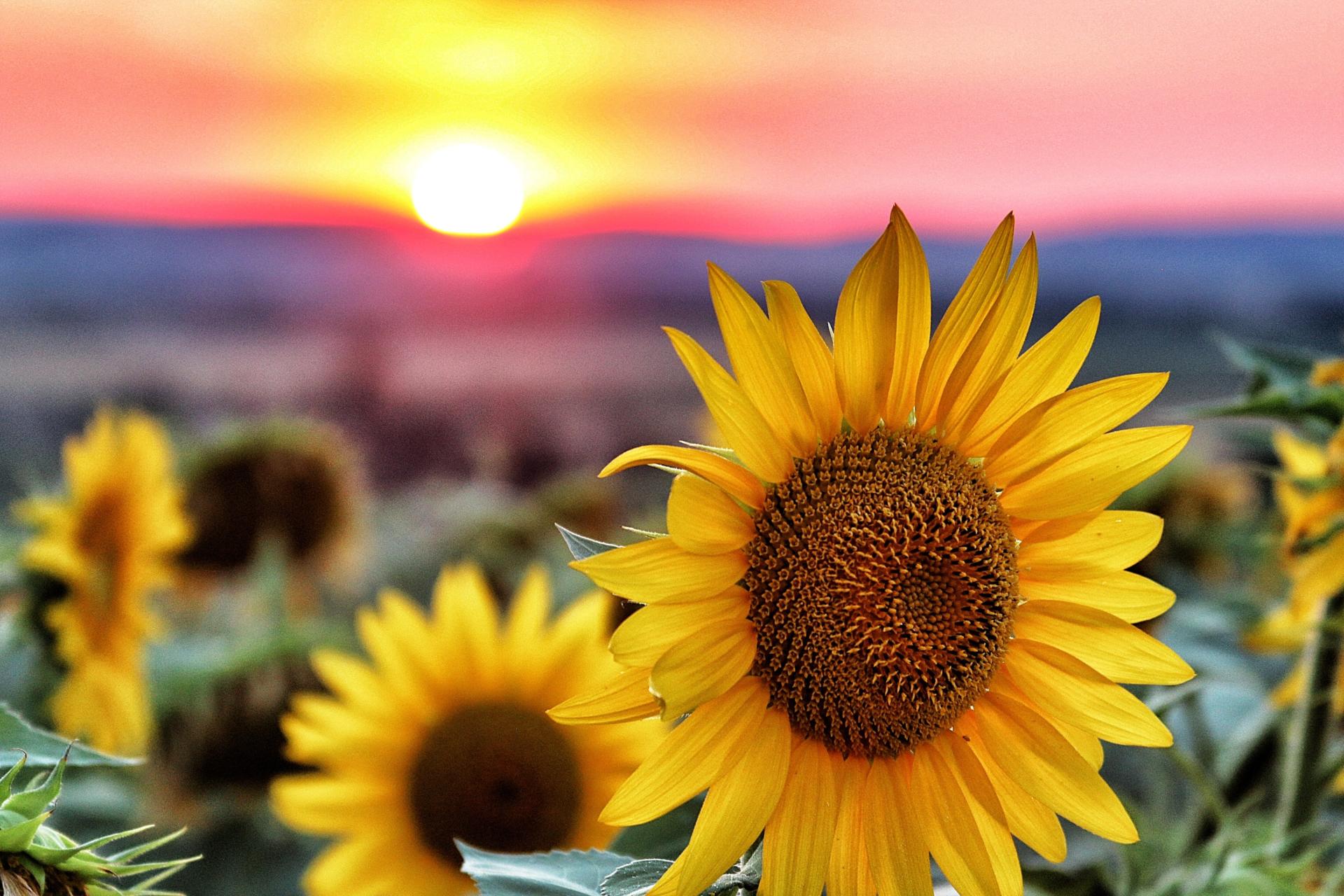 Flowers are sure-fire ways to brighten up any space – indoor or outdoors. Homes and gardens can look much more appealing with the colour and life that fresh blooms bring. But most of us shy away from trying our hands at growing our own flower-garden because we think knowledge of gardening is essential to grow flowers. This is not true. Knowledge about gardening isn't a prerequisite to grow flowers. There are some flowers that anyone can grow easily. In fact, there are several flowers that literally grow on their own from seeds with minimal attention and care. All you or anyone from your family have to do is plant the seeds and water them.
Here is a list of some flowers that you can enjoying planting and growing with whole family.
Sunflowers
Have you noticed how a bunch of vibrant yellow Sunflowers light up a garden or a corner of a room? The big, yellow blooms are spectacular additions to any backyard or garden. It doesn't matter if you choose the long-stemmed single bloom variant or the branching type that produces multiple blooms, these flowers are surprisingly easy to grow. They grow best in full sun. Plant the sunflower seed 10 mm deep and 20 cm apart in early spring or right after the last frosts of the season. Water the ground regularly to keep it moist but not overly wet. Sprouts will come in a week or ten days. Teach children to keep watering the plants for bigger blooms.
Marigolds
If you or your family members are people who want to see results quickly, then marigolds are the perfect choice for you. Marigolds sprout very quickly, does not require much pampering and moreover can withstand intense heat. Like sunflowers, these too, prefer full sun. Loosen the soil with a spade and plant the seeds about an inch apart. Seedlings will show up in matter of days. Keep the soil moist and enjoy the bright pops of yellow and orange marigolds.
Cosmos
They are great because they grow in any quality of soil. They come in a wide variety of colours and the seeds often come in assortment of many colours. Don't plant these until last frosts are over. They will need a little shade if your region is extremely hot and dry. Otherwise they enjoy the full sun. All you have to do is plant these 6 mm deep and 30 cm apart in moist soil and flowers will bloom in about 3 weeks. Dot forget to water them.
Zinnias
Zinnias come in many hues and bright red, muted peach, vibrant purple, sunny orange, and lime green are only a few of the colours available. These drought tolerant flowers can often survive on summer rain, alone. Blooms may be small if not watered regularly, but blooms get quite large when the dirt is kept moist. Plant zinnias in loosened, moist soil after frosts are over. Cover them very loosely with no more than 6mm of soil because zinnias require light for germination. Expect sprouts quickly as they should appear in 4-7 days and enjoy the motley of cheerful Zinnias until late autumn.
There is no reason you and your family cannot grow flowers in your garden when there are so many varieties of flowers that are so easy to grow. Growing flowers can be as easy as planting seeds and watering them. However, if you still want to leave flowers and gardening to the experts, and yet want to the enjoy the happiness that fresh flowers bring, then dial reputed florists like Pearsons Florist Sydney for same day delivery of your fresh bunch of blooms.