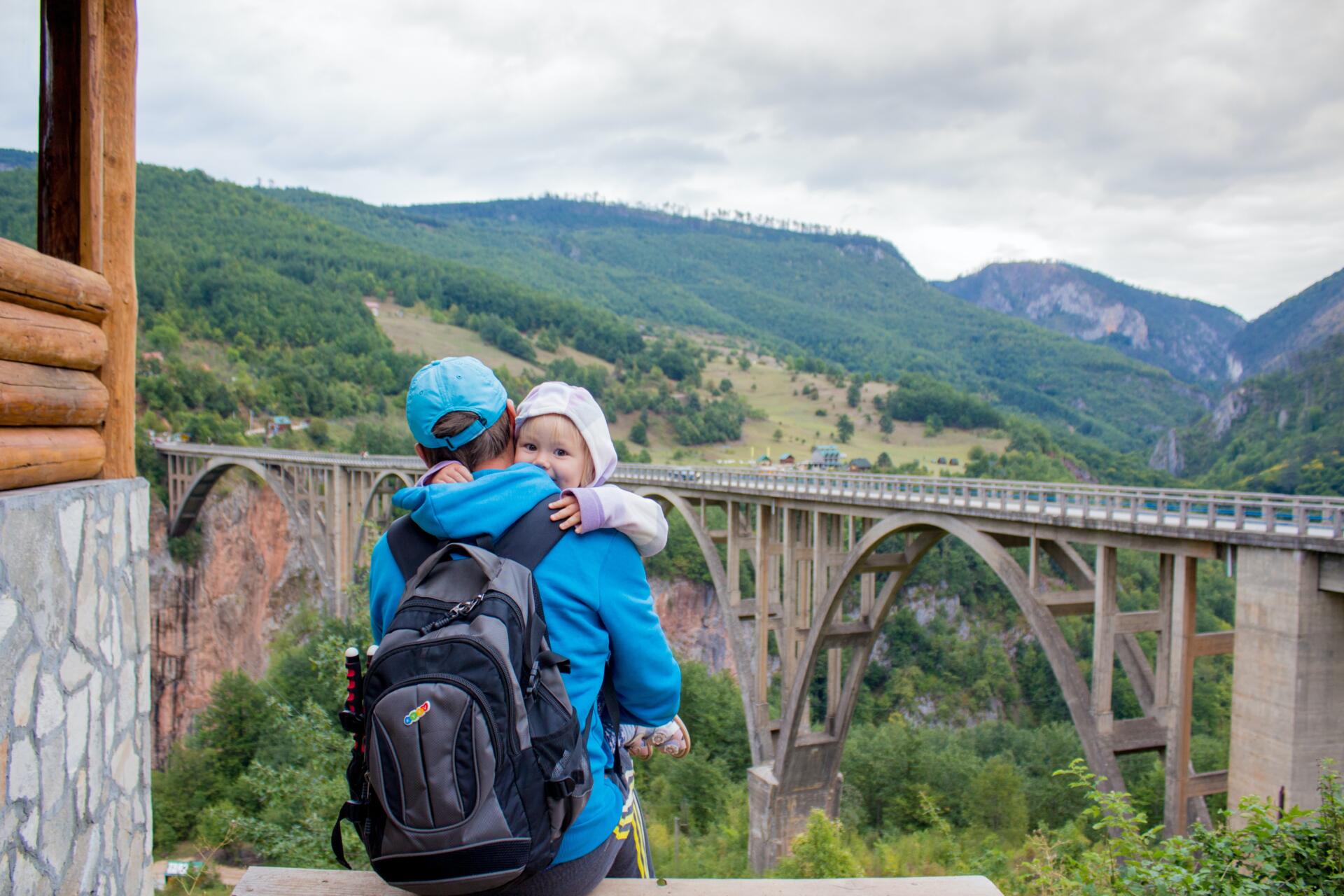 There is a lot of baby gear you need to bring whenever you are heading out somewhere with your tot, which is why it's a great idea to have a bag solely dedicated to storing baby essentials.
Diaper bags are like portable nurseries that let you keep baby products and accessories close at all times. For some parents, it can be confusing to decide what items to bring and what items they can do without when packing for their outings with their babies. Though baby diaper bags have enough space for countless tiny items your baby needs, it isn't necessary to bring everything, as you may end up with a disorganised bag that doesn't serve its purpose of making your life easier.
But one quick tip, don't just use any diaper bag
Before we go to our diaper bag checklist, let's consider the importance of choosing the right bag that's practical for your needs, but that can also serve as a universal, stylish accessory. Let's be real – babies need a lot of stuff. So, you will need an essential diaper bag that provides plenty of space and is comfortable to carry when your mom or dad duties run longer than expected. A backpack diaper bag is a great option if you want to keep both your hands free while traveling with your tot, such as pushing your baby's stroller through the store or on a walk.
EliteBaby Baby Diaper Bag Backpack
Now, here's what to pack in your diaper bag so you are ready to head out with your little one at a moment's notice:
Extra clothes
We all know that babies can be messy, so you'll undoubtedly need to pack at least one set of extra clothes for your baby. Oh, and while you're at it, bring a spare shirt for yourself too – people might start staring if you have your baby's spit up stained to the front of your t-shirt.
Rolling your clothes up instead of folding is a nice space-saving tip as well. This not only helps you maximise the space in your bag, but also lets you see your baby's clothes at a glance, so you can grab an outfit for them in one go.
Hand sanitiser
Kids like touching anything they can get their hands on, and you can't always be there to stop them in their tracks. Then they proceed to put their hands and whatever they're touching in their mouths. Course of action? Be proactive and have a hand sanitiser in your backpack diaper bag for easy clean-ups.
Wipes
Wipes aren't just for wiping your baby's bum after a diaper change, they're multi-faceted. You can put them to use to remove smudges from your clothes, dirt from highchairs or even your baby's grubby face after eating.
Food for your baby
Consider how many feedings-worth you will need for the trip you are taking, and pack your pumped breast milk or instant formula accordingly. It's best to keep all your feeding supplies in a designated spot inside the diaper bag so you won't have to dig through clutter with a hangry baby in your midst. Of course, for babies six months and above, you will need to keep water handy in the front pocket of your diaper bag.
Sunscreen
We all know how soft a baby's skin is (that's what we all aim for!), but it's also very sensitive, so you'll need to protect it. Toss some sunscreen into your bag so you can easily apply and reapply every two hours for when you're outside. To be on the safe side, bring a hat for shade to protect your youngster's eyes from the sun as well.
Light blanket
Lightweight blankets can be used in various ways, so it's always good to have them on hand. You can use them for warmth, to swaddle, as shade or even as something for them to sit on in the grass.
Toys
You know what entertains your baby, so don't forget to throw those into the bag. Just make sure you don't overstuff with bulky toys, instead pack two or three small toys that will keep your baby busy. Playthings that are textured and make noise are a great distraction, especially rattle toys for the ones who are still teething.
EliteBaby Rattler
Mommy's extra essentials
The nice thing about diaper bags is that they have enough space for baby gear and for your personal items. You can keep your cell phone, keys, sunglasses, camera, wallet etc. in one of the front pockets of the bag or in a zippered pouch inside the bag.
Changing pad
Disposable changing pads are a must-have to ensure a sanitary changing station for your baby. Changing pads are perfect for on-the-go use because they give you a convenient place to change your baby while you're out and about, and can be folded to the size of a small purse for easy storing.
First aid kit
Injuries and accidents can happen anytime, so it's best to keep a first-aid kit within reach. Items like Band-Aids, ointment for minor skin rashes and other over-the-counter medications are great to have handy for your baby.